I didn't used to be a kombucha person. The bubbly probiotic on everyone's lips these days is certainly an acquired taste. But then, I toured the Health-Ade brewery here in LA, and ever since, I'm a kombucha convert! Getting a peek behind the curtain at how this miracle elixir is made really gave me an appreciation for the power of 'booch (as insiders call it). Because Health-Ade ferments their kombucha the old-fashioned way, using small batch methods to ensure the highest quality strains of probiotics, you can really taste the nuanced, balanced subtleties of their brew, just as you would fine wine or coffee! And just like wine or coffee, Health-Ade is perfect for sipping on its own—but just as good or paired with other foods and ingredients that enhance it. Which is why, when they rereleased their limited edition Holiday Cheers flavor, I knew I had to share a holiday cocktail with kombucha for all your festive entertaining needs!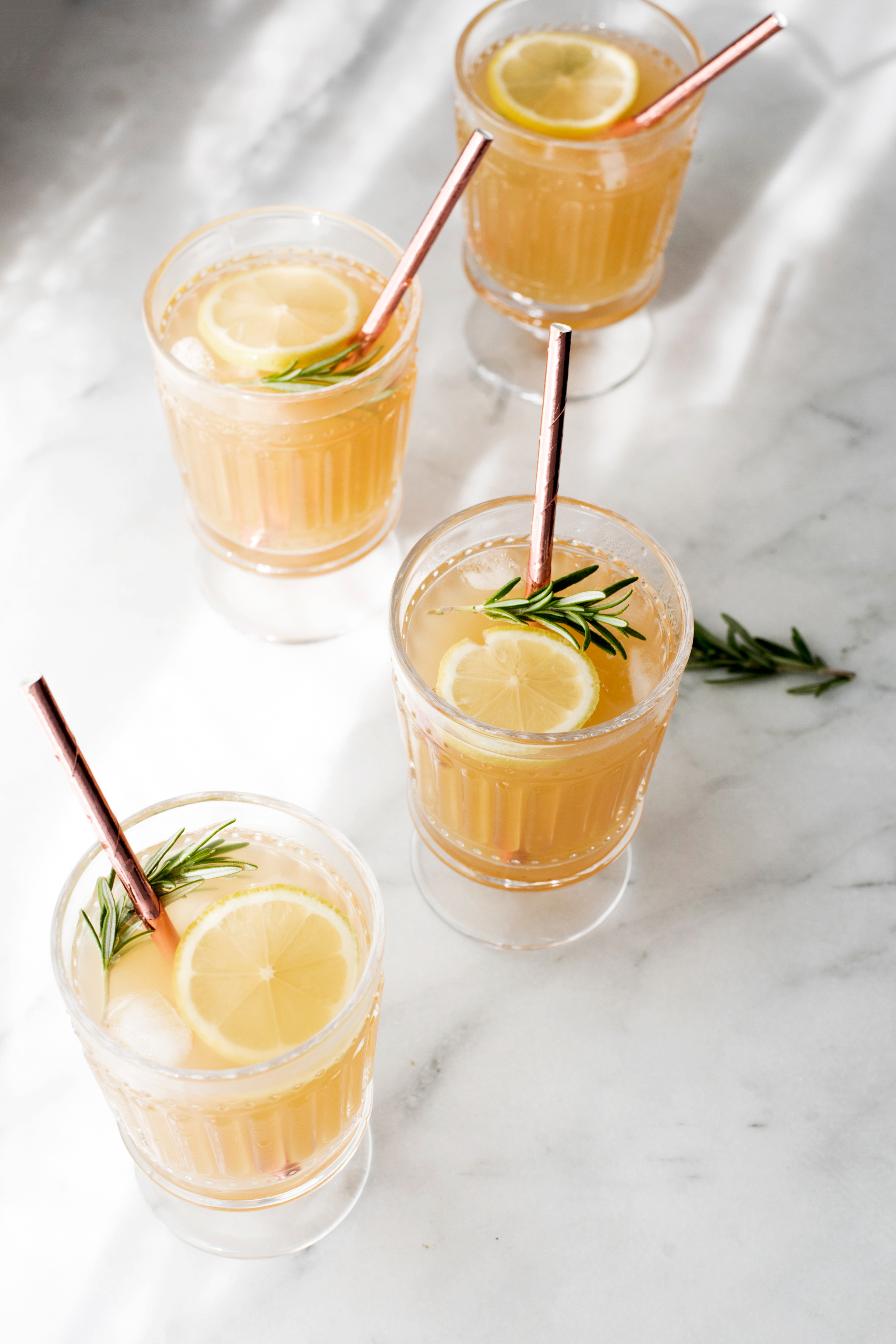 To come up with this recipe, I enlisted drinks guru Ashley Rose Conway of Craft & Cocktails, since she's got more beverage ideas in her pinky finger than I do in my entire body! Just for us, she's developed a blend of ingredients that make the most of the sweet-meets-spicy notes of Health-Ade's Holiday Cheers. It combines the tartness of autumn pears and apple cider with the ginger, clove, and chocolate of the kombucha, plus an herbal citrus garnish of rosemary and lemon. It's sparkling, bright, and ideal for mixing up all season long. And considering that Thanksgiving is less than a week away, you'll probably want to start practicing your kombucha cocktail technique STAT!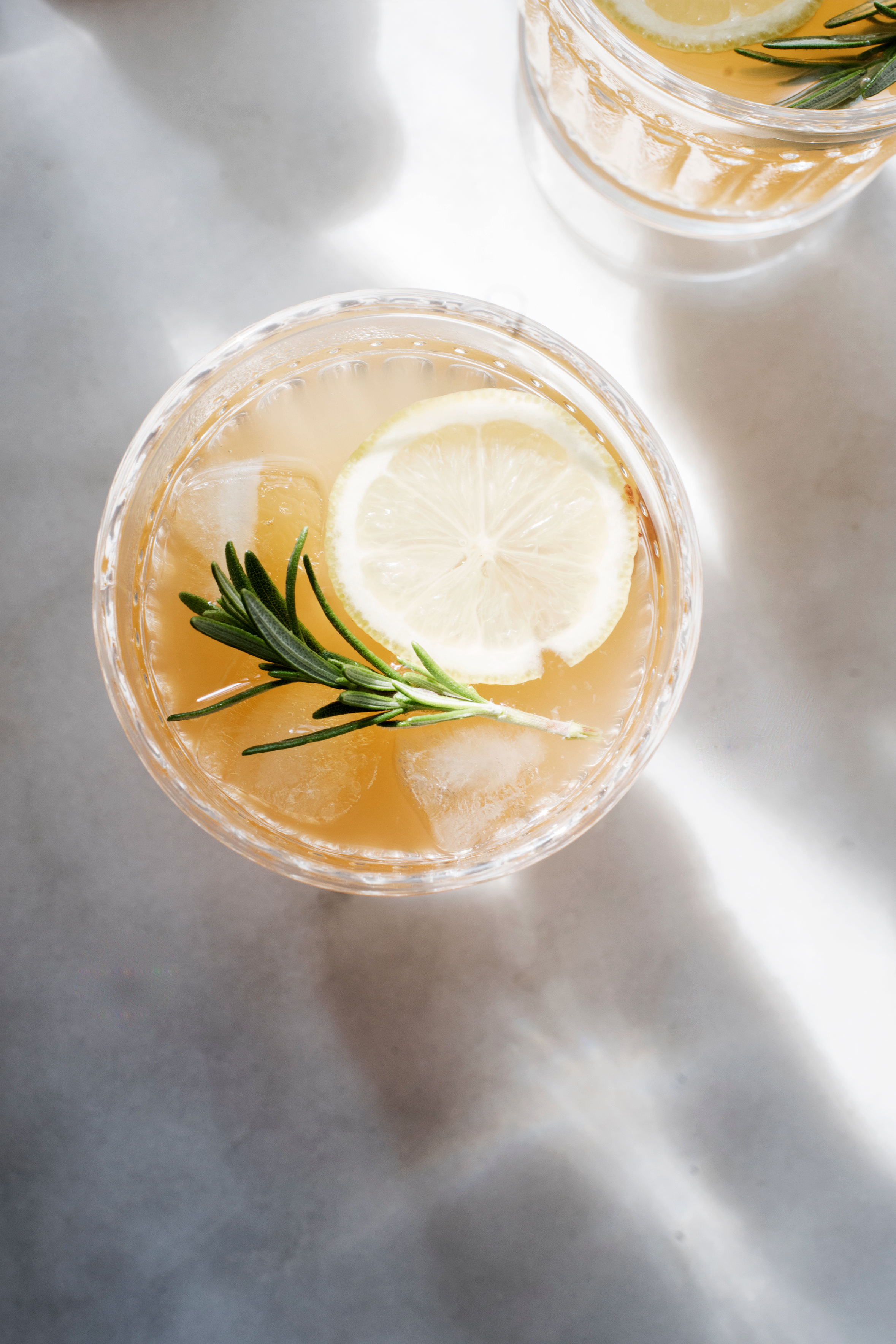 Sparkling Holiday Spice Kombucha Cocktail
recipe by Ashley Rose Conway of Craft & Cocktails
3 oz Holiday Health ade
1 1/2 oz bourbon
1 1/2 oz Apple cider or juice
1/2 oz spiced pear liqueur (I used St George Spirits)
squeeze of lemon
Garnish: rosemary sprig, lemon wheel or twist
Shake bourbon, apple cider, spiced pear liqueur, and squeeze of lemon in a shaker with ice. Strain into a glass with ice. Top with Health-Ade Holiday Cheers Kombucha. Smack rosemary sprig on the side of the glass. Garnish with the rosemary sprig and lemon.
Photos: Miles Fortune.