As I type this post, I'm wearing military green leggings and there are three army green jackets in my closet—plus one I keep in the car in case of chilly emergencies. Could army green be replacing my beloved black as my go-to color? Let's not go that far, since black will always have a special place in my heart, but let's do at least consider the very real possibility that black's supreme reign as the ultimate slimming hue may be drawing to a close.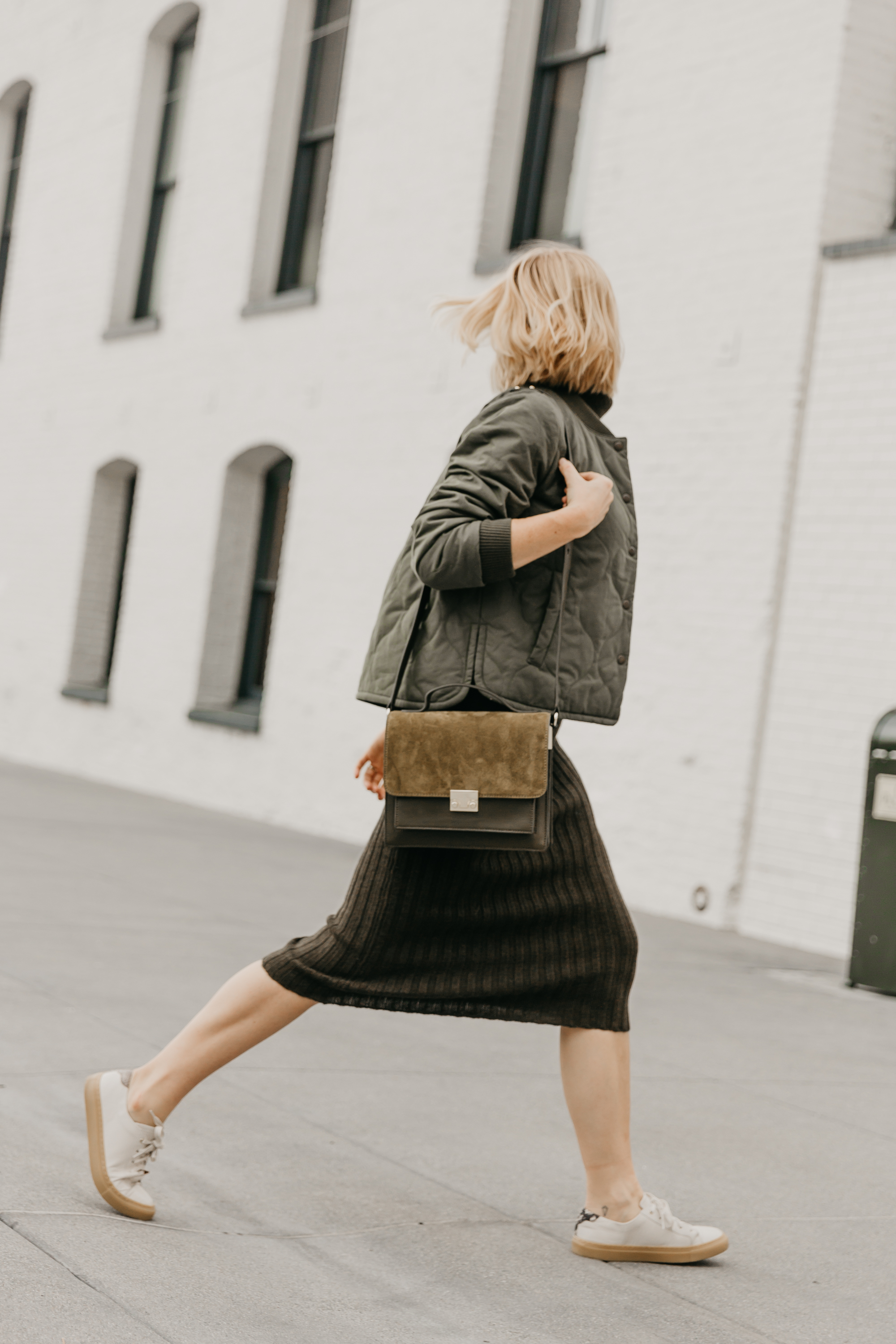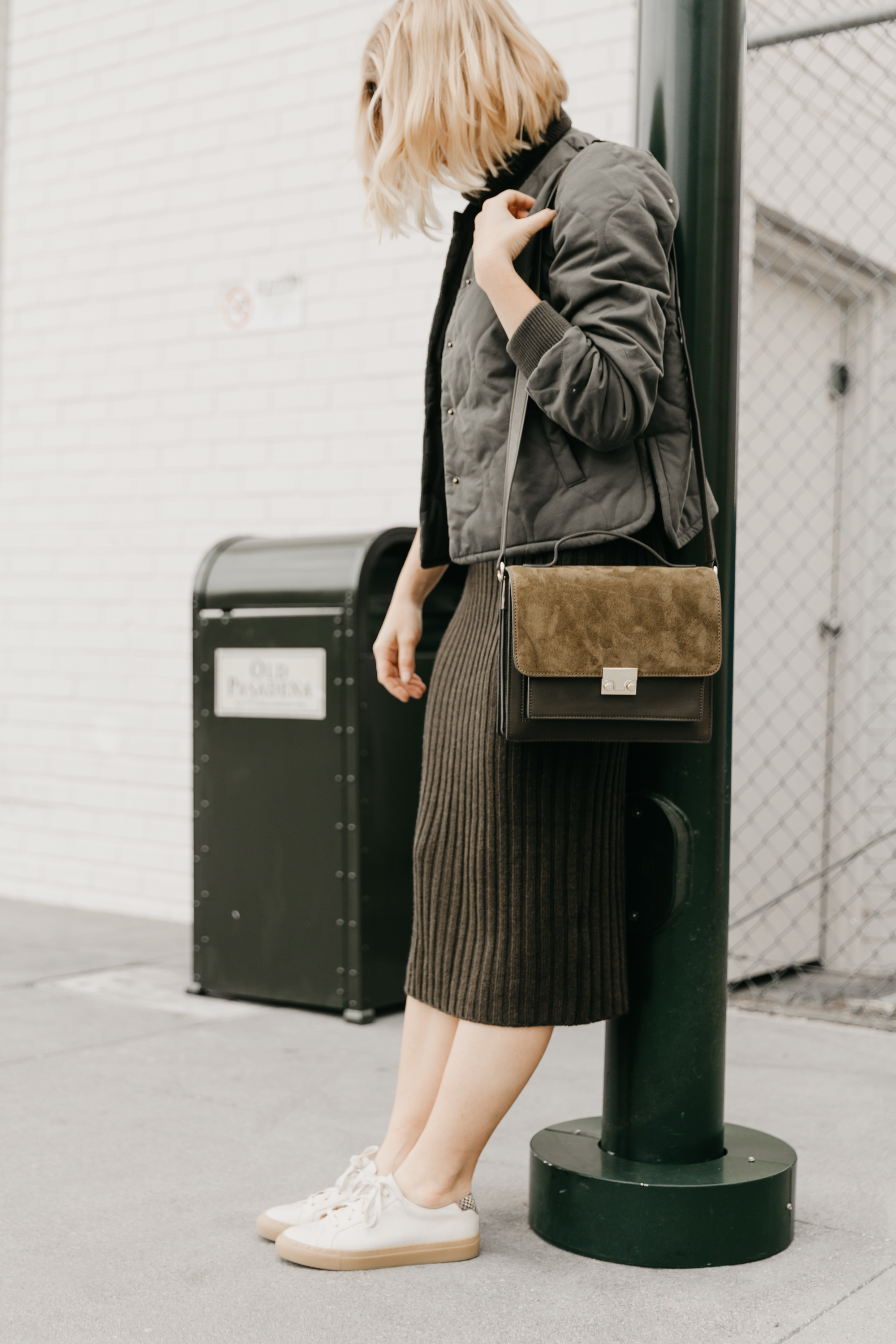 Case in point: This streamlined monochromatic military green look that I was skeptical about when I first dreamed it up, but once I put it on, I was a believer! There is so much sumptuous texture happening here, from the cozy knit turtleneck dress to the cropped and quilted field jacket, that just looking at these photos makes me feel warm and snuggly. Yet at the same time, the tone-on-tone palette creates a long, lean line, completely belying the relative bulk of each piece!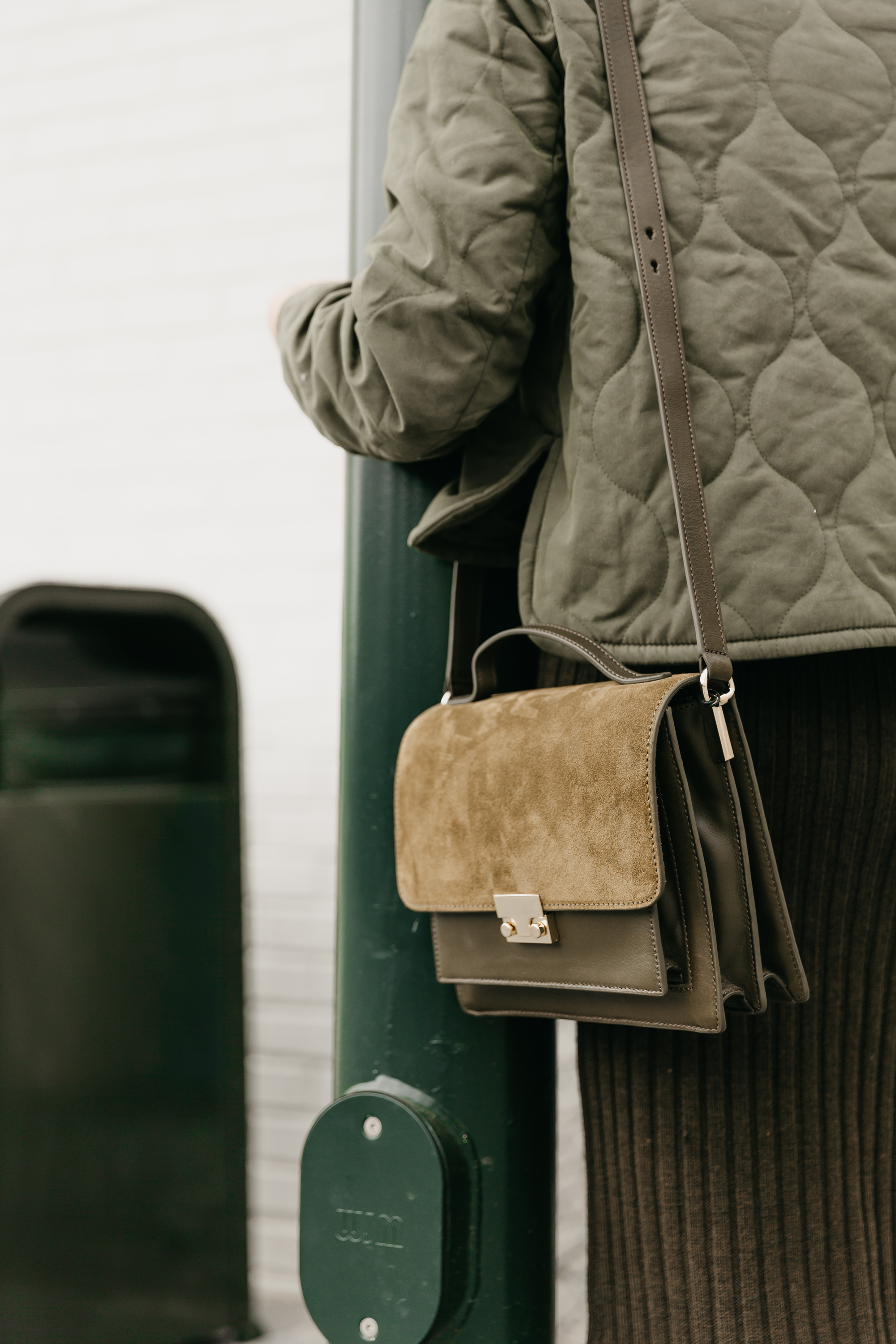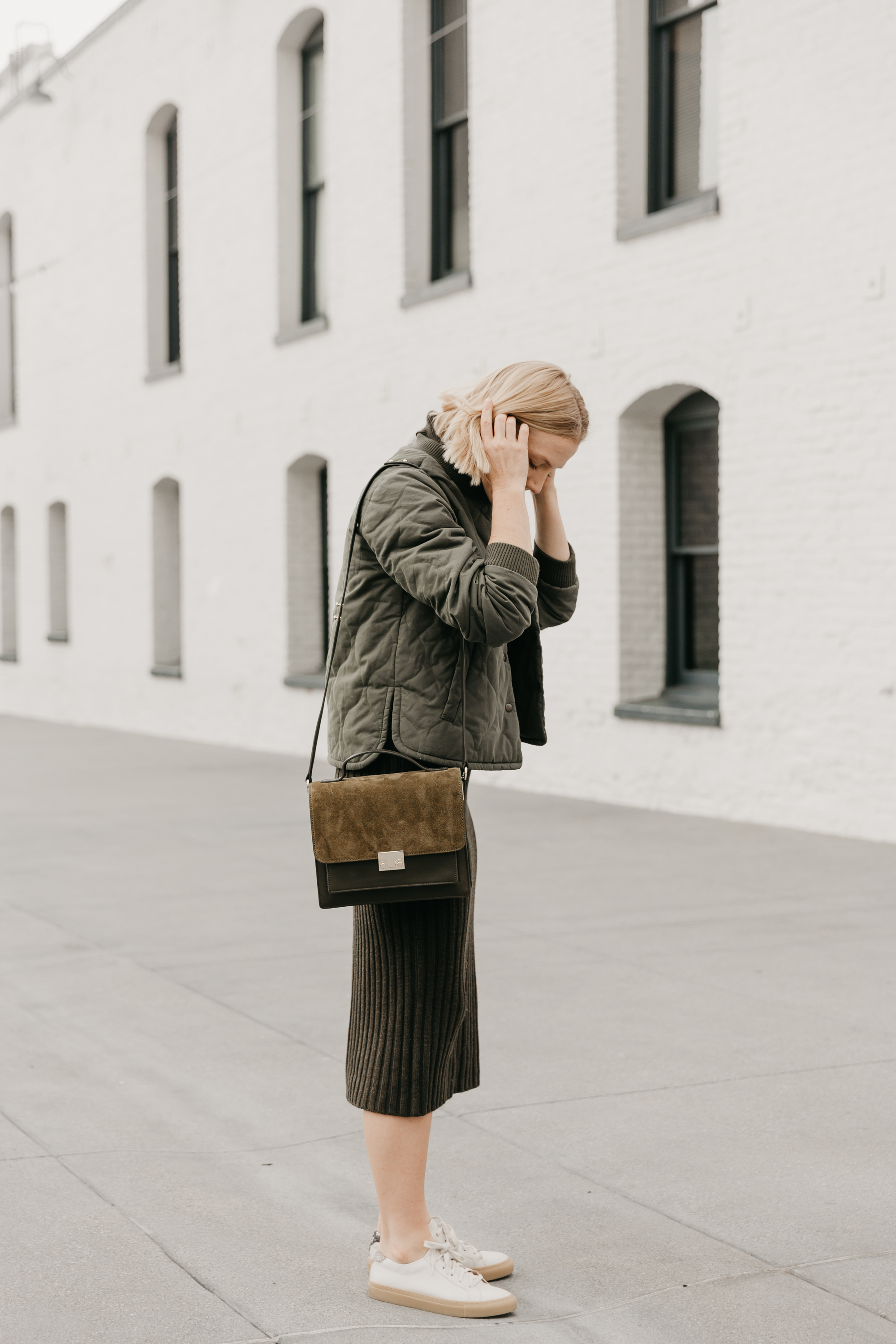 Oh, and let's talk about the multiple shades of green happening on that bag, shall we? The suede flap contrasts so beautifully with the smooth leather pockets, and the gold clasp is a rich touch that accentuates the crossbody's ladylike shape. A pair of creamy sneakers with rubber gum soles complete a look that's sporty, earthy, active, refined, and oh-so-comfortable. Black might still be king for versatility, but perhaps army green can be the queen?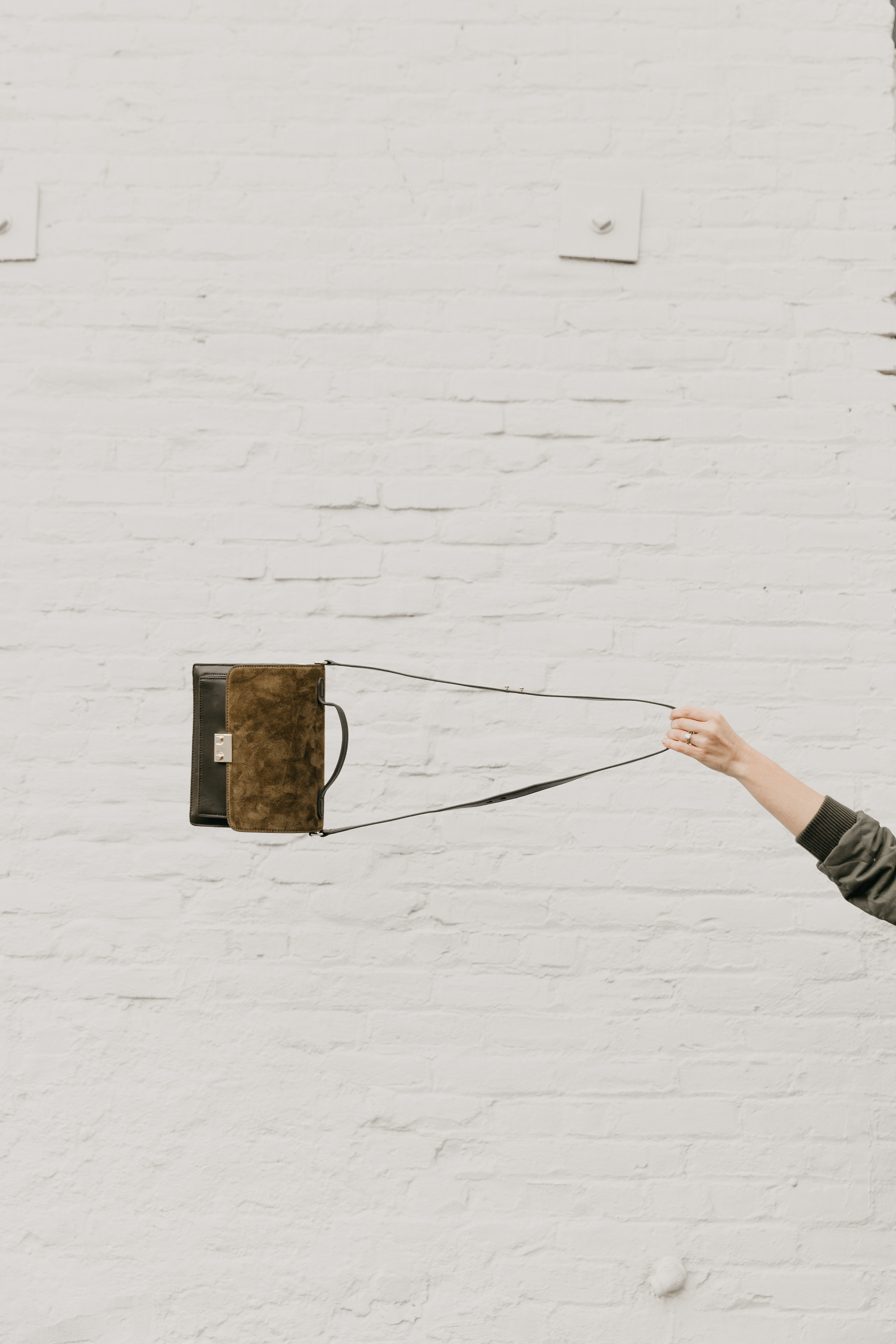 Shop the Look! 1. Madewell Quilted Army Jacket 2. Army Green Sweater Dress (similar to shown) 3. Loeffler Randall Minimal Rider Bag 4. Banana Republic Snakeskin Leather Sneakers Photos: Eslee.