What's the single biggest reason I don't entertain at home as much as I'd like to? Frankly, the thought of prepping the house for guests overwhelms me, and I think this is true for many of us! So I've teamed up with Gilt to share my fave low-stress ways to get your home ready for visitors this holiday season, and I've illustrated them using designer holiday accents found at amazing prices on the Gilt website. After all, their entire ethos is built around making high-end style feel effortless—and effortless is definitely something we could all use more of when it comes to welcoming friends and family to our space.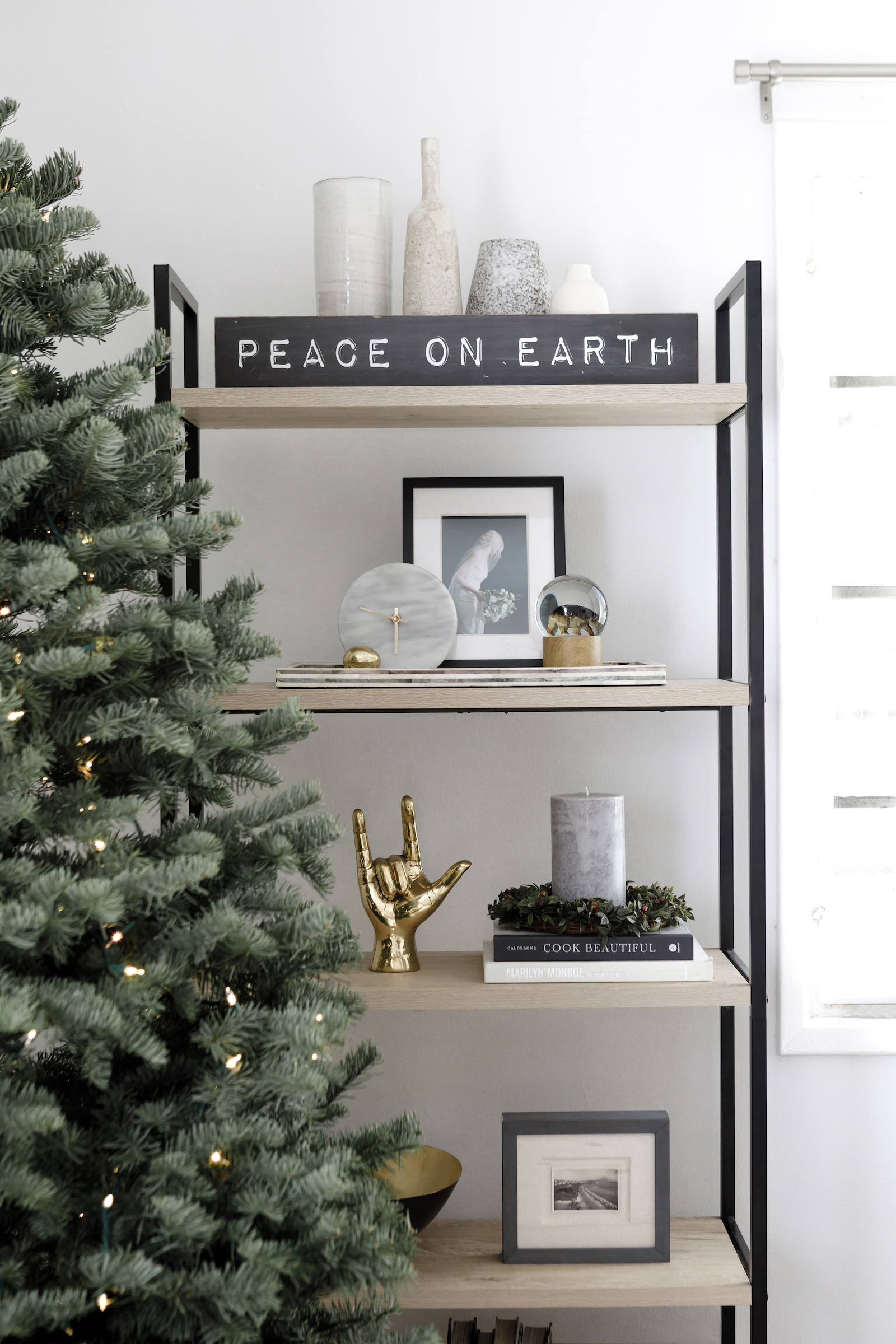 You see, it's not even that I feel pressure to impress or put on a show; it's more that I genuinely want to create a thoughtful home environment that sends a warm and welcoming message to all who cross my threshold. Yet when I start thinking about all the work that is entailed in cleaning, sprucing, and zhooshing every nook and cranny, I immediately want to burrow under my tree skirt and hide—which is a bummer, because the pleasures of holiday hospitality benefit both hostess and guest! But this year, I've identified three key vignettes on which to focus your decorating efforts. Creating these three little moments around the house will streamline your hostess prep time while still striking an intentional note for visitors, so that everyone can enjoy each other's company to the utmost!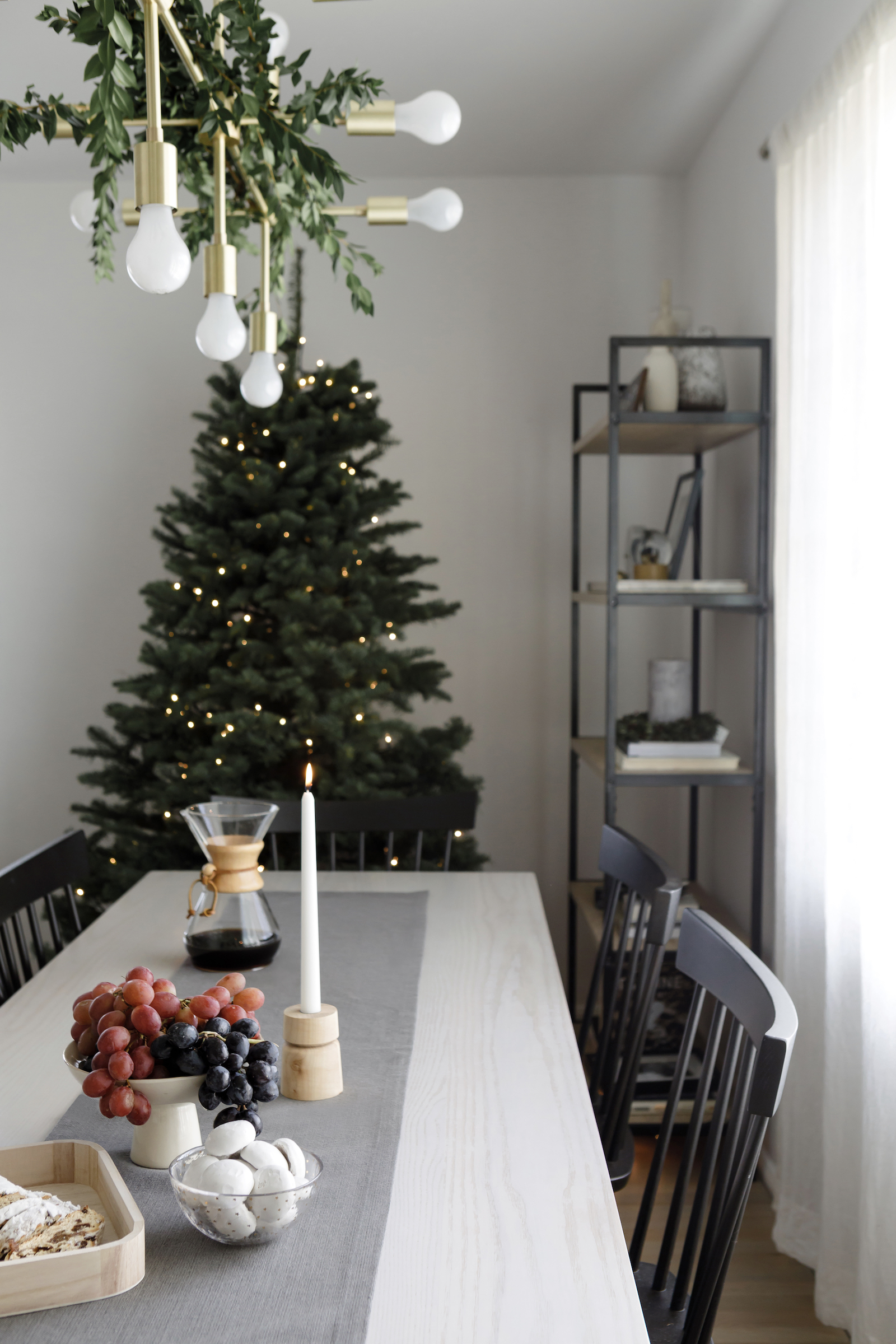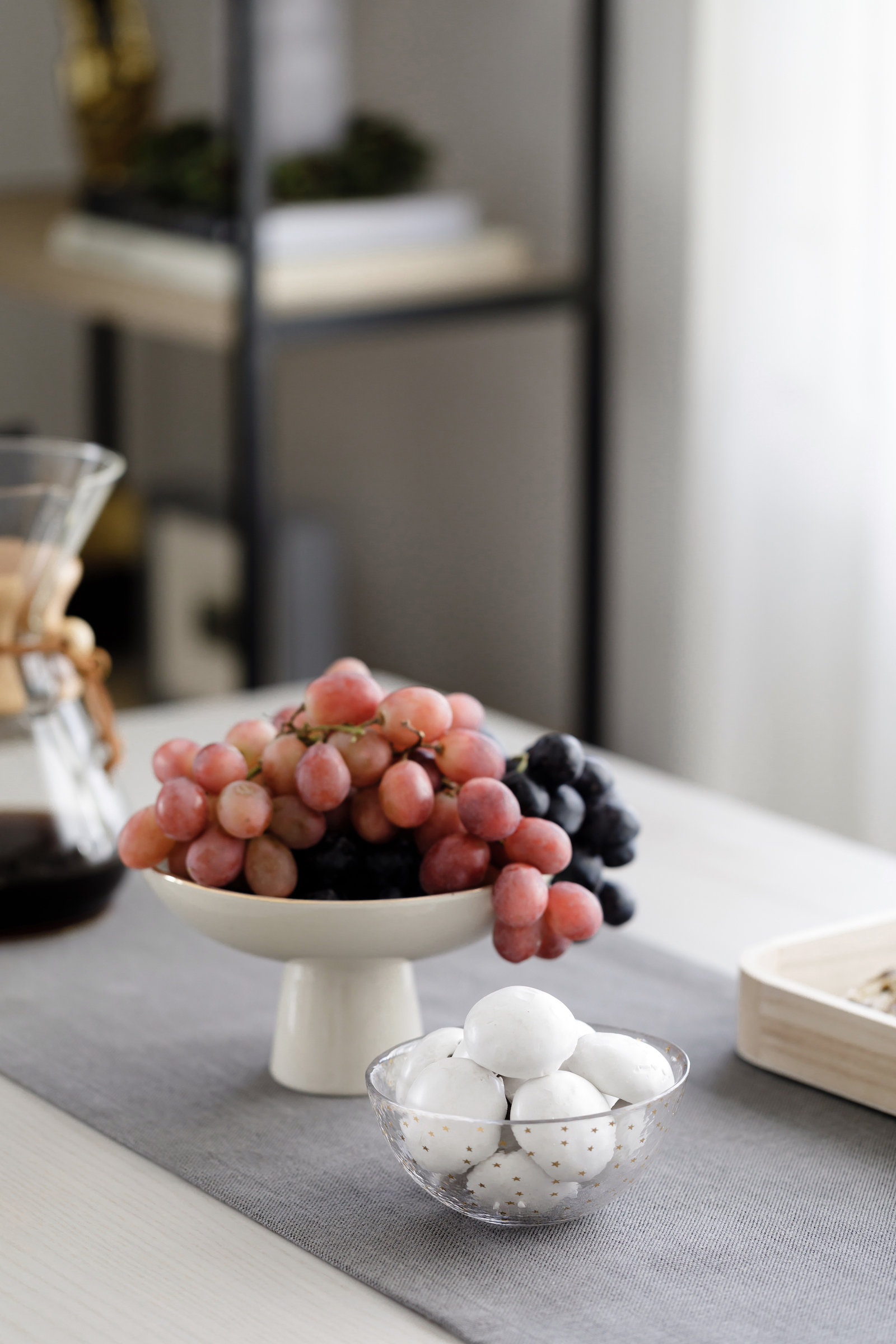 Vignette 1: The Table Spread. Whether you're serving a sit-down dinner or casual cocktail bites, dressing your table with just a few simple elements is an easy way to set the tone for what's to come. I used to think I had to deck my table out to the nines with everything from overflowing cheese platters to all my best china, but the reality is that just a few thoughtfully chosen elements will do the trick! Here, a footed bowl offers up grapes to nibble on, while also adding vertical interest to the scene, while a subtly festive glass bowl and wood tray serve Scandinavian-themed holiday treats that hint at a wintry brunch feast to come.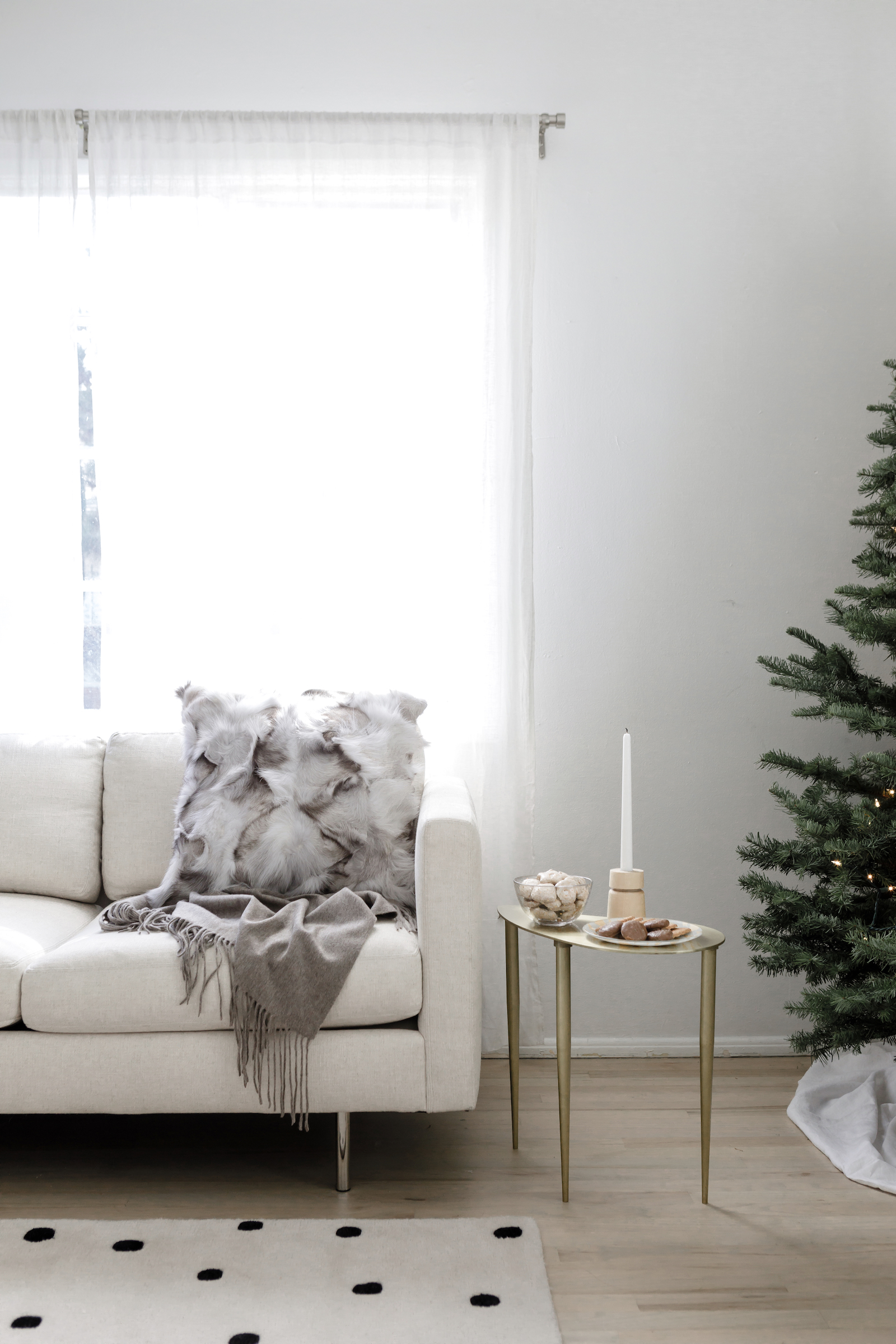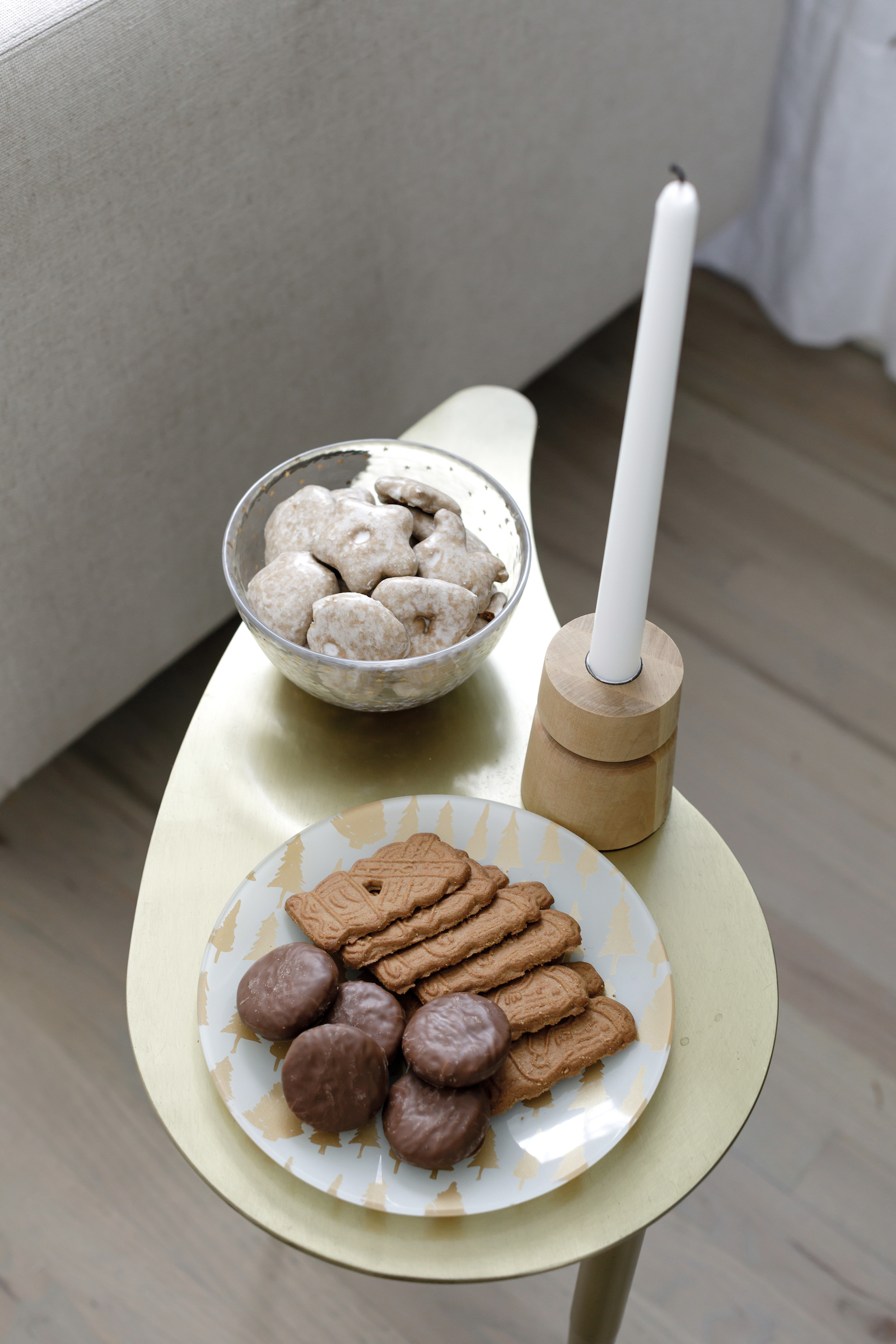 Vignette 2: The Seating Area. When all is said and done, guests remember quality time spent in good company more than they do your decor! So create a cozy corner for intimate conversation by placing luxe throw blankets and snuggle-worthy fur toss cushions at the ready. Adorn small accent tables with easy-access bites—after all, no one wants to have to get up for food when the gossip gets good—and how cute is that gold pine tree plate?! For an extra festive touch, use a nearby display spot like a bookshelf for additional holiday pieces like the greenery candle ring and 'Peace On Earth' sign I added to my etagere!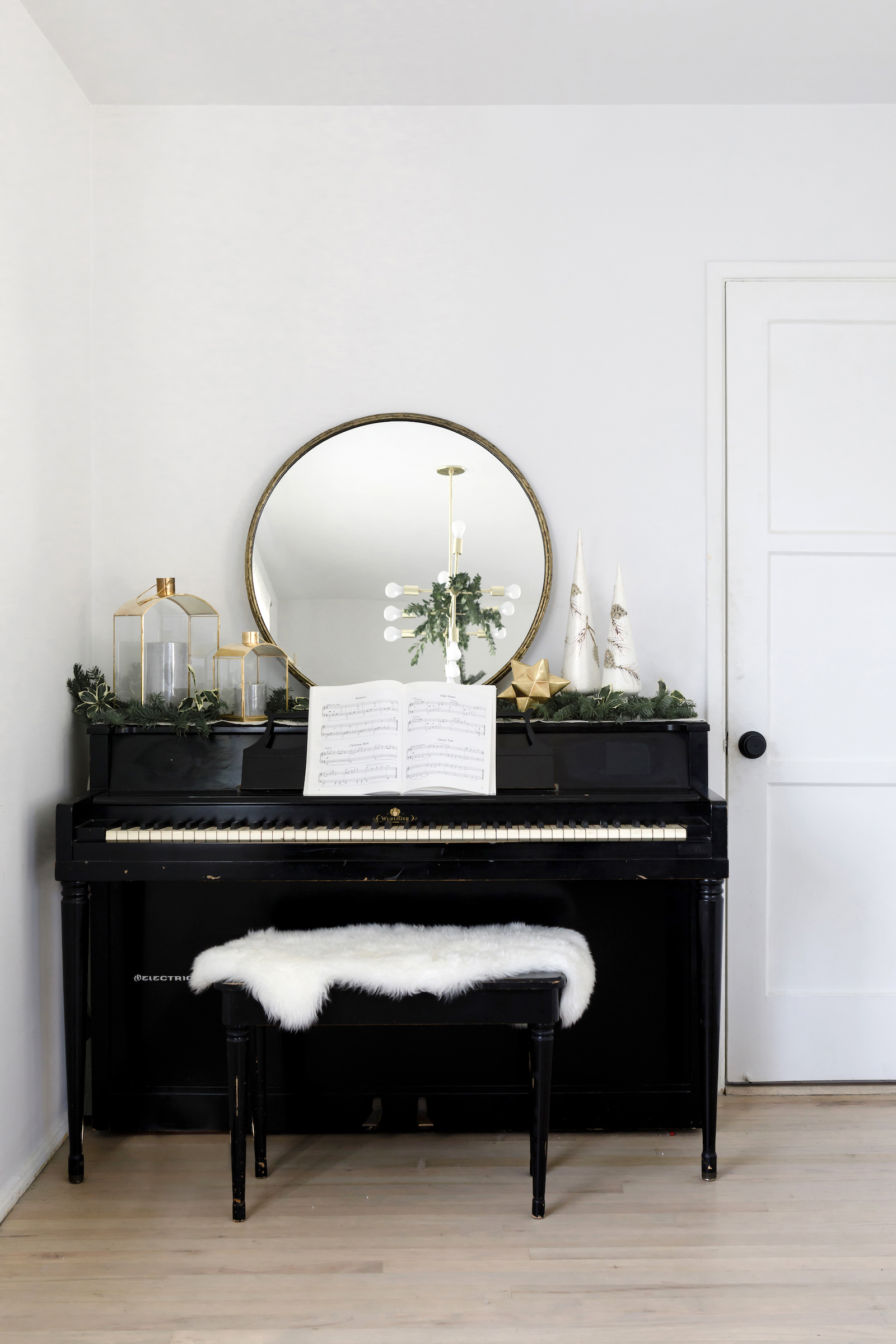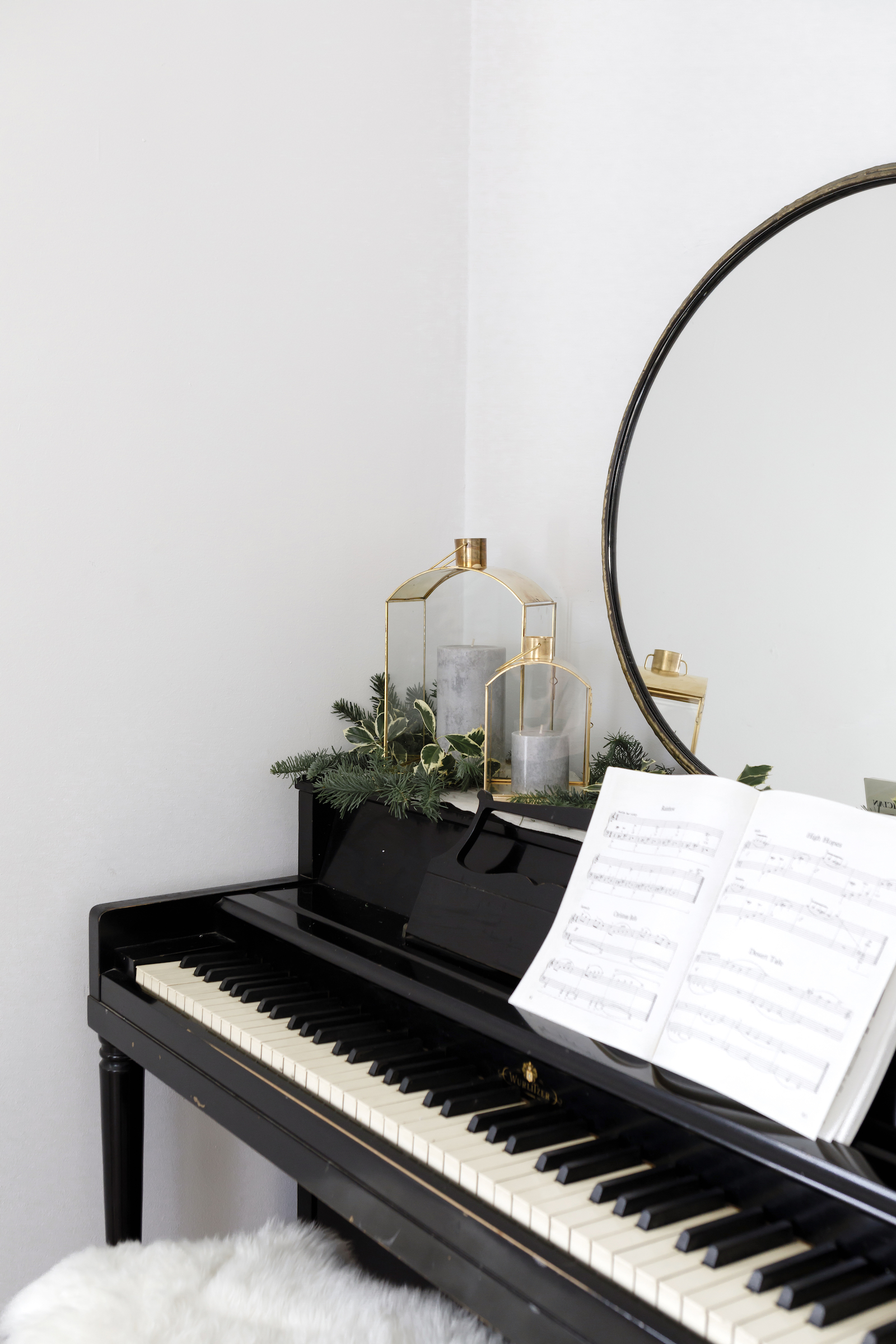 Vignette 3: The Bonus Moment. Select one more opportunity around the house to style with larger, more impactful objects, ideally in a spot that is lower traffic than your dining and seating areas. In my case I chose but you may have an entryway table, console table, or hall table that will do just fine. The idea is to fashion a vignette that serves no other purpose than to look beautiful for beauty's sake. Even if guests don't consciously notice it, the time and thought that you put into it creates an energy that they'll feel! For this scene, I tucked a few trimmings from my Christmas tree around the brass hurricanes and glass tree sculptures I found on Gilt, and the simplicity of it is like a breath of fresh air! It's proof that you don't have to overthink things when getting your home ready for guests during the holidays—that in fact it really can be as easy as 1-2-3!
Photos: Monica Wang Photography. Disclosure: I partnered with Gilt to concept, style, produce, write, edit, and share this post. All opinions are and always will be my own. Thank you for supporting the brands that enable me to bring you fresh content daily!