Although we moved into our current home just over a year ago—making this our second holiday season there—we weren't truly settled in and hadn't yet found our groove in the space. It takes a while, doesn't it, really to get to know the ins-and-outs of a new house? That certainly was true when it came to selecting our dining table and chairs: We searched for months in hopes of finding the perfect set that would check all the boxes, and I'm so glad we stayed the course because I couldn't be more thrilled with the ones on which we eventually collaborated with Room & Board!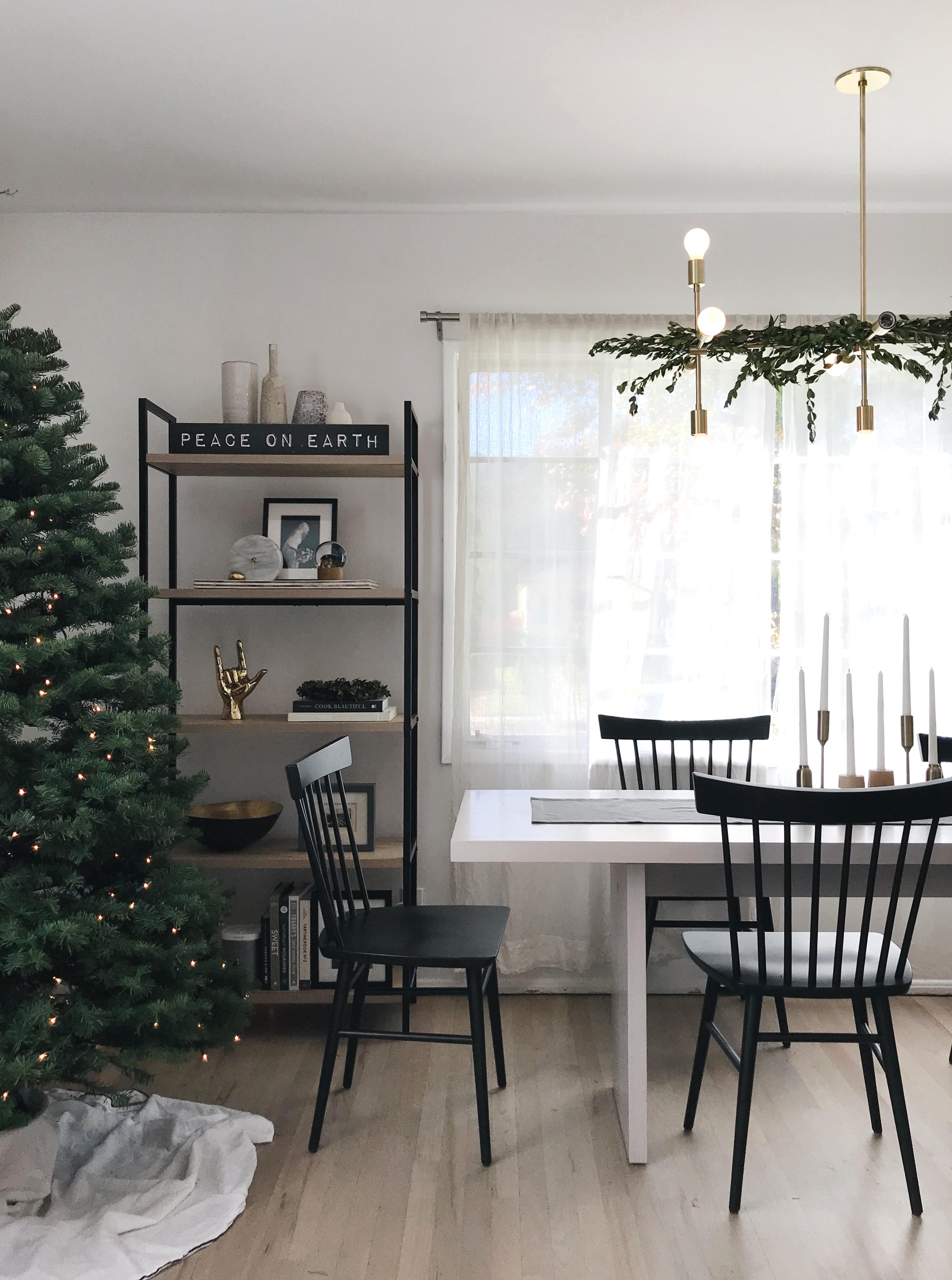 There were lots of factors that made our hunt a tricky one. For starters, our living and dining area is an L-shape (for reference, the living room is behind the camera in all these shots), and each part of the L is strangely narrow. As a result, none of the standard table sizes were suitable: if we got one long enough to fill the "L", it was too broad for the space, but if we got one whose width allowed for proper traffic flow, it would have been too short. I also wanted a table large enough to host a sizable dinner party, and I wanted a surface pretty enough to shoot recipes and flat-lay photos using the light from that big window. Oh, and of course I wanted the style of the table to boast clean, modern lines but also feel warm and welcoming too. (What can I say, I'm a complicated customer; you should see my Starbucks order!!) So when I found out that Room & Board has modern custom dining tables—that is to say, they offer a dozen table styles in 27 materials, all of which can be made to order in exactly the dimensions you specify—it was like the heavens opened up and angels started to sing!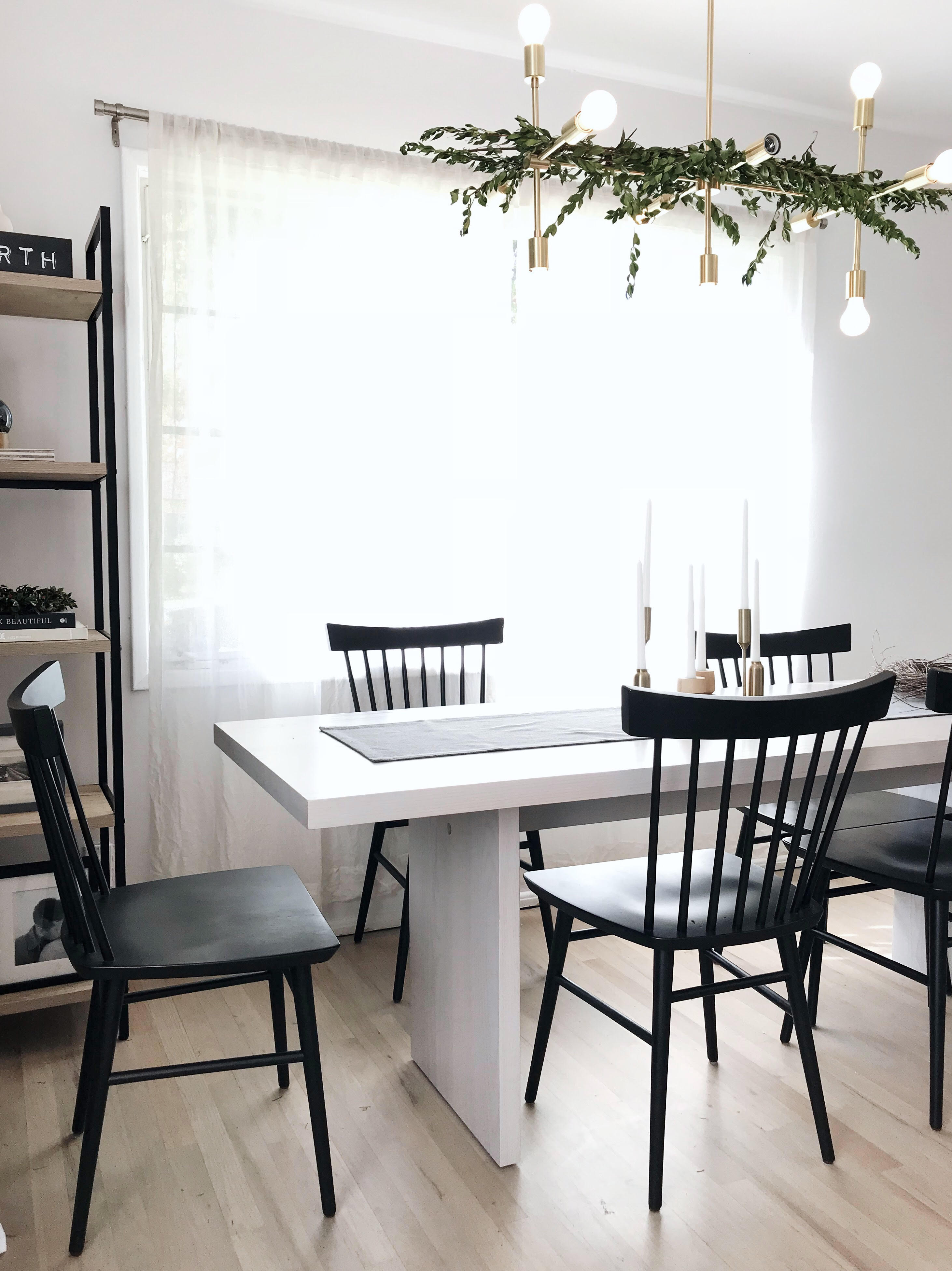 I immediately reached out to Room & Board about a partnership and they very kindly jumped on board. We went with the Corbett Table for its simple, elegant slab construction, and we selected the ash wood with sand stain as our finish. It's light, bright, and airy, but it's also sturdy and grounds the space just as I'd hoped it would. Plus it pairs perfectly with the Shaker-inspired Thatcher Dining Chairs that we chose! They're a beautiful maple wood with a charcoal stain and they provide a moody, graphic contrast to the pale finish of the table. Everything is in place just in time for our winter fetes, and I'm thinking a New Year's fondue party might be in order to christen the new dining table…wouldn't you agree?! After all, we've got the perfect table and chairs for holiday entertaining!
Images: 1. Monica Wang 2 + 3. Anne Sage