I'm not a huge drinker (fun fact: I have never even been drunk!) so it takes a lot to get me excited about a cocktail recipe. It has to be really, really good, and yup, it has to look gorgeous too. After all, we imbibe with our eyes as much as with our tastebuds, do we not? This sparkling Christmas punch more than satisfies my high standards, what with its layered, fruit-meets-spice flavor and its deep, sultry color. It's been my go-to holiday cocktail recipe all season long, ever since a few weeks ago when I served it at Thanksgiving and it was met with rave reviews!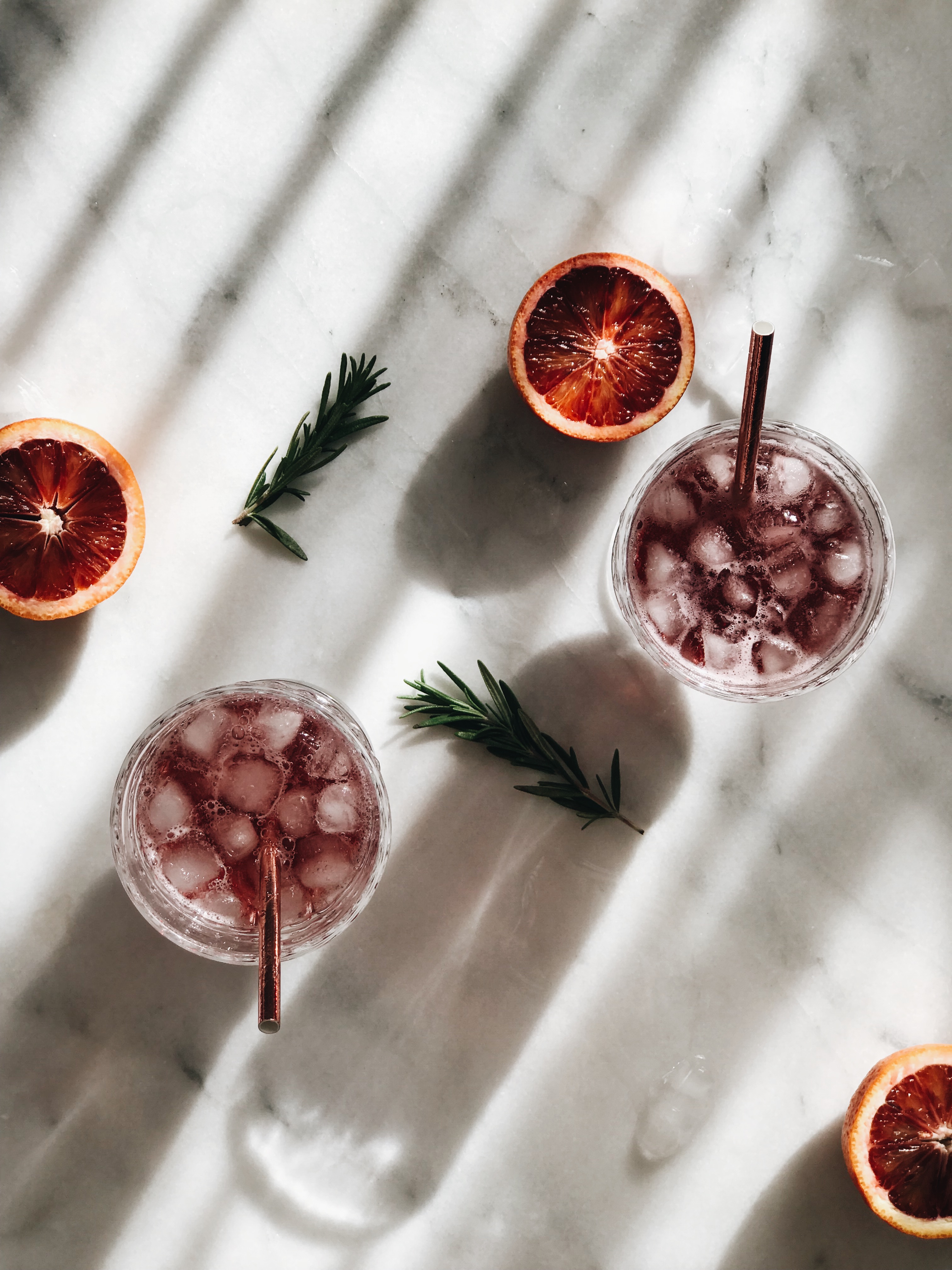 The star of this drink is a new-ish aperitiva called Jardesca. I first tasted the stuff at an event thrown by a mixologist friend of mine earlier this fall, and I've been telling everyone I meet about it. Inspired by the Italian tradition of starting an evening's revelries with a light, refreshing drink to whet the appetite. Jardesca is a blend of three California wines that are then combined with a double distilled fine grape eau de vie—which itself has been infused with 10 botanicals. It comes in both white and red varieties, and I'm especially loving the red this time of year for its weightier presence as well as warming tangerine, ginger and cardamom notes.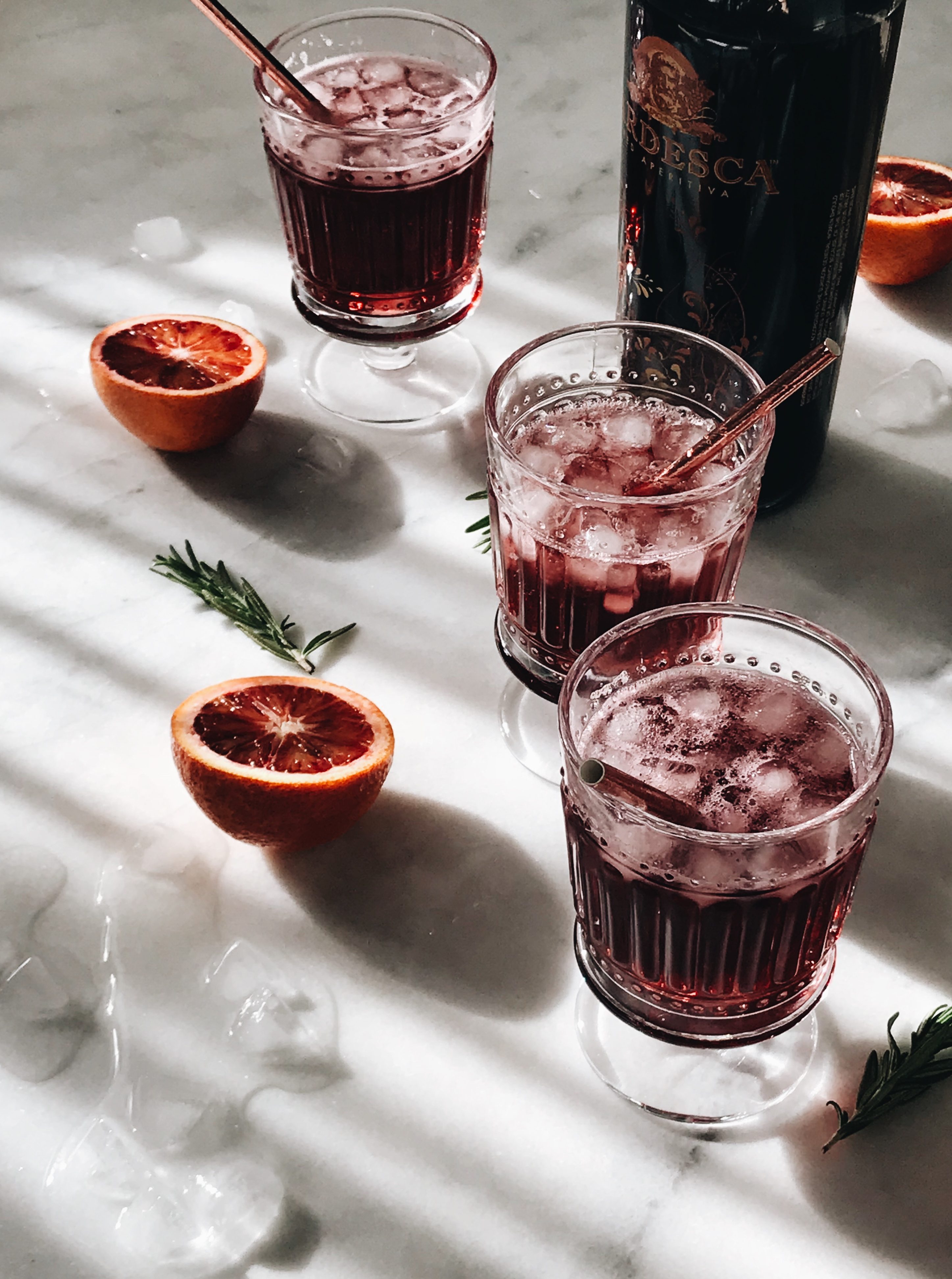 Jardesca is delish enough to enjoy on its own over ice, but because its so well balanced it also makes a great base for plenty of cocktail options! It's especially enlivened by bubbly mix-ins like the ginger beer used here, and after all, the holidays call for a touch of effervescence to makes spirits even brighter! For this recipe you can certainly used store bought orange juice, but if you've got the time to squeeze your own, the extra bit of effort is well worth it for a superior taste and texture. Just be sure to have plenty of all the ingredients on hand, as this punch is so good you'll be serving up seconds and thirds all night long!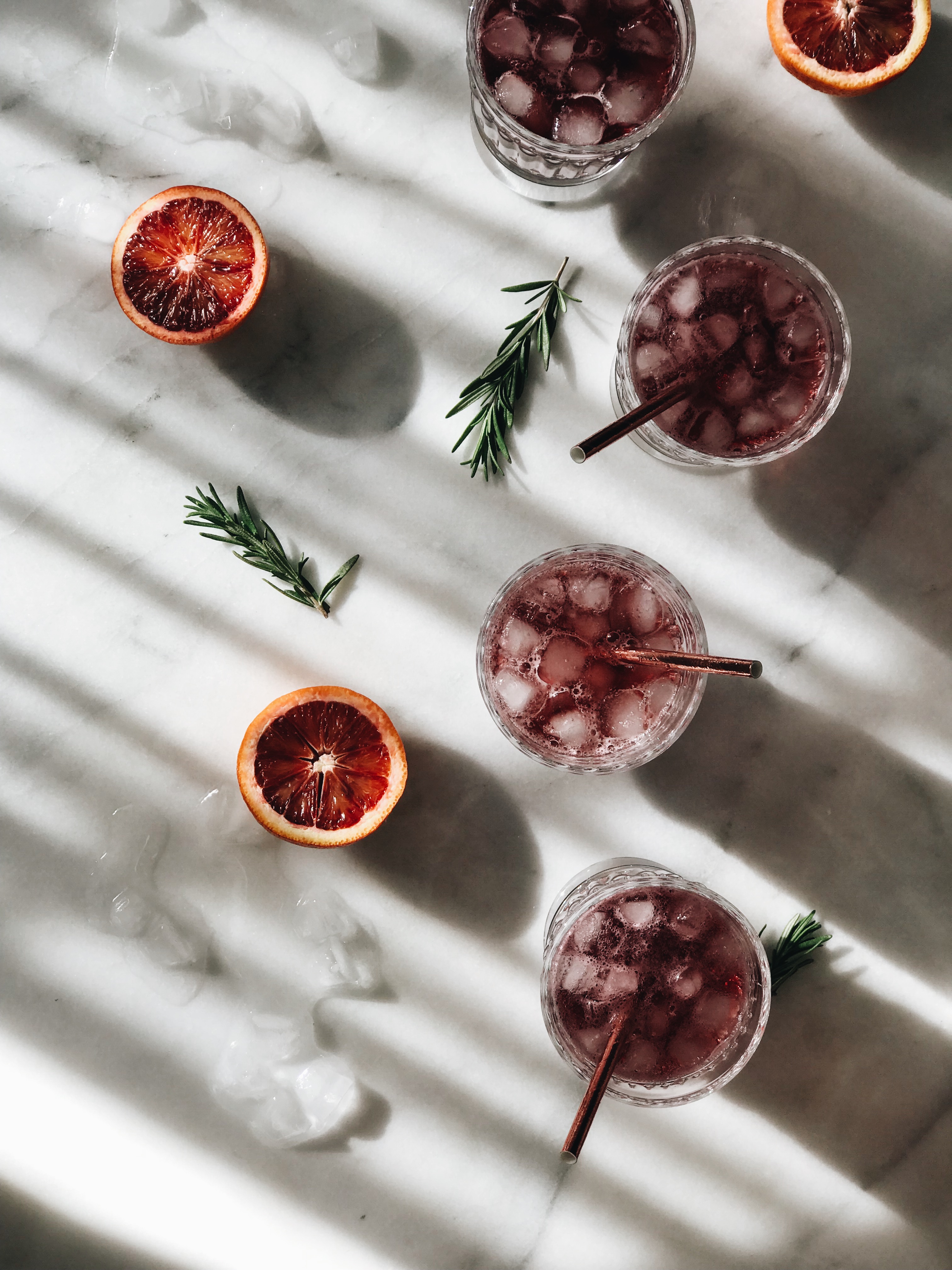 Sparkling Christmas Punch Recipe
1 part Jardesca Red Aperitiva (find where to buy here, I highly recommend getting your hands on it!
1 part blood orange juice (or regular orange juice; freshly squeezed is best)
1 part ginger beer
orange slices for garnish
rosemary sprigs for garnish
In a pitcher, combined desired quantities of Jardesca, orange juice, and ginger beer. If making a large quantity of punch. Serve over ice and enjoy!