I'm writing this post on a plane headed back to Los Angeles after seven days in Toronto, and I'm feeling a little wistful about leaving the cold and snow behind. I know, it sounds like crazy talk, especially to people who have to deal with negative temps for the next three months, but I really did enjoy the week I spent in winter weather. For one thing, going for runs in the icy air was challenging and exhilarating, words that also happen to describe the feeling of mastering the secrets to dressing both stylishly and warmly!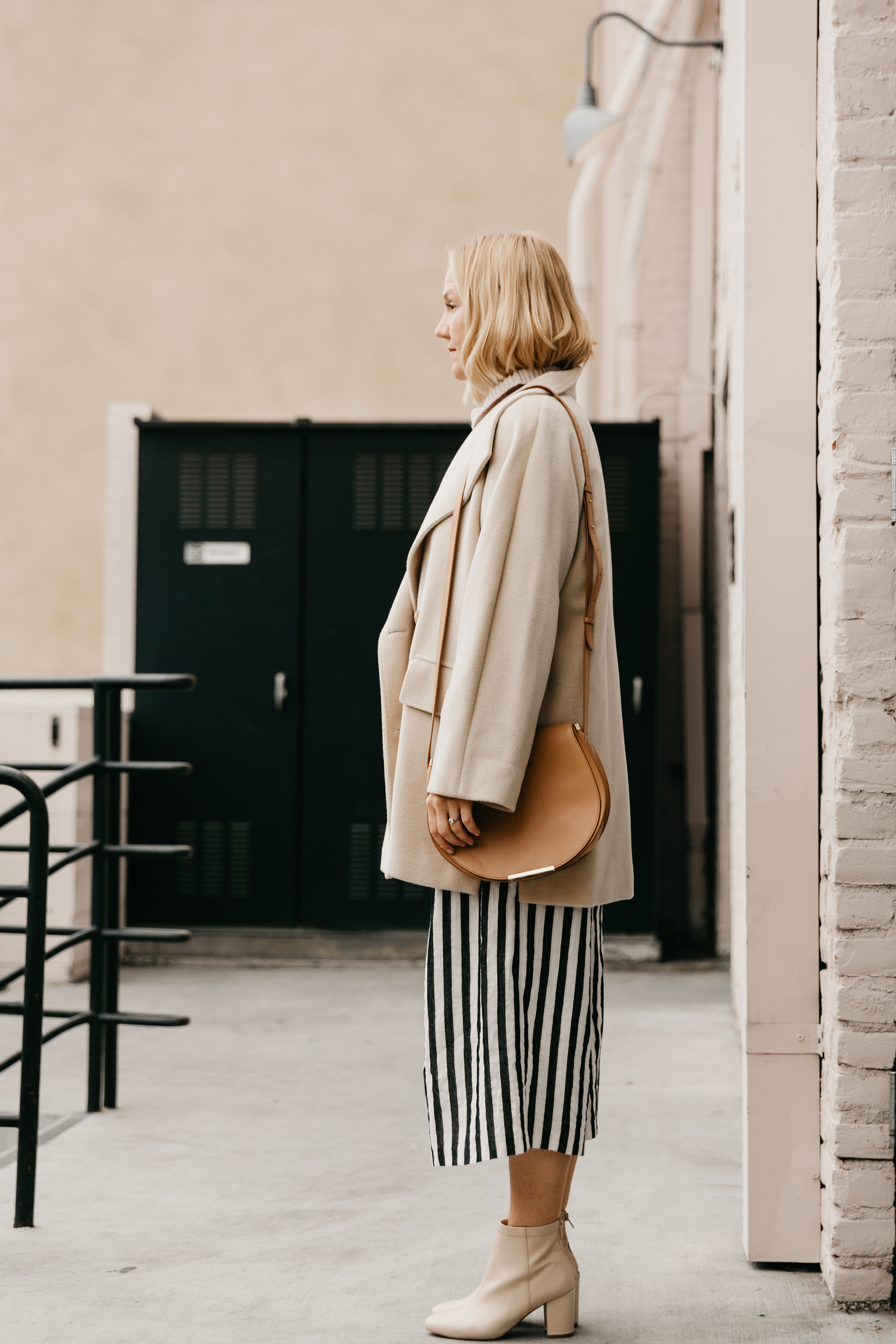 Because honestly, it can get a little boring dressing for 70 degree weather the whole year 'round. Variable temps bring with them the satisfaction that accompanies figuring out how to balance fashion with function, a satisfaction I definitely got to experience over the course of my most recent stay in Canada. On our first day in the snow, I didn't even care what I looked like; I was so freezing that I piled on whatever layers I could, most of them mismatched and borrowed from my parents. Yet by the end of the trip, I'd both acclimated and invested in a few cute outerwear items that I'd snagged on sale. On the final day, I felt positively chic and 100% cozy!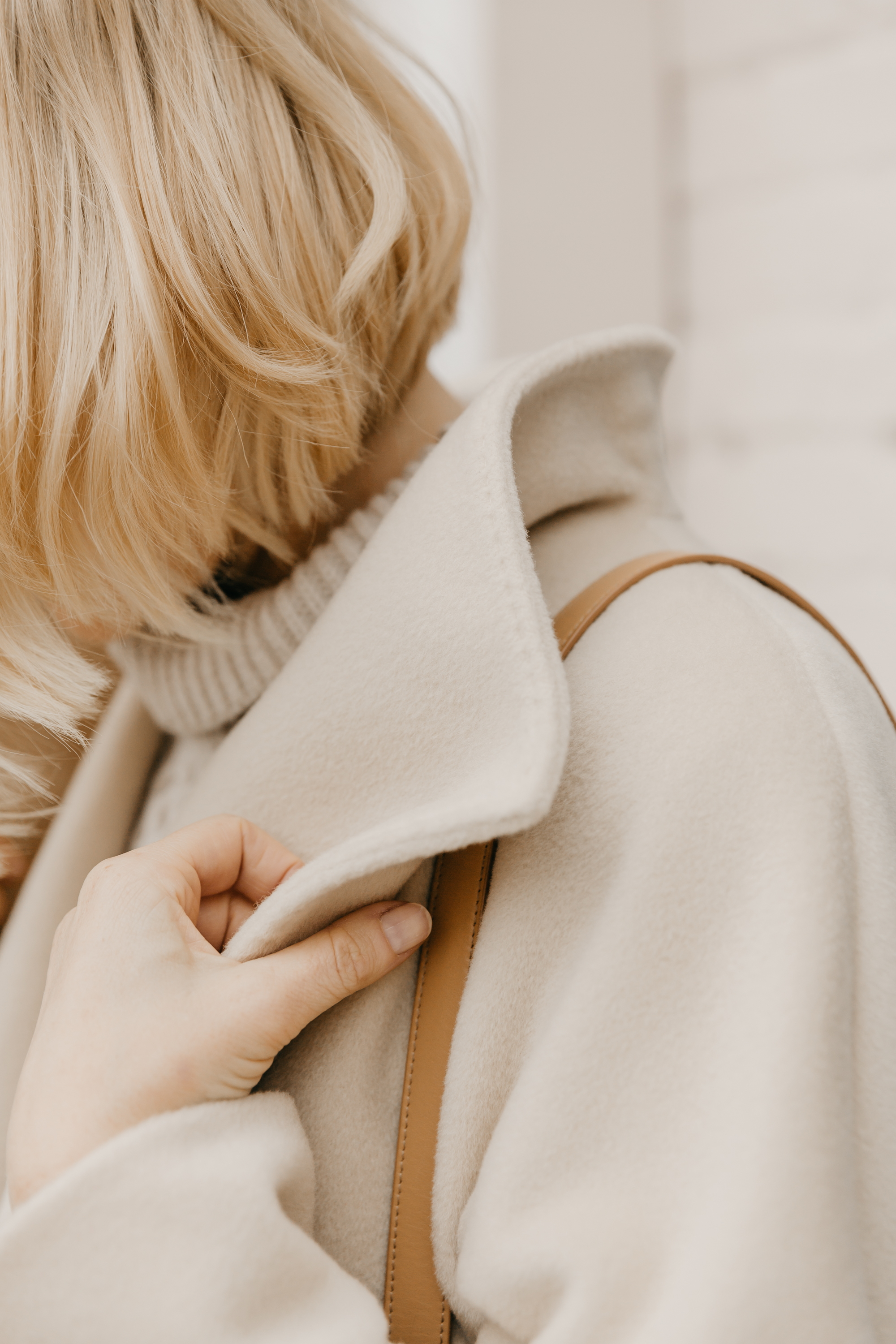 Most of my sartorial improvements centered upon the common theme illustrated by these outfit pics, which I shot in LA but which can also serve as inspiration for those in colder climes. The trick, I found, is to embrace monochromatic pieces for consistency's sake–that way you can wear anything from your winter fashion arsenal and still make an intentional statement–and to choose wide, swingy shapes that disguise the fact that you're wearing extra layers beneath them for insulation. The coat pictured here is the one I wore in Toronto, and it served me well with its double-breasted construction and roomy cut, beneath which I sported a down vest and thick sweaters.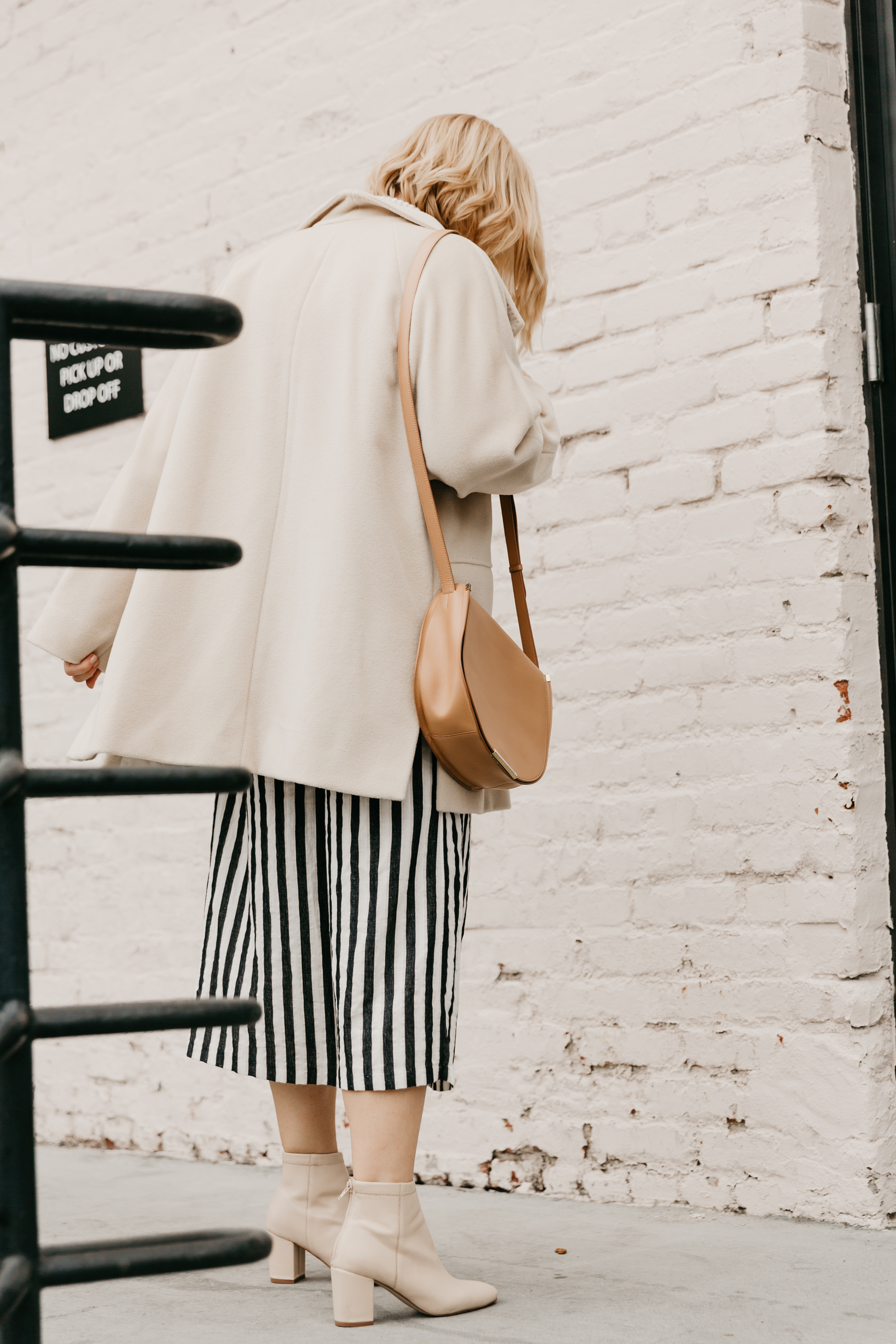 The pants, of course, would need to be full-length to keep me adequately protected from the chill, but the silhouette of them is ideal for layering atop long underwear without seeming bulky. I had a pair of wide-legged jeans that handily did the trick over my yoga leggings, and they looked great both with a stacked-heeled boots on dry sidewalks, or with lug-soles when it was wet. My finishing touches of a cocoa hued pompom hat and matching mittens completed ensembles that kept me warm and that also kept right in step with stylish locals. I'm considering a return voyage in February, where you can bet I'll put my recently practiced cold weather fashion skills to work again!
Shopping Guide: Double Breasted Camel Coat, Max Mara (Similar here.) Ecru Cable Knit Sweater, Ayr. Striped Wide-Leg Pants, H&M (Similar Here). Stacked Heel Boots, Jennie-Ellen. Saddle Bag, Cuyana, Photos: Eslee.