Happy Friday, friends! Popping in today with another bedroom makeover sneak peek in the lead-up to the full reveal. Obviously the centerpiece of a bedroom is, well, the bed—so whatever we chose had to be really spectacular! I've had a variety of bed frames over the years, ranging from a $99 Ikea special to a 1940's flea market score. But they've always felt temporary and incidental: a place to put the mattress but nothing more. I've never really been pleased with my bed, and I've certainly never had one that makes the room!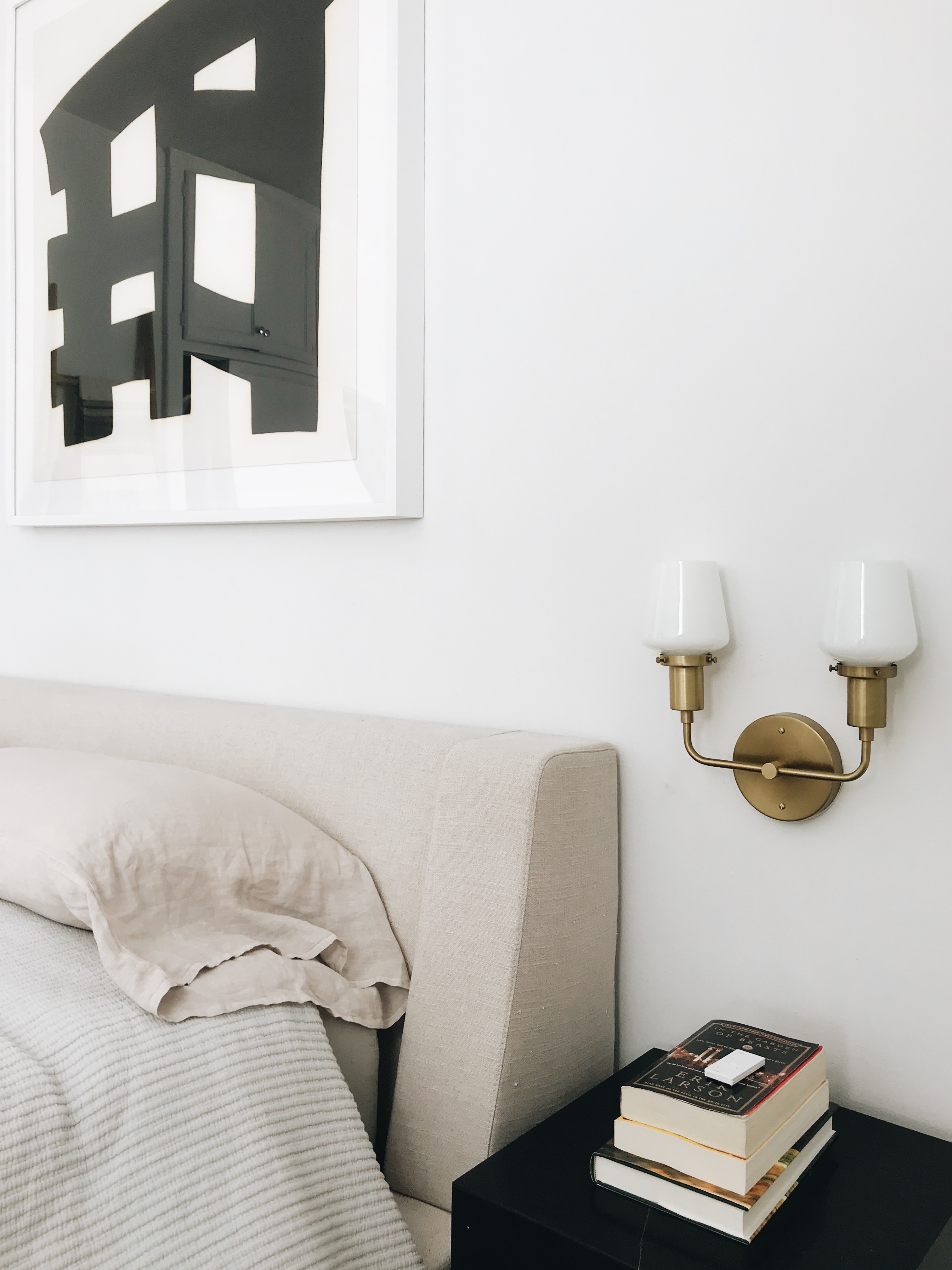 So when I spotted the Harper Bed by Rove Concepts, I knew immediately what had been missing in my life all these years! The leap from a metal or wood framed bed to an upholstered one feels like going from a casual relationship to a committed one, and the Harper is a modern upholstered bed that checks all the boxes. It's low, clean lines are a sophisticated and understated alternative to my formerly high-off-the-ground beds, and the tight tailoring and textured neutral hue makes it look like world's most stylish cloud. The frame lends itself perfectly to simple styling with cozy linens, and the headboard is just right for leaning against while reading. Plus, it sets the tone for the rest of the space with its contemporary shape yet inviting vibe. It is, in other words, an absolute room-maker!
P.S. Right now the Harper Bed is on sale for 15% off—a crazy good bargain for this gorgeous piece!