Whenever I set a meeting with a friend and the date is a few weeks hence, I joke that we'll settle on a location once we're nearer to the appointed day, since "ten cool new restaurants will probably have opened between now and then." And while the turnover in LA isn't that drastic, there is always at least a kernel of truth to humor; and it seems that not a month goes by without a buzzy and beautifully appointed new establishment launching itself onto the city's scene. The latest to hit everyone's lips is Checker Hall, a handsome new dinner spot with a tasty Mediterranean menu, a killer cocktail list, and enough droolworthy decor details to satisfy even the hangriest design junkie's appetite!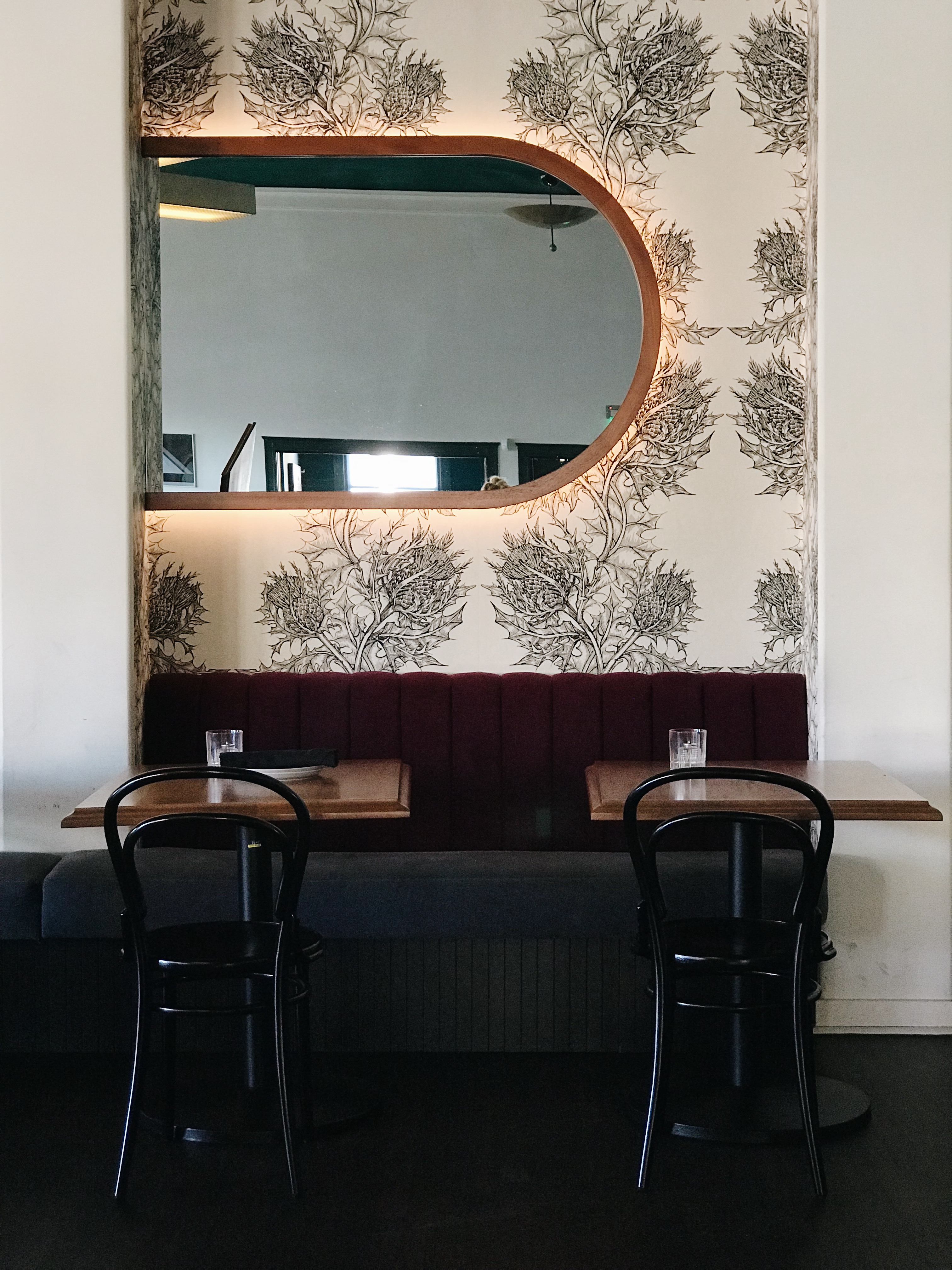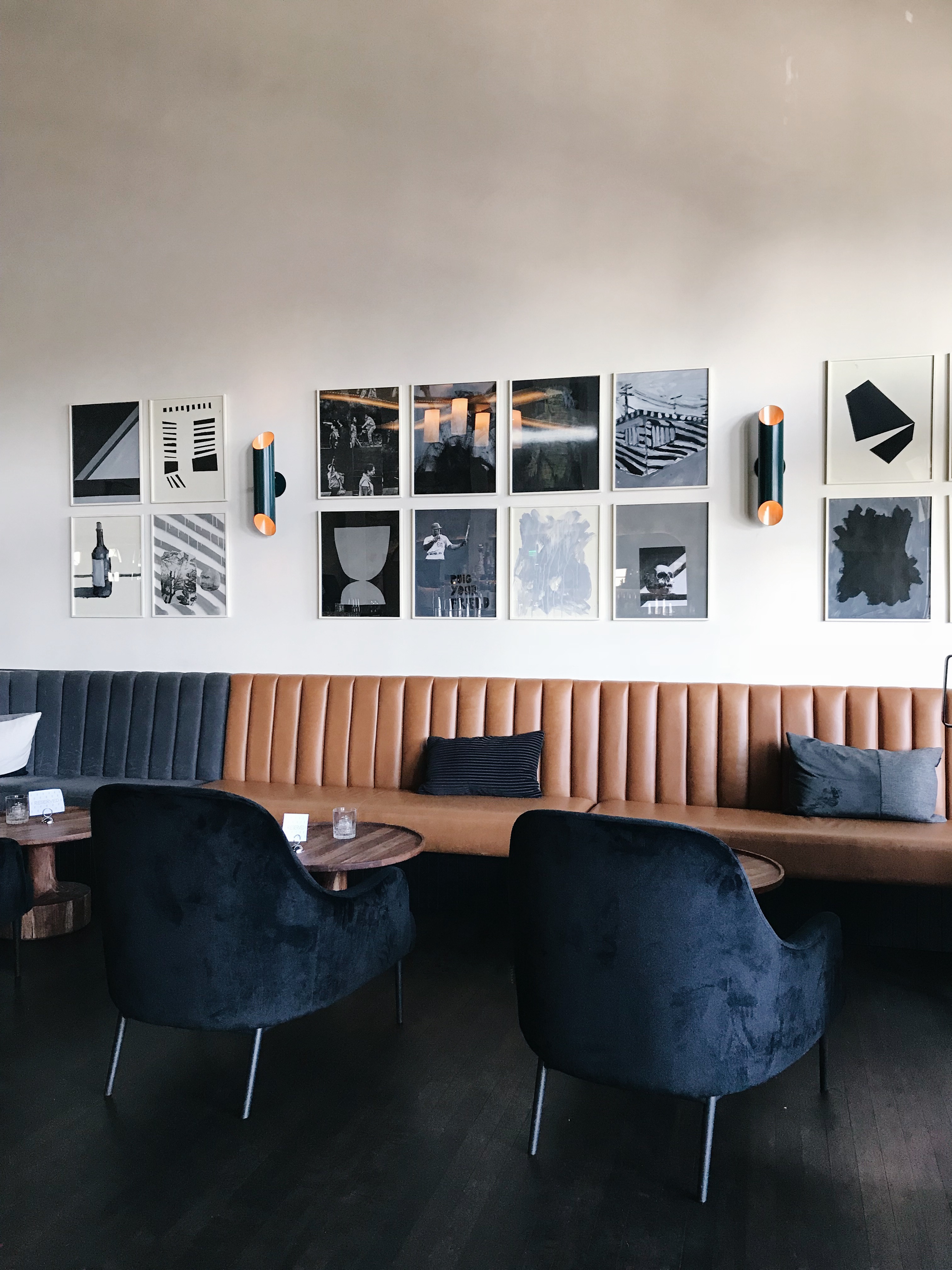 Checker Hall is situated on the second floor of an old Renaissance Revival style building in LA's Highland Park neighborhood. Built in 1923, the space served as home to Masonic Lodge 382 for decades. Indeed, entering the restaurant and its neighboring concert venue Lodge Room feels like attending a hush-hush meeting of a secret society, with an unmarked entrance and winding staircase. The interior is the work of Design Bitches (best biz name ever), and they describe it as being "saturated with color" and having a "progressive material palette".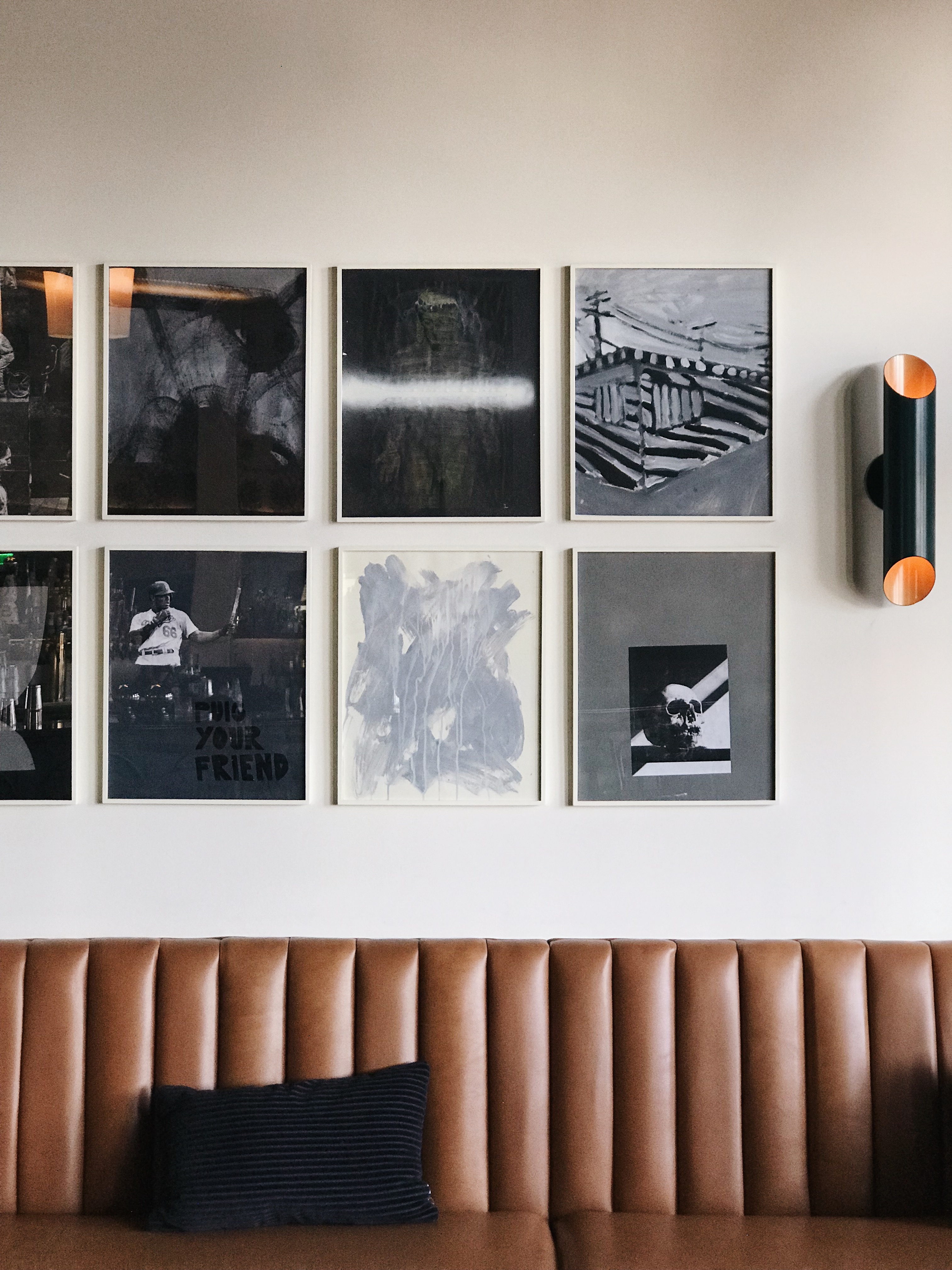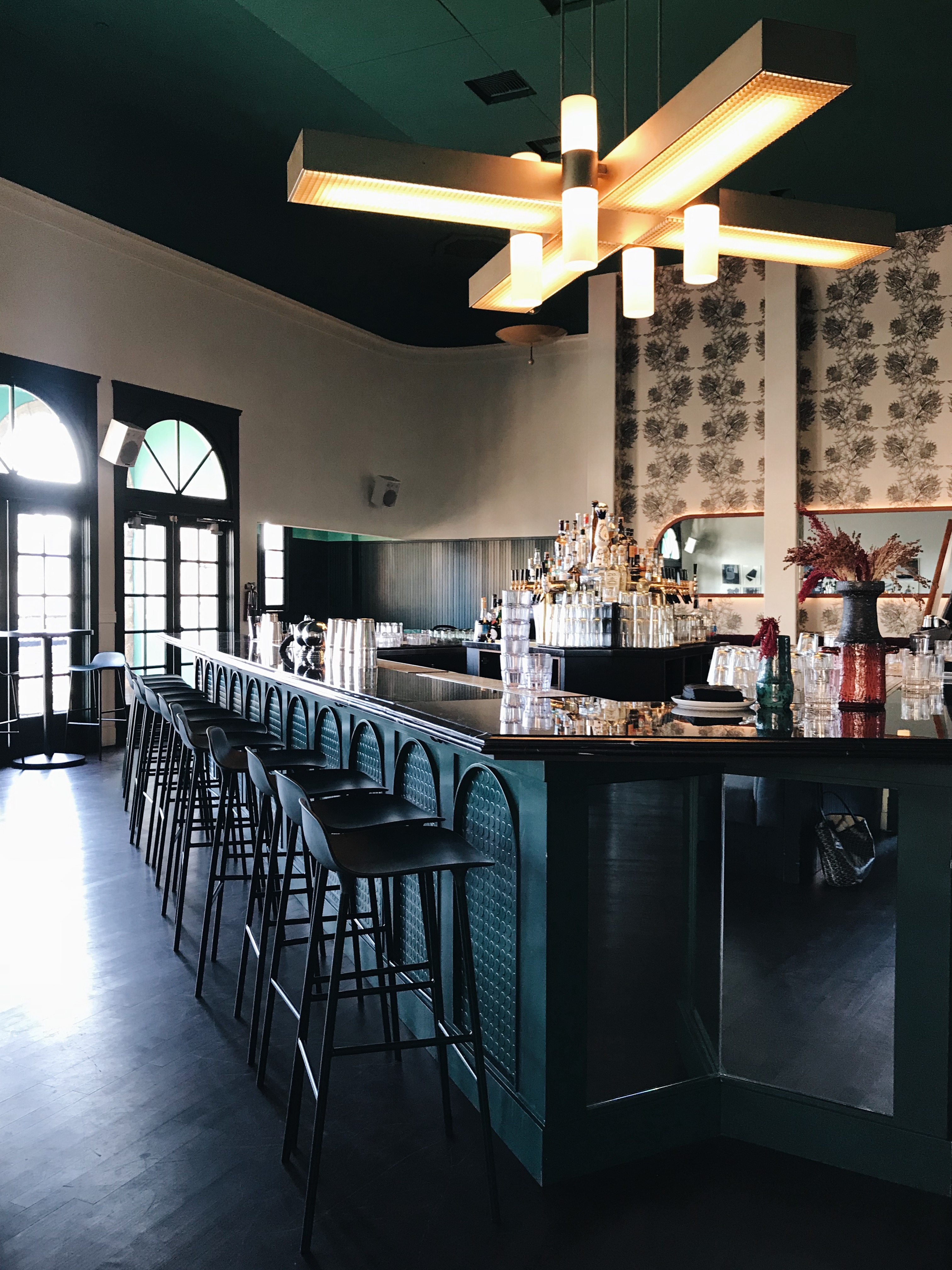 Progressive, indeed! Rich velvets in berry and teal mingle with sumptuous caramel leather and glossy hardwoods, while a positively prickly wallpaper pattern makes a statement along one wall. The real standout here, however, is the use of shapes—from the repeated curves of the bentwood chair backs, elongated oval mirrors, and arch/circle motif on the bar, to the verticals of the channeled upholstery and the beadboard accents. I haven't even sampled the food yet (I swung by during off-hours to shoot these photos), but I can't wait to head back for another feast of this visual smorgasboard!
Photos: Anne Sage.