Phew, that groundhog was not messing around when he predicted six more weeks of winter! When I shot six weeks of cold weather outfits at the end of January, I was worried that in four weeks' time they'd no longer feel relevant. Yet given that we find ourselves experiencing icy blasts more suited to November than March, ideas for keeping our winter wardrobe feeling fresh are more pertinent than ever!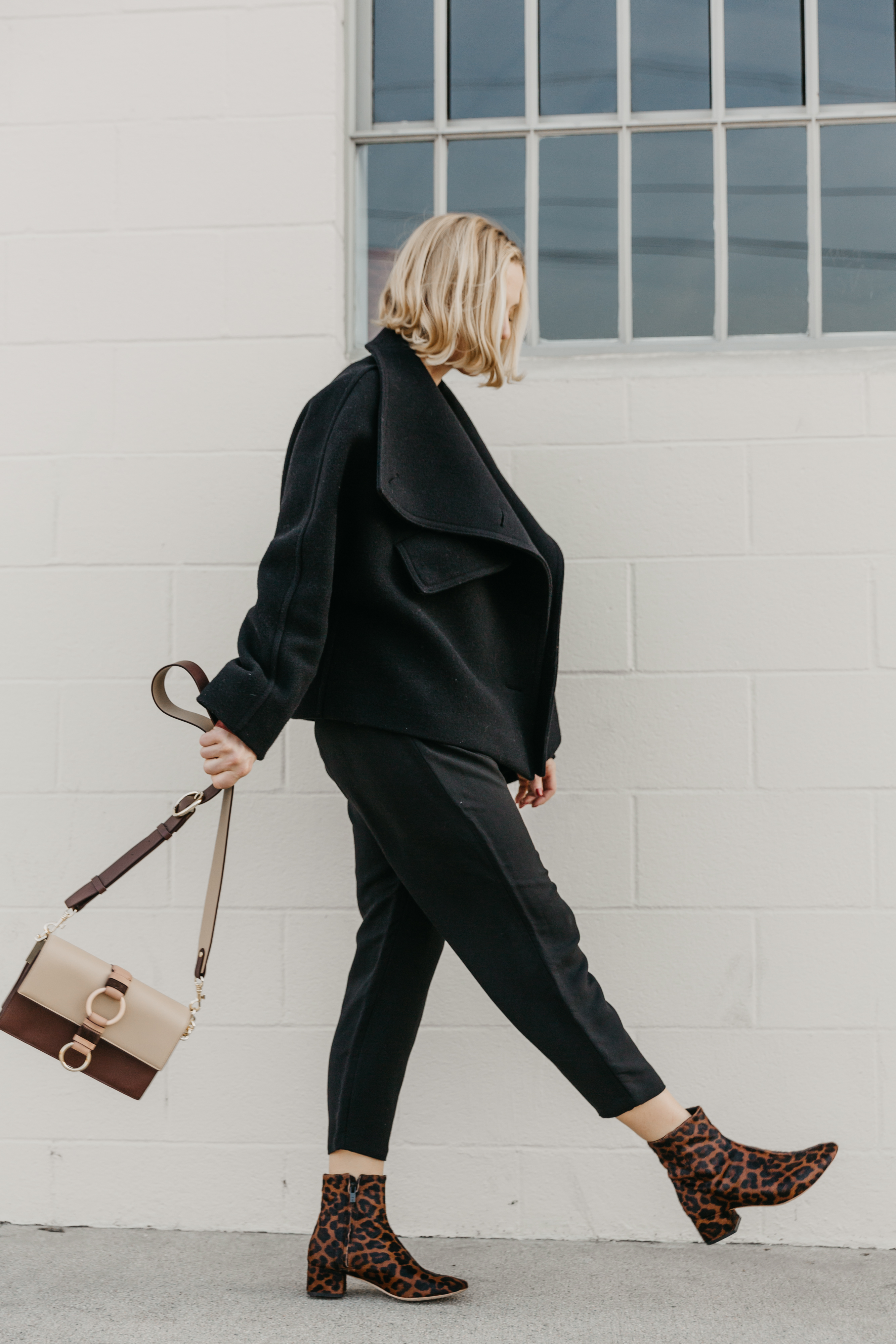 This look, which is deceptively simple on the surface, actually represents one of my favorite ways to breathe new life into tired closet options. There's nothing like playing with new shapes to keep things interesting, and this cropped-on-cropped ensemble is definitely new territory for me! I picked up this double breasted boxy cropped jacket on sale after Christmas and have been enjoying finding unusual pairings for it. The wide, swingy shape is ideal for anchoring more avant-garde silhouettes!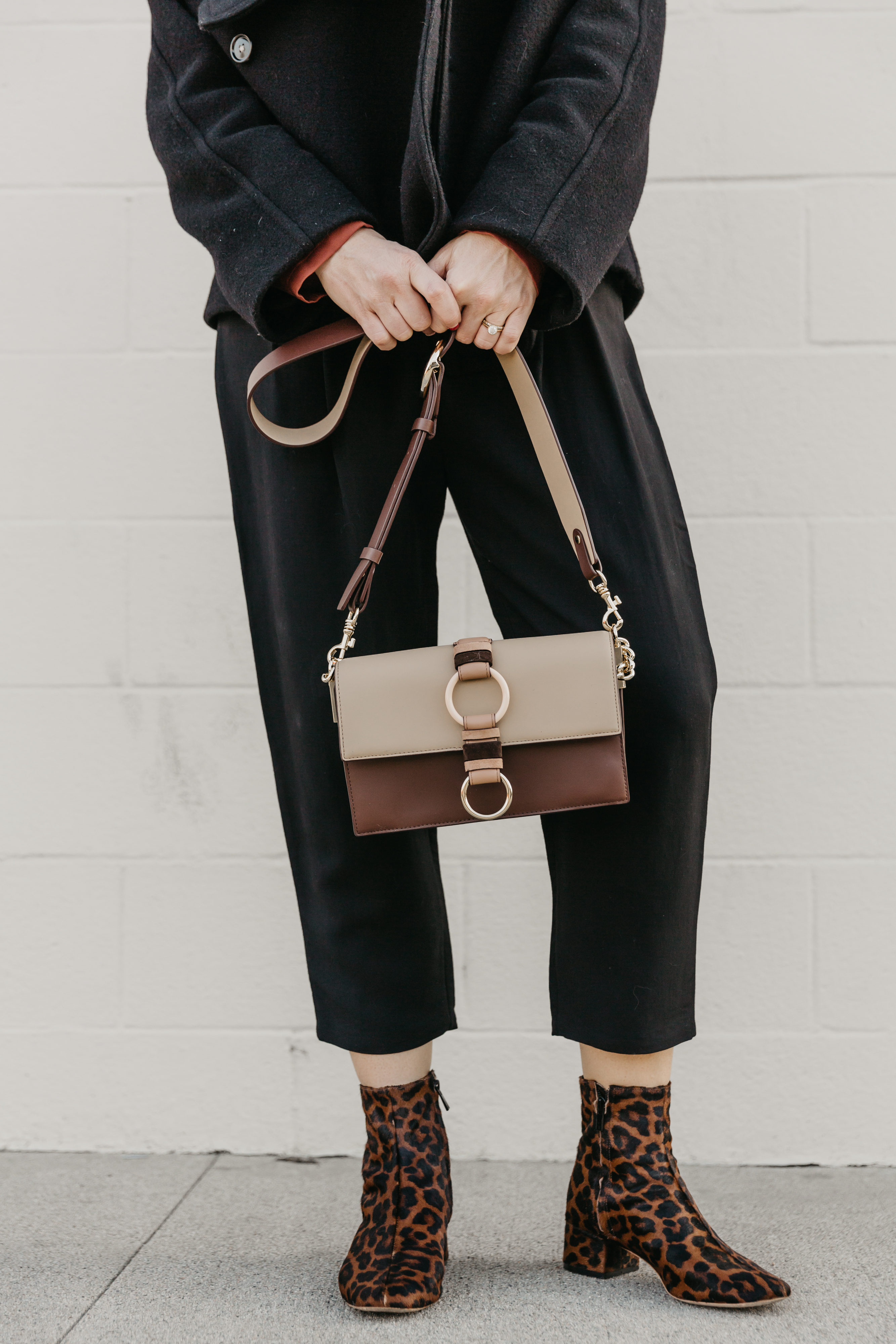 In this instance, I teamed it up with a pair of high-waisted pleated trousers that don't see nearly enough action out of my closet. They narrow at the ankles, drawing attention to a pair of bold ankle boots and reining in the overall volume. In retrospect, after getting these photos back, I probably would have cuffed the pant so that a smidge more leg was showing, perhaps even worn a contrasting trouser sock underneath for truly inclement weather! And while the new season may not be upon us in practice, I didn't let that stop me from adding a handbag highlighting the Spring 2018 trend of repeating circles. That O-ring closure is fab enough to get me through many more brisk days and carry me well into next fall!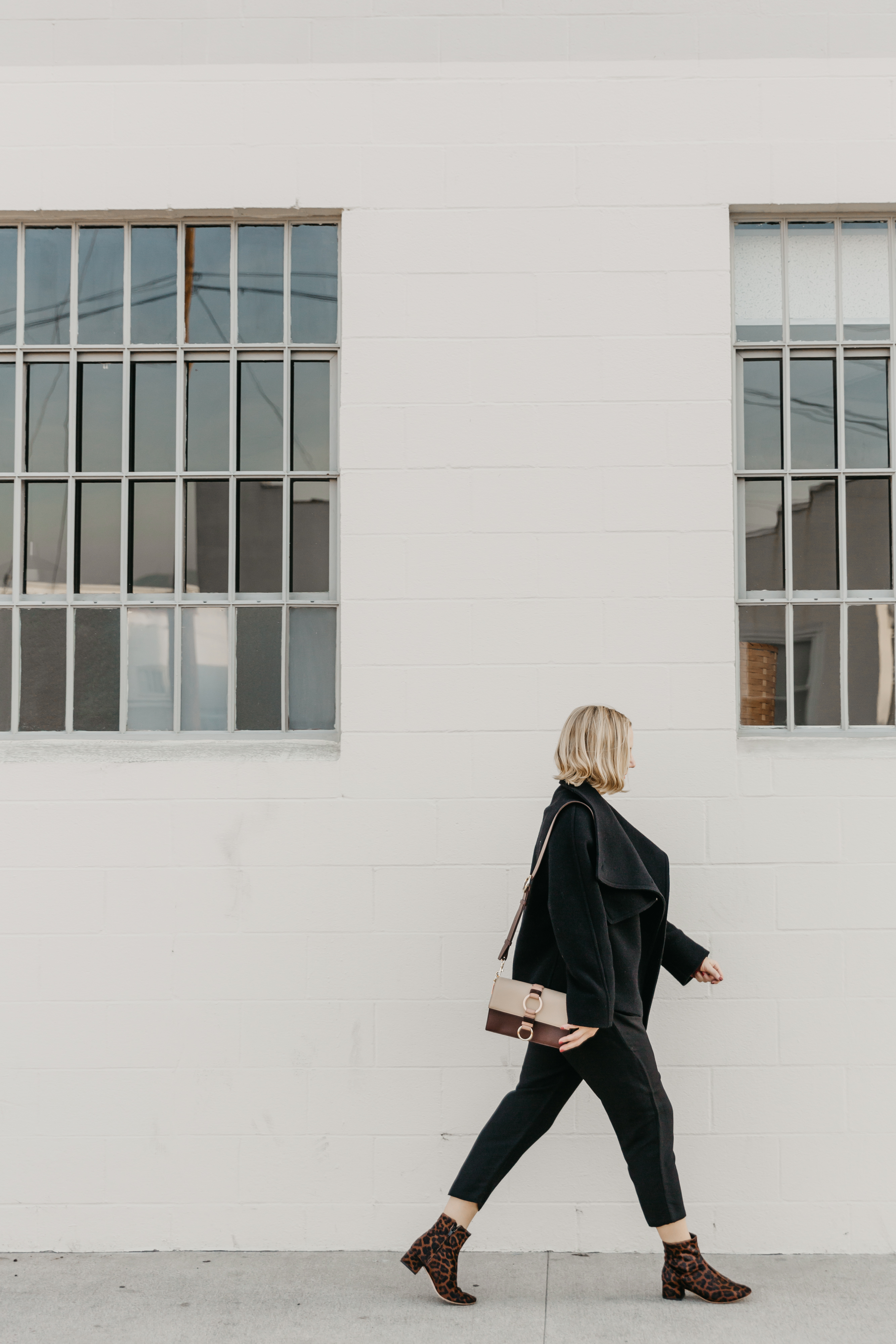 Shopping Guide: 1. Cropped Black Jacket (similar to shown) 2. Cropped Wool Trousers 3. Leopard Ankle Boots 4. Crossbody O-Ring Bag Photos: Eslee.