Who doesn't love a hot-off-the-presses design project to ogle? That's exactly what I've got for you guys today: A just-completed, whole-home renovation from Bay Area-based interiors guru Jeff Schlarb. Jeff describes his signature look as "Rad Elegance", and the phrase is utterly apt in these images from one of his latest projects. It's the perfect mix of classic and contemporary shapes, sumptuous textures and eye-catching prints, all with a layer of edge to make you stop and stare—and then sink right in.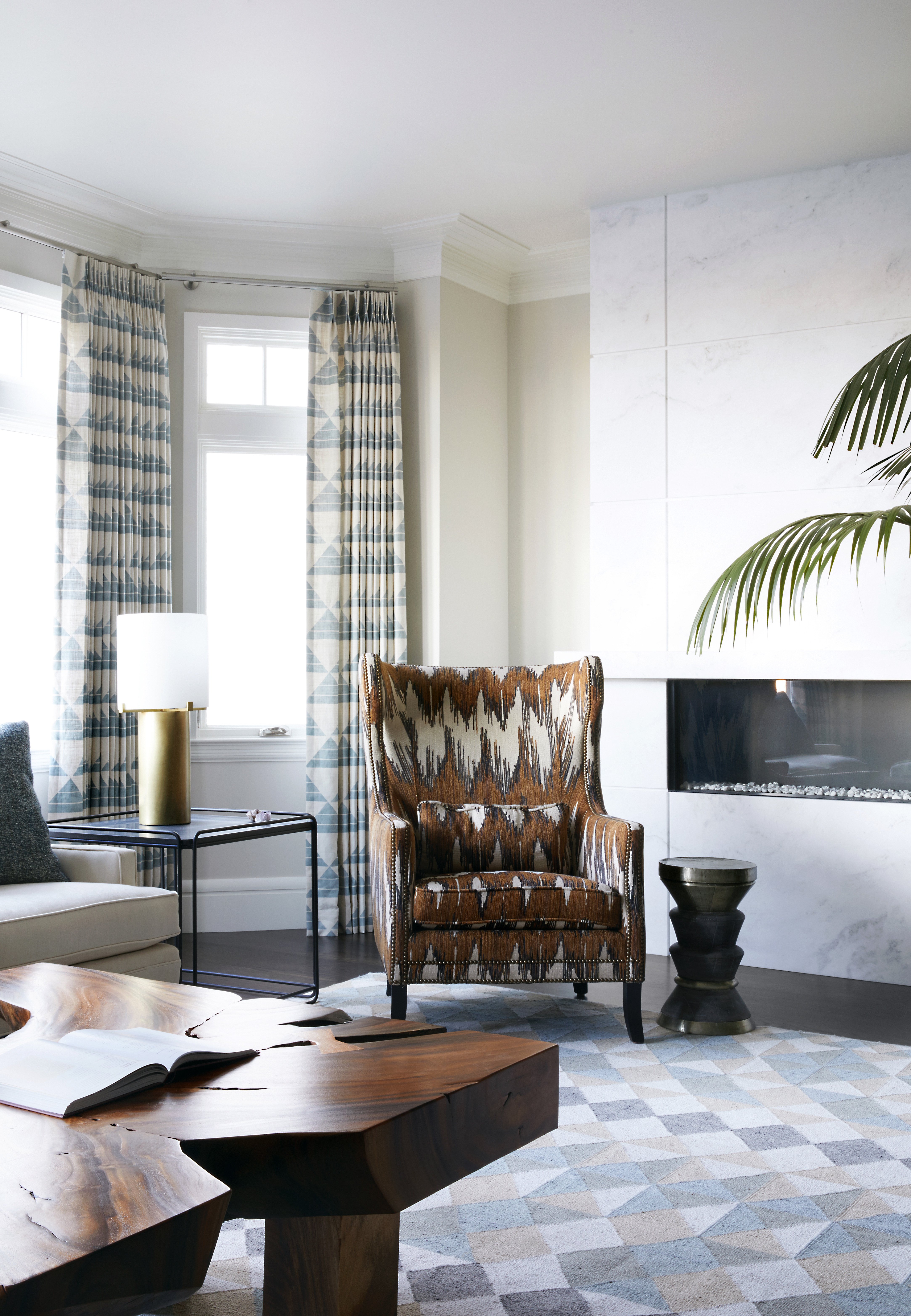 One of the things that makes this project so impression is its sheer scale. Not only did this complete remodel change the house's original floor plan, it also added both a lower level and an upper level. So according to Jeff, the challenge lay in creating a cohesive statement amongst the zillions of details to consider: everything from "interior architectural details, dimensions, finishes, stain colors, lighting, and layout, to the fabulous furniture". And of course it all had to compliment the clients' lifestyle, too!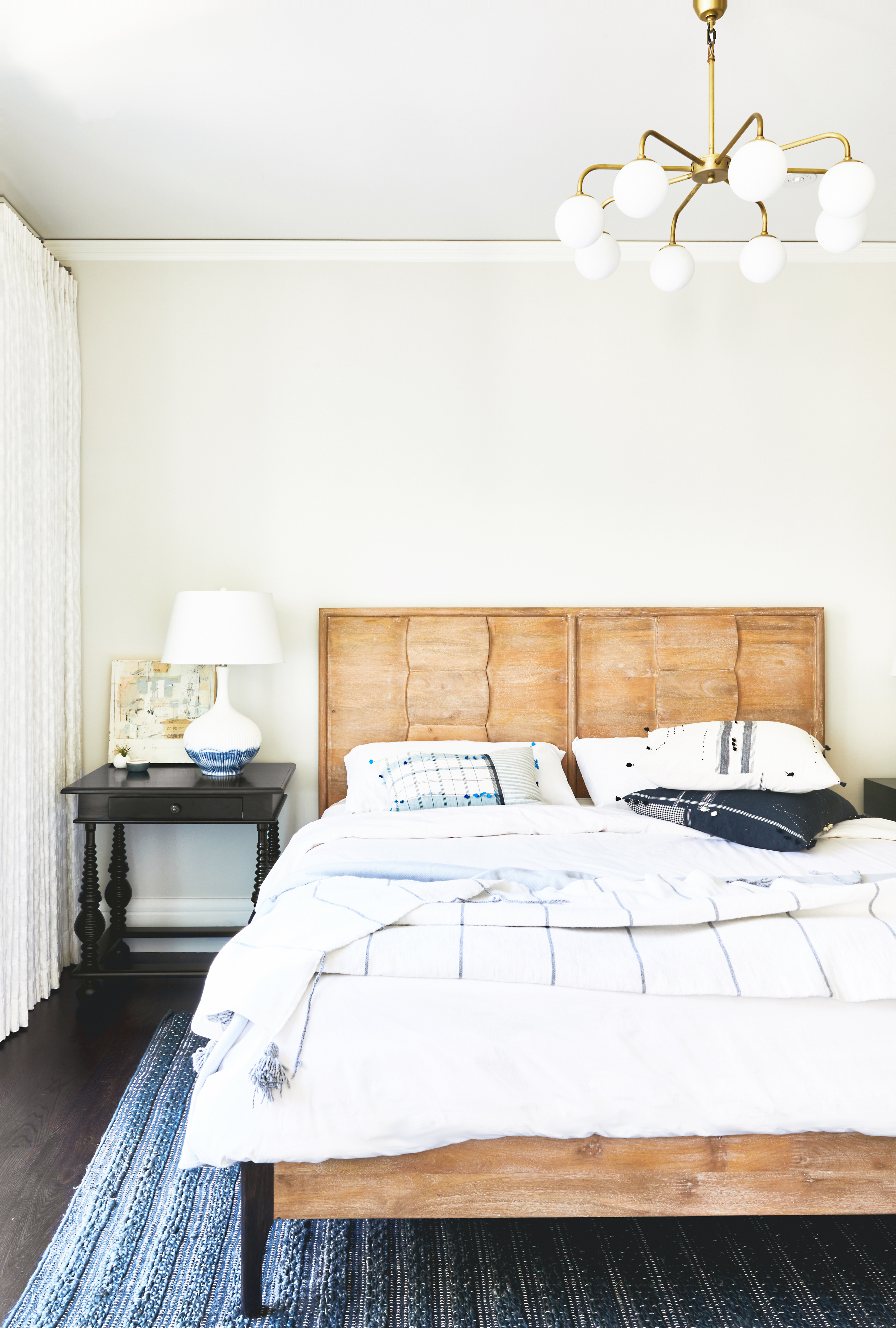 Jeff calls a few of those many details to attention when asked to describe how this project fits into his body of work. "This kitchen looks a lot like what we do, but a newer and unique version of [it]. I love stone counters, and the edge detailing on the waterfall counter.  The stone really spoke to our clients and we are so happy that selected something that was, a familiar white marble, but different." As for the fireplace, Jeff says it's the true standout element that makes this home like no other: "I fear that the minerality and the detailing isn't something that you can see in this photo. It may look really cool, but it is so much more than that: It's a sculpture!"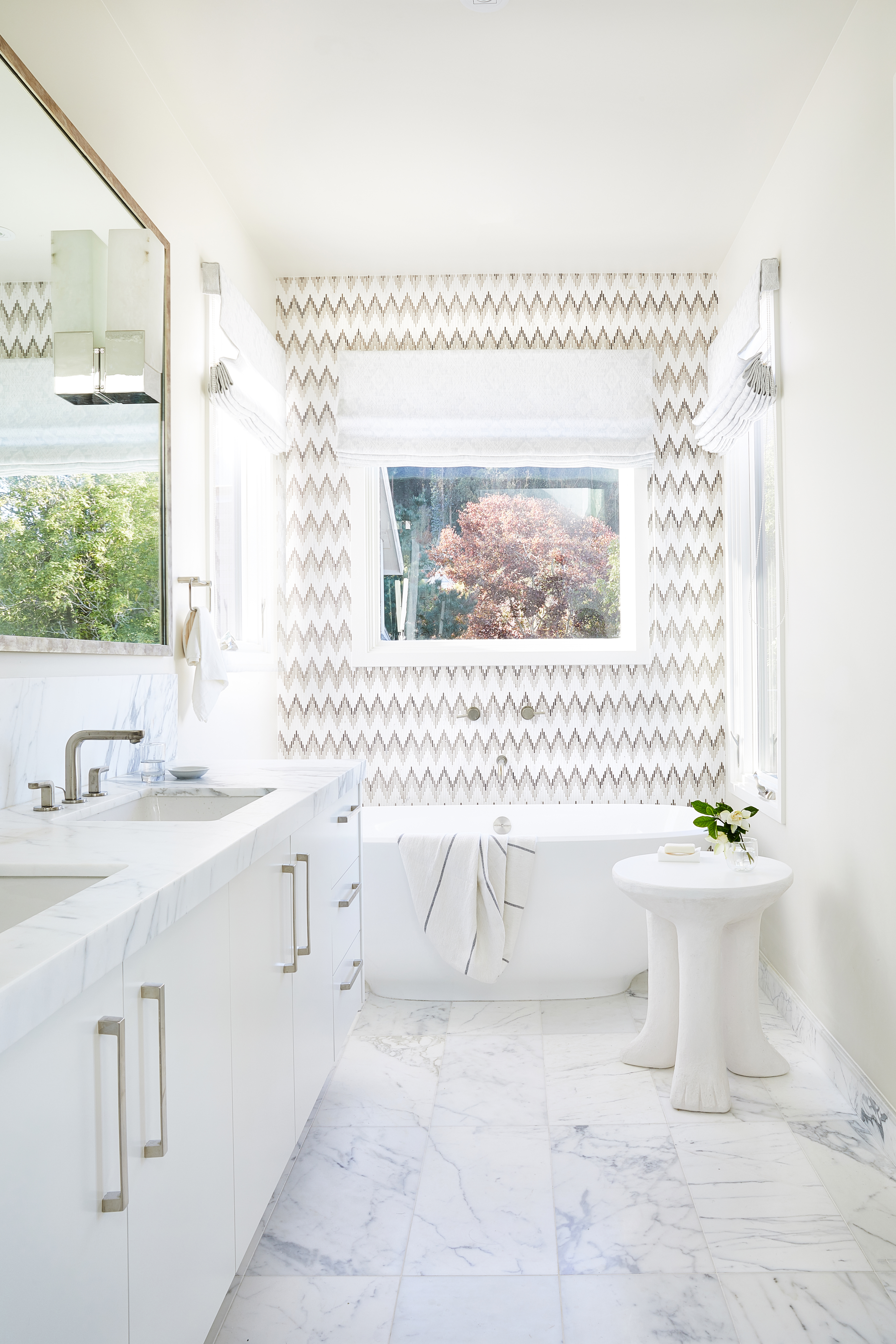 For me, the great success in this home—and indeed in all of Jeff's work—lies in the layering. Whether it's one-of-a-kind materials like veined stone or raw wood, or a flame print chair with a triangle patterned rug, Jeff fearlessly combines the unexpected to set a dynamic scene that looks as though its come together over years, rather than months; and that effortlessly collected look is the key to creating space that feels not like a showroom but like a living, breathing home. As Jeff puts it, "We always think that we have the pleasure of making already-amazing lives that much better." Um, who's with me in thinking that a daily soak in that tub wouldn't just make life better, it would make life perfect!
Photos: Aubrie Pick.