Last week I shared with you guys some snaps and experiences from our honeymoon stay at the Hotel San Cristobal in Baja, Mexico. Now, as promised, I'm back with a Todos Santos travel guide full of tips for making the most of your visit to this idyllic part of the world! Not a week goes by that I don't get a request for ideas on where to eat, drink, and shop while in Todos Santos, so a while ago I put together a Google doc to make it easy to share my faves with the click of a link! But any travel guide is so much better when it's accompanied by big, juicy, photos, isn't it? So without further ado, here's what to hit (and what to miss) when you head to Todos Santos!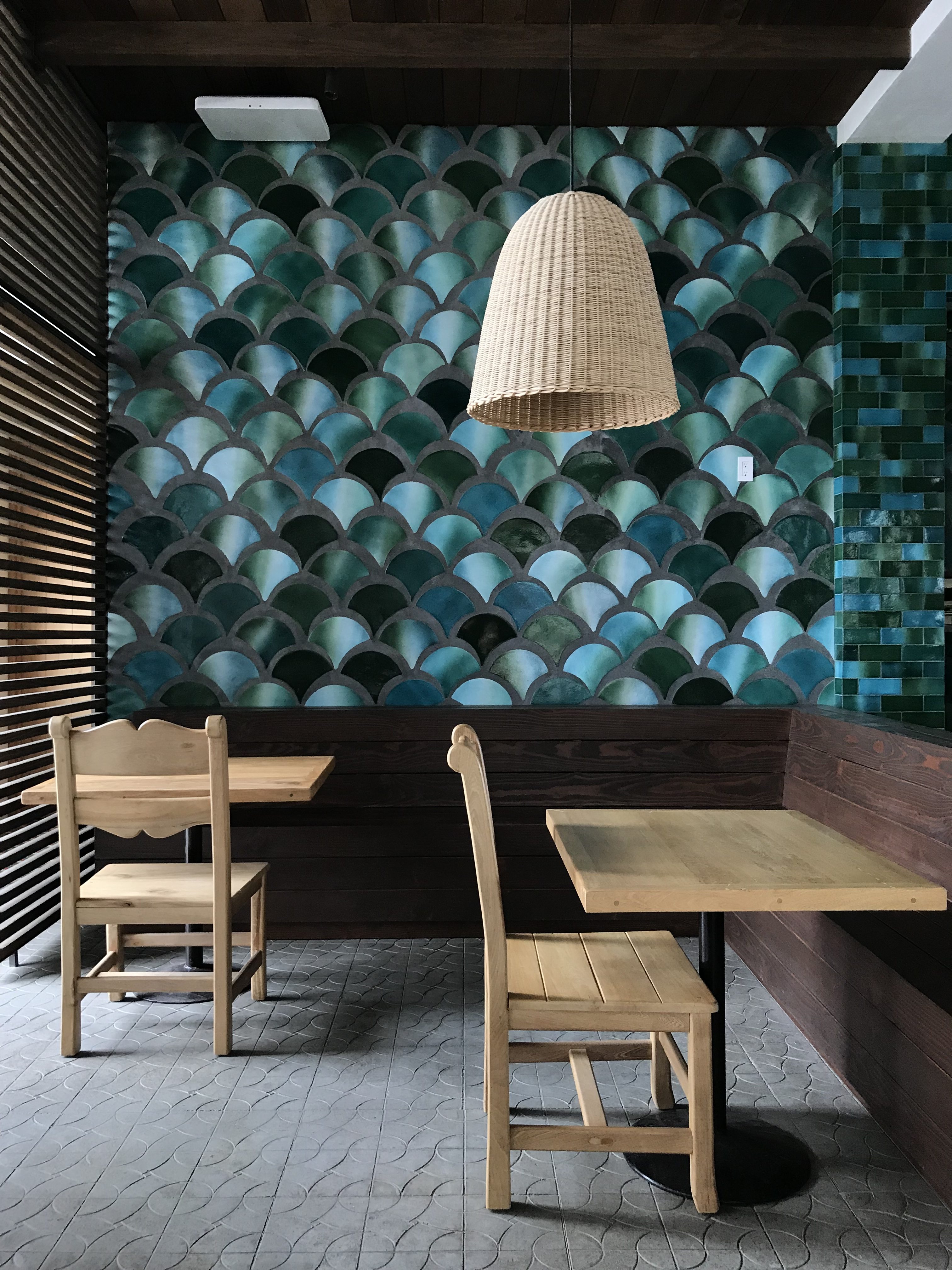 One thing we learned very quickly: Yelp reviews are not the most reliable resource for ensuring you get a good meal in Todos Santos. We tried a few restaurants that received four stars on Yelp only to find that they catered largely to tourists whose valued 'cheap and fast' over 'flavorful and authentic'. On the other hand, our top dining experiences came from asking locals where they like to eat. So don't be shy about chatting with hotel proprietors, shop owners, and anyone else you can communicate with about where to find the best food! Oh, and another thing to note is that each cafe and shop has its own unique days of the week that it might be closed, so check online or keep your eyes peeled for posted hours before getting your heart set on a particular spot.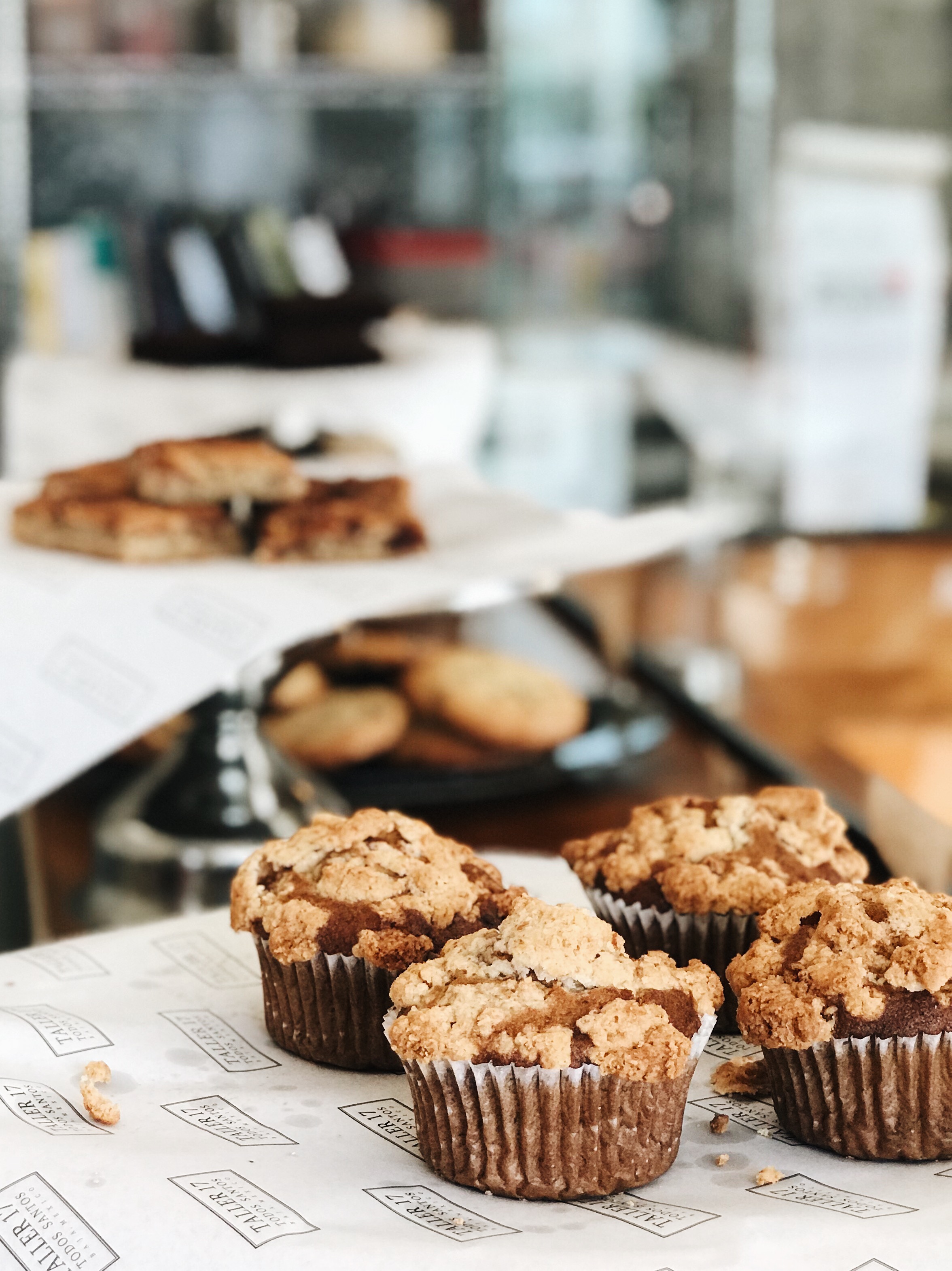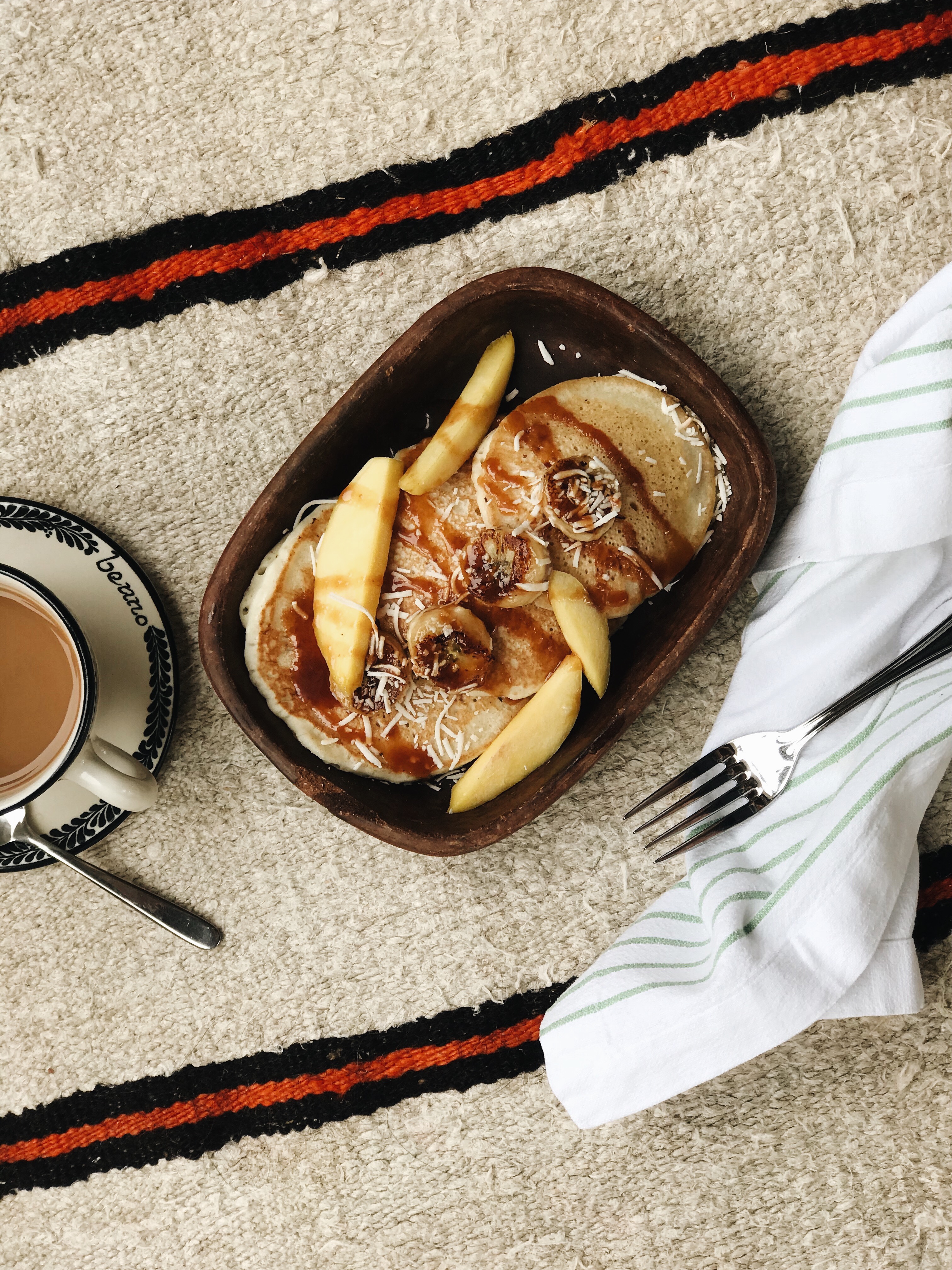 Best for Breakfast and Coffee: Without a doubt, the tastiest pastries and coffee in Todos Santos are to be found at Taller 17. If you're lucky, they'll just have pulled a batch of muffins or cinnamon buns from the oven and the whole cafe will smell of fresh rolls. For heartier fare, Cafelix does scrambles, omelettes, and a killer Americano (they're also fab for lunch). And whether you're staying at the Hotel San Cristobal or not, definitely don't leave Baja without trying the fruit and granola bowl at the hotel restaurant Benno.
Take a Pass: We had our first breakfast of the trip at Caffe Todos Santos, which receives 4.5 stars on Yelp. The best thing I can say about it is that it was edible. Baja Beans also gets tons of accolades online. It's passable, and perhaps some people find the garden atmosphere charming, but I found the coffee to be mediocre and the setting to be hot and dusty.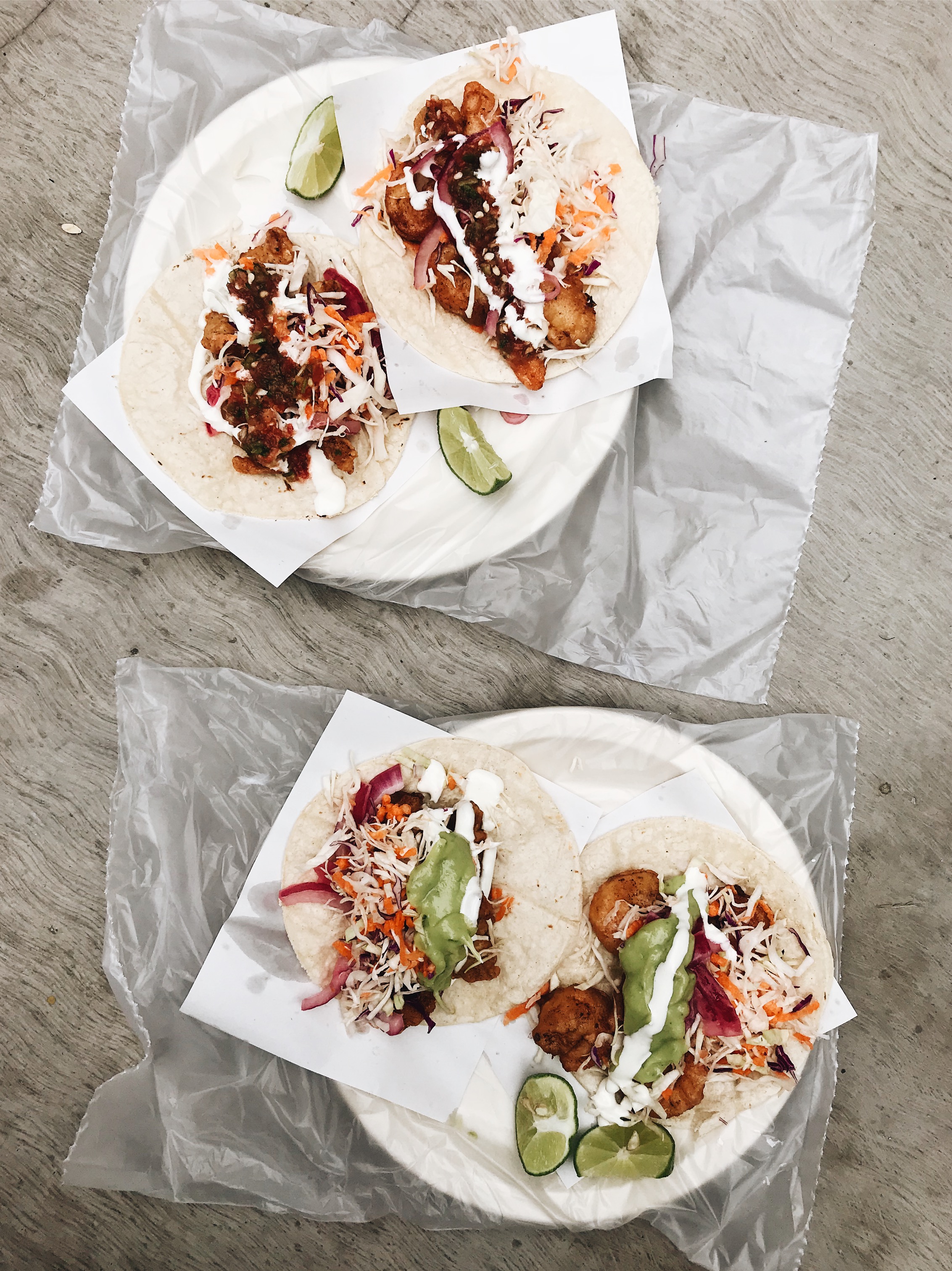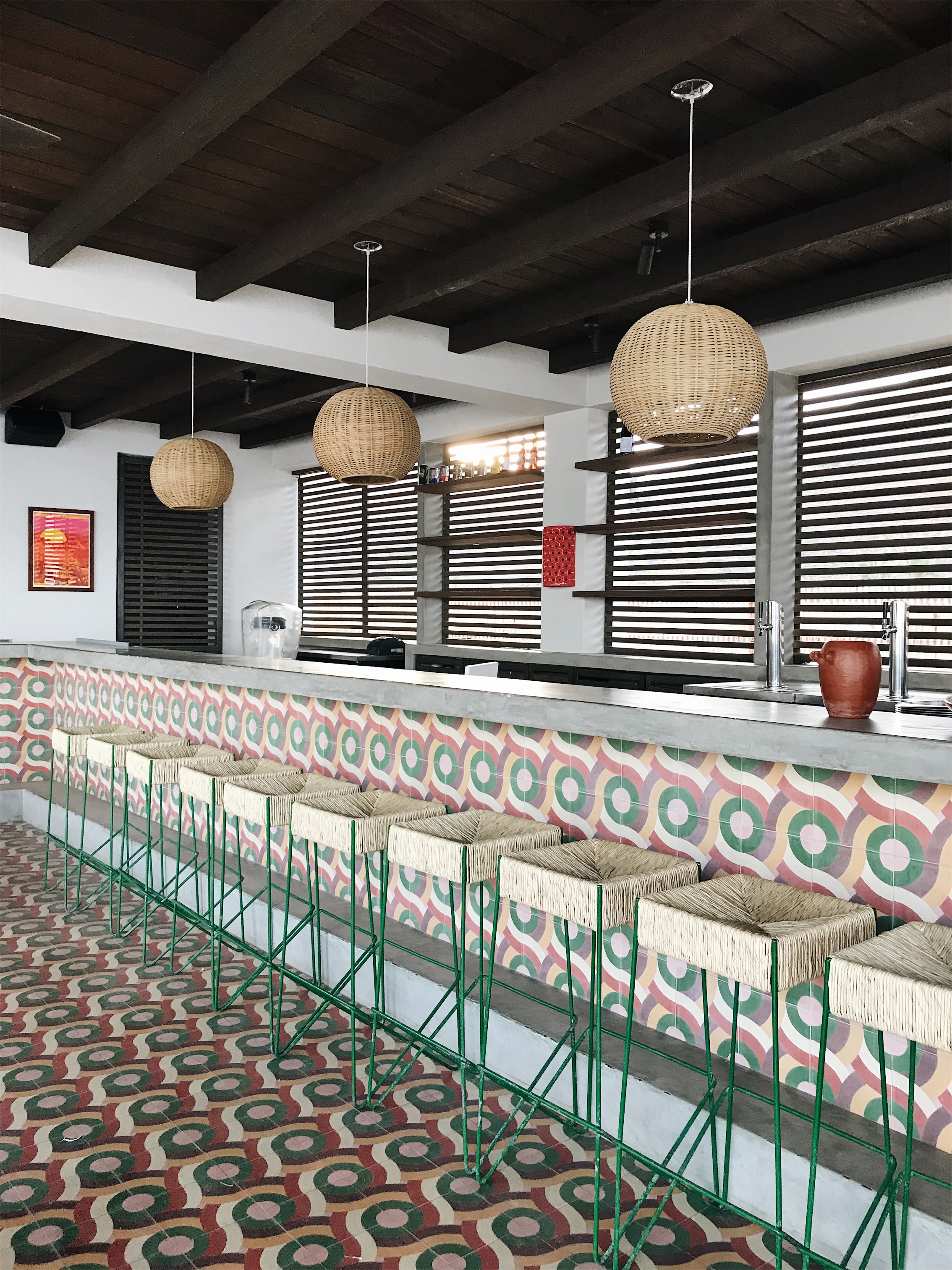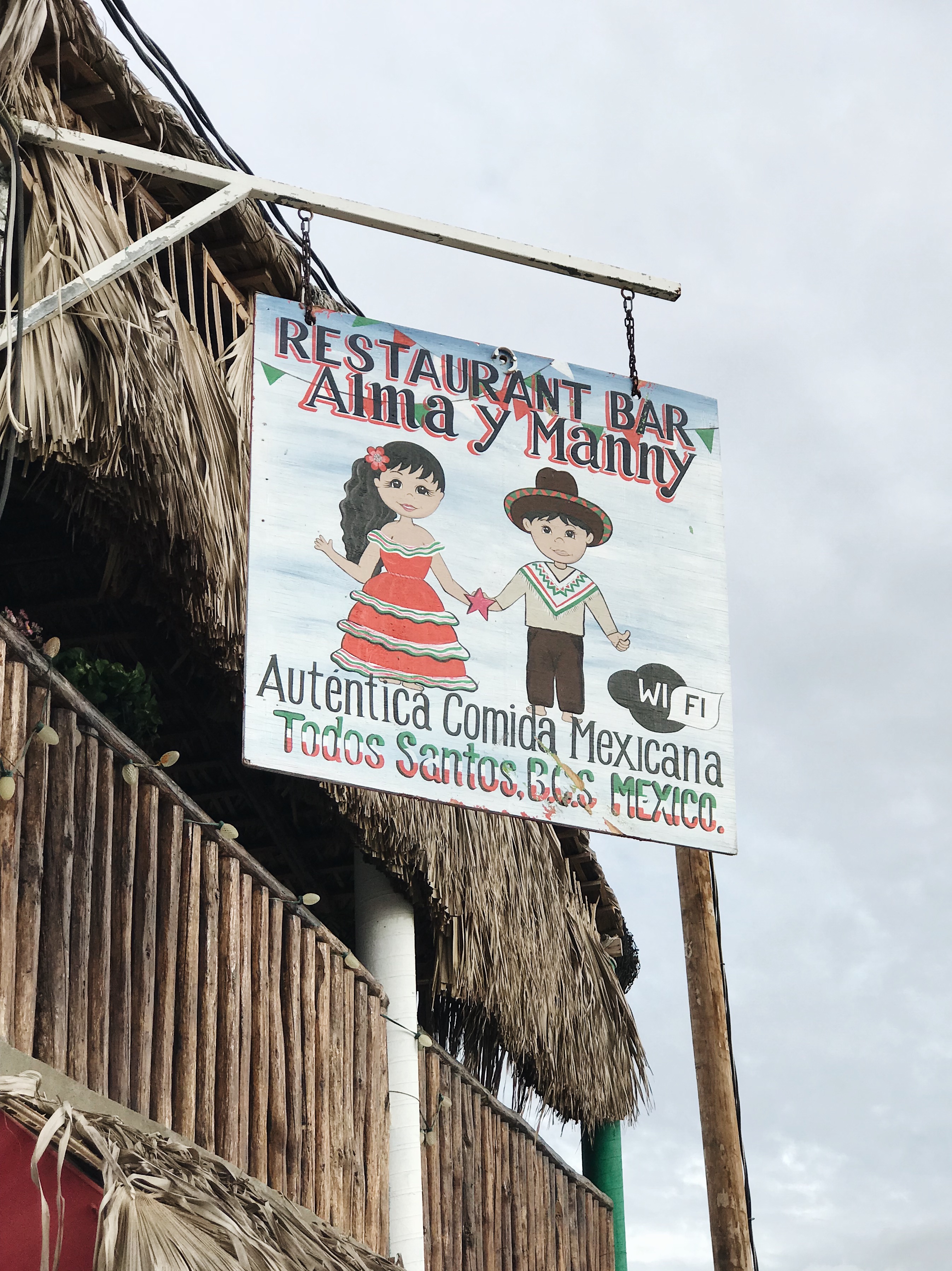 Best for Lunch, Drinks, and Dinner: Full disclosure, we ate most of our lunches poolside at the San Cristobal. Order ceviche and a huarache, which is a big flatbread loaded with mouthwatering toppings, then wash it all down with homemade ice cream sandwiches and a cocktail (the Baja Bird is my fave!). We also ate two incredible dinners at the in-hotel restaurant Benno. It's on the pricier side, but the cost is worth it to experience creative, elevated Mexican cuisine like you've never had before. Sample lots of small plates and be sure to save room for dessert!
If you're craving gooey enchiladas, crunchy tacos, and other Mexican soul food favorites, Alma y Many is the place to go. The Tortilla soup made me swoon with delight! For traditional Baja-style fish tacos, El Parguito is definitely deserving of its 'best in town' reputation. I'm not even a seafood eater, but I went ape for their crispy battered fish tacos with all the trimmings. Hierbabuena is a fantastic bet when you want a break from Mexican food. Their roast chicken + veggies platter really hit the spot when my stomach was in rebellion from all the cheese and corn chips I'd been eating, and you get eat your meal surrounded by the garden in which your food was grown!
Finally, Rancho Pescadero gets tons of online mentions. It lands somewhere between Benno and Hierbabuena on the price spectrum, and it's a solid bet for food (though I didn't leave feeling like I needed to rush back for a return visit). The setting is very romantic though, with fire pits throughout the restaurant, and the service was terrific.
Take a Pass: Mi Pueblito is a perfect example of the overrated tourist-y places I mentioned earlier. It's the top-rated Todos Santos restaurant on Yelp, but based on the service and the quality of the food, it wouldn't survive more than a month here in LA.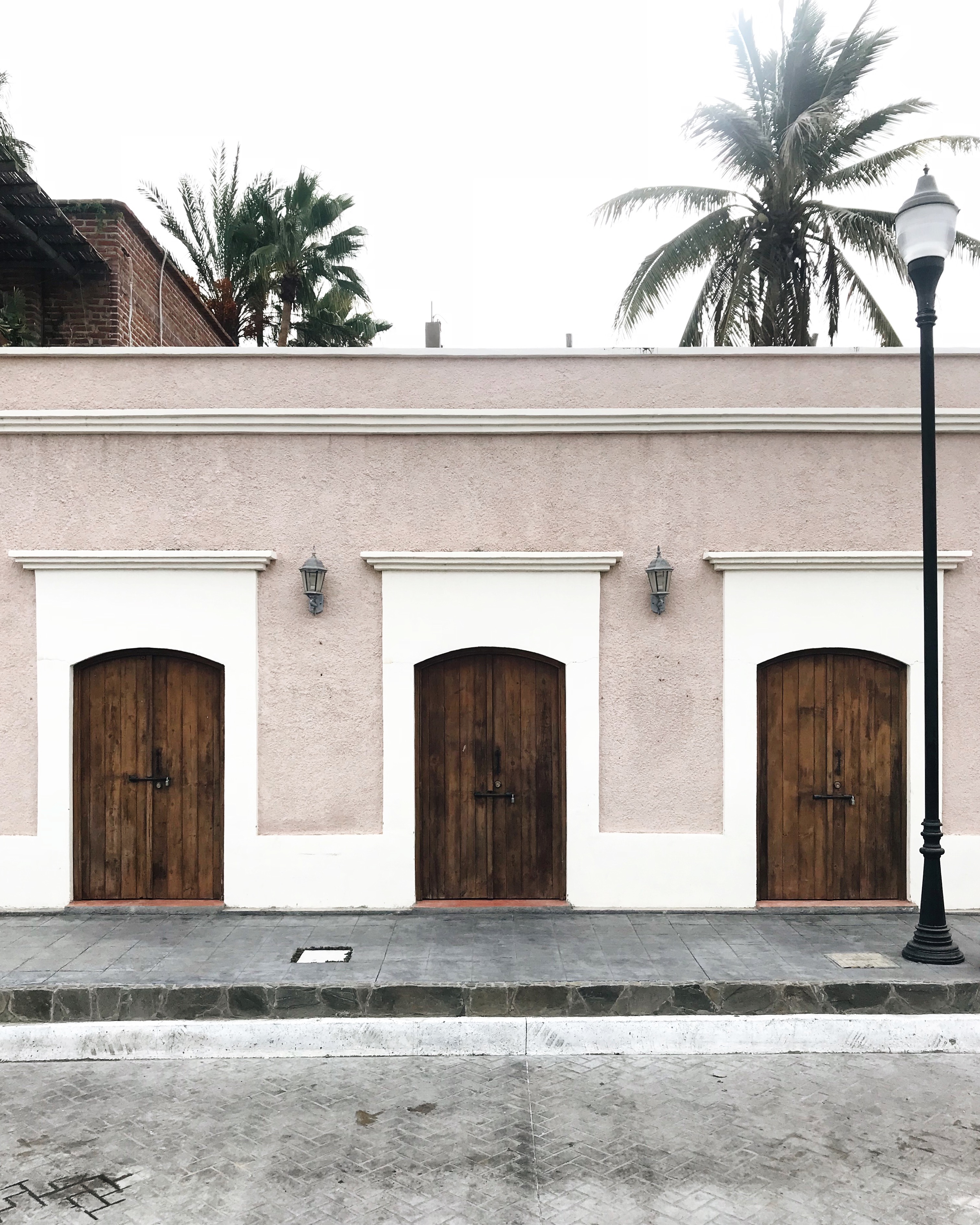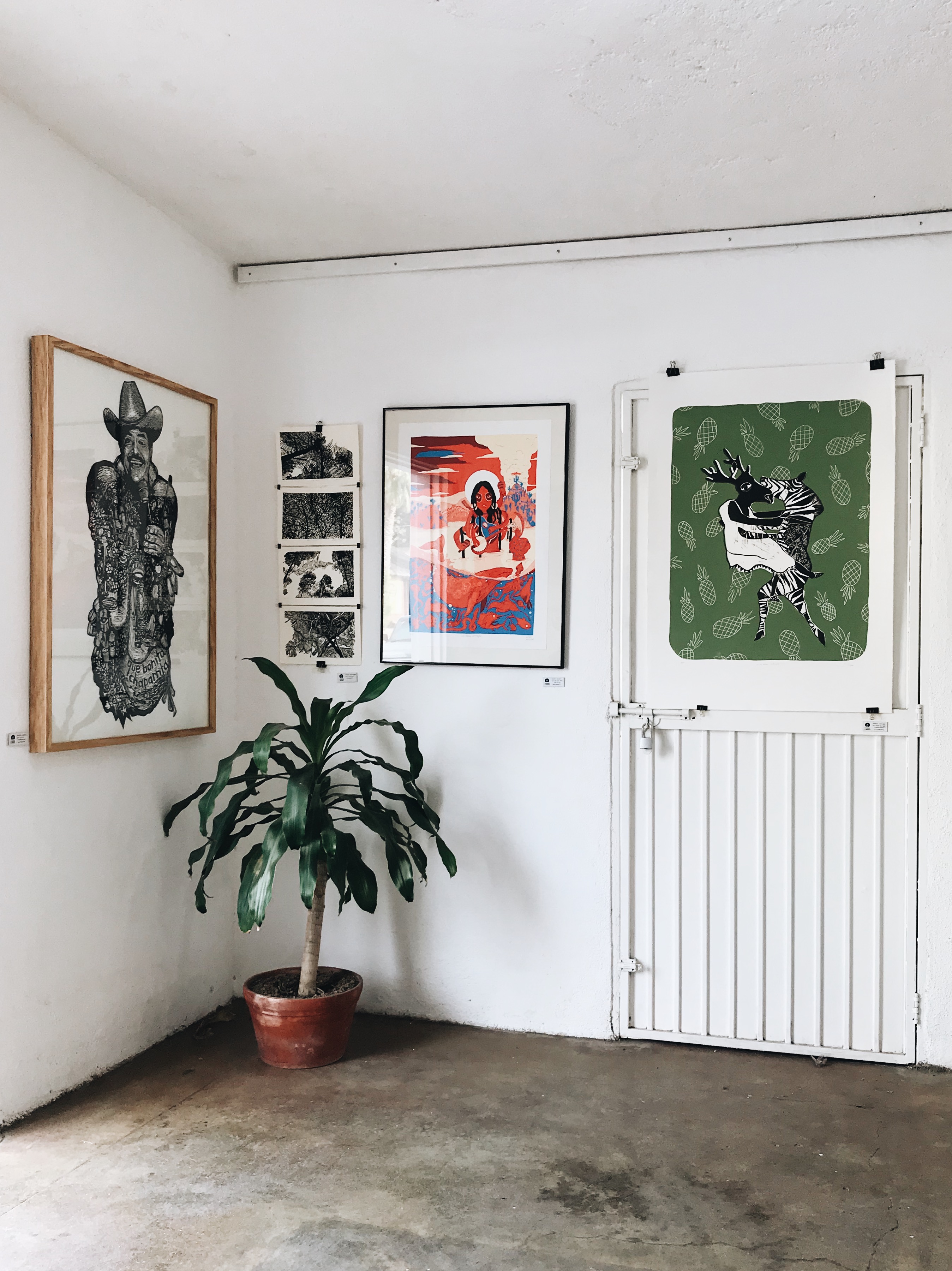 Best for Shopping + Exploring: Shopping definitely isn't the main reason to go to Todos Santos, but there are a few hidden gems to make it worth saving a bit of room in your luggage. (Also, I didn't spend a ton of time there with my shopping hat on, so there are likely others than what I mention here.) At the San Cristobal gift shop, stock up on palo santo incense as well as locally sourced skincare lines like Persea and Akt Therapy. Find breezy dresses, woven scarves, and beachy totes at Nomad Chic. Pick up edgy-chic lithographs and illustrations at La Sonrisa de la Muerte, then frame them when you get home as an artful reminder of your trip. If a sweet craving hits, grab an ice cream at La Paloma. It's not easy choosing from the zillions of flavor, so thankfully the kind staff will let you sample until you find just the right combo for your cone! 
When it's time to work off some of the guac and margaritas you've been indulging in, there's a few easy-to-moderate hikes overlooking the Hotel San Cristobal that are open to the public. The trail starts at the abandoned cannery just before the entrance to the hotel, and the view of the ocean at the top of the climb will be a memory that stays with you forever! Swimming with the whale sharks in nearby La Paz is a popular activity for tourists. We initially wanted to do this, but we backed out when we learned more details. It requires a long boat ride that takes you out to sea for several hours, it's somewhat expensive, and depending on the time of year you're there, the water can be very cold. I don't doubt that it's 100% worth it, but plan for it to take a full day and ask about water temperatures before you commit. For a half-day activity, look into surf or paddle board lessons at Cerritos Beach. La Sirena Eco Adventures is a great women-owned surf school. 
Take a Pass: Every online guide to Todos Santos raves about The Blanket Factory, a roadside store just south of town. I'm at a loss for why. It's the exact same kitschy blankets and textiles they sell at all the touristy shops in the central plaza. Don't waste your time.