This past Saturday was our first wedding anniversary! I can't believe how quickly the past year flew by. Our big day last April was absolutely perfect, thanks both to the glow of love that surrounded us and to the roster of unparalleled wedding industry talents who jumped aboard to create our magical ceremony and reception. Because our wedding received an 8-page feature in the winter print issue of Martha Stewart Weddings, I haven't posted any photos here; the magazine requests exclusivity leading up to and for three months after the issue's release date. But now that I'm at liberty to share, I thought I'd use our anniversary as the perfect opportunity to dive into a few favorite wedding details over the next couple weeks. And there's no better way to kick things off than with our Sharkpig wedding video. It's pretty epic if I do say so myself!
A wedding video is often one of the first things couples nix when deciding how to allocate precious budget, but for me it was up there with the photos on my list of priorities. The day itself was largely a blur, but photos and video are forever, and a video not only captures the details of the day but also the subtleties of motion that photos can't record. Every time I watch our Sharkpig wedding video I smile at the signature tilt of my mother's head when she laughs at something her new son-in-law had just said; my heart races in response to the kinetic energy of our guests on the dance floor; my eyes fill with tears as I see Ivan twirl me to 'This Will Be Our Year' by The Zombies.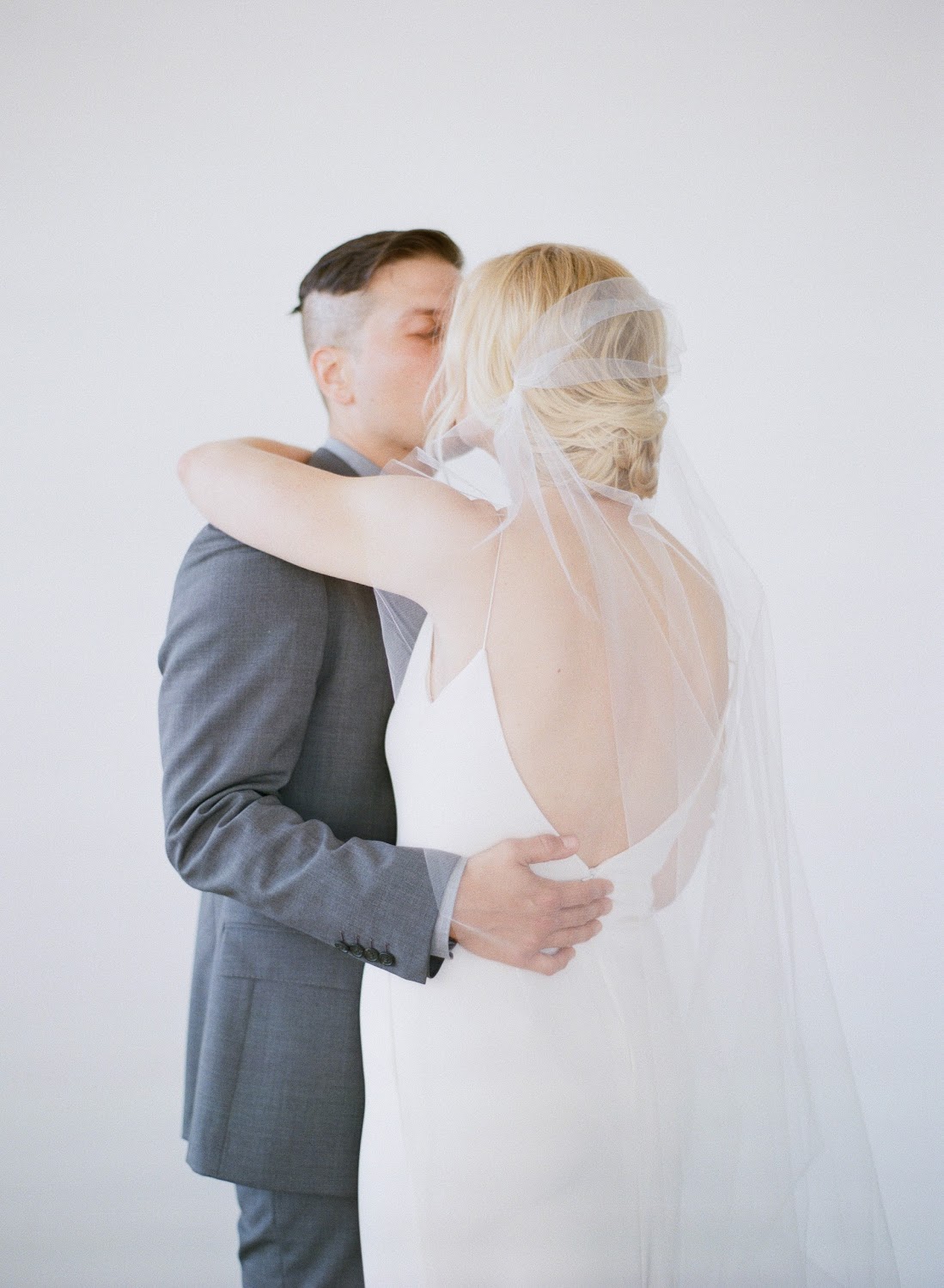 We were so incredibly lucky that Brian Morrow, the founder of Sharkpig and a longtime friend of mine, did the videography and editing himself (with vital camera support from our other friend and Sharkpig team member Robert Ingraham)! No one does wedding videos like Sharkpig—their artistry and emotional resonance is oft imitated yet never duplicated—and Ivan and I are beyond grateful to have this moving memento of our day. We watch it with joy today as the precious memories flood back with each viewing, and we'll watch it with sorrow in the future as friends and family members who were with us that day pass from our lives. And best of all, we'll show it to our children so they can see how their parents dropped it like it was hot when their knees were still in good working order! I hope you enjoy the video as much as we do, and I hope you'll stick around for all the deets on flowers, food, fashion, and more, coming soon!
Video: Sharkpig. Photos: Elizabeth Messina.