It feels funny still to be writing about transitional spring style in May, but this year's wonky weather patterns have left most of us still reaching for our jackets and coats! I'm never mad about an excuse to build my look around a key piece of outerwear, and this season's oversized trench coat trend is calling my name especially loudly. Whenever I've shopped for trench coats in the past, I've made the mistake of trying ones that are too traditional in their tailoring, and the result has been that I feel like a trussed-up country goose. But the loose, slouchy trenches on racks right now are perfect for that undone, borrowed-from-the-boys vibe—ideal for those of us who count John Cusack's 'Say Anything' character as a fashion icon. (Which, of course, I do!)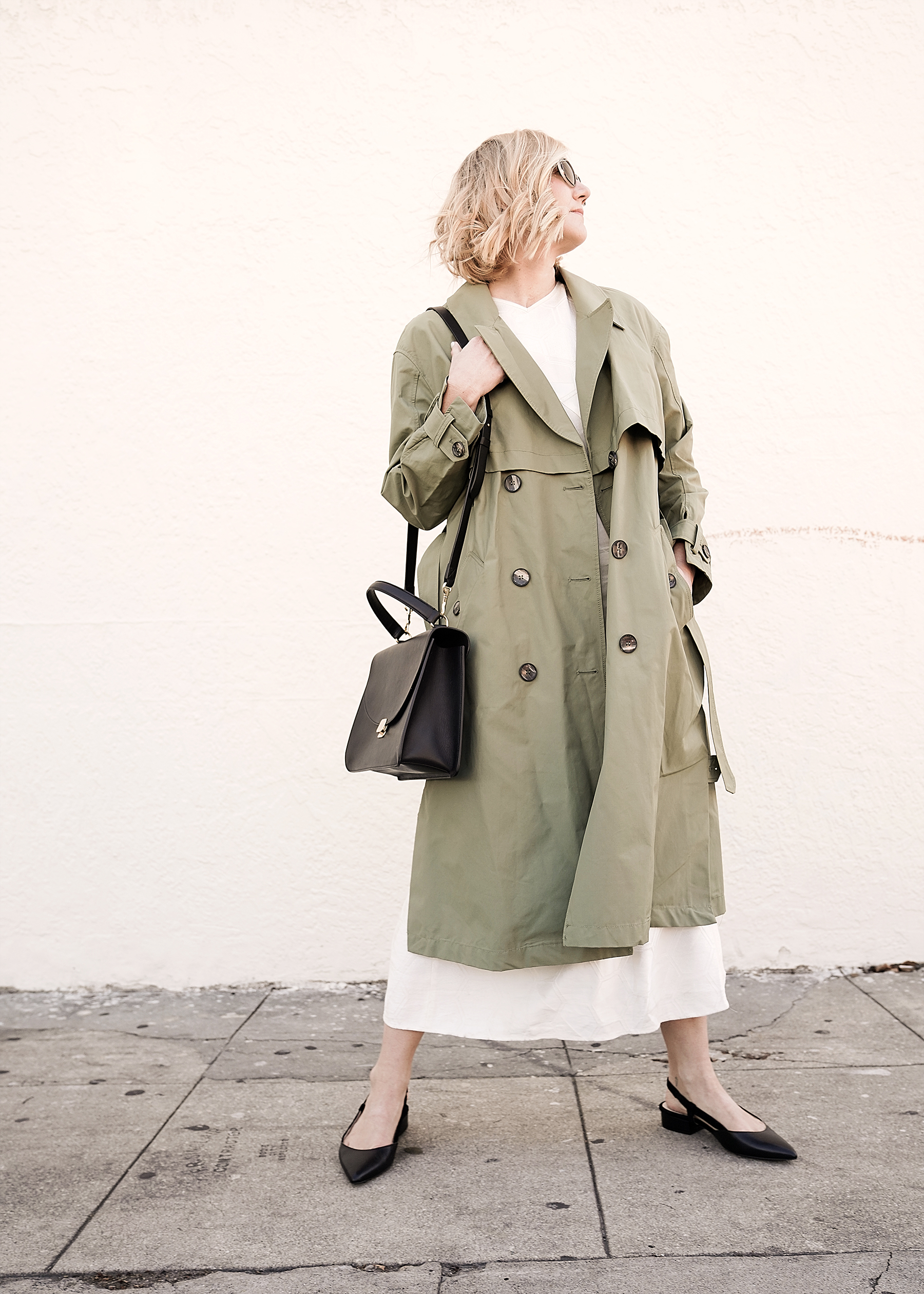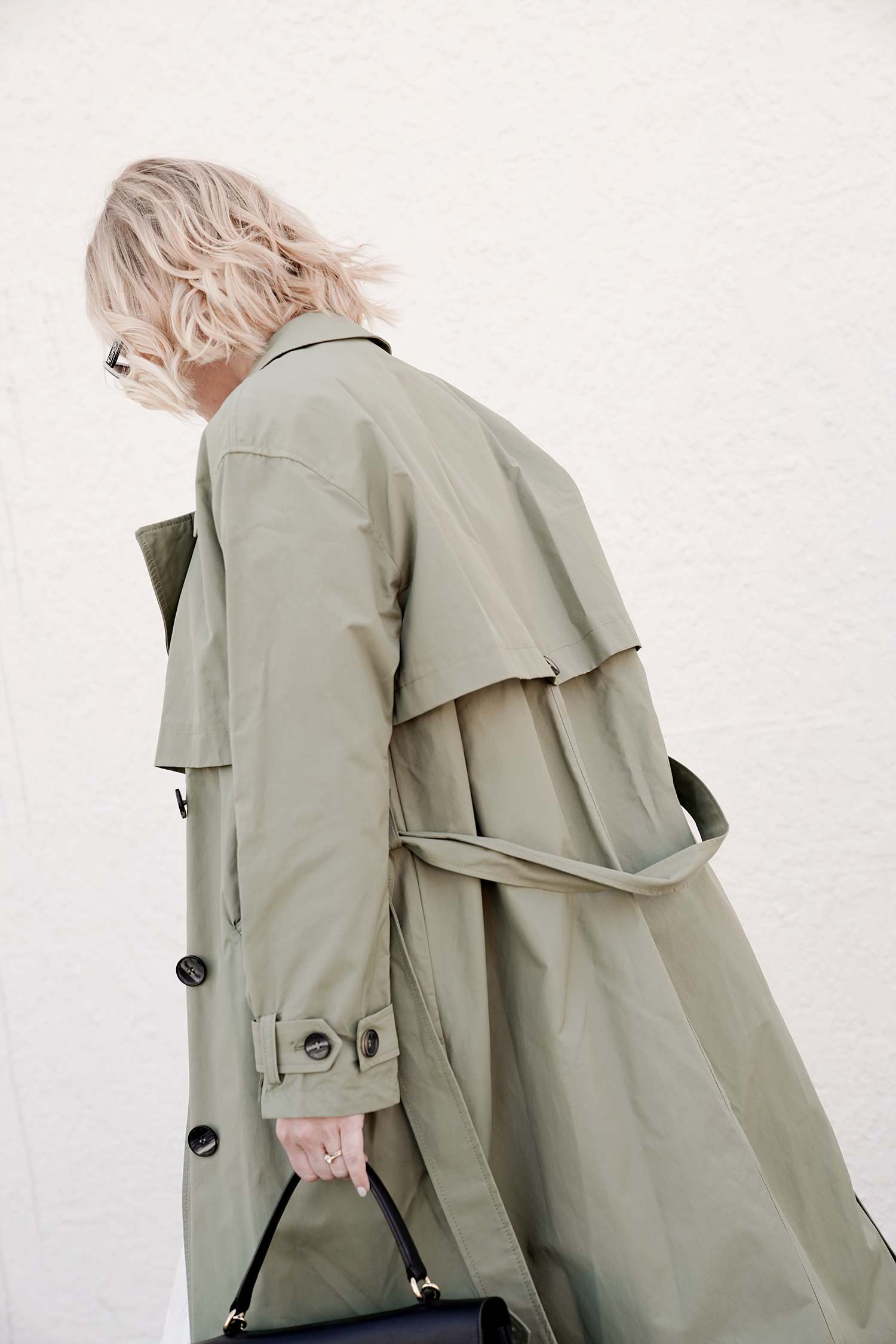 Of course, my day-to-day outfit with a coat like this is pretty straightforward: a wide-leg jean and a tucked-in sweater are easy, comfy options. But for this post I wanted to push myself out of my comfort zone and use an elevated, ladylike piece to counter the trench coat's casual tone. When I snagged this Isabel Marant dress on deep discount earlier this spring, I loved it but was skeptical as to how much use I'd get out of it; its silky white fabric and long column cut make it an obvious evening choice. But since teaming it up with this oversized trench and realizing how positively cool the two look together, the dress has become one of my daytime staples this spring. Sometimes all it takes is trying an unexpected combo to help you see your closet faves in a whole new light!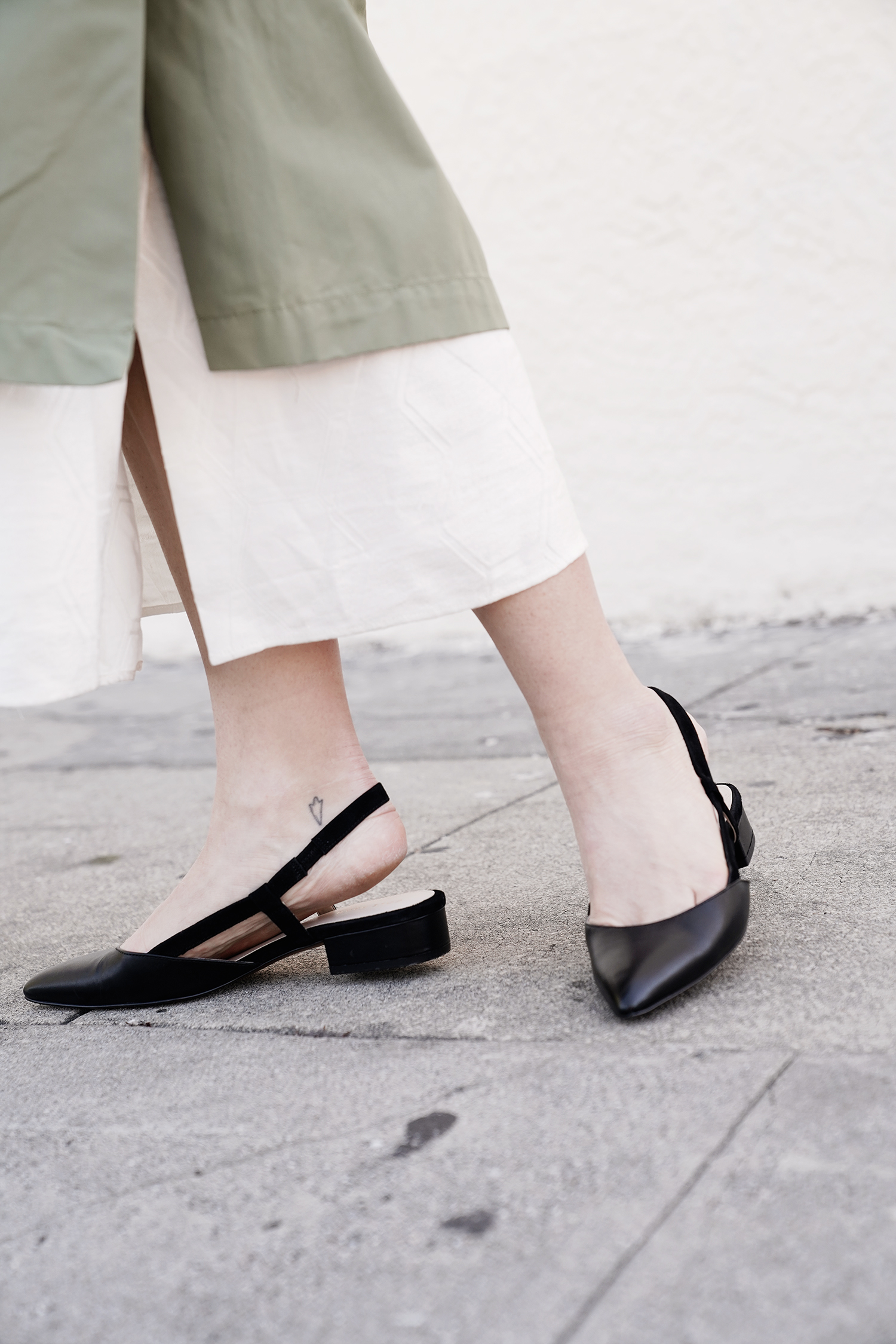 As for my accessories, I kept them simple, structured, and streamlined. A low-heeled slingback pump is an effortless 2018 update to your shoe wardrobe, especially with a delicately pointed toe. (These shoes also look fantastic with a slim, straight-leg jean!) I called my favorite top-handle bag into service to complete this look, and upon seeing the entire effect in photos I'm patting myself on the back for contrasting the lighter hues of the clothing with timeless black accents. The weather is welcome to stay on the cool side for a little longer, if it means I get to continue wearing outfits like this!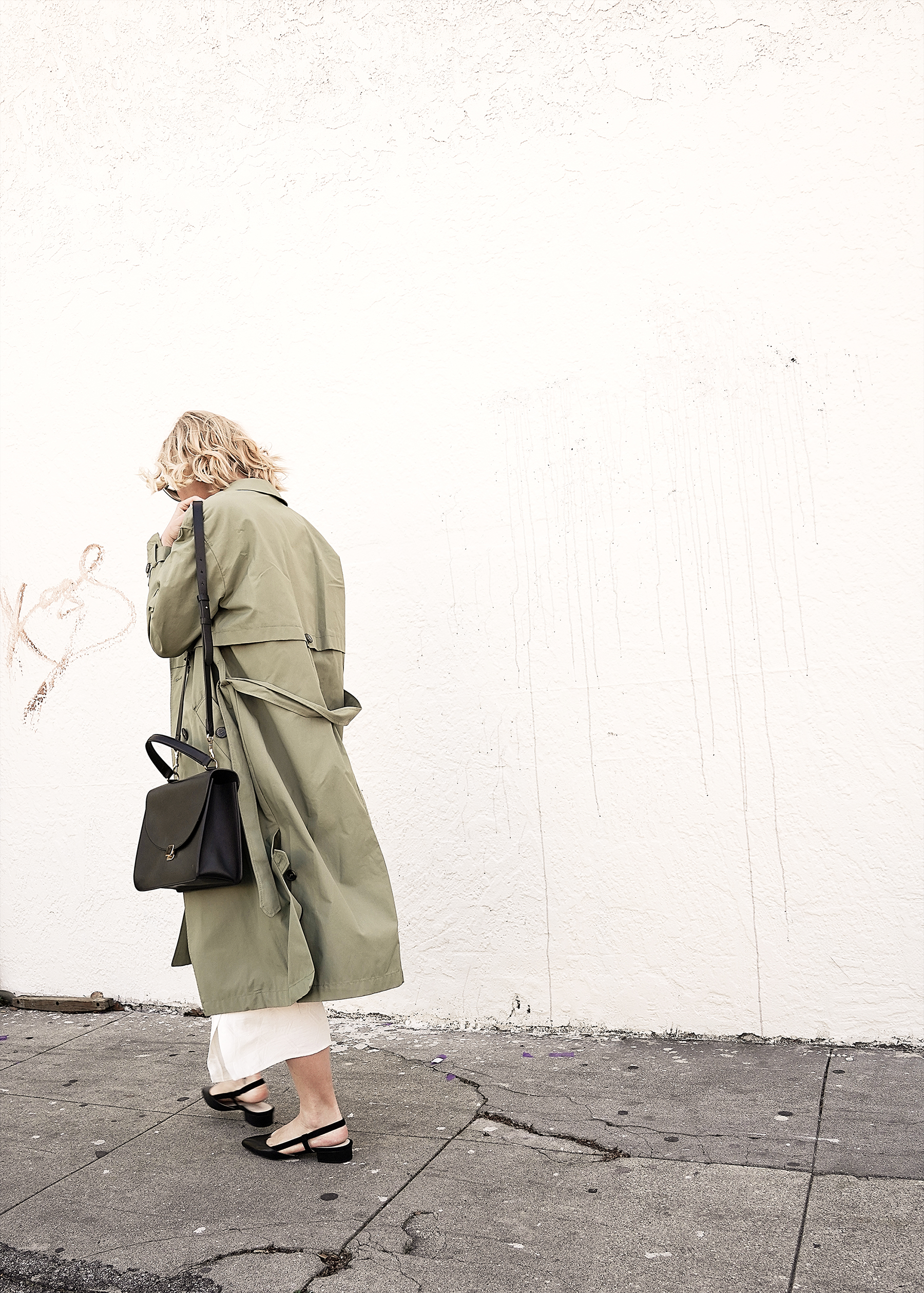 Shopping Guide: Here's the Double Breasted Trench Coat I'm wearing, and here's a slightly more tailored version, as well as the haute option! The dress I'm wearing is sold out, but here's lovely white midi dresses by Mango, Rachel Comey, and Free People. Black slingback shoes, and here's more slingback shoes in every color! Cuyana Black Leather Top Handle Bag. Photos: Eslee.