One of the fun things about being in a steady, stable relationship is that you're always learning new things about your partner. When I first met Ivan, he seemed like the most pragmatic guy on the planet, and most of the time, he totally is. But as I discovered when it came time for us to get engaged, he's also a total romantic! We'd been talking about getting a ring for a while, and I assumed we'd design it together, put it on at the jeweler's, and that would be that. After all, not only am I picky, I also really enjoy the design process and wanted a ring that was uniquely ours. But as it turned out, Ivan had his heart set on issuing a proposal. You know, the whole 'catch me by surprise and get down on one knee' thing. I laughed at first—the same guy who reloads the dishwasher if I haven't placed the bowls in properly suddenly wanted to sweep me off my feet?!—but when I saw how important it was to him, how could I say no? In the end, we did indeed design the ring together, but Ivan picked it up when it was ready and hid it until he the time came to pop the question.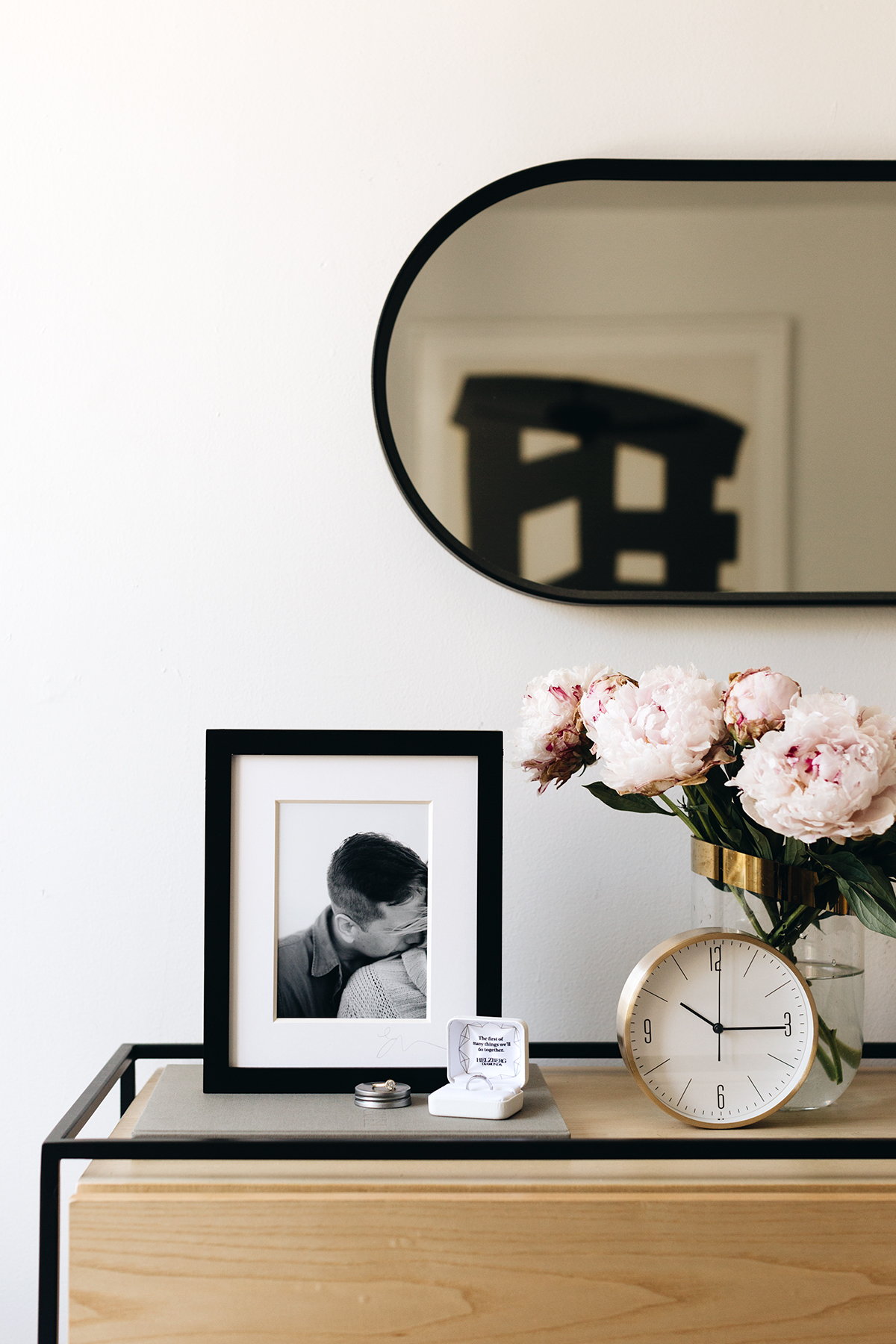 We then commenced a strange in-between period during which I knew he had the ring and was dying to see it, but had no idea when I'd receive it or what plan Ivan had concocted to "surprise" me. And as it turned out, I foiled his attempts repeatedly before he was able to pull it off! The first time, we were running errands and he decided to take the long way home, through our favorite neighborhood of old Craftsman houses. Just as he was about to stop the car and remove the ring from his pocket, I started to complain that we'd never have the kind of money it takes to buy a house in LA—and we ended up getting in a fight over our respective spending habits. Definitely not the right mood for a proposal! Then, a few days later, Ivan tucked the ring under a cushion on the side of the sofa where he always sits when we watch TV. But completely out of the blue, I thought it would be funny to steal his usual spot and I refused to move; I watched an entire night of Netflix not realizing that I was sitting inches from the ring. Ivan was in agony!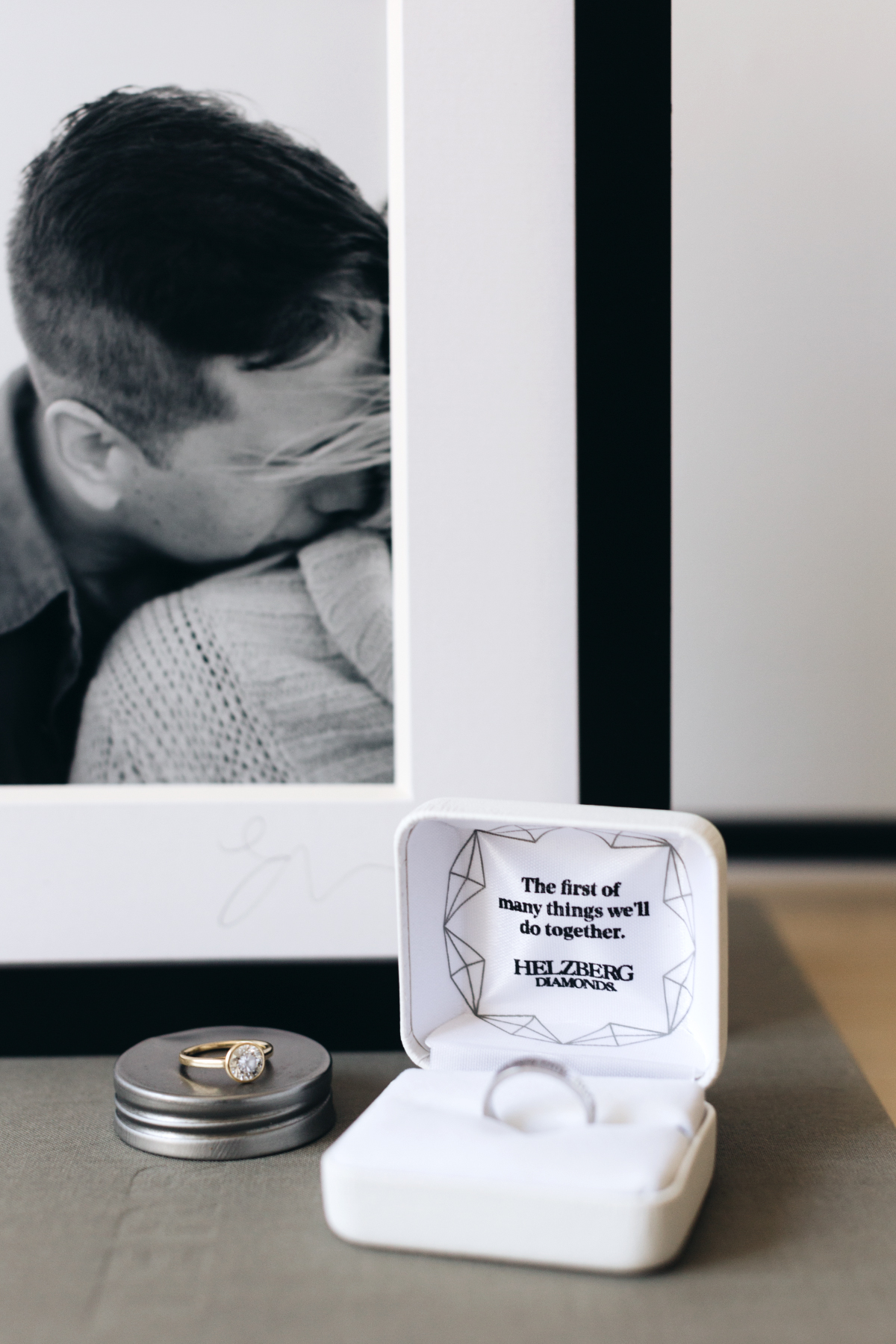 These types of little engagement hiccups like the ones we experienced are actually really common amongst couples today. More and more, people are choosing the ring together, just as they do everything in life. Yet at the same time, nearly three-quarters of men (73 percent) and two-thirds of women (63 percent) think marriage proposals should be a surprise.* In other words, we want the of transparent communication of today's relationships, yet we also crave the spontaneity of old-fashioned romance. So to address this dilemma, Helzberg Diamonds has released the "Will You?" Ring! Designed to ease some of the pressure for everyone around proposals, the ring comes in a traditional presentation box that opens to reveal the words, "The first of many things we'll do together." The band itself is inscribed to say, "This is a ring, not the ring." What's more, every "Will You?" Ring comes with a code to receive up to $400 off a future Helzberg engagement ring purchase!  It's a clever, touching solution to a problem that's increasingly common, one that enables everyone's desires to come true. Because when you're getting engaged, you deserve to have your (wedding) cake and eat it too!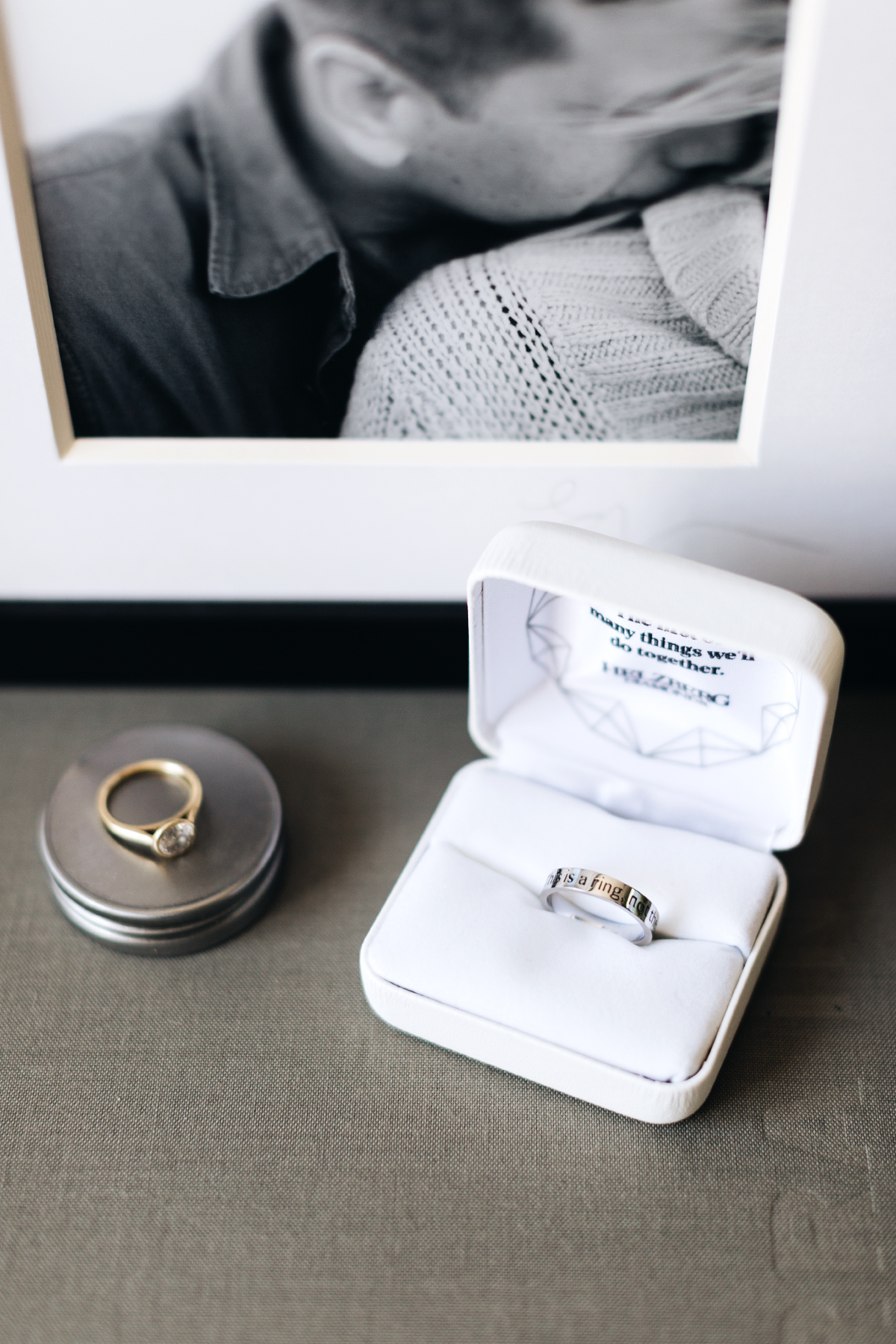 In the end, Ivan's proposal was definitely a big surprise to both of us! It was a Wednesday (funny, the details you remember about the important moments in life!) and Ivan was rushing out the door to a meeting. Fed up with his earlier failed efforts, he decided to pop the question right then and there. He got down on one knee, held out the ring, and breathlessly said, "Something learned from you is that in life, it doesn't matter what it looks like. All that matters is the intention behind it. So, will you marry me?" I burst into tears, so touched that he'd abandoned all his careful schemes in favor of simply opening his heart to me. It's a moment I'll never forget, just as any proposal—spontaneous or not—should be!
Disclosure: I partnered with Helzberg Diamonds to concept, style, shoot, edit, and share this post. All opinions are and always will be my own. Thank you for supporting the brands that enable me to bring you fresh content daily! *According to an Engagement Attitudes Survey conducted by Helzberg in May.