Tomorrow is the big day! Turkey and pie lovers everywhere are slipping into their stretchy pants and tucking their napkins into their shirts for the big feast! Every year, I have a debate with myself about whether to stick with my tried and true holiday side dishes or to mix it up with something new. The good news is, when it comes to the year's most indulgent feast, there's really no reason to choose between one or the other. So if you're still looking for a tasty addition to your Thanksgiving table, give one or both of these dishes a try. And if your menu's all set, then let it be known that either of these would be fab as a side or an appetizer at any holiday fete you host this year!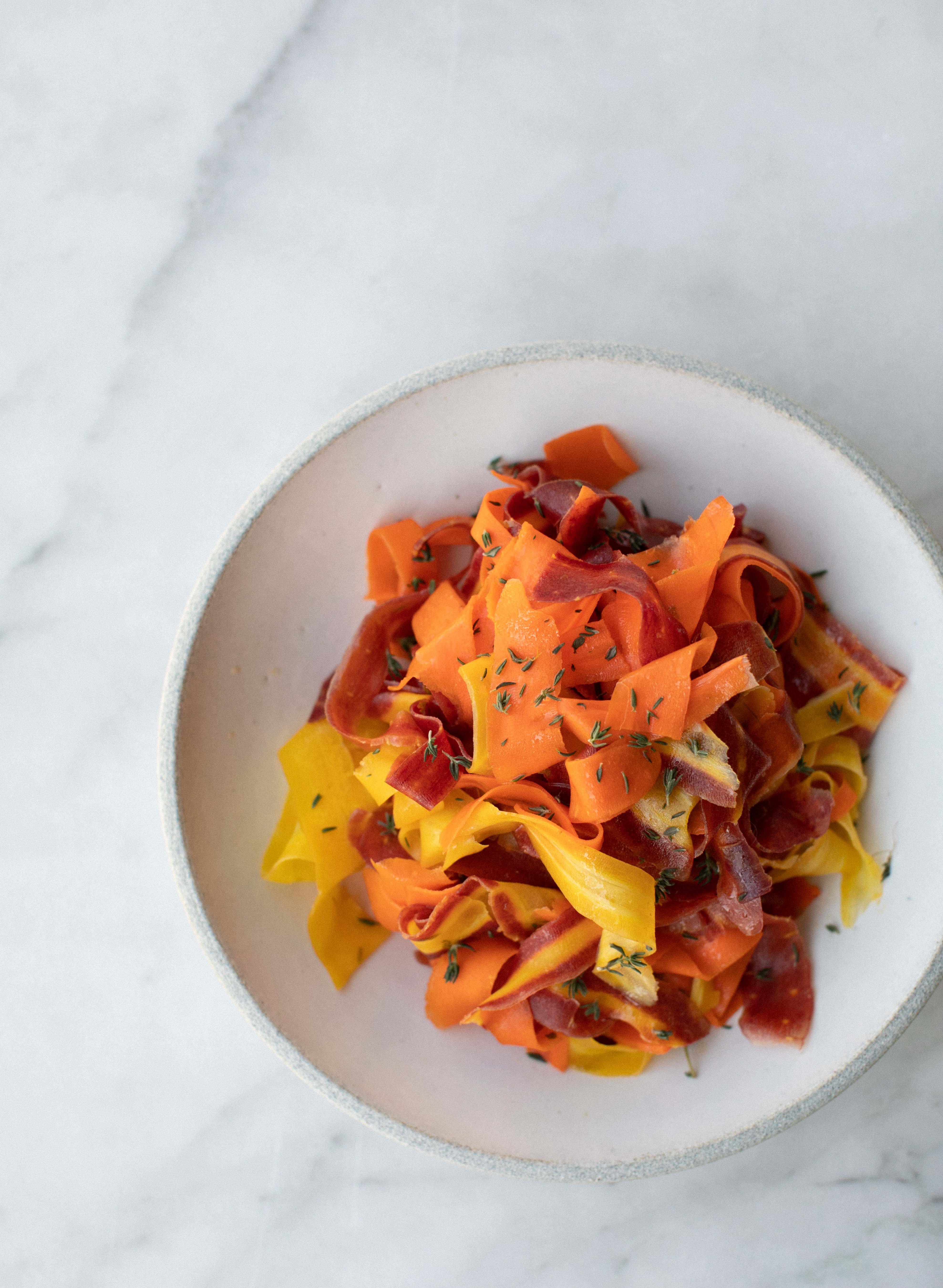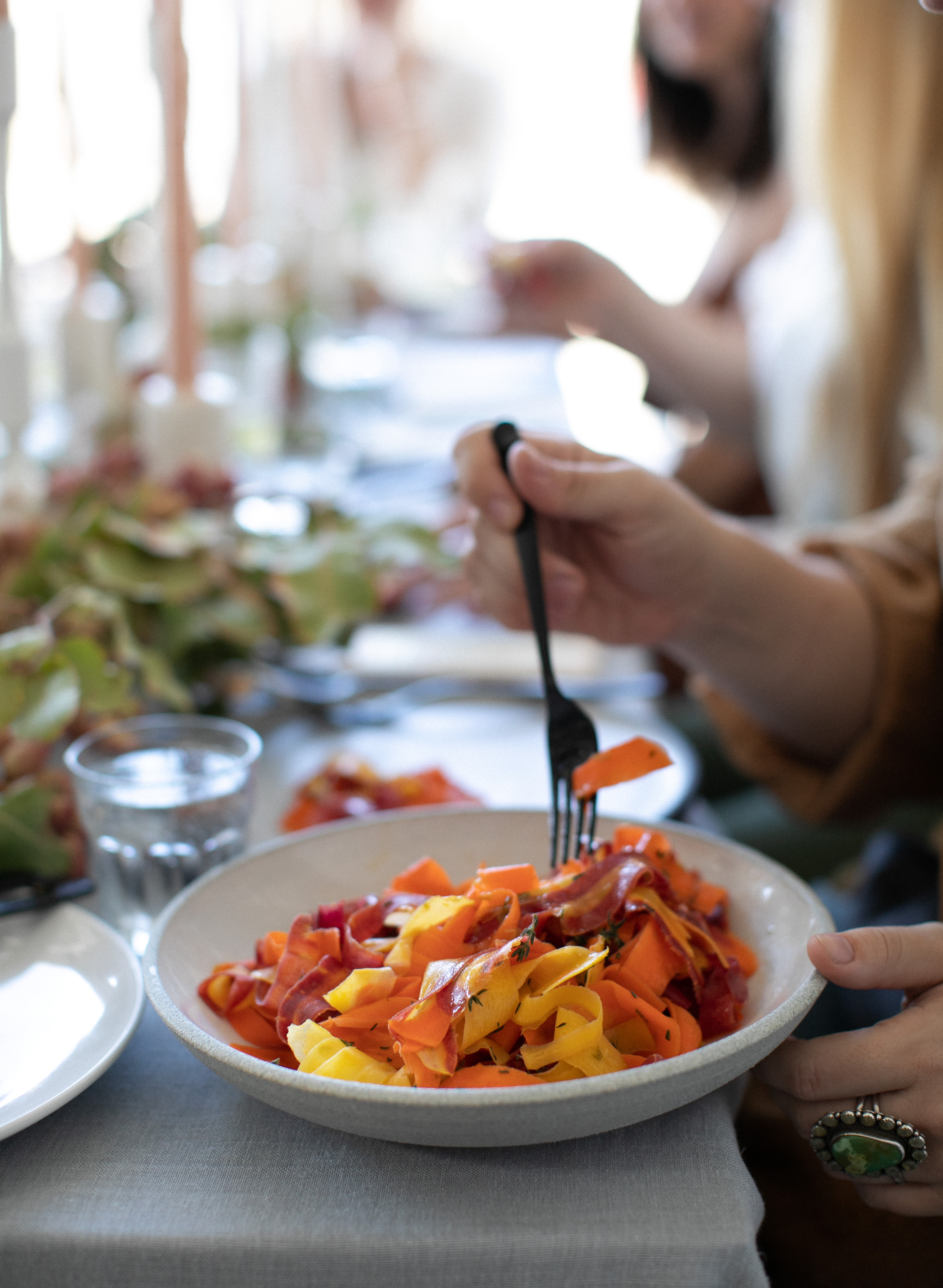 These two holiday recipes ideas were included amongst the handful of delicious dishes that Elizabeth Messina and I served at our recent Sunday Suppers sobremesa gathering (these are her gorgeous photos in this post!) The first is a pickled carrot salad that couldn't be easier to prepare, and that can even be prepped the night before! It's also an incredibly healthful option, making it a nice alternative to all the greasy, buttery veggie dishes that take up real estate at the holiday buffet. The flavors are bright and cheerful, and the mix of different colored carrots gives this dish a stunning presence. Finally, it's super crisp and fresh, making it a great complement to all the rich, ooey-gooey temptations you're likely to encounter this season.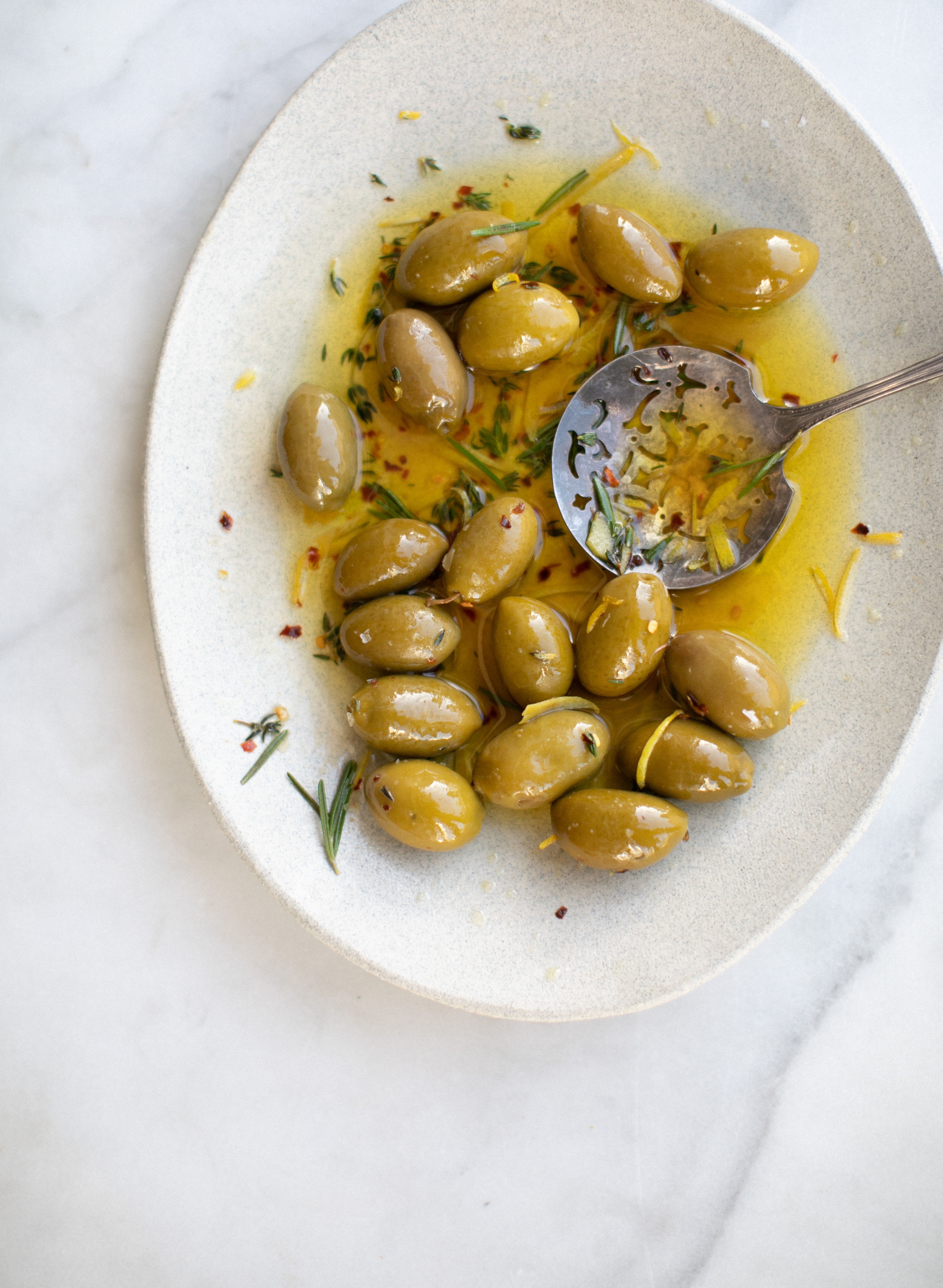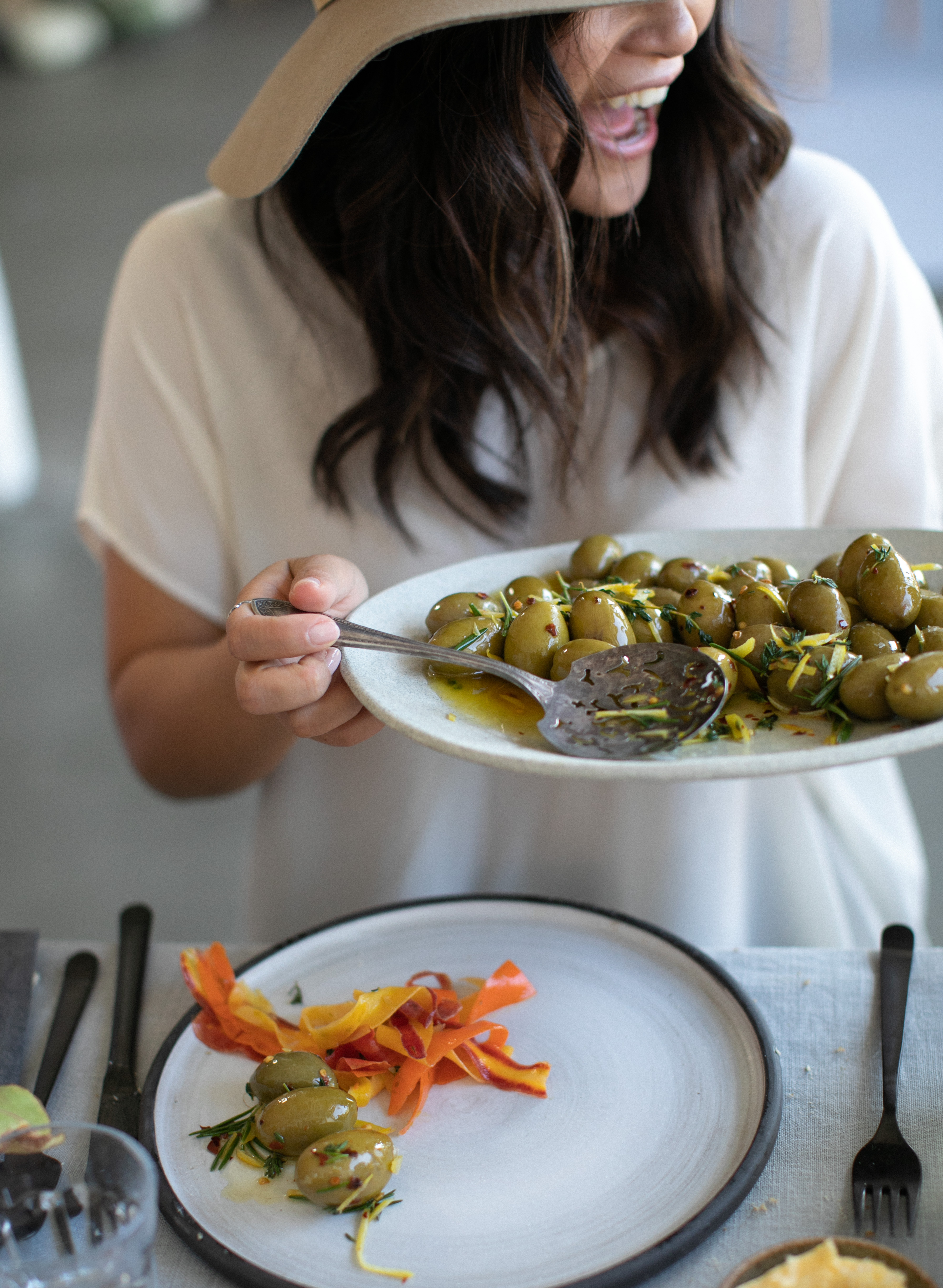 Next up, these braised olives were an unexpected hit at our sobremesa dinner, with everyone demanding the recipe once they tried their first bite! It never before occurred to me to do anything with olives aside from plonk them in a dish and serve them as-is, so I was genuinely surprised and delighted to discover that a quick and simple preparation yielded a tasty dish that's so much more than the sum of its parts! Woodsy herbs and sunny citrus come together with the nutty, meaty Castelvetranos to create an olive that eats like a meal. Plus these are served warm, and it's so nice to see olives breaking out of their typecast role as a room temperature appetizer. If you try either of these dishes, let me know what you think—I have a feeling you'll fall just as hard for them as I did!
Pickled Carrots
serves 12, recipe courtesy of Sunday Suppers
18 large carrots
Zest of 3 limes
Juice of 3 limes
1 1/2 teaspoons salt
1 1/2 teaspoons sugar
6 tablespoons olive oil
1-2 cups mint leaves
8-10 sprigs thyme
Flake salt for garnish
Prepare an ice bath in a large bowl. Peel carrots into long ribbons using a mandoline or vegetable peeler. Place ribbons into an ice bath for 30 minutes or until ribbons start to curl. Carrots can also sit in the ice bath overnight. An hour before serving, remove carrots from water and gently pat them dry. In large bowl, combine lime zest and juice, sugar, salt, and olive oil. Toss carrots in dressing and marinate for up to one hour. Sprinkle with herbs before serving, adding flake salt to taste.
Braised Olives
serves a crowd, recipe courtesy of Sunday Suppers
1 1/8 cup olive oil, plus more for serving
6 cups Castelvetrano olives
Pinch of red pepper flaks
18 sprigs fresh thyme
12 sprigs fresh rosemary
6 lemons, peeled for zest and juiced
1 1/2 cups dry white wine
Heat olive oil in a medium saucepan over medium-high heat. Add the olives, pepper flakes, thyme, and rosemary. Peel ribbons of zest from the lemon, avoiding the bitter white pith, and add them to the pan. Squeeze the juice from half the lemon and strain it into the saucepan. Cook for 1 minute, until fragrant, then add the wine. Reduce the heat to low, cook covered for 10 minutes. Uncover and cook for 10 to 15 minutes, until the olives are soft and slightly wrinkled. Drizzle with olive oil and serve immediately.