Confession: I've basically been counting the days 'til Christmas since last April. Maybe it's because of the heavy year we've had politically in this country, or maybe it's just because I'm getting more nostalgic as I grow older, but whatever the reason, I'm feeling especially ready for the warmth and cheer that accompanies the holiday season. So as soon as the calendar page turned to November, I was listening to Tchaikovsky's Nutcracker Suite in the car. The moment the iconic red cups hit the scene at Starbucks, I rushed in for a peppermint latte. And when Signature by Levi Strauss & Co. asked me to share my favorite holiday tradition and how I'll be dressing as I celebrate it, I was all too happy to dive into some festive merrymaking ASAP!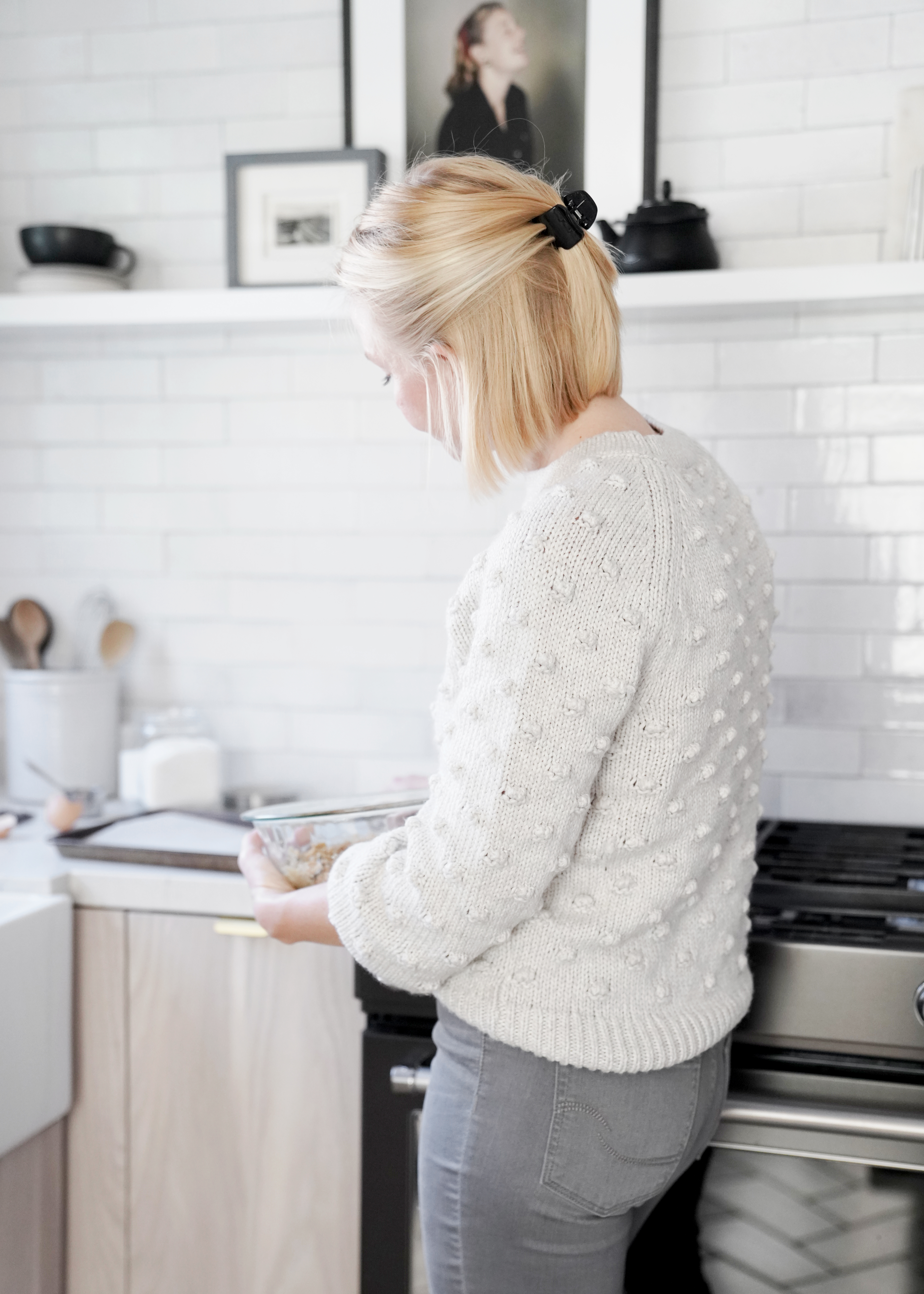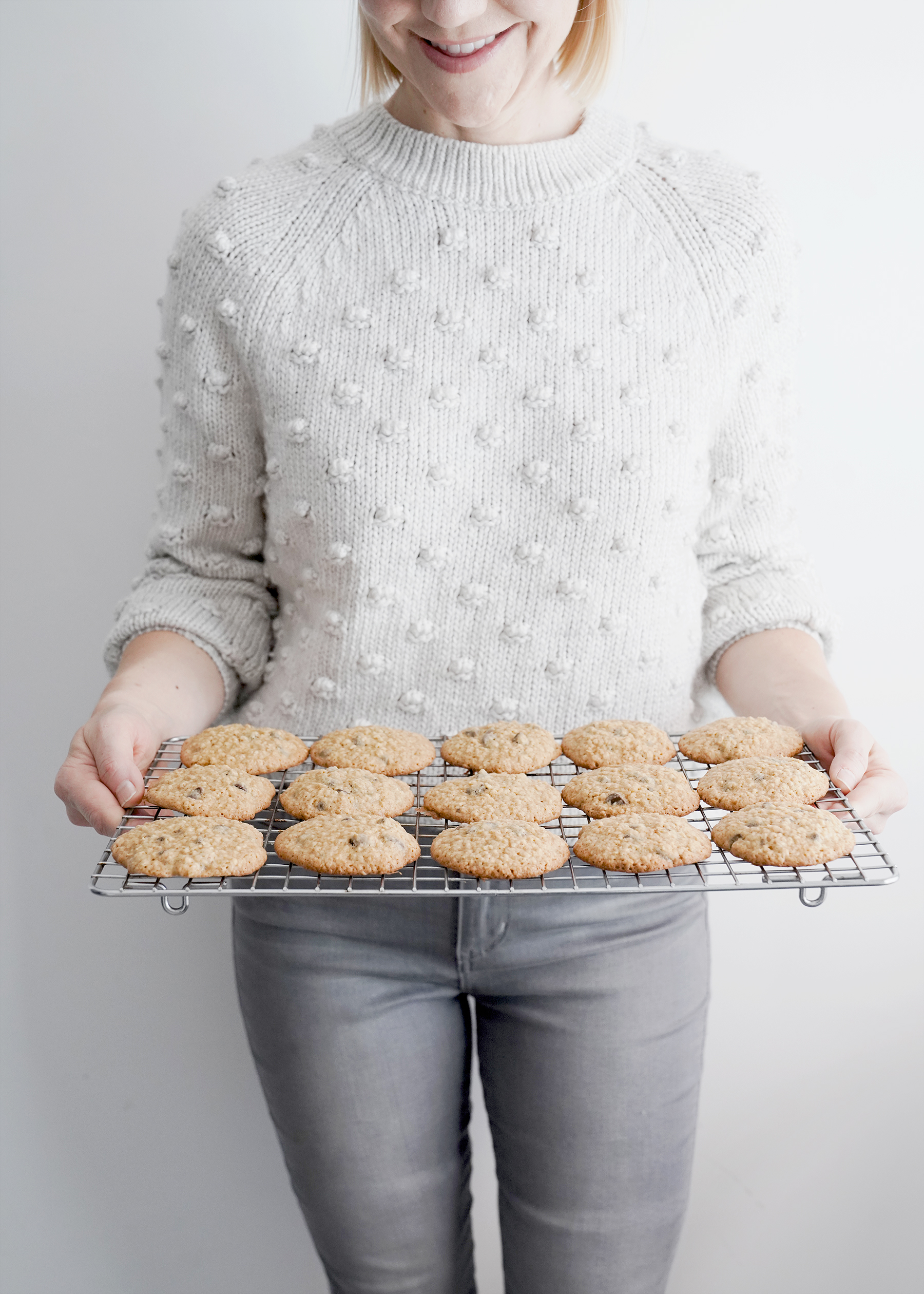 I can be pretty sentimental, so there's no shortage of must-do traditions on my annual holiday bucket list. Without a doubt, though, my favorite tradition of all is the big box of homemade cookies I bake and mail to my grandpa each year. It began when I was a toddler and lived in the same town as my grandparents. My grandmother and I would bake gingerbread men together, then my grandpa and I would eat one (or three!) with a cup of cinnamon tea after dinner that night. When I was five we moved to another state, but each holiday season as I was growing up I still decorated a batch of cookies and sent them his way to enjoy during the lead-up to Christmas. In college, I even baked cookies in my dorm kitchen so that he'd still receive his package from me! And in the three years since my grandmother passed away, the tradition has become even more dear to my grandpa and me, as our remaining ties to her memory and to each other are increasingly precious to both of us.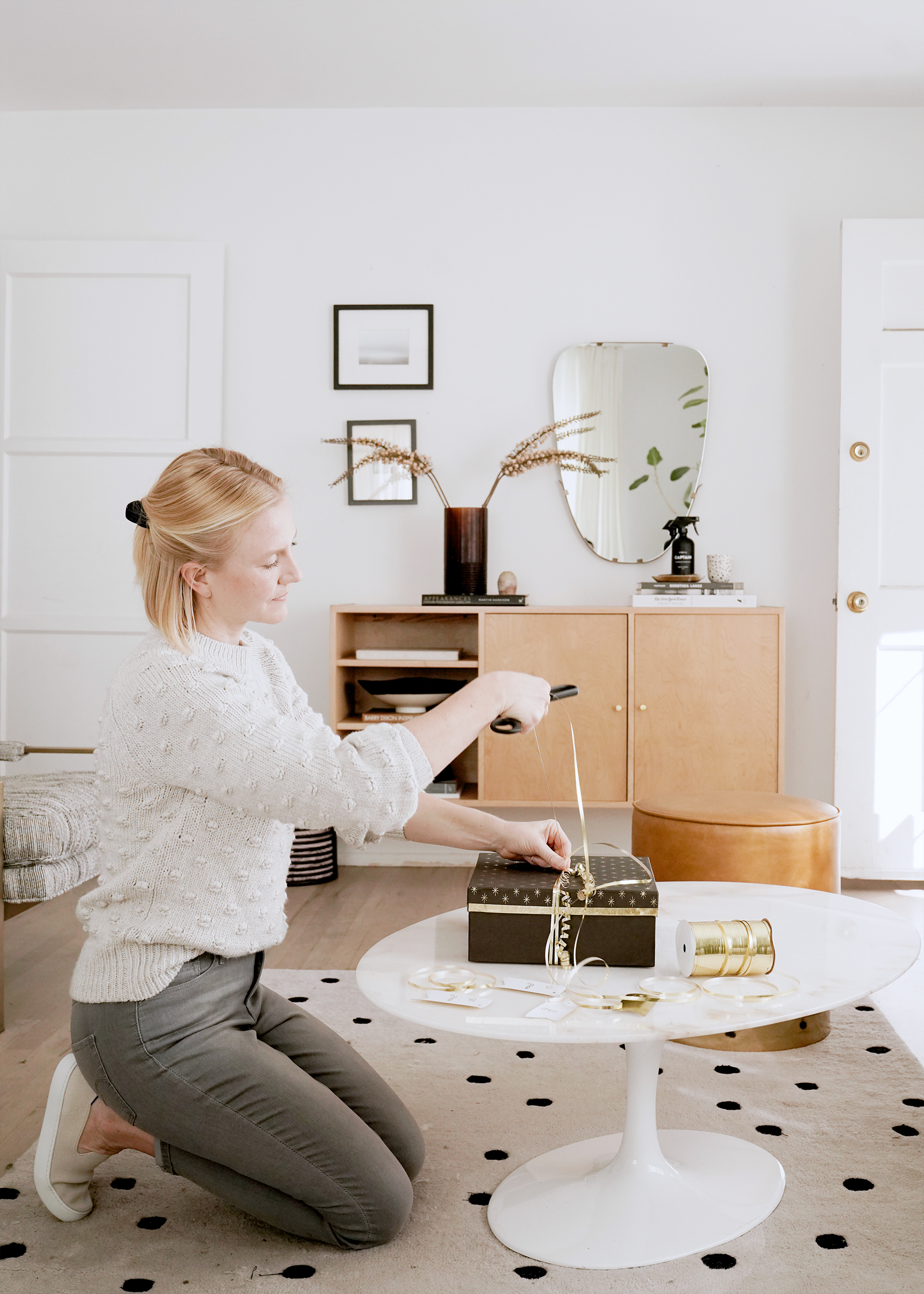 When I think about it, those ties to our loved ones are what make traditions so truly special—especially in years like this one, when so much instability and negativity has filled the airwaves. A favorite holiday tradition is more than just a cookie recipe or a gift-wrapped package, it's an experience that grounds us in feelings of warmth, connection, and joy. When I bake my grandpa a box of oatmeal chocolate chippers, I'm reliving my fond memories of being a child immersed in the magic of Christmas with my grandparents. And when my grandpa sits down to his tea and one of my homemade treats, for just an instant my grandma and I are there with him as he takes the first bite. Traditions are so much more than the activities they entail; they're an anchor point you can count on in, even in a world that's continually awash with change.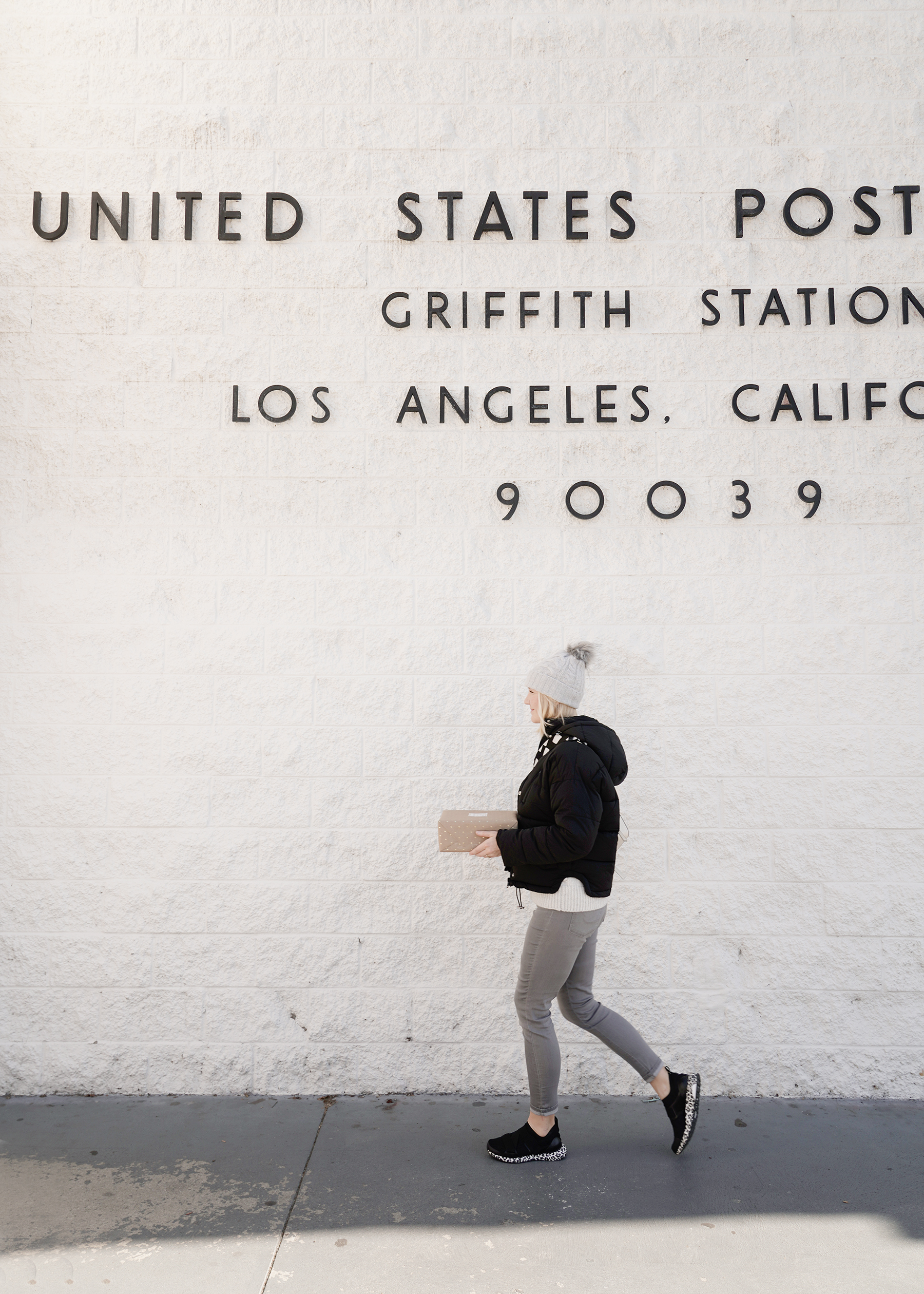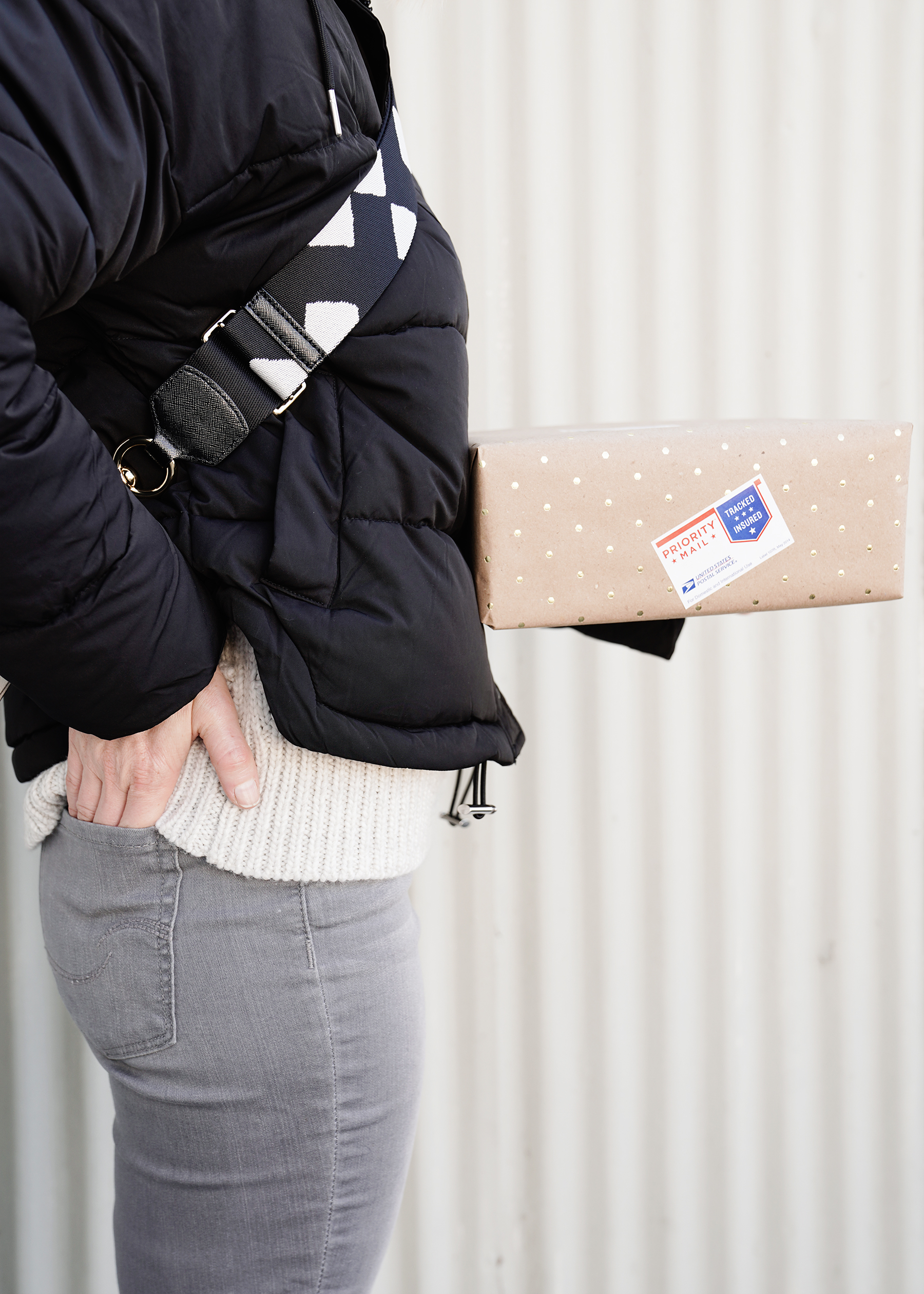 That powerful sense of dependability is exactly why I'm such a fan of what Signature Jeans is up to—and why I'll be reaching for these High-Rise Ankle Skinny Cuff jeans before I bake my grandpa's cookies and celebrate all my other favorite holiday traditions this season! Signature Jeans features quality craftsmanship that stands the test of time, combined with modern fabrics that are comfortable no matter what I'm up too. Their super soft denim has plenty of stretch, making them comfortable enough to wear around the house (and that's saying something for a girl who changes into pajamas the moment she gets home)! Yet with elevated washes, subtle stitching, and sophisticated cuts, they're also chic enough to accompany me on my many holiday errands. (Post office runs! Christmas tree chopping!) Plus they pair so beautifully with some of my other favorite seasonal must-haves, like textured knit sweaters, puffer coats, and pompom hats. Who wouldn't agree that a big part of the fun in holiday traditions comes from dressing the part?!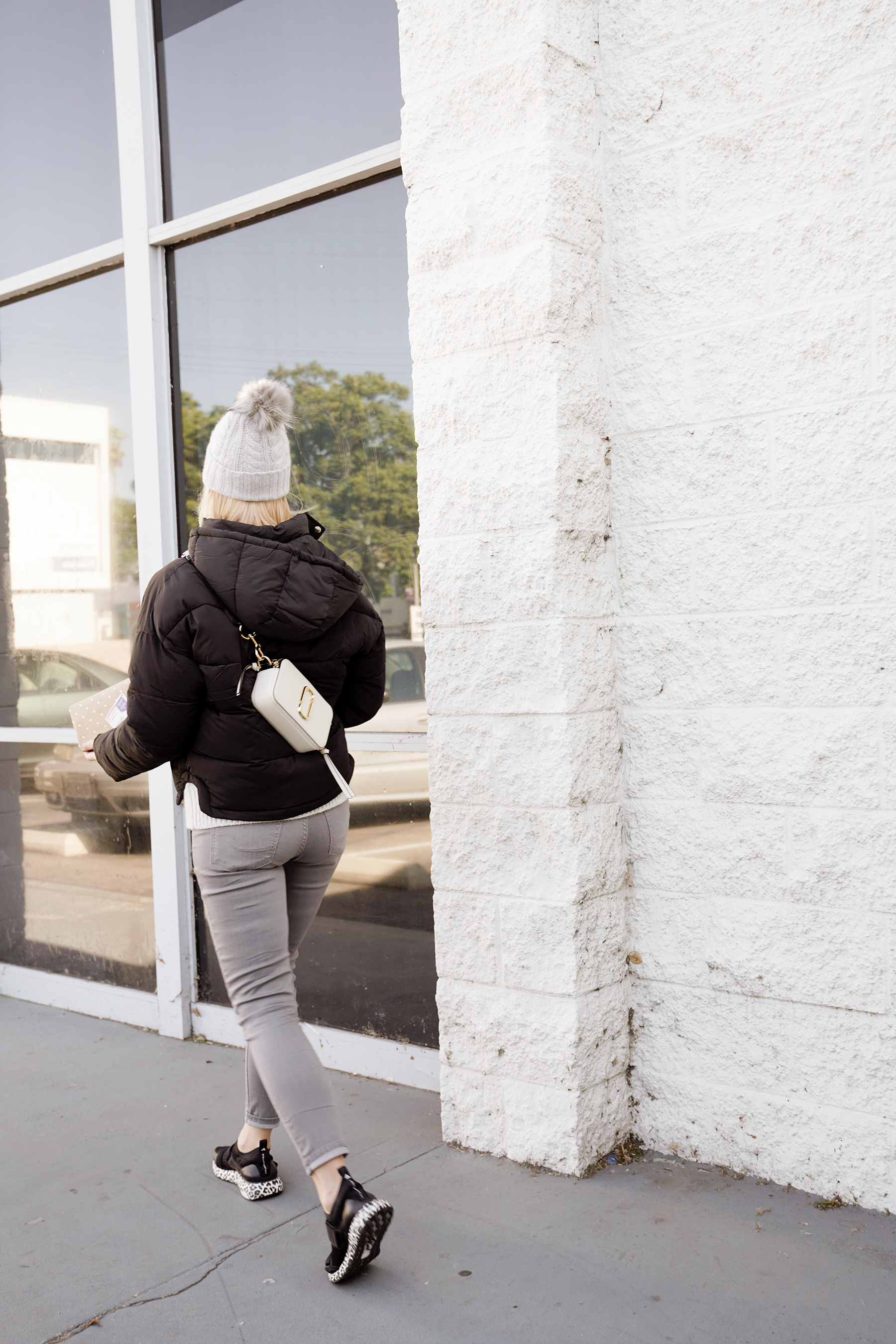 This year, I'm baking my grandpa's treats with an extra portion of love in the mix. He's in great shape for 92, but there are definitely more cookie packages behind us than in front of us. I'm also baking with thoughts of the future in mind, too, because there will definitely come a day soon when I'm baking cookies with my little ones and helping them mail a holiday package to their grandparents—my mom and dad—and maybe even to my own grandpa too! My heart is aglow at the thought of telling my children stories of how I baked at my grandmother's side, of how I dunked cookies at my grandfather's side, and of how much fun they get to have in doing the same. Because when all is said and done, the very best part of a tradition is passing it on!
Images: Eslee. Disclosure: I partnered with Signature by Levi Strauss & Co. to concept, produce, style, shoot, write, edit, and share this post. All opinions are and always will be my own. Thank you for supporting the brands that enable me to bring you fresh inspiration daily!