The title of this post is 'holiday dessert', but honestly this cake is so much more! It's a 'holiday breakfast, add a side of scrambled eggs' kinda cake. It's a 'holiday snack with an eggnog latte' kinda cake. It's a 'holiday every time I pass through the kitchen open the fridge to grab another bite' kinda cake—and I speak from personal experience on that last one. The truth about this recipe is that this light, buttery cake is an all-year-round back pocket go-to, one you'll find yourself making whenever your sweet tooth calls!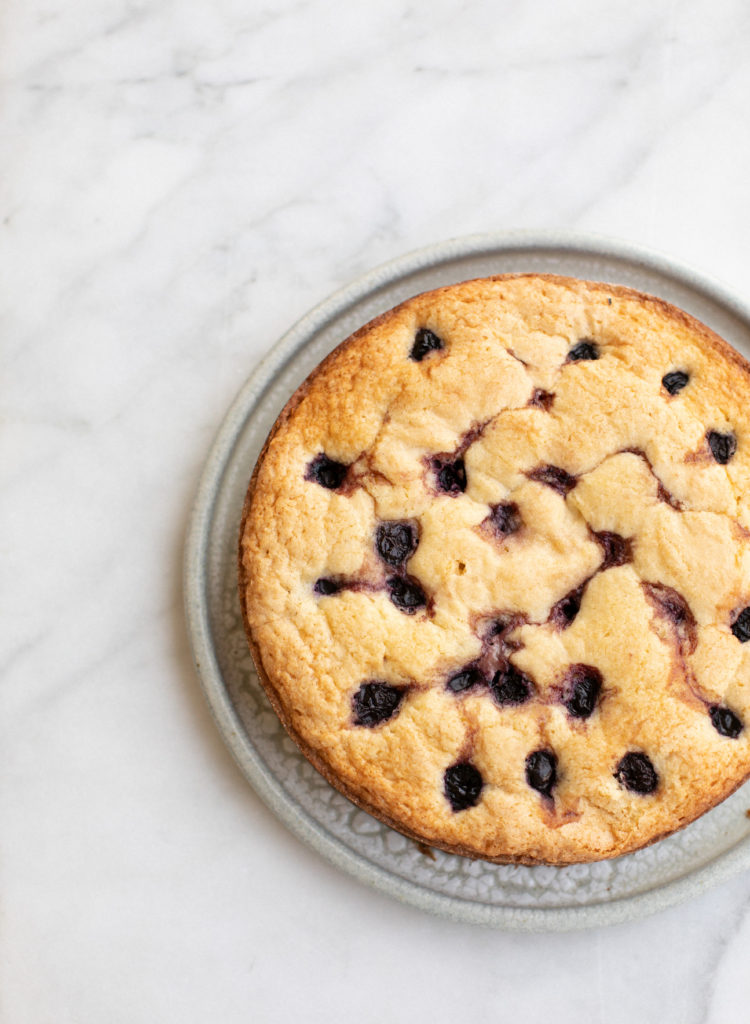 The beauty in this cake lies not only in its moist, delicate texture and sublimely subtle vanilla flavor, but also in the recipe's versatility. You can add pretty much any fruit you like and still get a great result. I used frozen dark cherries, thawed to room temperature before tossing them in a little sugar as the recipe directs. But try sliced apples or pears, blueberries or blackberries—heck even cranberries!—and your tastebuds will be just as pleased. That flexibility also means that you can make this cake in a pinch, since it's so simple that you probably already have all the necessary ingredients on hand. It's still impressive enough to serve to guests, though, so just keep some ice cream in the freezer and you'll never lack for a show-stopping dessert this season and beyond!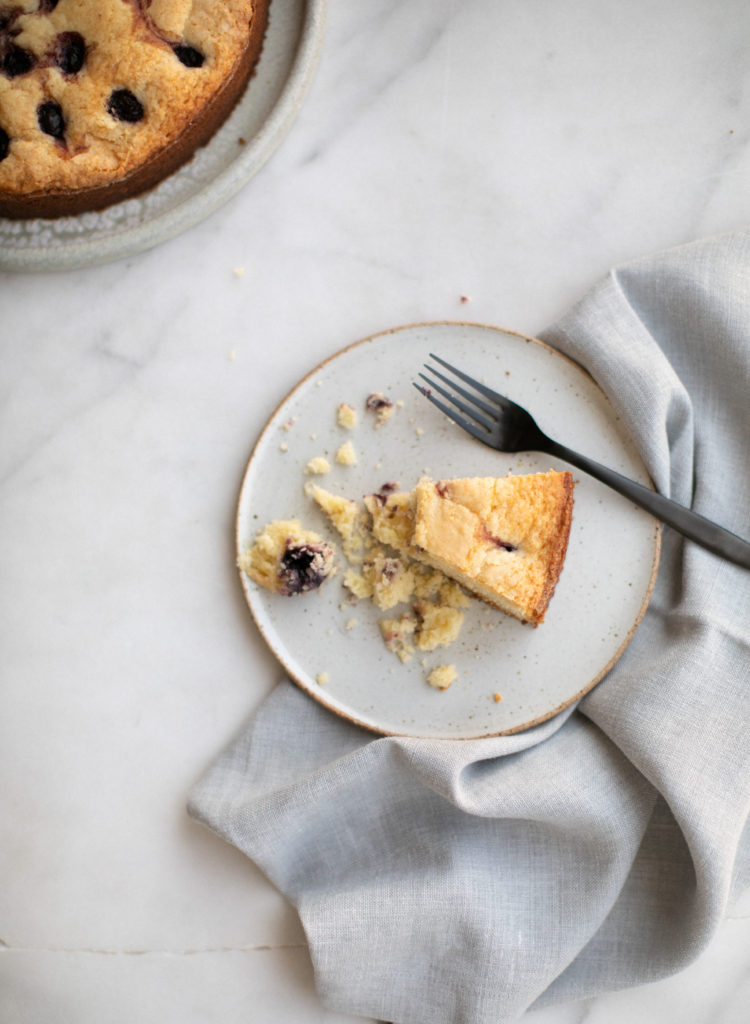 Buttery Holiday Fruit Torte
serves 12, recipe courtesy of Sunday Suppers, adapted from Marian Burros
Ingredients:
1 1/2 c sugar
1 c unsalted butter, softened
2 tsp vanilla extract
2 c unbleached flour
2 tsp baking powder
pinch salt
4 eggs
1 cup fruit of choice (see note above)
1 tablespoon sugar, plus more for topping
1 teaspoon cinnamon, for topping
Heat oven to 350F and lightly grease a 12-inch round springform pan.

Cream the 1 1/2 cups sugar, butter, and vanilla in a bowl. Add the flour, baking powder, salt, and eggs, and beat well.

Spoon the batter into the pan. Toss fruit with with 1 tablespoon sugar and distribute evenly on top of batter. Bake 55-60 minutes, until a toothpick inserted in the center of the batter comes out clean.
Photos: Elizabeth Messina.