As we near the end of the year, I'm scurrying to wrap up projects around the house so that we can start 2019 with a clean slate! The mini refresh I gave our modern bedroom this fall is the perfect testament to how a few small changes can make an old space feel new again. In addition to giving our bed a winter bedding update, I also turned my attention to the opposite side of the room for a lighting swap that's made a huge impact!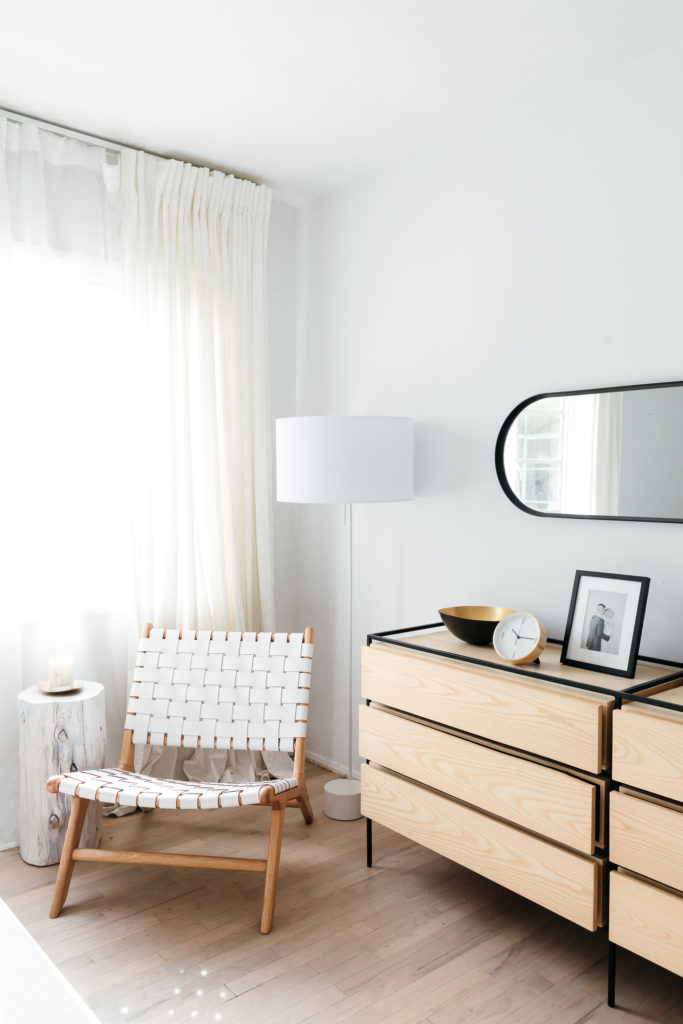 When I first decorated the bedroom I placed a table lamp on the dresser next to the chair, but I was never thrilled with the gaping wall space over the chair. I contemplated putting a piece of artwork there but never found one that felt just right for that corner—especially because I didn't want to detract from the really lovely curves of the mirror. In the scheme of things it was a small nuisance so for most of the year I did my best to ignore it, but it definitely bugged me every time my eyes landed on that corner. Then, last month relief for my neuroses came in the form of this Design Within Reach Pleat Drum Floor Lamp. We'd initially ordered it for Ivan's office but when I tried it in the bedroom I fell hard for how it completes the space!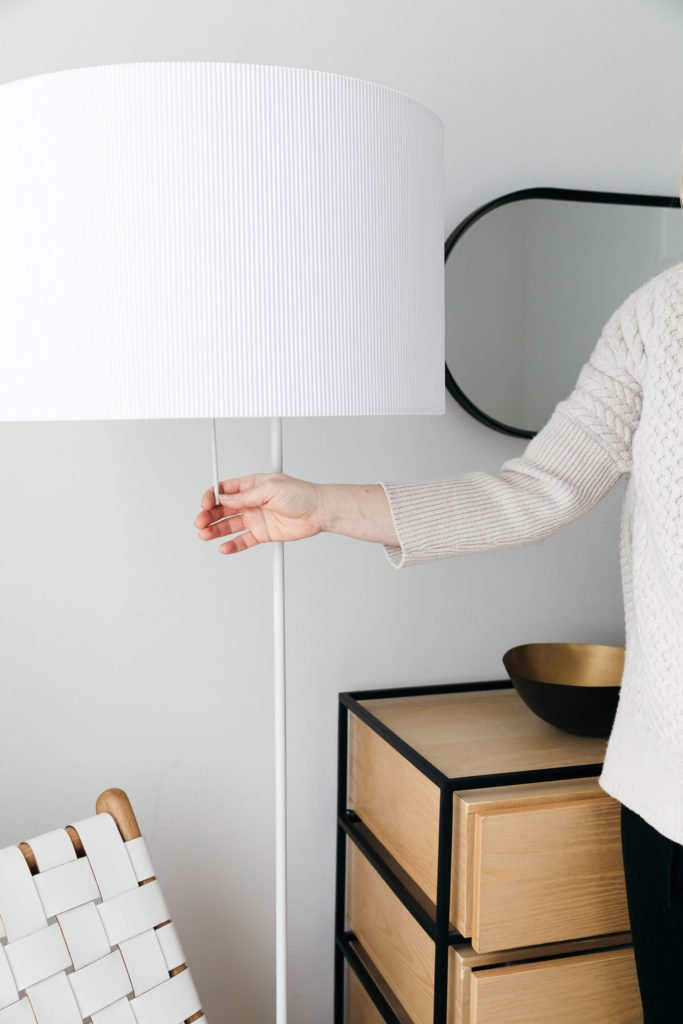 The Pleat Drum Floor lamp is part of a new 2018 collection from Design Within Reach that was created exclusively for the brand by the celebrated design team Takagi Homstvedt. I'm all about subtle details that catch you by surprise, and the lamp's shade does exactly that! It features a micro-pleat that's more of a texture, giving the illusion of a smooth finish from a distance yet an intricate pleated design upon closer inspection. Plus the lamp plays beautifully with proportion, balancing an oversized shade atop a slim body with an offset cylindrical base. The final touch that delights me to no end? That pull switch above—it's so darn sleek and sexy! It's the little things that drive me crazy when they're not quite right, but it's also the little things that can make my day when they're totally spot-on. And now that this corner feels complete, I can direct my craziness somewhere else for 2019, right?!
Images: Monica Wang Photography.