Happy Monday! It feels like the holidays have finally released their grip on us, doesn't it? I'm ready to dive in and get this 2019 party—and what better way to do that than by sharing an actual party that Caroline and I hosted in partnership with Society6 last month at Light Lab? Technically this shindig was a holiday event, but we intentionally chose decor that felt timelessly festive so that the inspiration could be applied year round! After all, our starting point for concepting the event was some of our favorite artwork and home decor from Society6, and great art is truly seasonless!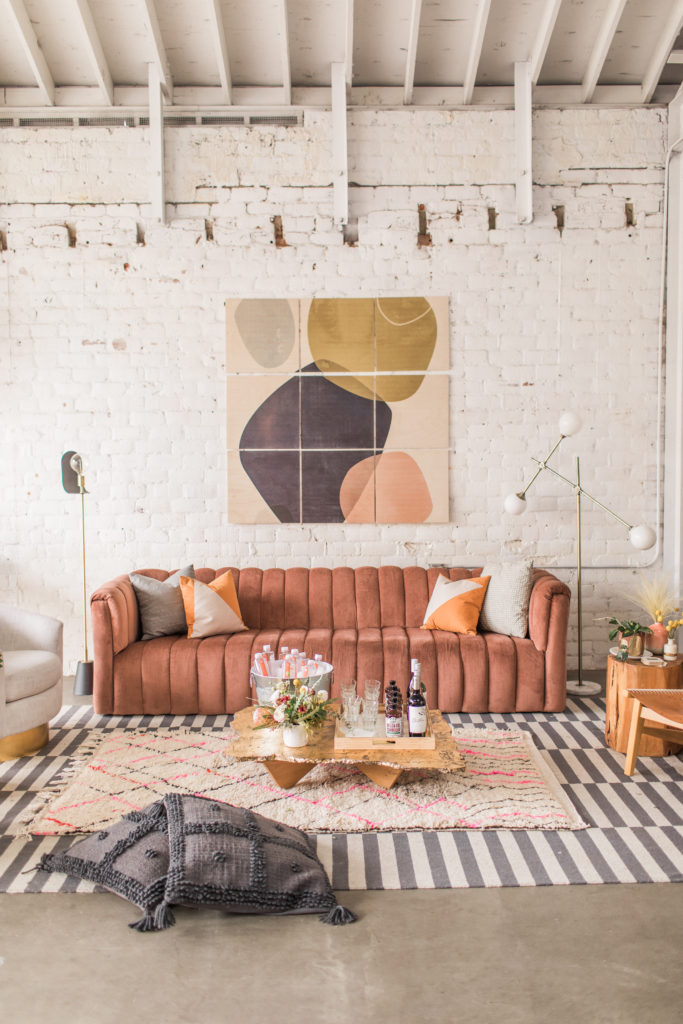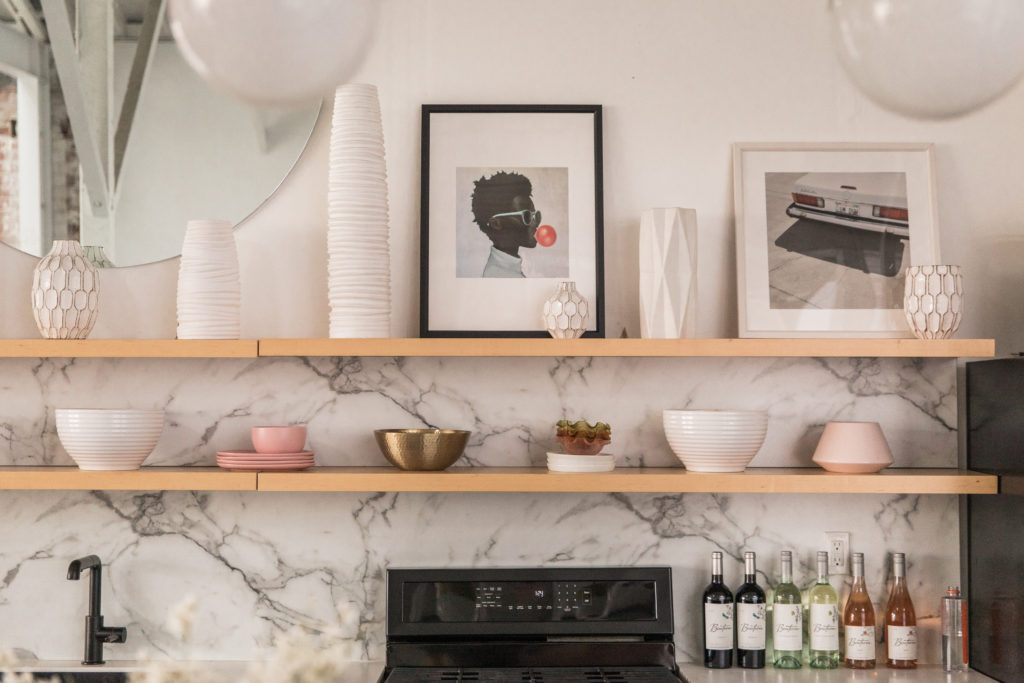 Our starting point for the party decor was a new piece of art over the Light Lab couch, an update that Caroline and I have been wanting to implement for a while. We're super into sculptural wall hangings lately, and Society6's wood wall art has a 3-D quality to it while also offering tons of color, too. We then borrowed framed artwork from the gallery wall we did for a colorful office design earlier in the year—so nice to have clients that let us raid their space for an afternoon!—and we positioned the pieces in the kitchen and over our refreshments table. (This is actually a really easy party decorating tip to implement at home: Either temporarily reposition your home's existing artwork to create focal points for entertaining, or purchase a few inexpensive prints to hang just for your event!) Finally, we enlisted the very talented Jeany of Lovesome Blossoms to craft a balloon arch and several gorgeous floral arrangements in rich hues to complement our artwork. The result was an atmosphere that was vibrant, playful, and celebratory!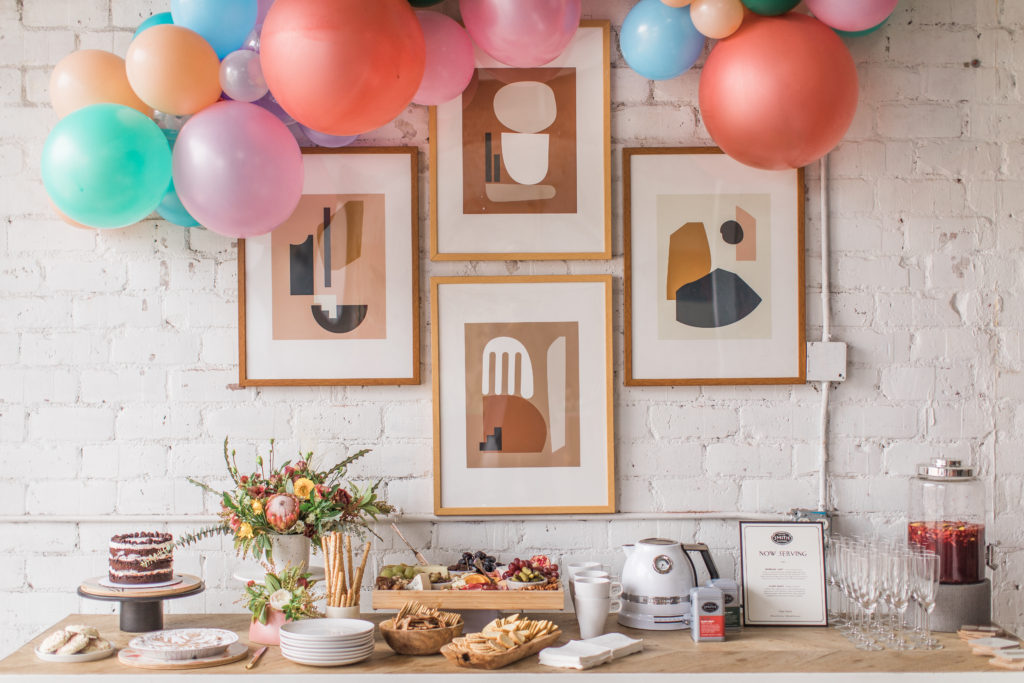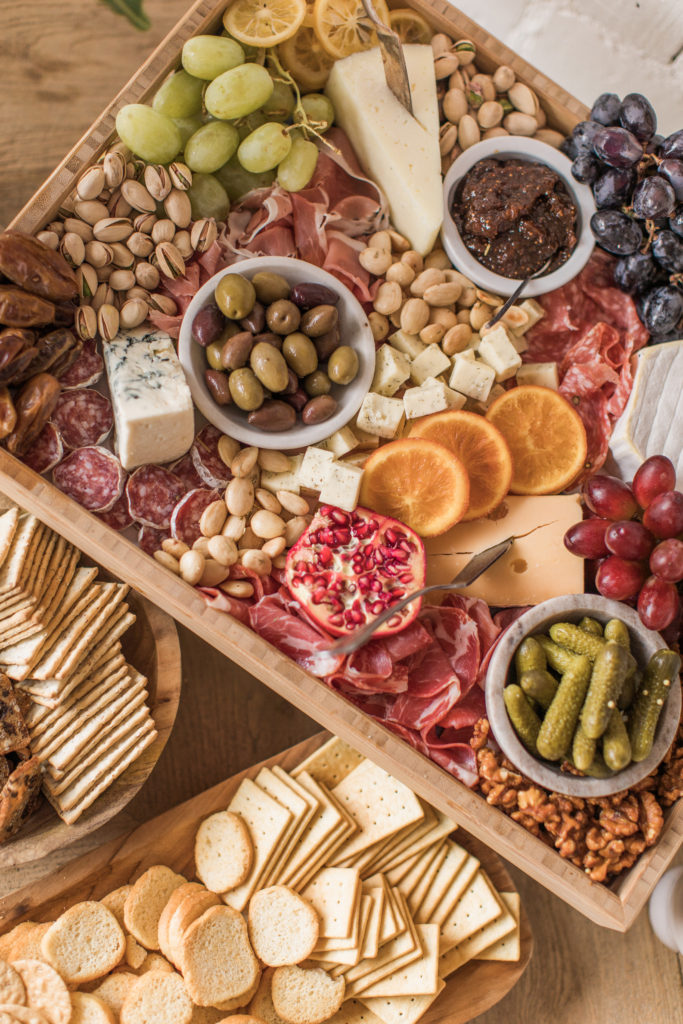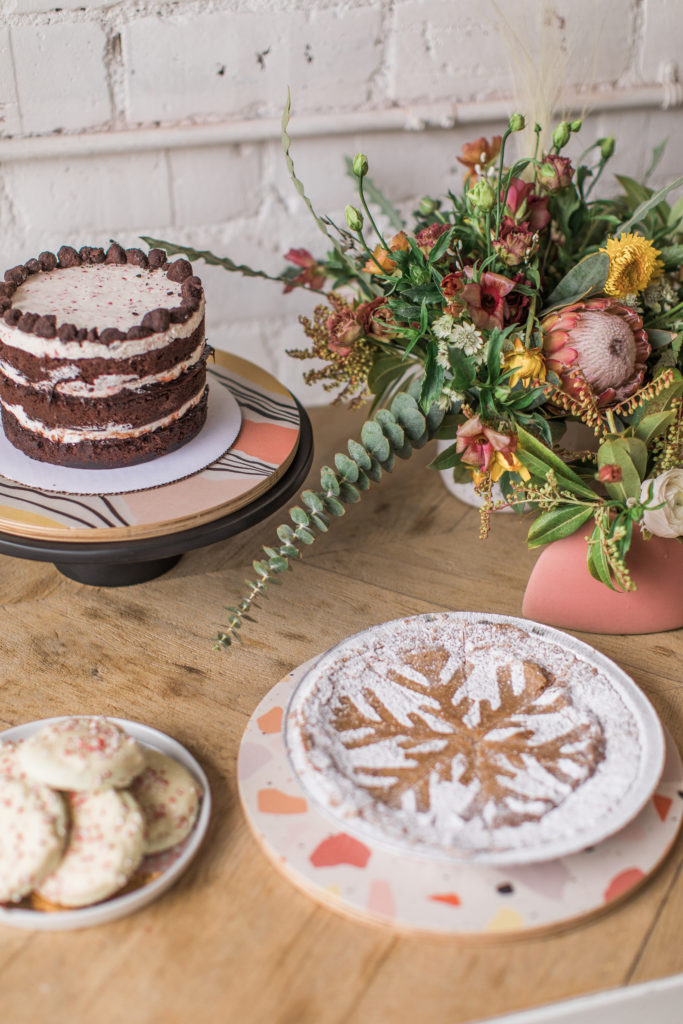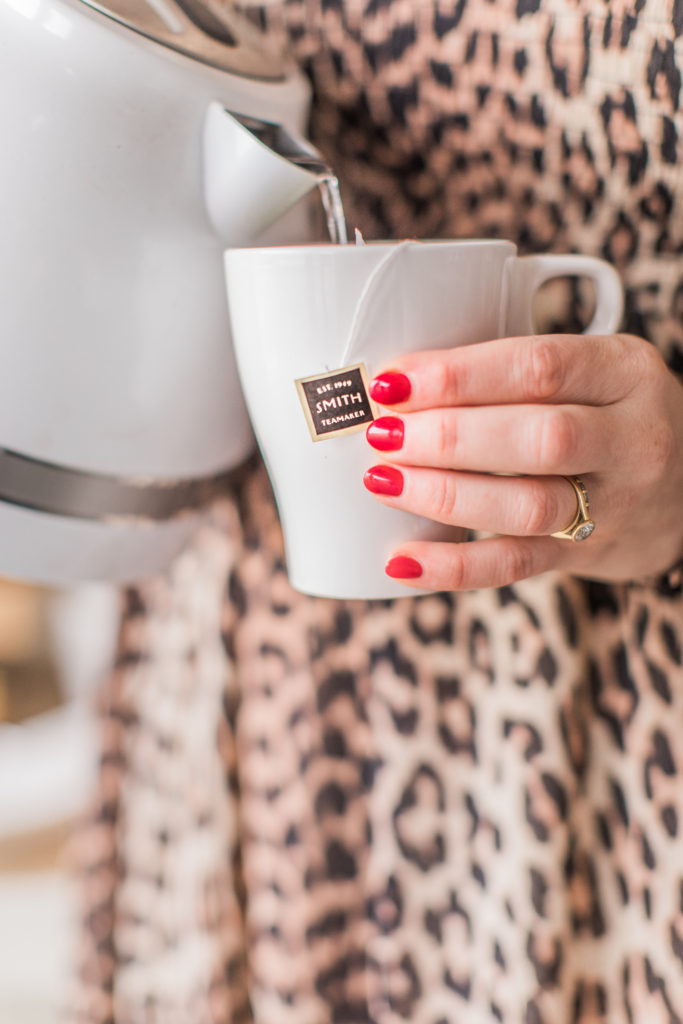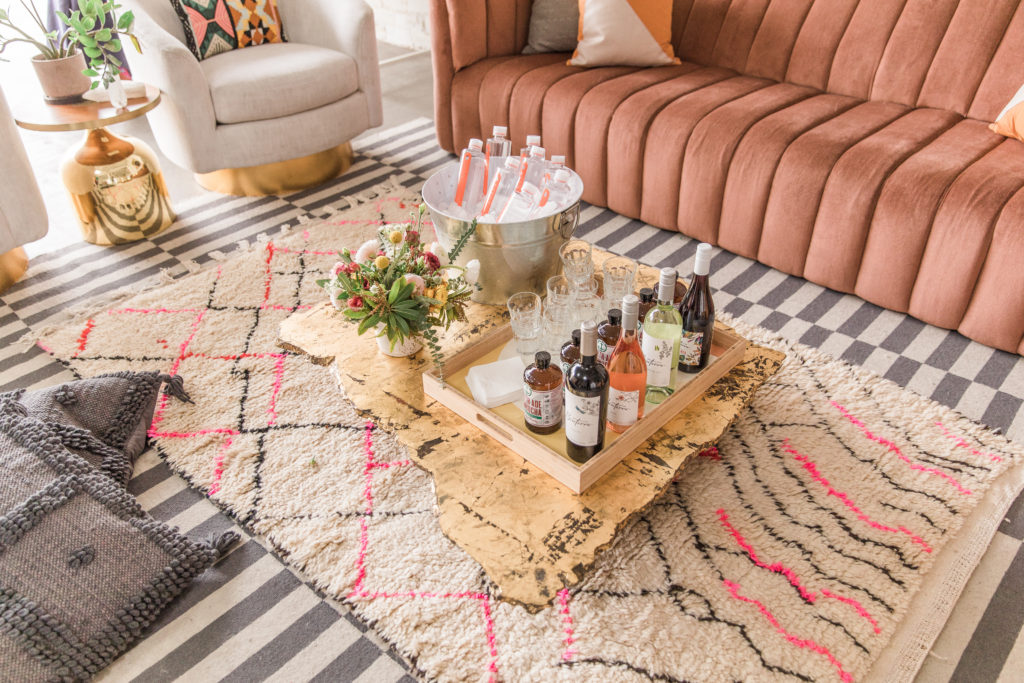 Of course it doesn't matter how pretty the party looks if there isn't plenty of delicious food and drink to keep guests happy! I made not one but two overflowing cheese and charcuterie boards using Society6's wood serving trays; it was so neat to see the underlying tray designs reveal themselves as people helped themselves to nibbles! We also picked up a signature Crack Pie, a decadent layer cake, and cookies from LA's newly opened Milk Bar Bakery, and now my life will never be the same after my first taste of their famously decadent desserts! To wash it all down, we served SZENT Water and Bonterra wine, plus a sparkling sangria made with Health-Ade kombucha. And, because you can't have cookies without tea, we set up a kettle with some mugs and a couple of delicious Smith Tea seasonal blends. In short, we really went all out planning the menu, so it was a good thing our guests arrived hungry!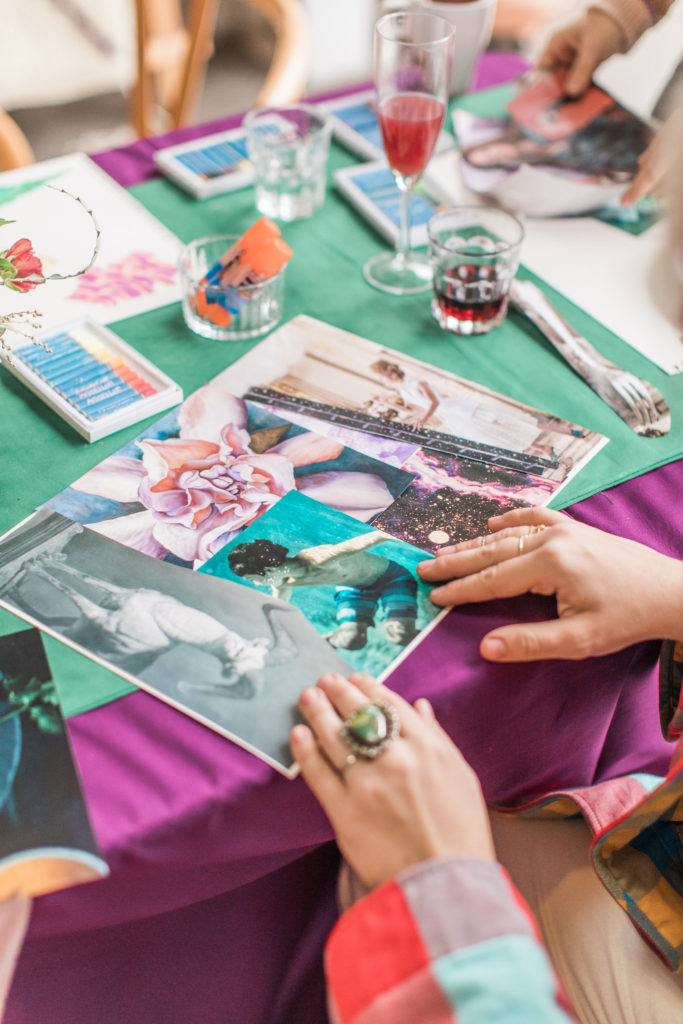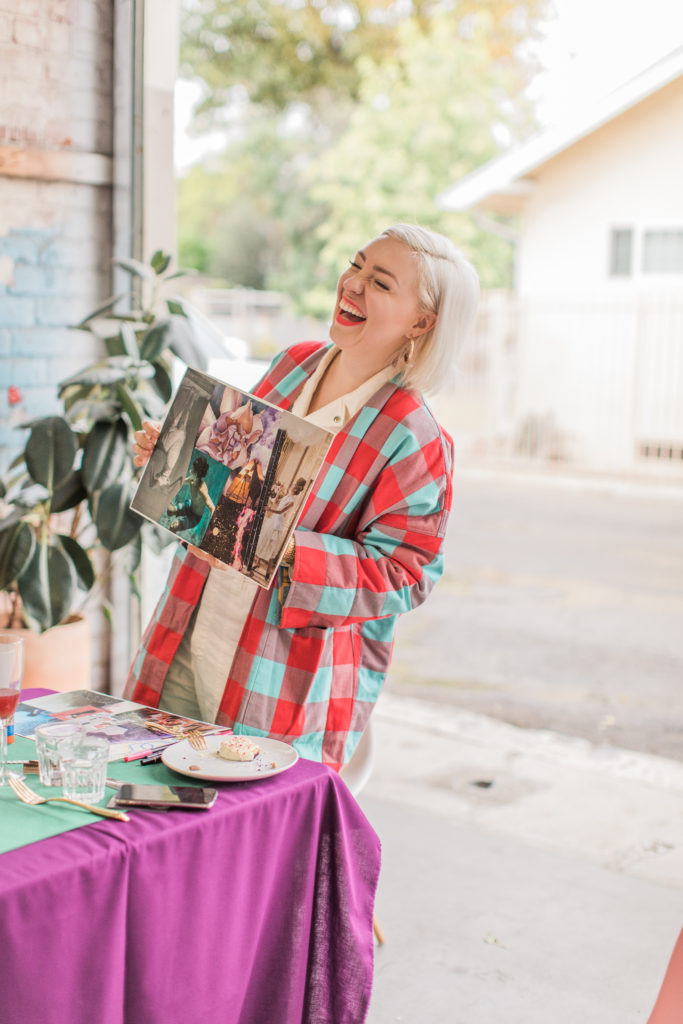 Once everyone mingled and quelled their appetites, we invited guests to gather around a table that I'd set with jewel-toned linens and an abundance of art supplies: pencils, colored paper, pastels, magazine cutouts, scissors, and glue sticks. (How much fun did I have shopping for that? So much!!) Then, art therapist Lynell Weiss lead us in a year-end collage activity that had everyone reflecting on and visualizing their highs and lows of 2018. This would be such a fun activity that could be adapted for birthday parties, bridal showers, even baby showers. Invite event attendees to craft vision boards around a theme and supply them with all the goodies to satisfy their creative instincts!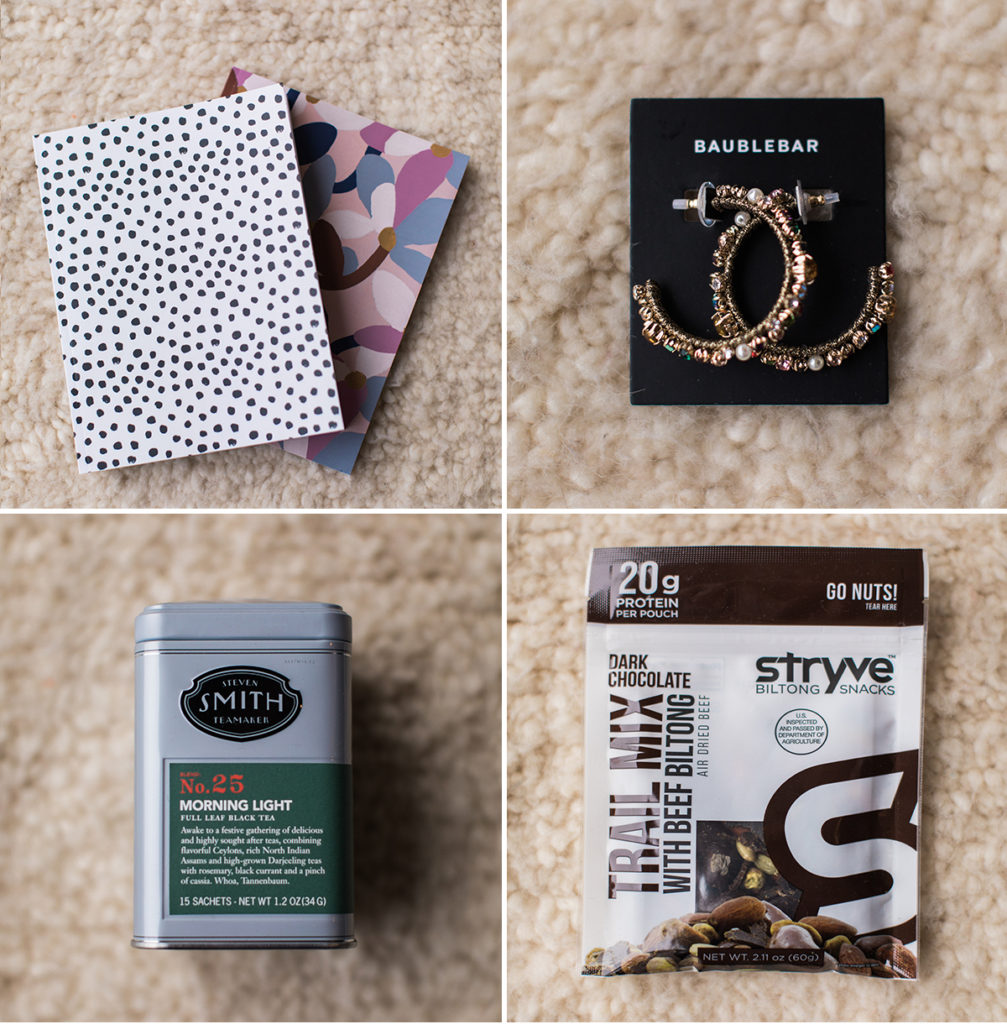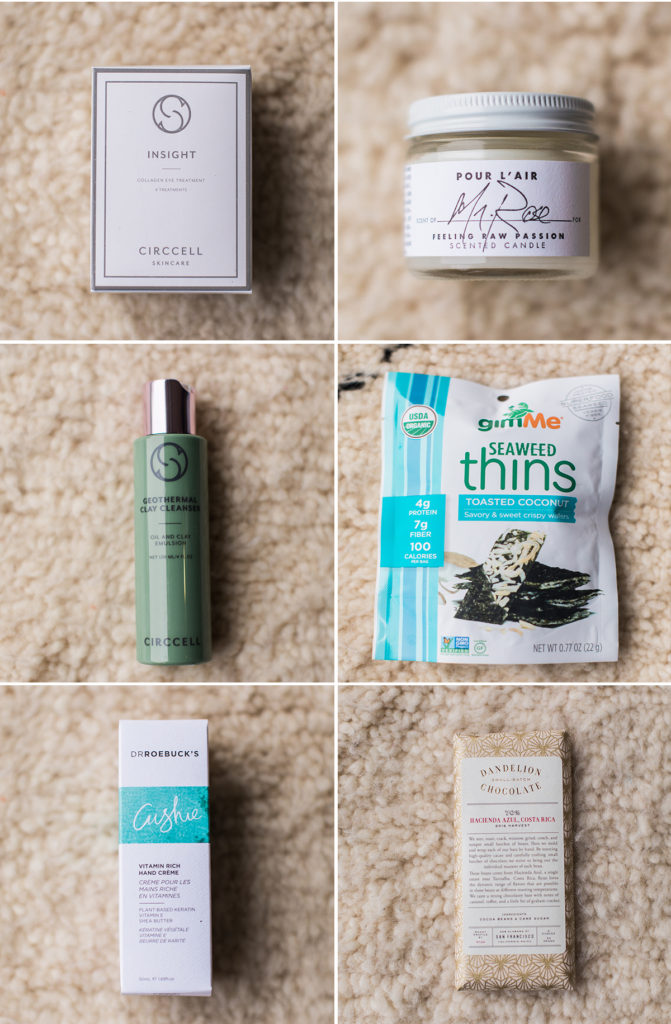 Last but not least, I was so proud of the gift bags we assembled to send guests home with as a thank-you for spending the afternoon with us! Gifting is my love language, so I feel hugely gratified when I put together just the right combination of goodies to put a smile on someone's face. On the edibles front, we had hearty trail mix by Stryve Biltong, crunchy seaweed crisps by GimMe snacks, a rich chocolate bar by Dandelion Chocolate, and two tins of fragrant Smith Tea. For a skincare treat I included Dr. Roebuck's Cushie hand cream as well as a Geothermal Clay Cleanser and a box of collagen eye treatment masks by CIRCCELL. I finished it off with bold earrings BaubleBar, a forest-scented Pour L'Air Scents travel candle, and expressive stationery by Society6. Once everything was gathered up, I packed it all into one of Society6's newly released acrylic trays and tied it with a big bow. It was the perfect finishing touch on a glorious afternoon, and Caroline and I are already itching to host another one just like it soon!
Photos and Video by Echo + Earl.