If I had to choose one category of food to live on for the rest of my life, it would definitely be soup. I've already eaten it three times this week, and it's only Thursday! I especially crave it after the holidays, since it's a warming comforting winter meal that also packs a major punch of healthful veggies. Soups also tend to be low effort in the kitchen, which is certainly a welcome bonus in January as we get back into the swing of things! This winter soup recipe is all of those good things: satisfying, nutritious, easy to prepare, and delicious to eat!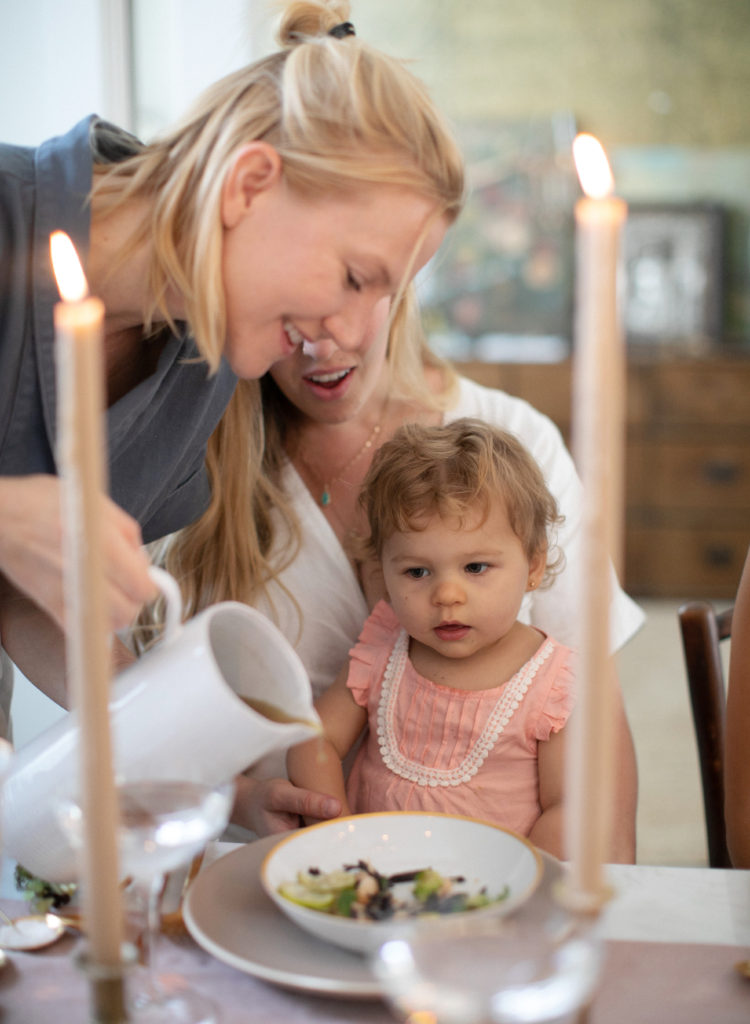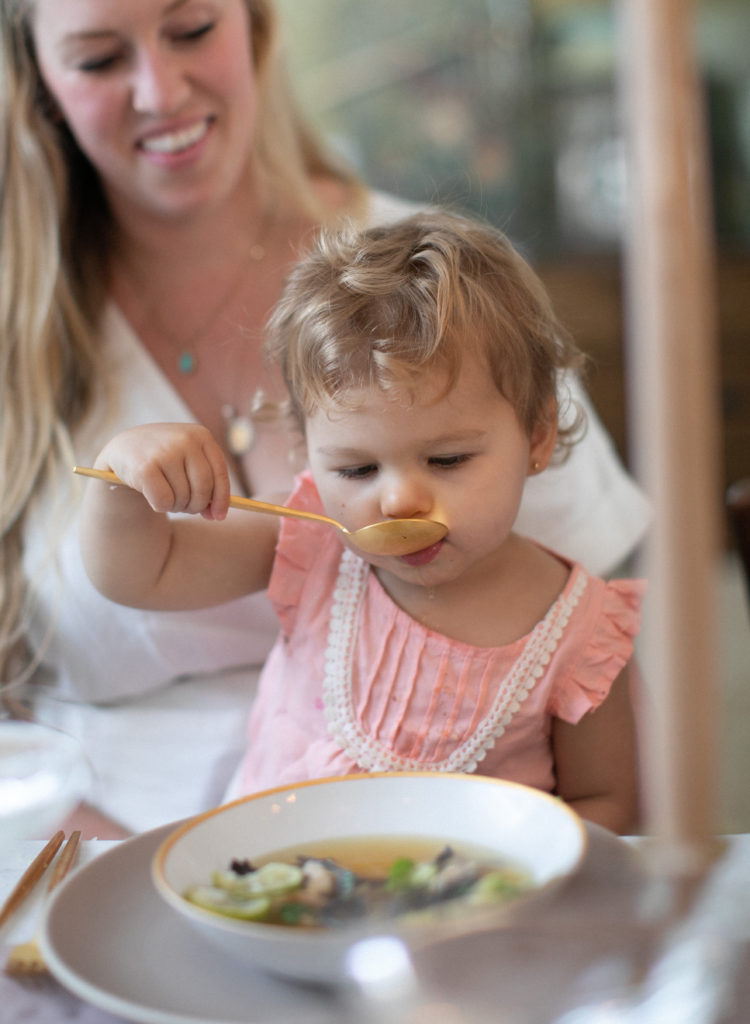 Sopa de Lima is a popular soup in the Yucatan region of Mexico, where it's actually attributed to the Mayans! It's so dead simple that as you're making it, you'll wonder how good it actually could be—but then one taste will make you a believer! A fragrant stock provides the base for tender shredded chicken, freshly diced avocado, and crisp tortilla slices (which are totally optional but a nice textural touch).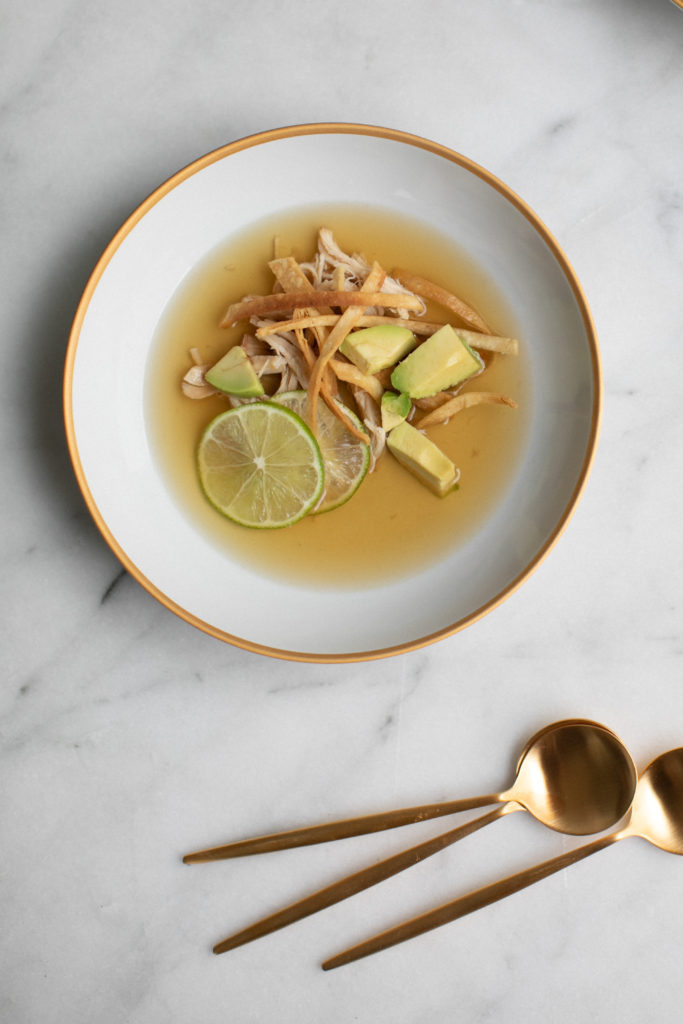 As if all this didn't sound good enough, this soup also makes for an impressive dining experience—whether you're hosting a troupe of guests or just serving the fam on a weekday night. The chicken and fixings are arranged in the bowl and served, then the broth is poured over them at the table for a touch of panache (and to keep the tortillas crispy 'til the last minute!). We served this at our Sunday Suppers Sobremesa dinner, and as you can see, it was a huge hit with all ages!
Sopa de Lima Recipe
serves 10-12, recipe courtesy of Sunday Suppers

For soup:
2 chicken breasts, bone-in, approx. 3-4 pounds total
1 bulb fennel, cut in half, fronds included
2 yellow onions, peeled and halved
10 garlic cloves, smashed
6 whole cloves
2 cinnamon sticks
2 teaspoons black peppercorn
1 bunch cilantro
4 teaspoons sea salt
For serving:
2 cups olive oil or vegetable oil
10 corn tortillas
3 limes, sliced
3 avocados, diced

In a large stockpot, combine the chicken, fennel (head and fronds), garlic, onion, peppercorns, cloves, cinnamon, cilantro, cumin and 2 teaspoons salt in a large stock pot (5 qt or larger). Cover with 20 cups of water, bring to a boil over high heat, then reduce and simmer uncovered for 45 minutes.

Meanwhile, cut tortillas into 1⁄4" strips and heat oil in a 12" skillet over medium-high heat. Working in batches, add tortilla strips, and fry, tossing, until crisp and browned, about 2-3 minutes. Using a slotted spoon, transfer to paper towels to drain; set aside.
Once stock is cooked, remove from heat. Using tongs, carefully remove chicken breast and set aside.Remove the large vegetables and dispose, then strain the liquid through a fine mesh sieve over a large bowl and pour back stock into pot. You may need to do this in two batches. Before serving, re-heat soup, add lime juice, taste for seasoning and add 1-2 teaspoons more salt or to taste. Shred chicken and season with salt.

To serve, arrange each bowl with a small amount of chicken, tortilla strips, cilantro, lime slices, and diced avocado. Top with a few ladles of broth per serving.
Photos: Elizabeth Messina.