How is it February already? I don't know about you guys, but January absolutely sped past over here in my neck of the woods! Indeed, the first part of 2019 felt so 'blink and it's over' that when I sat down to reflect on the weeks behind me and set my intentions for the month ahead, I had to look at my calendar to remind myself exactly how I spent my time. Here's how it all went down, and what's on my plate moving forward!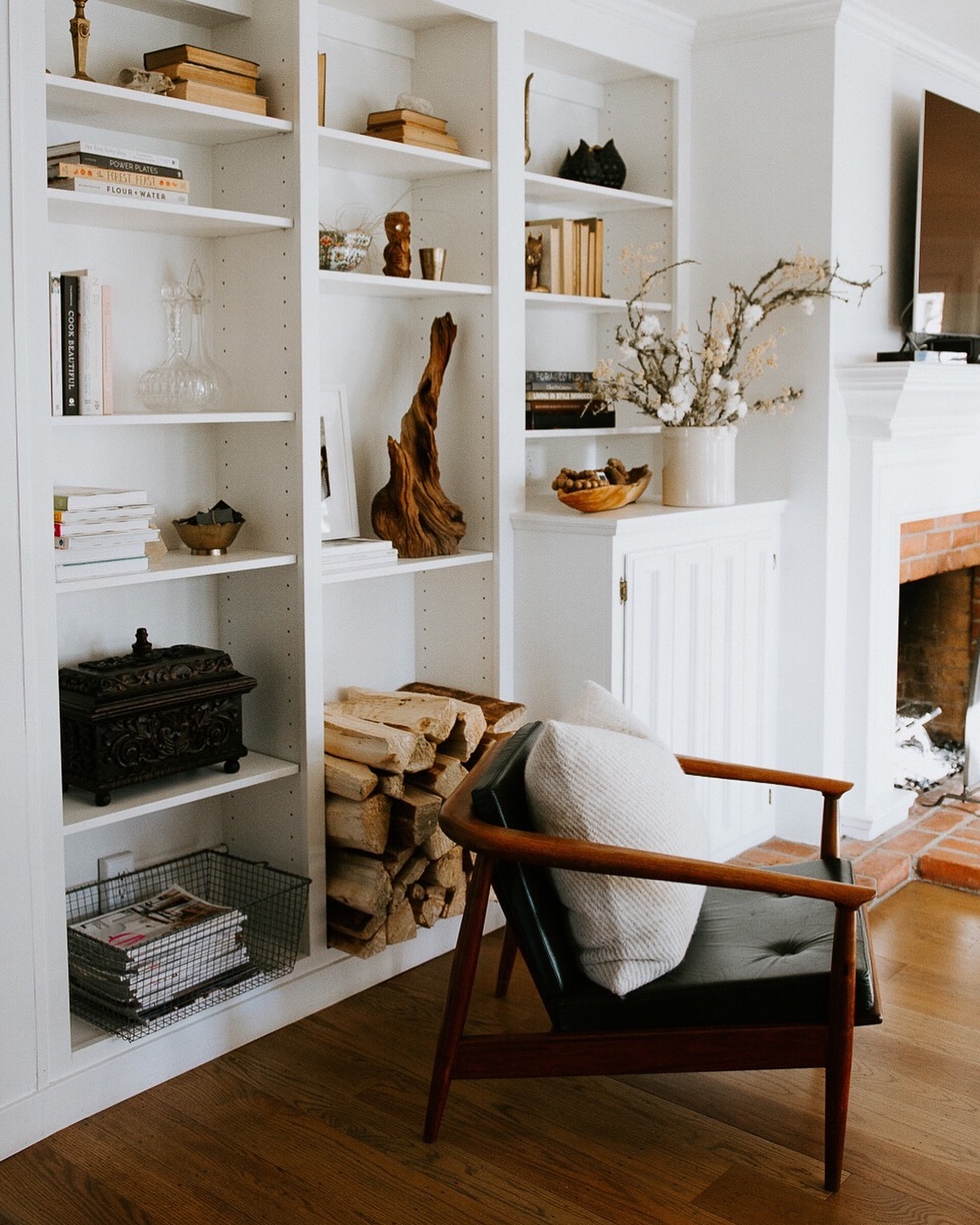 As you'll recall from my post on my January intentions, the first month of the year was about creating the type of work/life balance I'd like to maintain throughout the year. Other than a few interiors projects to keep moving forward, my work to-do list was relatively light—which worked out in my favor as I found I had a hard time kicking back into gear after the holidays. All I wanted to do was putter around the house, make cozy dinners for Ivan and me, and reground myself after spending much of December traveling. I also had twice weekly therapy sessions during the month of January—part of my self-care plan for healing after the miscarriage—and the emotional energy those required didn't leave me with much left for being super productive at work! One of my biggest takeaways from the month, actually, was gratitude for having created the kind of job for myself where I can work part time if it's needed.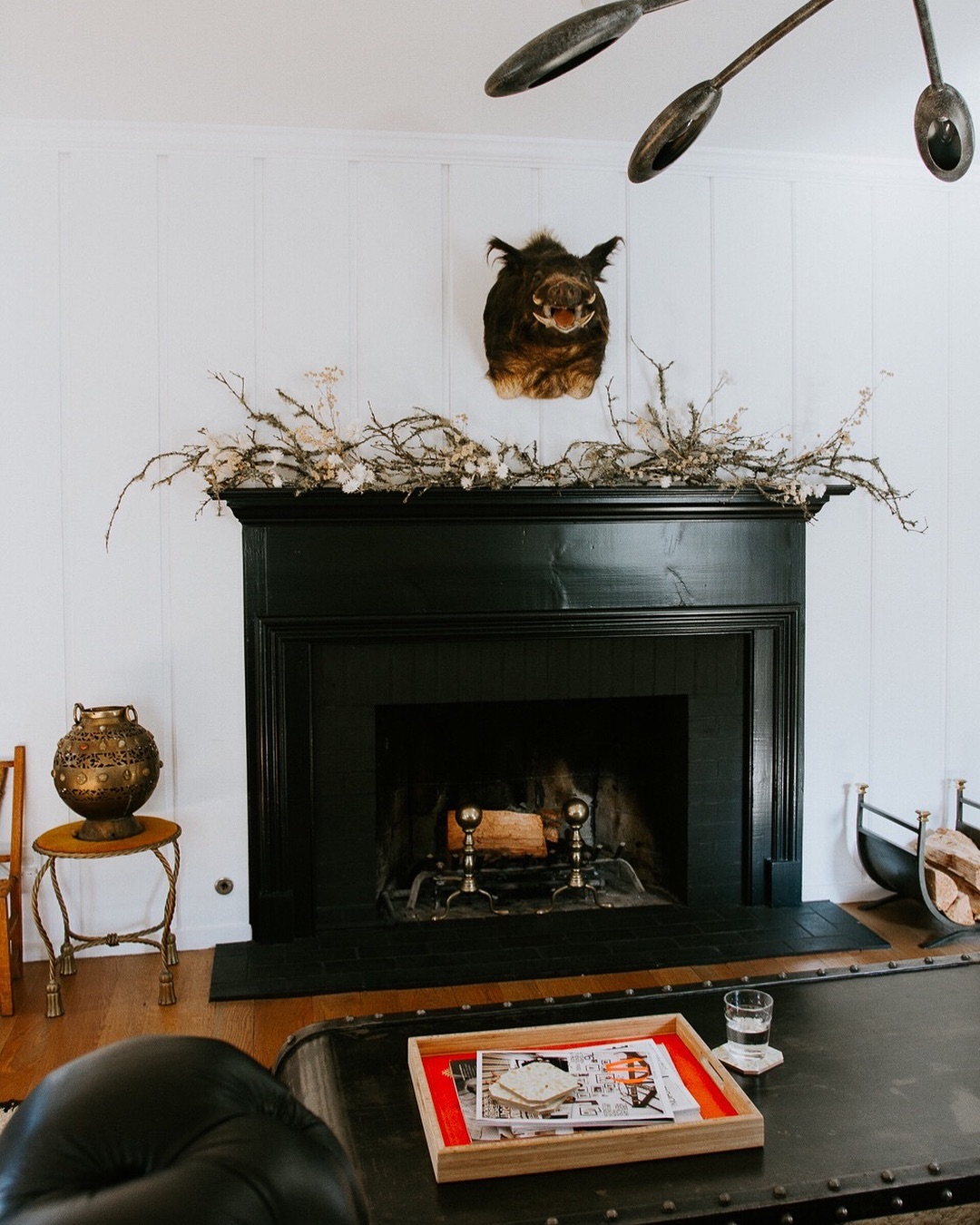 Now, though, I'm looking ahead to February, and sensing that the lull of January was the calm before the storm! The next few weeks are packed with travel (we're out of town each weekend in February!), work deliverables, and social commitments. As uncomfortable as it sometimes was to feel at loose ends in January, I'm preemptively longing for all that downtime. February is definitely going to be a juggling act!
Big Work Project 1: The last few details of Ivan's office are finally falling into place! We selected window treatments and they were just installed last week, and all the art arrived from the framer so we have to hang that. I'd initially thought I'd leave the floor bare in that room, but now it looks a little too empty so I'm on the hunt for a rug. We're slated to shoot the space on February 25th, which sounds like I have a lot of time but I know how quickly that date will be here! I even had a nightmare this week that the shoot day arrived but I hadn't styled the shelves yet. I woke up sweating with my heart racing—it was the interior design equivalent of dreaming you showed up to high school in your underwear!
Big Work Project 2: The private interiors client that Caroline and I have been working on continues apace! You'll recall I introduced the project here, with plans for the client's eclectic modern living room. We also worked on their home office during the month of January (more details on that coming!) and on Monday we did a walkthrough to kick off the bedroom and backyard. There are so many moving pieces on this project, I'm finding the biggest challenge isn't the design itself but rather keeping track of it all! Especially since we're commissioning several custom furniture pieces: there's the fabric to order, the upholsterer to coordinate with, the client to keep apprised…I'm flexing all my organization muscles and they're feeling the burn!
Big Work Project 3: The end of January saw the big reveal of the nursery that I designed for Kim of Eat Sleep Wear (did you catch all the photos on My Domaine?!) and I'm thrilled to say that this week we began the design process on another baby's room! This one is going to be a night and day difference from Kim's minimalist, gender-neutral nursery. It's packed with whimsical, over-the-top elements and I think it's going to make a huge splash. It has me realizing how much I love designing nurseries, not only for the fun I get to have in creating them, but because they have a very clear end date…the ticking clock of a baby's pending arrival!
Big Work Project 4: On February 28th, I'm headed to the International Home & Housewares show in Chicago! They're hosting an influencer conference and I'm slated to give a 45 minute talk on how to pitch brands and accurately price your work. I've spoken on countless panels during the course of my career but having the spotlight entirely on me for that length of time is a whole other kettle of fish! Thus far I've successfully avoiding starting my presentation, so I need to get on top of that STAT. I know once I get rolling on it, it'll all come flowing out of me, but that blank slideshow template is so intimidating!
Personal: Three of the four trips I'll be taking in February are personal in nature. Right now, in fact, I'm in Reno with my extended family to celebrate my paternal grandfather's 90th birthday. (As soon as I finish typing this post, I'm off to Trader Joe's to get everything I need to impress the assembled crowds with one of my patented cheese boards!) Then, next weekend, Ivan and I are headed to Arizona for a little spa retreat at CIVANA. The trip represents some much-needed quality time together, especially given that we had to cancel our only vacation in 2018 due to the miscarriage. And finally, Ivan's grandfather passed away late January, so we'll be headed to Palm Desert for his memorial the weekend of February 23. Phew, that's a lot of road time, huh?!
Health/Soul: Aside from a couple minor meltdowns, my physical and emotional health felt pretty steady for most of January. I did indeed meet my goal in January of writing about my miscarriage—via this post about what to say when someone has a miscarriage—though I do still feel like I still have so much more to share about the experience. I hugely appreciated the opportunity to get back into my workout routine, and I've returned to the level of strength and endurance that I'd achieved before taking a break from fitness to recover from surgery. As I head into February, I'm conscious of the interruption that travel can bring to my workouts, and I'm booking all my fitness classes through the end of the month so that I'm sure to squeeze them in on those days that I am in town. They're so critical to my sanity!
Finances: Money was definitely on my mind in January, in the wake of spending a little too enthusiastically in December! (Grief shopping is a real thing, you guys.) We reigned our January costs in quite a bit, eschewing the daily $7 latte I'd treated myself to during the holidays and resisting the dead-of-winter sales on things we didn't truly need. I'm excited to buckle down further in February, as we have a goal of paying down our credit cards before we get pregnant again. We're making progress, slowly but surely, and I'm hustling hard to bring in a few extra paid projects so that I can divert all those funds towards our debt.
Things I'd Love to Do But Probably Won't: As much as I'd love to squeeze in coffee dates and dinners out with friends, I'm patting myself on the back for being realistic about my capacity to do so this month. To everyone who suggests a get-together, my automatic reply is "How's March looking for you?" It feels odd to be scheduling as far in advance as March (and in some cases April!) but that's the state of things so I just get to roll with it!
How was January for you, and how's February looking? 2019 is shaping up to be a juicy year, wouldn't you agree? Images source.