Phew, after two solid weeks, I'm finally crawling out from underneath a killer flu that laid me flat! I spent most of last week in bed, living off toast and soup and barely even able to muster any interest in watching TV, let alone getting any work done! I was able to squeeze out some revisions to a client project that I'm working on, though, and in spite of my fevered state, it's coming along quite nicely!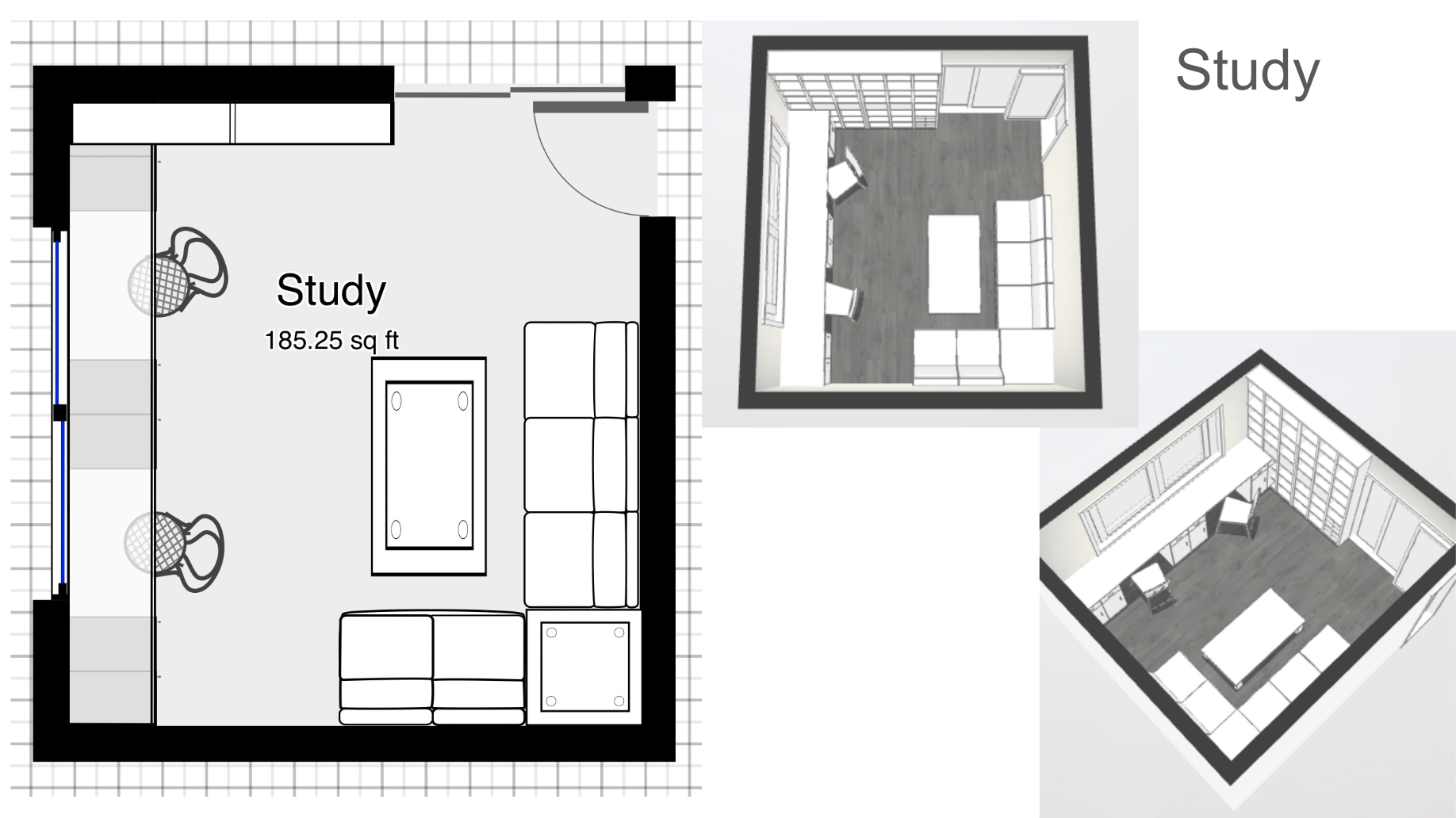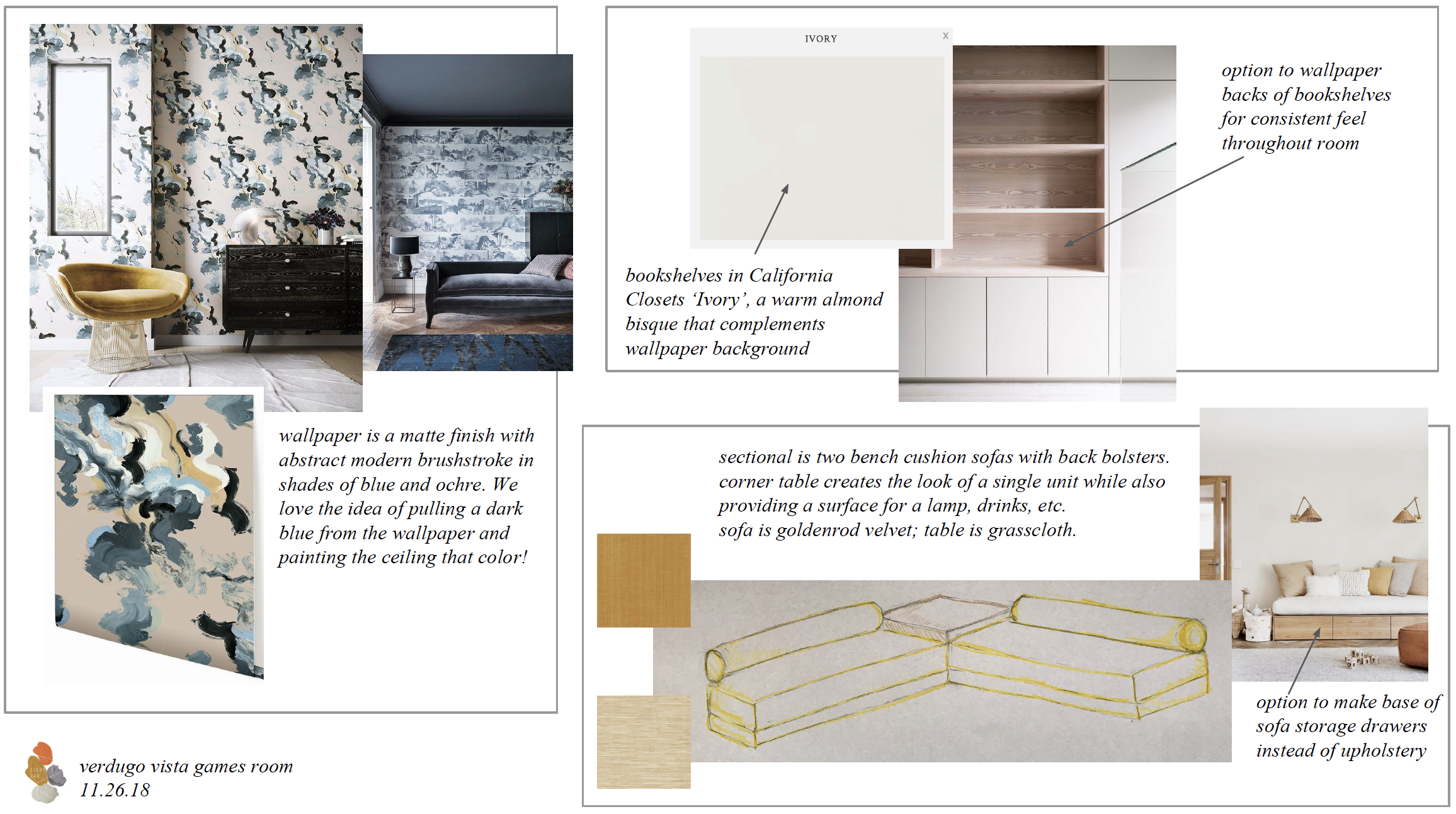 This design is for a TV room and home office that belongs to the same client for whom Caroline and I are designing the colorful modern living room I've previously shared. We're really going bold with this space, as the client wants the room to feel fun and whimsical—a complete escape from the everyday. The room has a huge window with an amazing view overlooking the hills of LA, so in our layout we placed a long build-in desk beneath that window to take advantage of the sweeping vistas! An L-shaped sofa is tucked into an opposite corner, and a TV will be wall-mounted into the bookshelves on the wall kitty corner to the couch.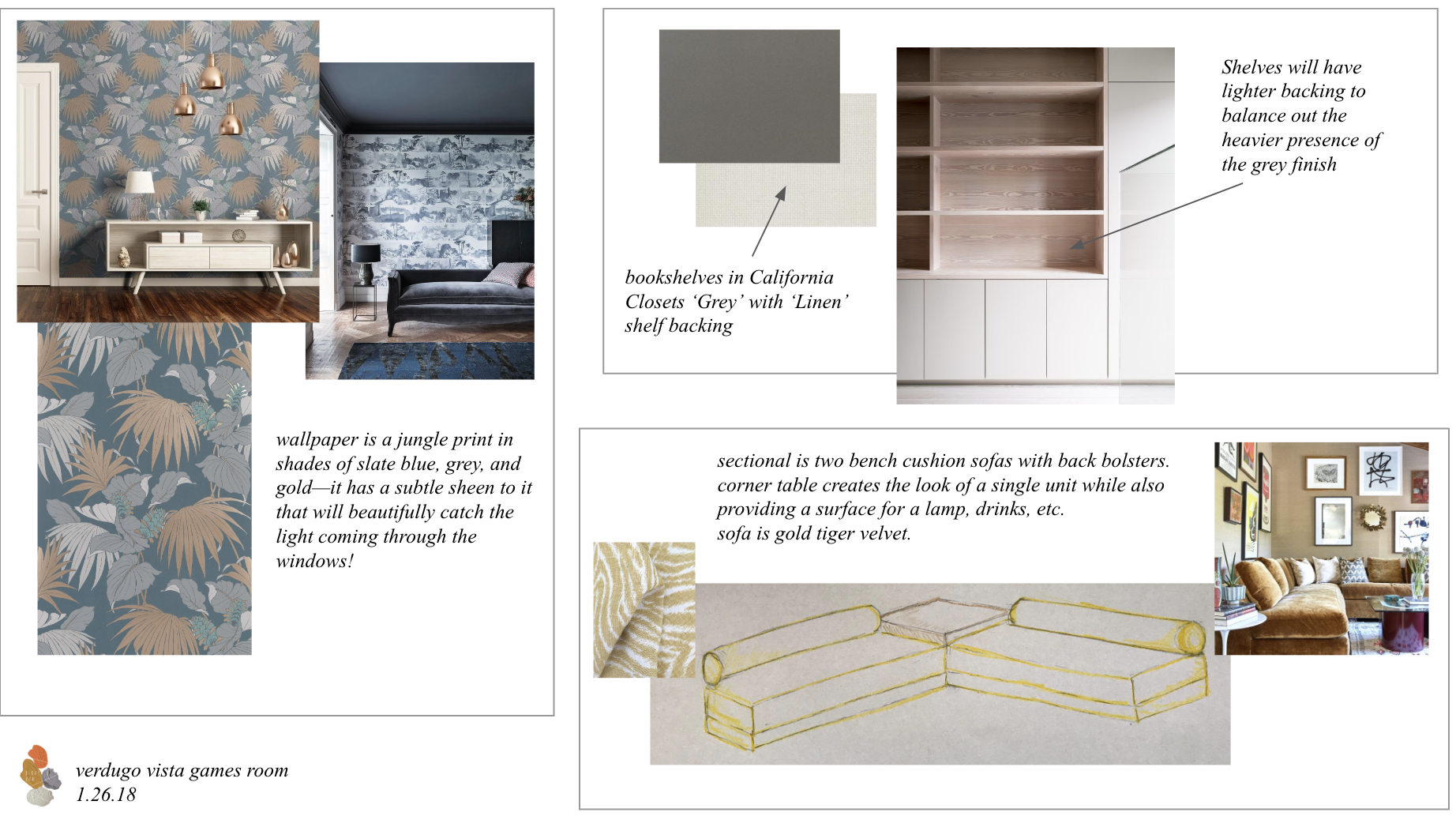 Our first iteration of the design used an abstract brushstroke wallpaper by Drop It MODERN, which we loved for its subtle colors and dynamic sense of movement. (You can see that first directions in the design board immediately beneath the floor plan.) The client wanted to see more options, though, so we ultimately settled on Osborne & Little's Vernazza pattern (shown immediately above). It's a classic jungle motif with shades of slate blue, grey, and gold, and it has a subtle sheen that will beautifully catch the sunlight streaming in from those big windows!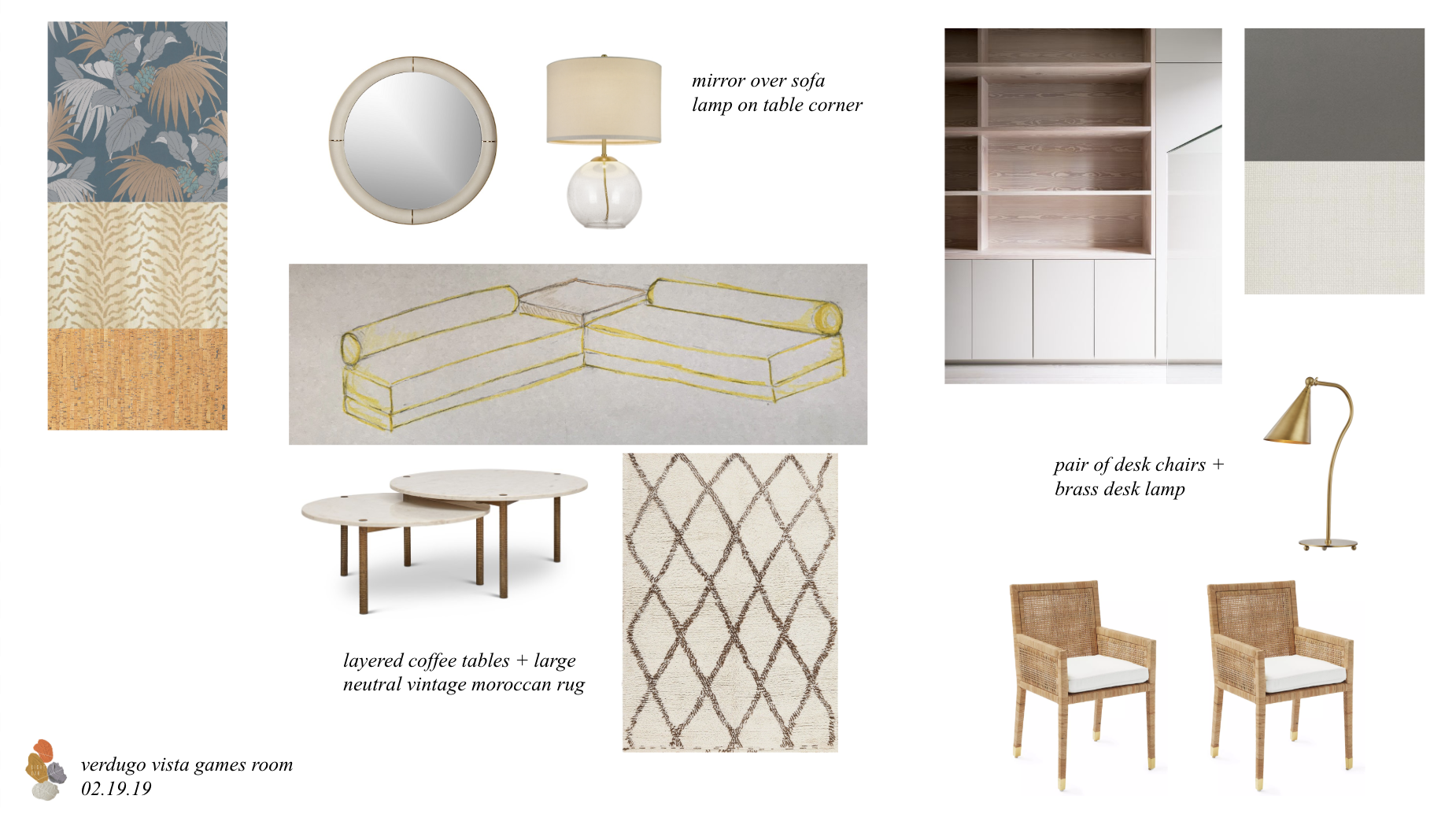 For the furnishings in the room, we're working with California Closets to do the build-out of the desk and shelves, and we're having the sofa custom made and covered in a fabulous gold zebra print velvet by Crypton Home. Little extras like brass and marble coffee tables as well as woven desk chairs will round out a room that's going to be a real eye-catcher when it's all complete! Stay tuned for progress updates!