I just arrived home in LA after several days in Chicago at a housewares trade show. I've shared before how challenging it is for me to manage travel anxiety—including last May when I got seriously anxious before international travel. And in the week leading up to my flight to O'Hare, I was experiencing all the usual moments of panic. I was dreading the fog of jet lag, the restless nights in a strange bed, the overstimulating social situations, and the general sense of displacement that always accompanies a trip for me. Then, I shifted into extreme self-care mode and sailed through the trip with flying colors. For the entirety of my time in Chicago, I was the poster child for putting into practice all my best ways to manage travel anxiety. And when my plane touched down back at LAX, I felt so proud of myself for using my hard-earned emotional tools to stay peaceful and present through the chaos of travel. So I'm sharing the things I did to manage travel anxiety this time around, in the hopes that they'll serve you on your next trip!
Pack Ultra Light: Minimizing how much you pack doesn't just save a checked luggage fee, it saves on sanity! In the past, my anxiety has prompted me to cram as much as possible into my bags, in case of emergency. But all that stuff just makes anxiety worse, because the more I schlep, the more I have to keep track of while I'm on the road—and the more scattered my attention. I've now streamlined my packing so that I can survive with one small roller bag and one over-the-shoulder bag. I'll do a post later this month detailing exactly what I pack, but suffice to say that the less I bring when I travel, the more I'm free of anxiety! Plus, packing light also makes it easier to practice the next tip to manage travel anxiety…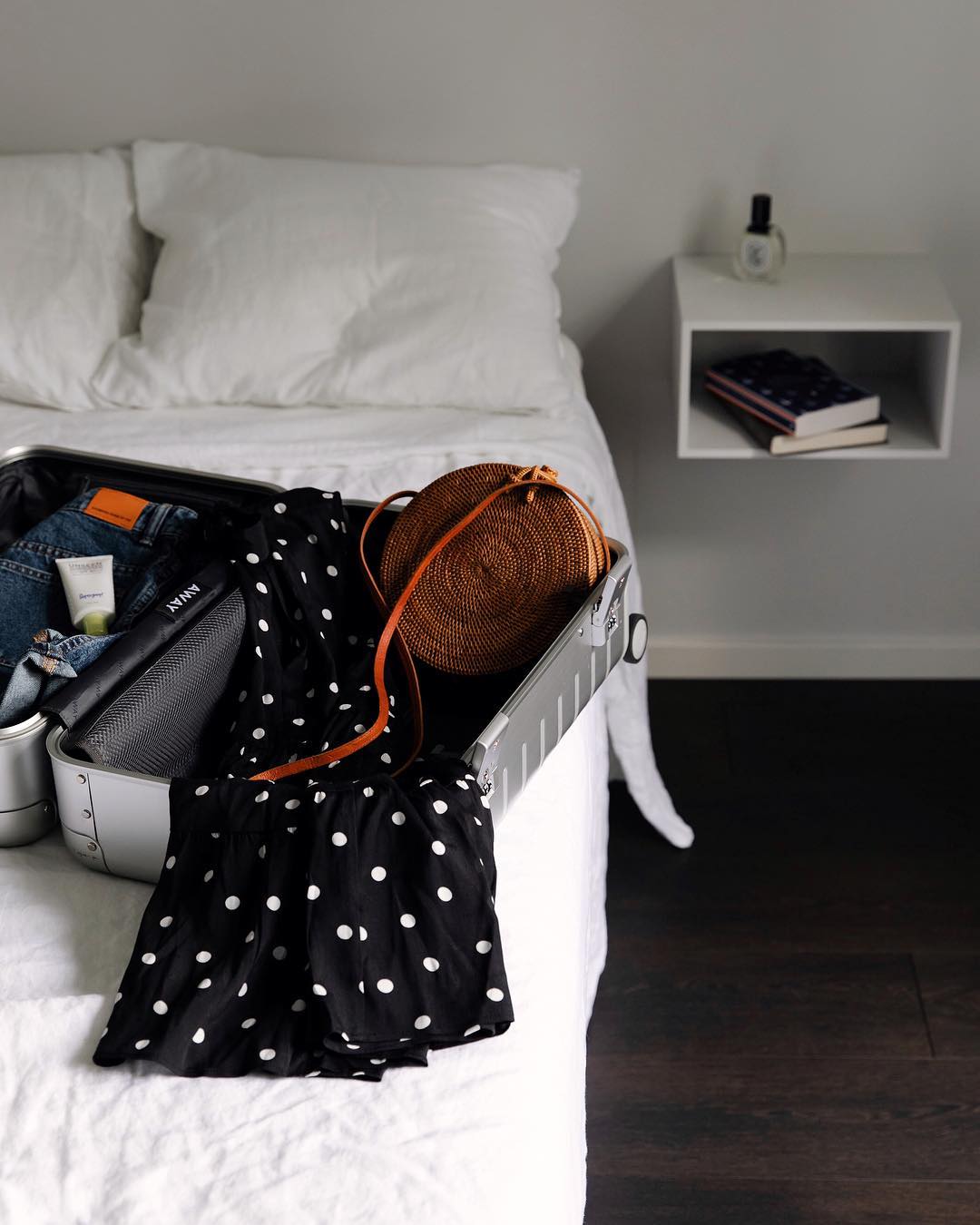 Maintain a Tidy Hotel Room: When I travel for work, my days are full to the brim. I'm interacting constantly with other people and absorbing tons of information. By the time I get back to my hotel room, my brain is buzzing from all the activity! For that reason, I leave my room in immaculate condition each morning so that I can walk into a restful, calm space at night. I resist the urge to leave clothes, shoes, and other belongings out, instead returning everything to my suitcase and stowing it in the closet. This also ensures that housekeeping can do their job thoroughly, since they don't have to clean around my stuff!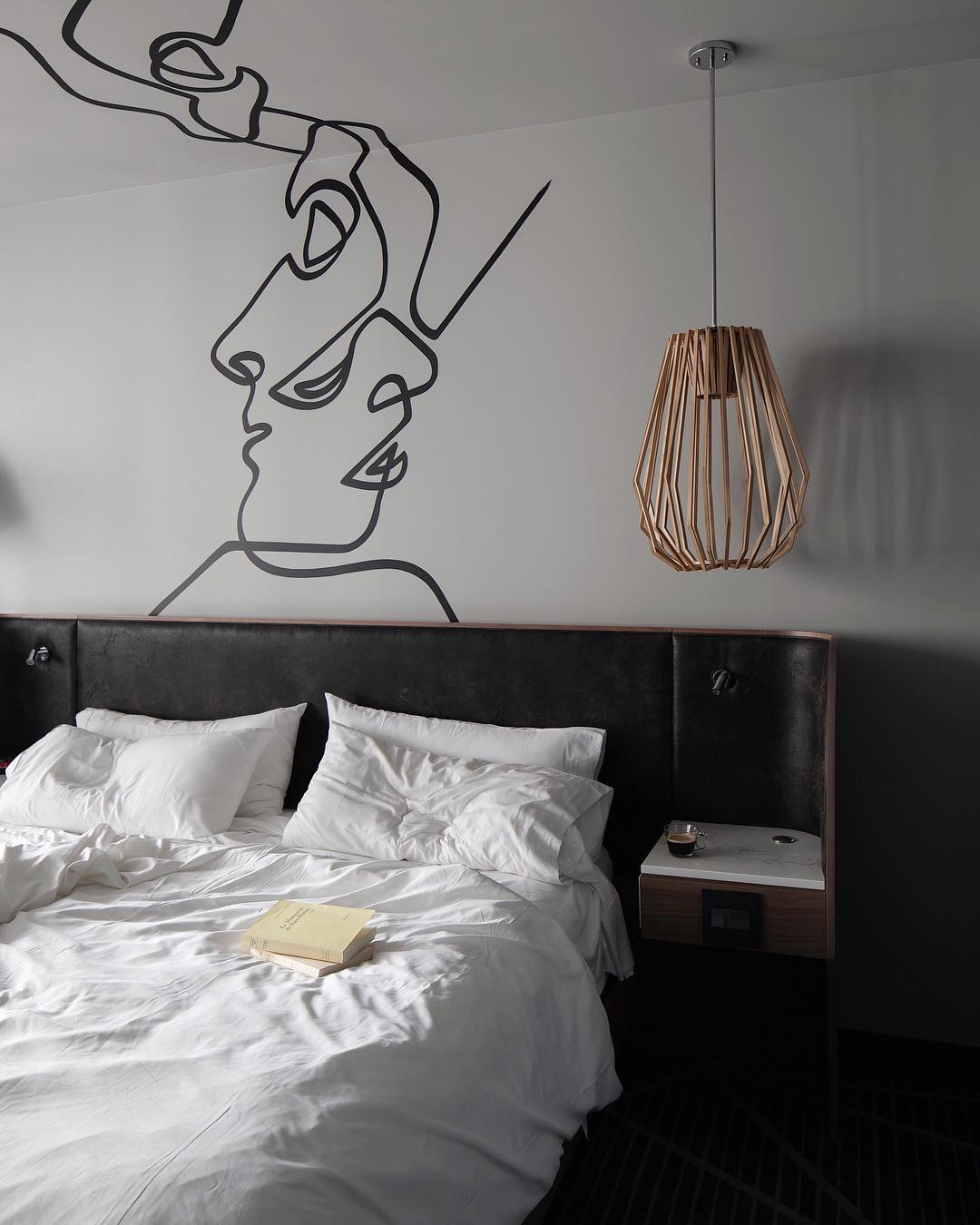 Protect Your Downtime: As an introvert, the social aspects of traveling for work leave me seriously drained. I absolutely must recharge each day, so I'm extremely protective of my downtime when I'm on the road. I'm careful not to accept too many invitations to evening networking events so I can return to my hotel room by a reasonable hour. In Chicago, I even set an alarm on my phone to signal that it was time to leave an industry mingle after one hour! Then, when I'm back in my room, I give myself permission to indulge in a long shower, a moisturizing sheet mask, some trashy TV shows, and a cuddle with my hot water bottle. (I always make room in my suitcase for that!)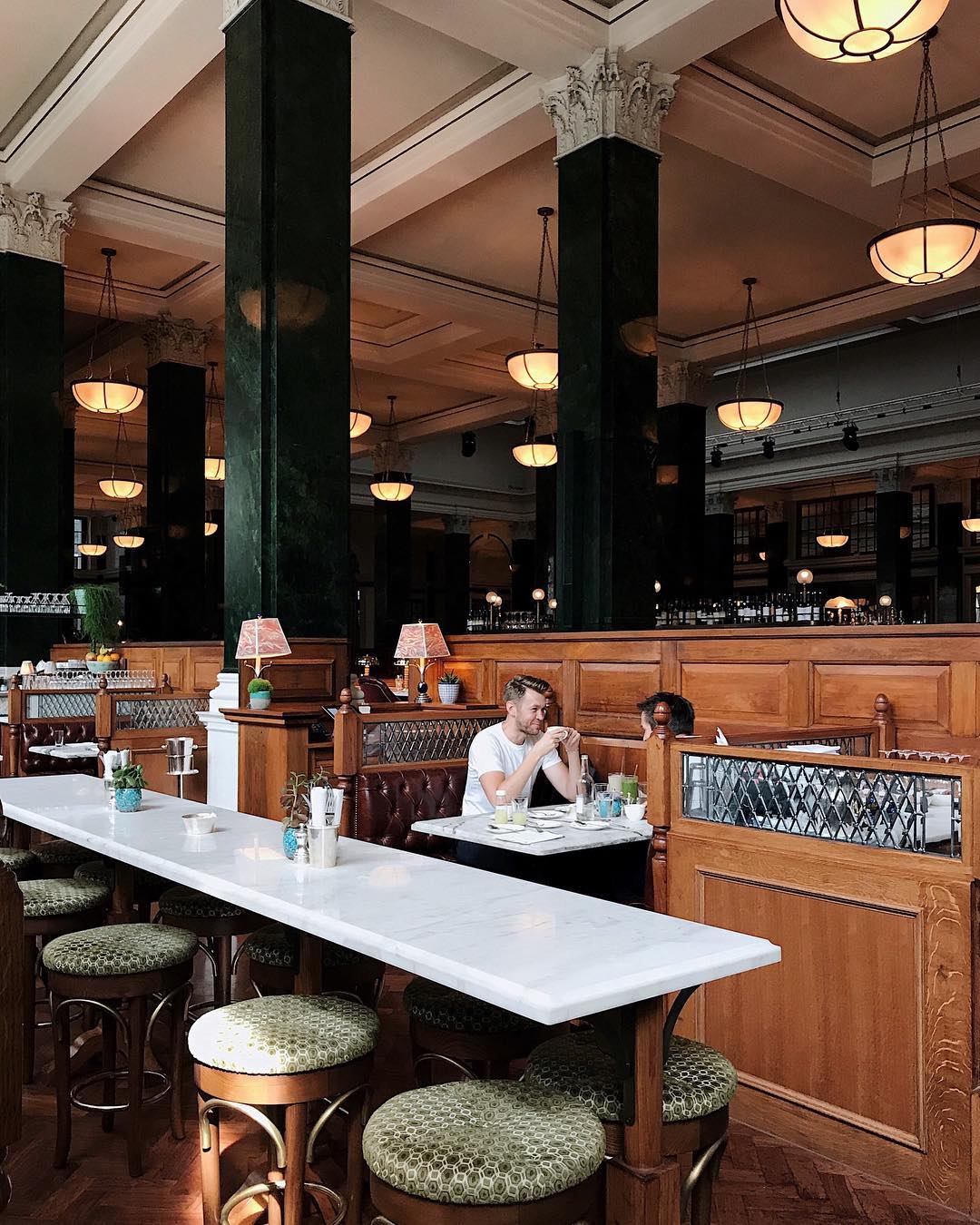 Set Expectations: It's much easier to maintain healthy boundaries in the moment if you've established them in advance. Before I even got to Chicago, I set my intention for self-care with my colleagues. I let them know that I'd recently had the flu and that I'd be prioritizing proper rest, healthy meals, and sufficient downtime over early mornings, inconsistent eating, and late nights. Setting those expectations not only laid the groundwork for me to meet my own needs in a supportive environment, it also created the opportunity for my travel partners to voice theirs too!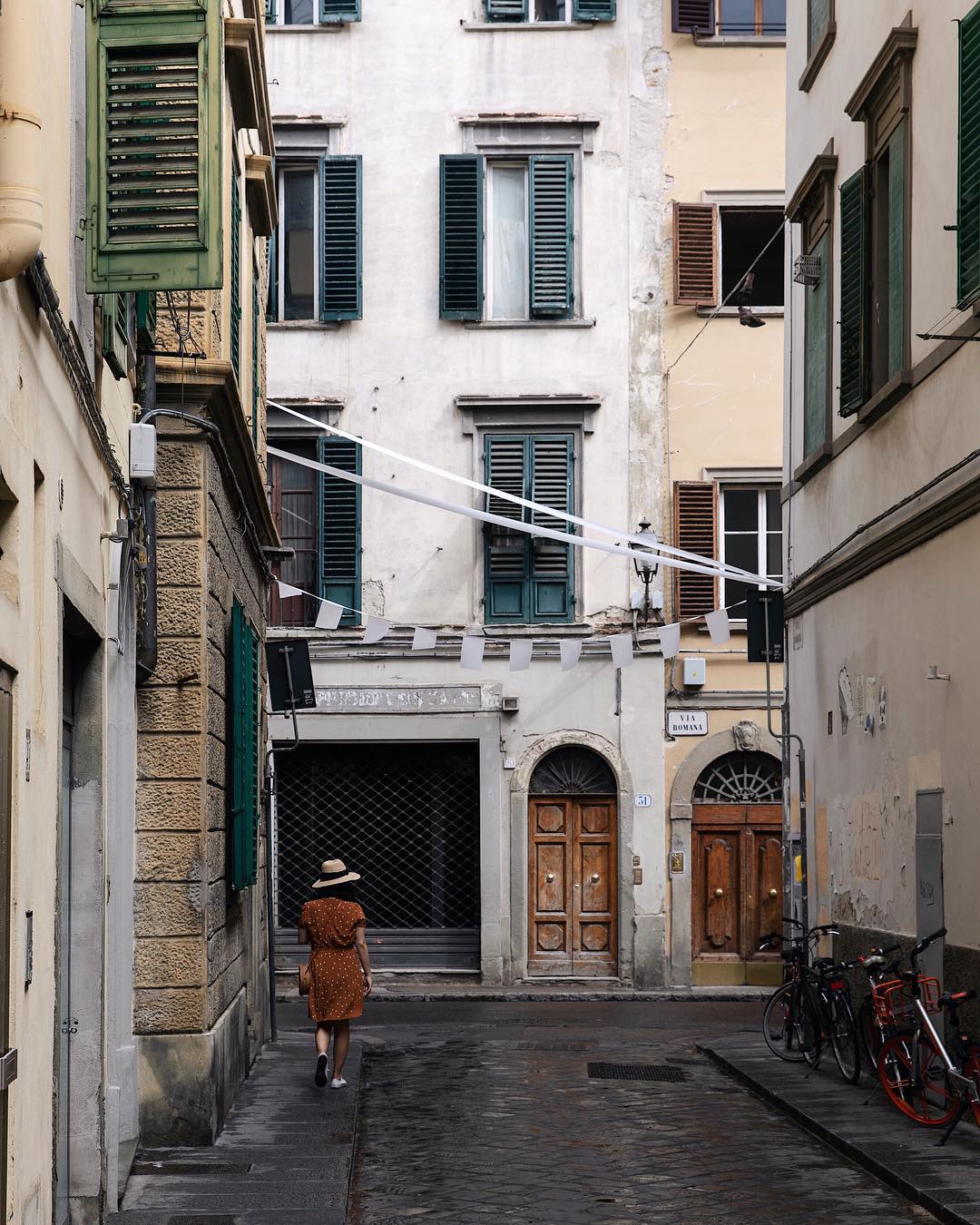 Schedule Physical Activity: I've frequently shared how important exercise is for keeping my stress at bay (remember when my 60-day Bikram yoga challenge helped me get off antidepressants naturally?). Maintaining my fitness routine while I travel not only helps my body shake off the physical effects of jet lag, it's critical for releasing the pent-up mental energy that comes with airport security lines! While in Chicago, I did a SoulCycle class and also took advantage of the hotel gym. If you're not into serious sweat sessions like I am, even a walk around your destination city or a gentle yoga YouTube video in your hotel room can work wonders for shaking off travel woes!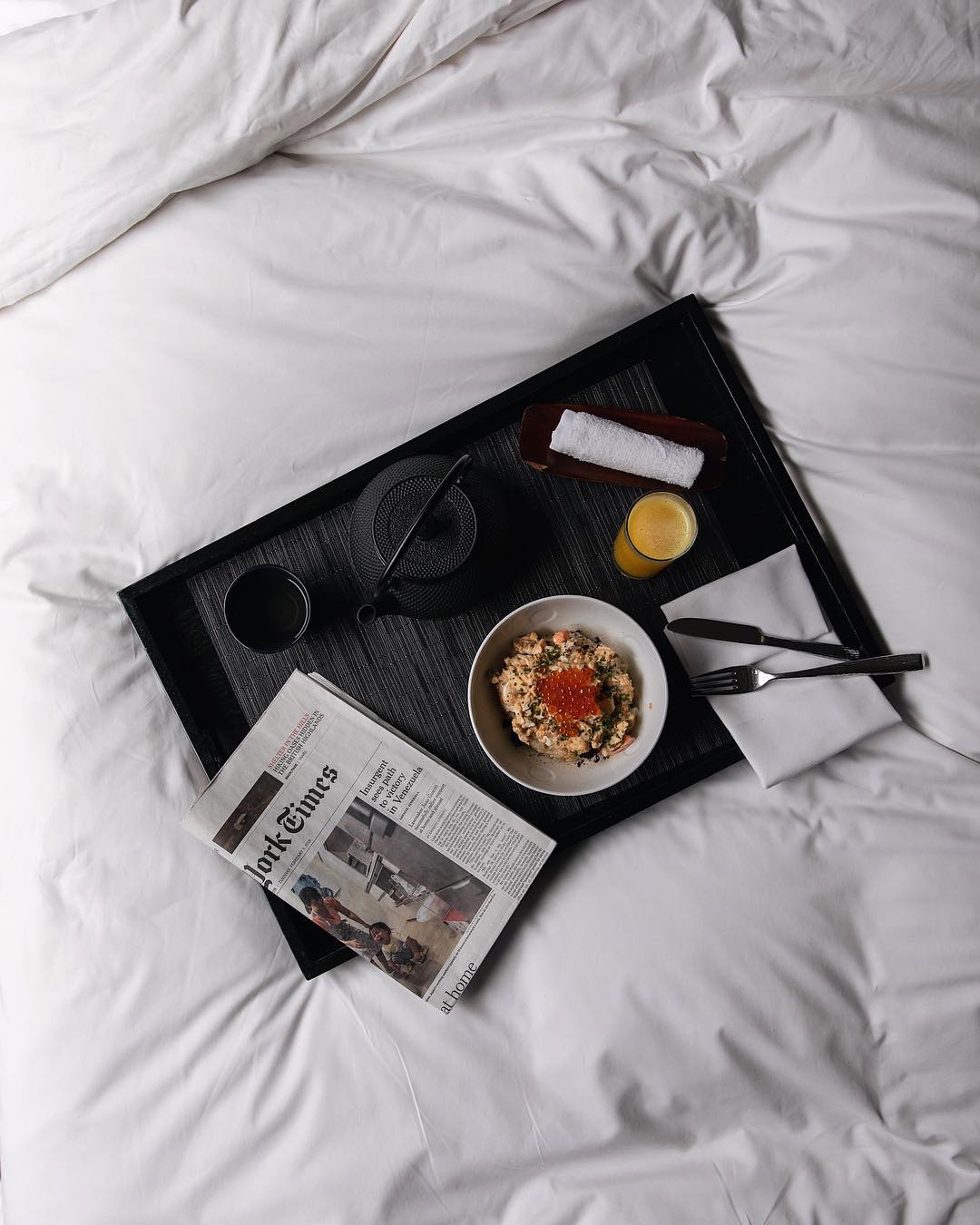 Choose Supportive Meals and Snacks: My body gets confused enough with a time change and an unfamiliar environment; add in foods and meal patterns that it's not used to, and it's a recipe for feeling out of whack! I'm self-aware enough by now to know that I perform my best on quality proteins, veggies, and starches for my meals, with sweet but nourishing snacks like fruit or protein bars between meals. Thankfully, my hotel in Chicago was close to a Whole Foods, so each day I grabbed my breakfast and lunch at the to-go bar. That way, even if my colleagues weren't ready to stop for a meal—or if the meal options weren't to my liking—I could satisfy my body's needs on my body's own timing. That approach also made it easier to choose foods that supported my well-being over the endless offerings on display at the trade show. I created such tasty, satisfying meals for myself, I didn't even want to reach for candy bowls at every booth!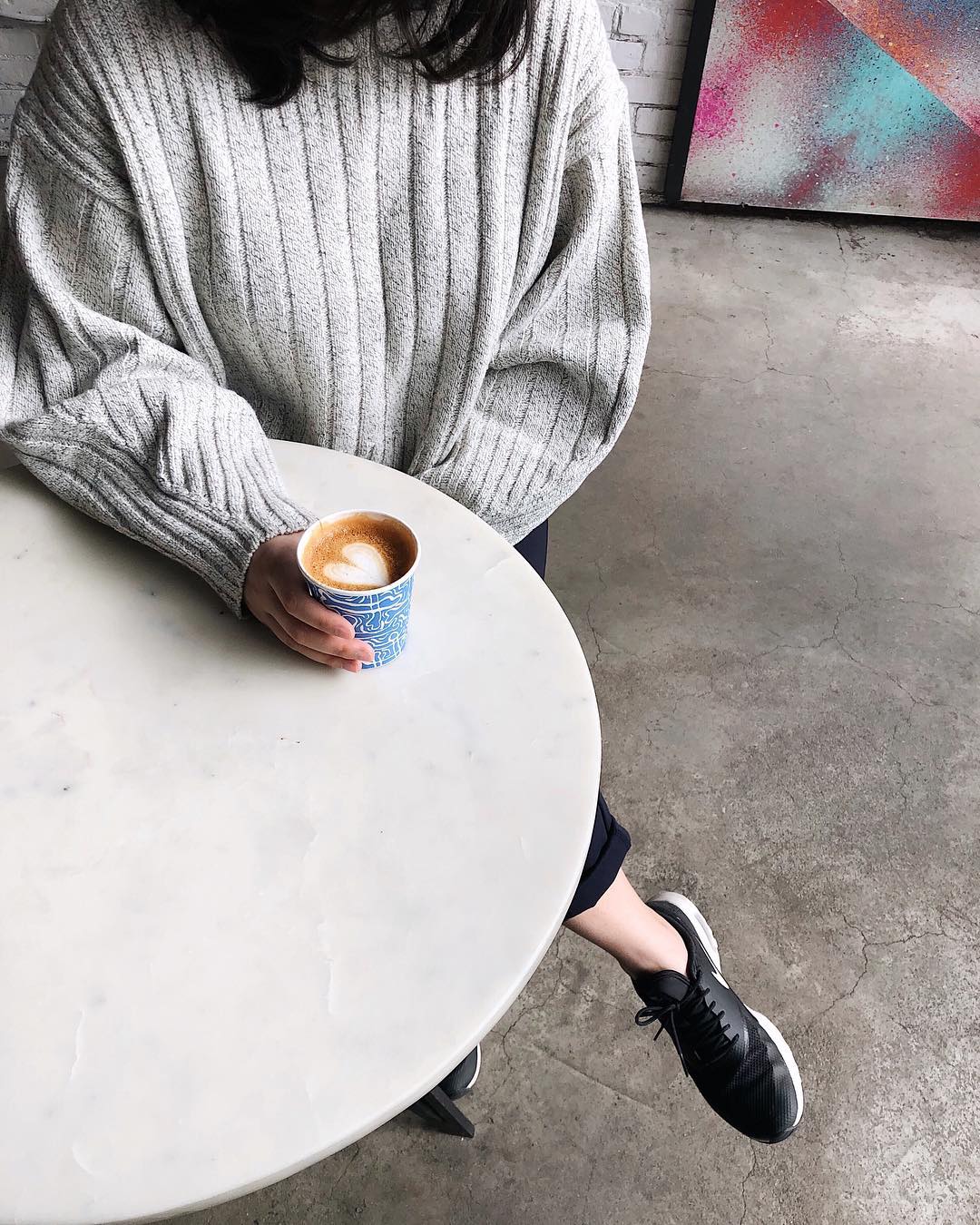 Foster a Sense of Presence: The biggest cause of my unease when I'm on the road is a sensation of groundlessness—like I'm floating in midair while the world flashes past me on fast-forward. To counteract that feeling and to manage travel anxiety, I pull out all the stops to help me stay present. While in Chicago, I carved out 20 minutes each day for mindfulness meditation. Despite the temptation to offset my jet lag with coffee, I limited myself to one cup per day, as an excess of caffeine makes me jittery. And I focused on the gratitude: for the people I was meeting, the new city I was exploring, and the opportunity I'd been given to share my expertise. The mental techniques that foster a sense of presence are different for everyone—for you they might include journaling, calling a friend, or listening to calming music—but we each have an instinctive understanding of what helps us reground. Put those tricks to work when you're trying to manage travel anxiety, and their benefits will impact you tenfold!
All images via @thetrottergirl on Instagram.