Today is International Women's Day! In the spirit of the occasion, I'd like to shine the spotlight a female designer who's leading the charge for women in business everywhere! Artist and textiles guru Rebecca Atwood knows no limits. In 2016 she released her book Living with Pattern, which quickly earned a spot on coffee tables everywhere. She's collaborated with brands on limited edition products ranging from hand soaps to pajamas. Just last year, she opened her gorgeous home decor boutique in New York. And of course, there's her ever-expanding collection of Rebecca Atwood wallpaper, fabrics, and accent pieces!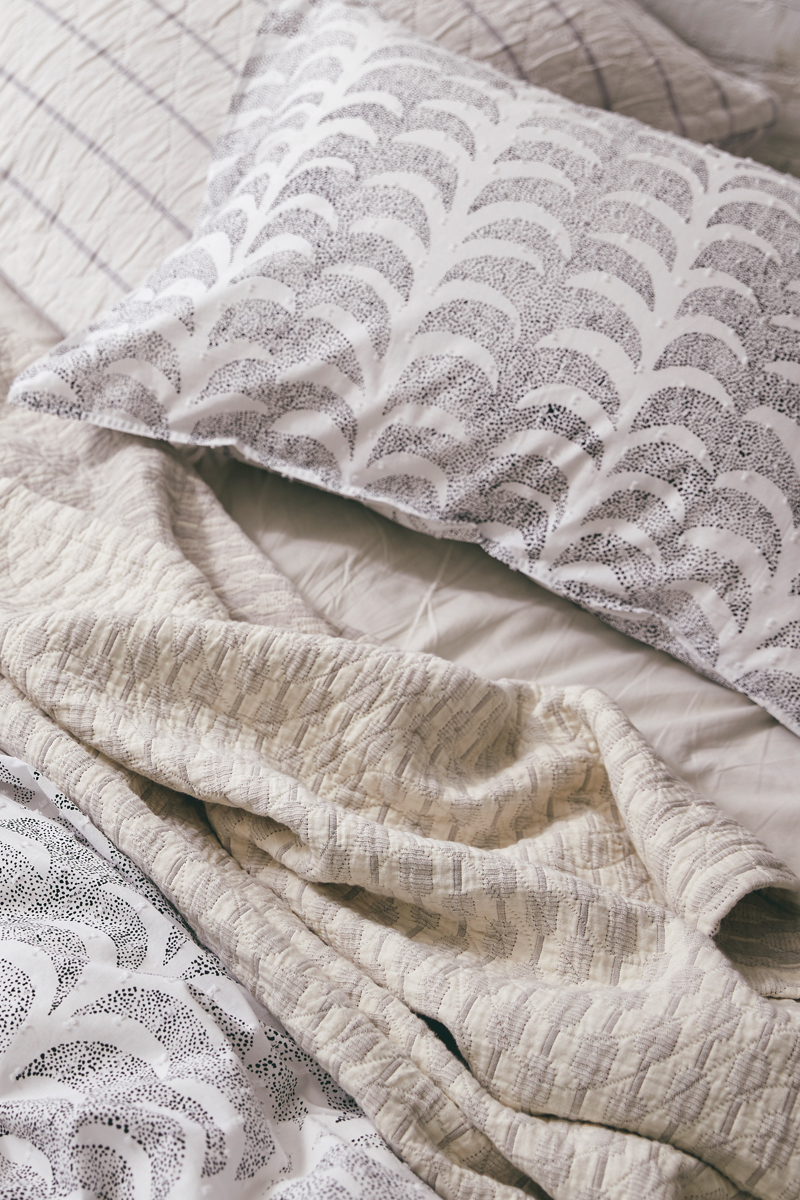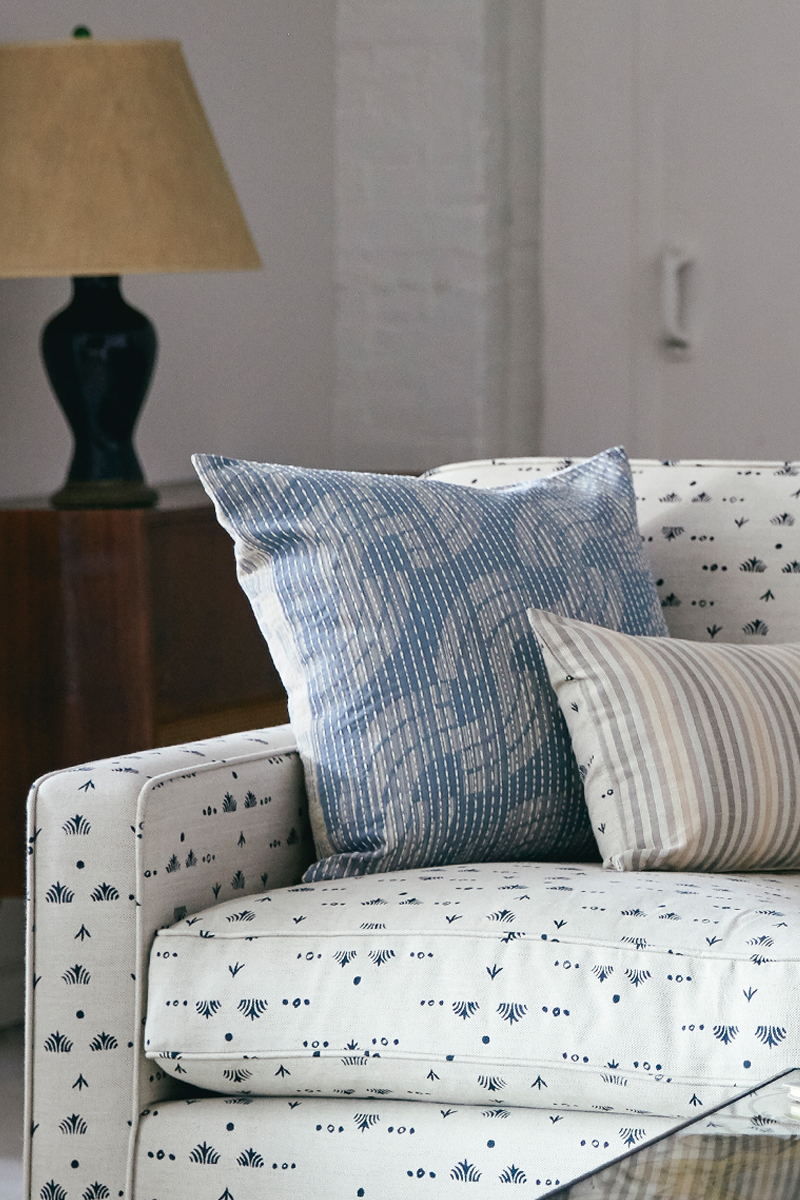 This spring brings a slew of new patterns, all of which began as original artwork from Rebecca's talented hand. Whether she's sketching, collaging, or experimenting with watercolor, Rebecca channels a sense of play into her work that's then translated from initial concept through to final result. For Rebecca, inspiration truly does come from anywhere—be it patterned bedding informed by her great aunt's vintage scarf, a duvet cover reflective of a vacation to Mexico, or a throw pillow echoing childhood memories of field grass.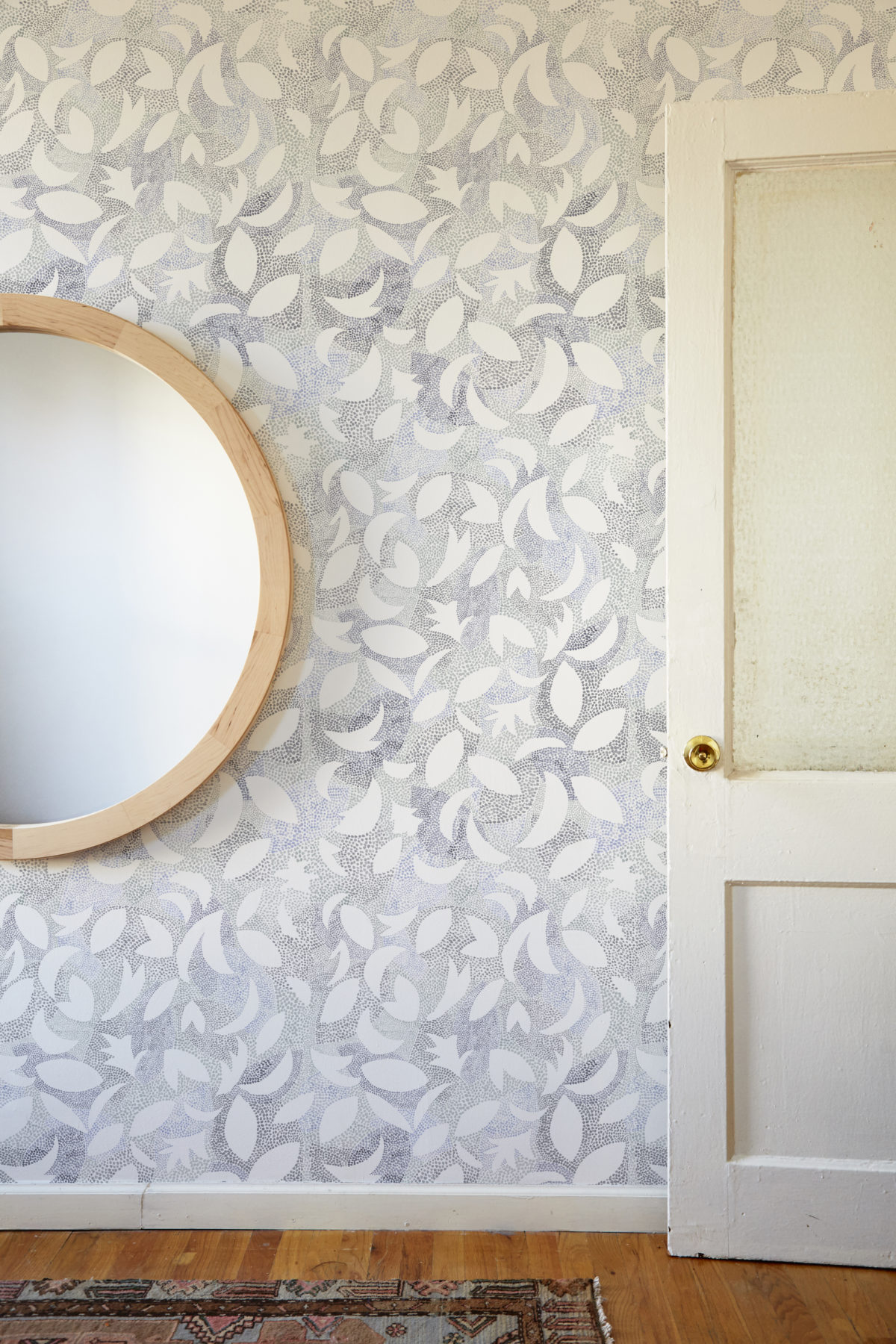 One of my favorite additions to the Rebecca Atwood wallpaper lineup is a new color for one of Rebecca's classics. Her swirling marble pattern has always tickled my fancy—we used the peach version of this print for the curtains in the 70's-inspired bedroom makeover we did for Caroline!—and the latest black and white version (shown in the very top pic!) is begging to see some action in a future project! I'm picturing it in a powder room with brass accents and gold-veined marble. Or, wouldn't it look fantastic lining the interior of a closet to create a special surprise each time you open the doors? Rebecca's entire collection always gets my own imagination going, which is the true testament to a visionary entrepreneur!
Shop Rebecca's new arrivals for the latest Rebecca Atwood wallpaper, bedding, throw pillows, and more!