I've been a huge fan of Rough Linen ever since the brand launched a few years back with a small but splendid collection of linen household basics. They're my longtime go-to for table linens, not only because they look beautiful but also because they have such a luscious drape that they make styling photos a breeze! The Rough Linen vibe encapsulates exactly the qualities we all love most about linen in general: luxurious and special, yet tactile and effortlessly inviting too. Linen doesn't take itself too seriously, and it reminds us to do the same!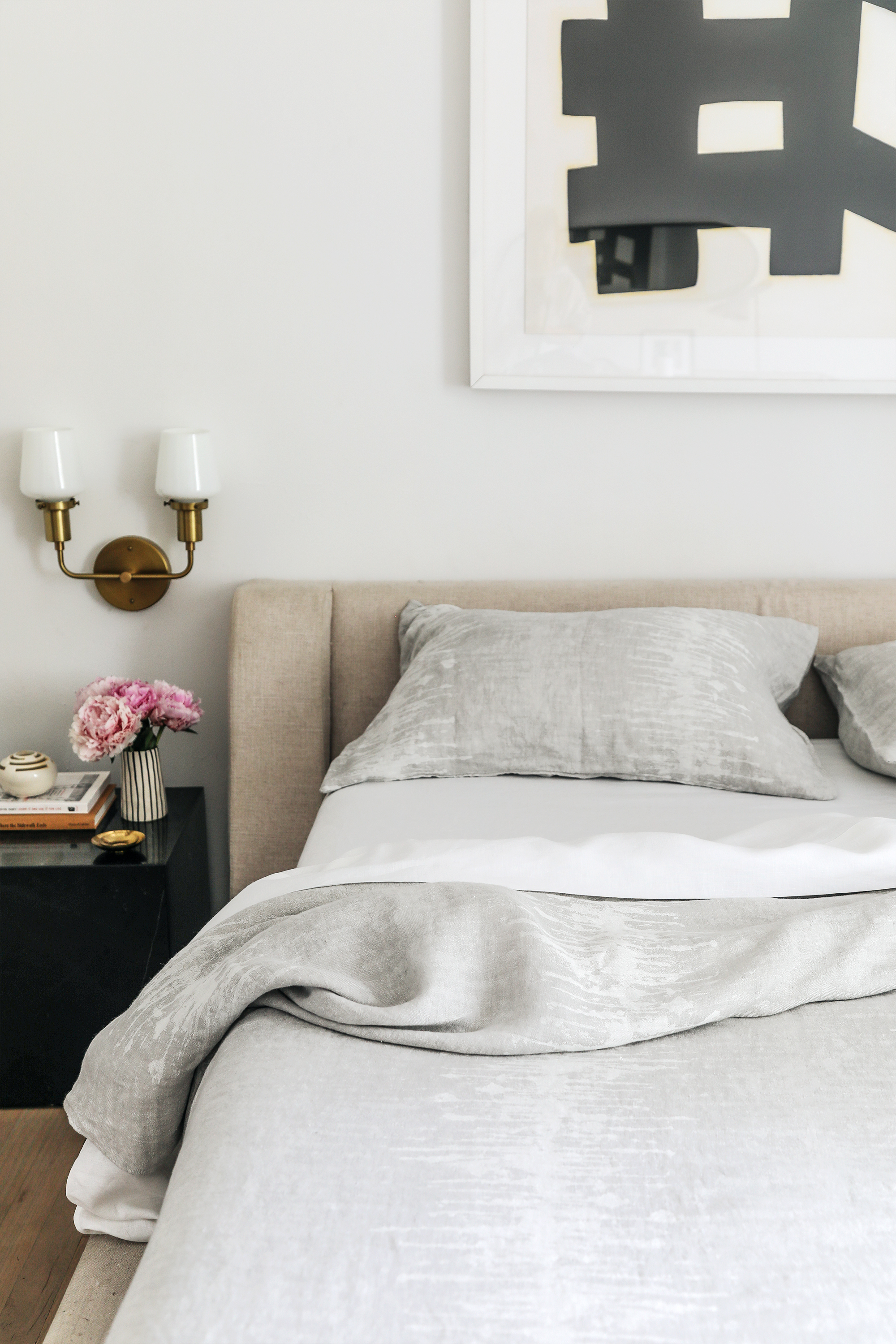 As Rough Linen has grown, they've expanded their offerings to include a full range of linen bedding options—and the latest additions to the lineup are particularly perfect for a summer bedroom update! First and foremost, the brand has just launched a fitted linen sheet. For a long time, they didn't offer one as Rough Linen's founder Tricia is a staunch supporter of the all-purpose flat sheet. But eventually enough customers clamored for a fitted sheet that she decided to put one into production! The resulting sheet is crisp and cool, an ideal foundation for sound summer sleep no matter how high the temperatures may rise.
Then, to top things off, the just-launched Echo Linen Duvet Cover is exactly what the doctor ordered for those of us seeking a touch of oh-so-subtle pattern in the bedroom. The serene tones and textures create a peaceful feeling that's reminiscent of dawn at the seashore. Plus the print is the merest of nods to the tie-dye trend that's currently ruling the airwaves right now, but in an incredibly classy and timeless way. Plus, as you can see below, it's Sophie the Cat approved. Rough Linen is the stuff that summer Saturday morning lounging is made of, no matter what species you are!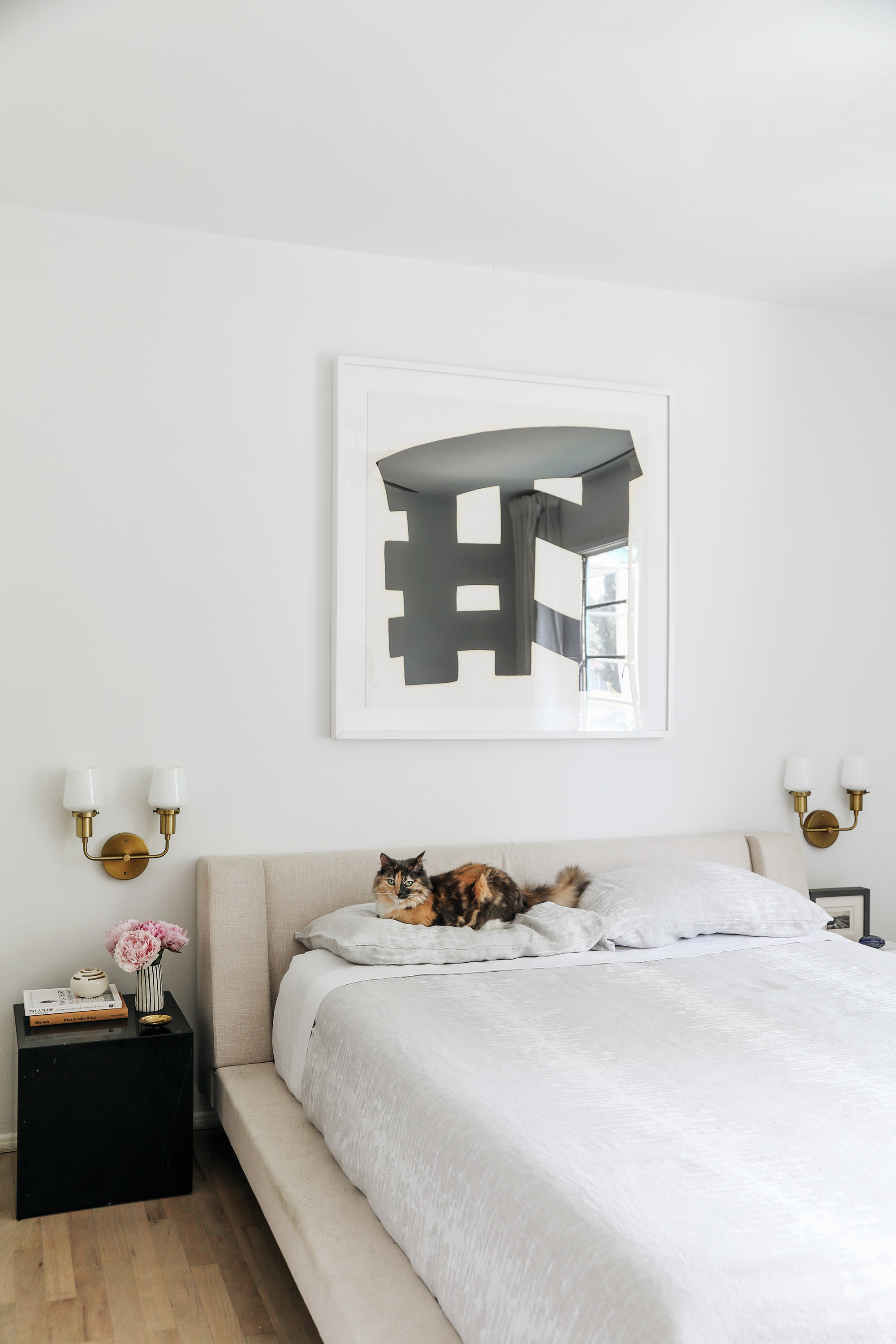 Photos and Styling: Anne Sage.