With every change of season I get an itch to switch things up around the house! Over the winter, I was all about giving our bedroom a facelift to increase the coziness quotient. And now that summer is upon us, I've turned my eye to our dining room. With the longer daylight hours and abundance of fresh produce flooding the market, I really put my hostess hat on around this time of year! I'm kicking things off with some pretty upholstered white dining chairs from Essentials for Living. I've never had upholstered dining chairs before and these feel like such an elevated step in a new direction!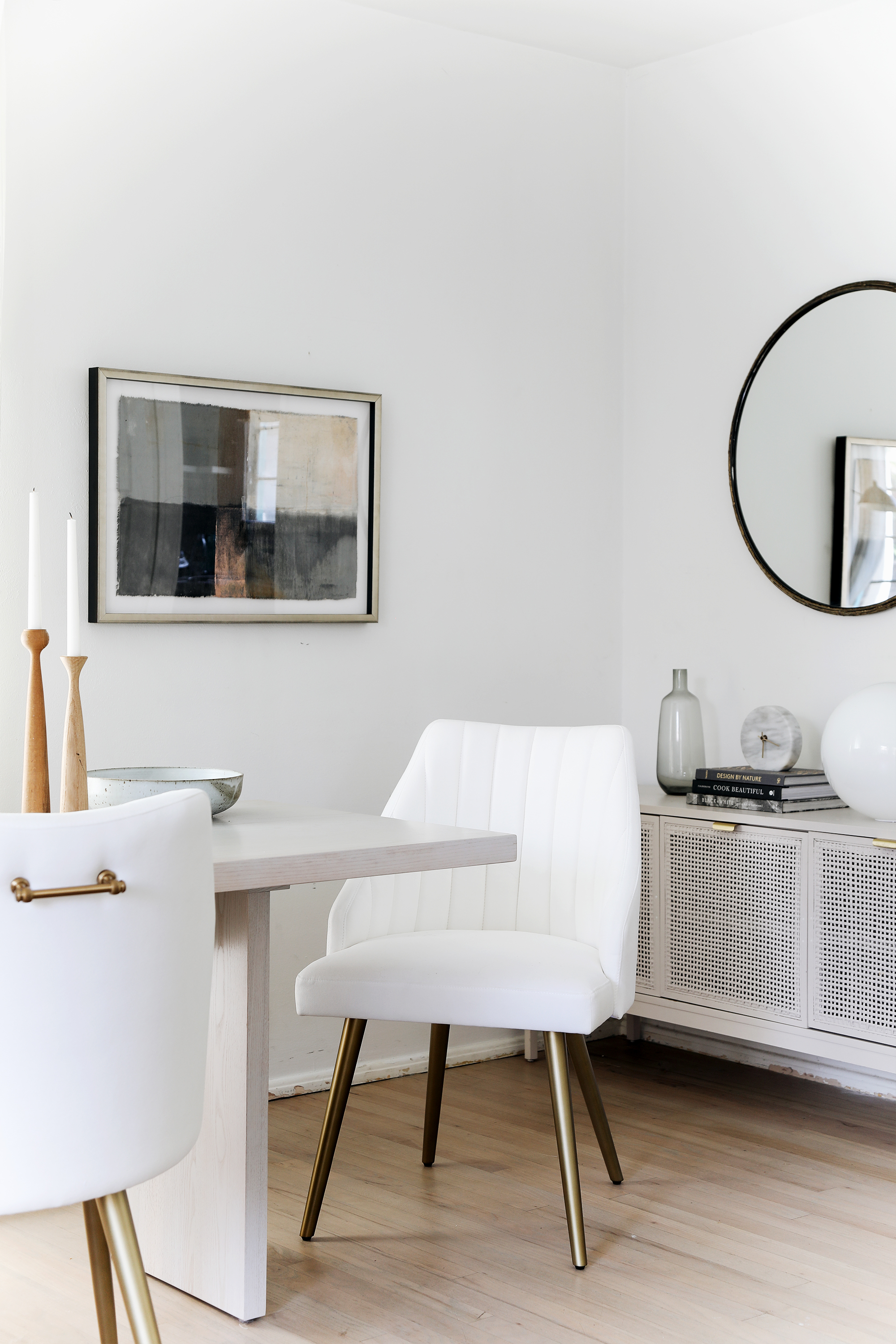 I was first drawn to these Vera chairs in LiveSmart Peyton Pearl fabric with a Brushed Brass finish for their nicely balanced proportions and the slope of those pretty curved arms. Plus I'm all about deco details lately, and that channel tufted construction screams sophistication! The brass legs add a touch of glam without being over the top. Plus, that crisp white hue is so versatile; it will look fresh and airy no matter what styling touches I add to the space! Even better, the LiveSmart fabric has performance features like easy clean-up and extra durability, so the chairs will stay looking great for years to come—even in our home with four pets!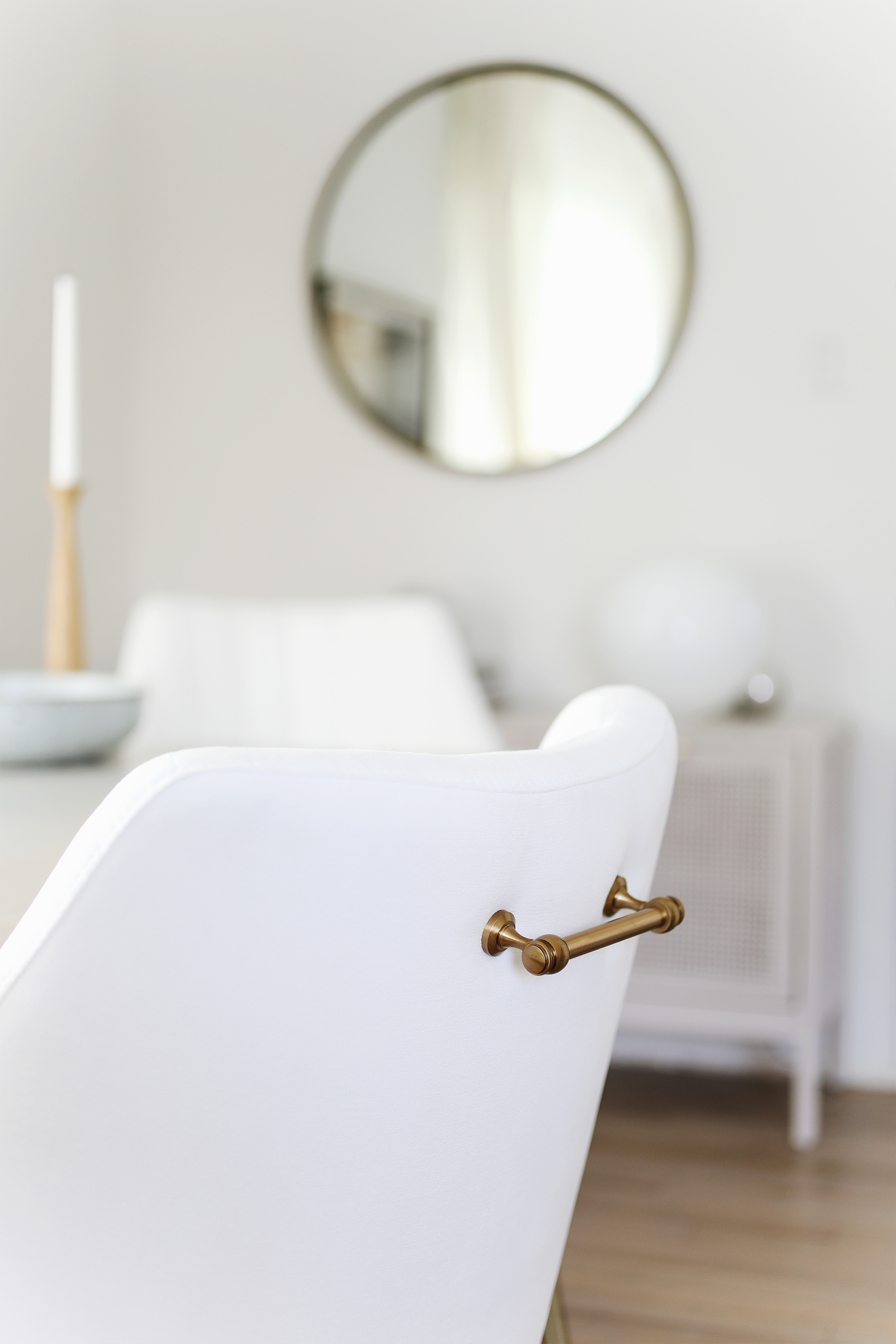 The overall effect of these new chairs is at once luxe and timeless. They bring a welcome touch of tailored flair to the space. The Essentials for Living brand is all about offering high-quality contemporary and transitional pieces for at accessible price points, and these white upholstered dining chairs definitely deliver. They're comfy enough to welcome guests to my table for long, lingering meals—all year round! For the scoop on more gorgeous Essentials for Living finds, sign up to receive their newsletter, and sign up here for a trade account if you're an interior designer looking to shop the brand!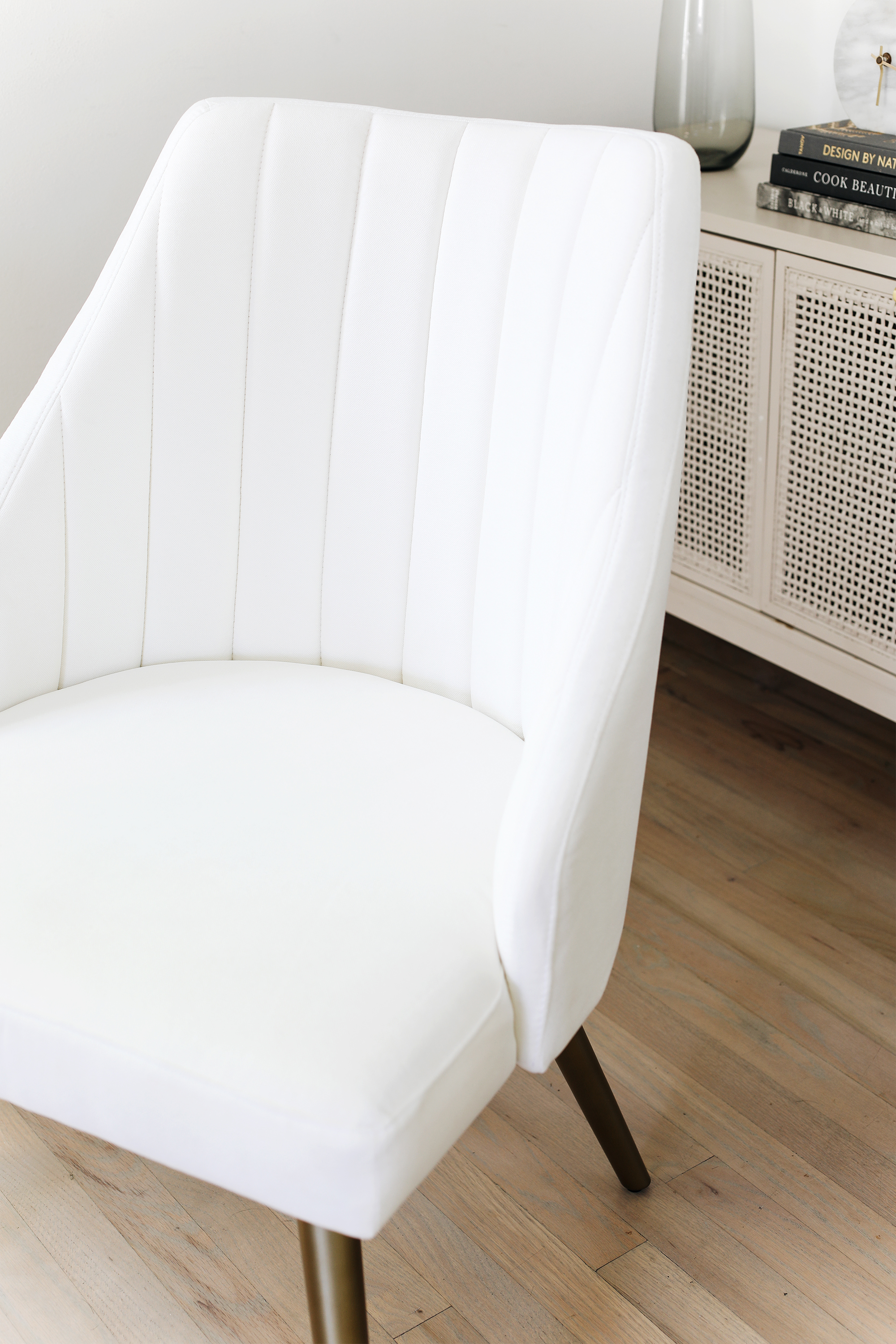 Photos: Anne Sage.