This summer marks three years since we opened the doors at my studio Light Lab! In that time, the space has been home to countless shoots, events, and workshops. Not only do we use it for our own projects, but everyone from Disney to Netflix has booked the studio! We've become known for offering a space whose decor feels fresh and innovative, a place where art directors and event designers don't have to haul in tons of stuff to set a stylish scene. And since the trends (not to mention our tastes) have definitely evolved since we first renovated the studio, we've been itching to give Light Lab a dining area and kitchen makeover. After all, our business depends on staying ahead of the curve!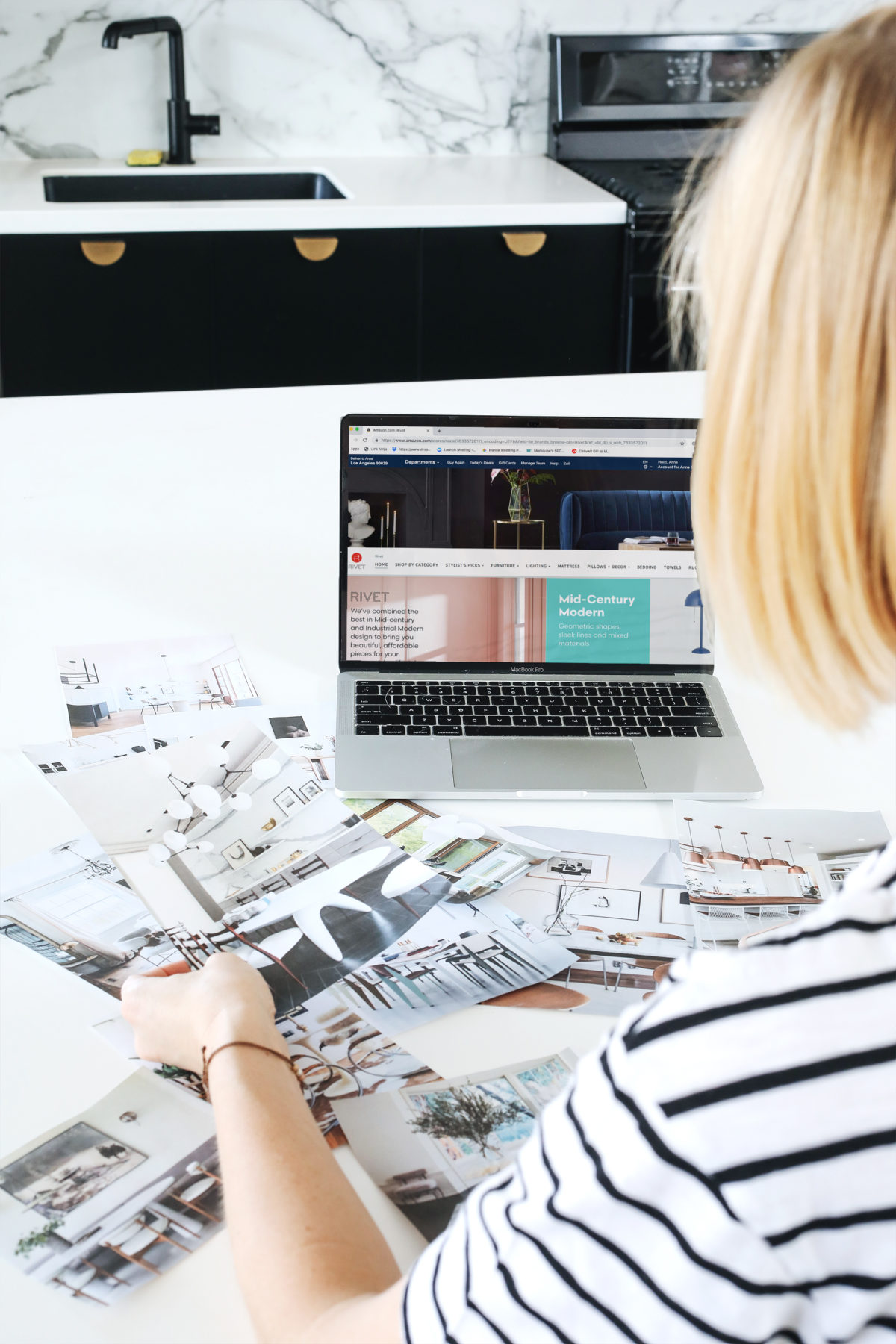 So when Amazon Home reached out to me about refreshing one of my spaces using pieces found exclusively from amongst their massive selection of furniture, decor, lighting, and storage, I already had the perfect project in mind! Amazon Home has been my shopping go-to for a while now—their fast, free Prime shipping is a godsend when I'm styling an interiors shoot and the stores in town don't have what I need.
Plus the brand has recently added features like a Discover tool that allows you to customize your product recommendations according to your style, making it easier than ever to find everything you need for every room in your house. You can even use your smartphone camera and the Amazon Home app to visualize items in your space before you buy. I knew that giving the kitchen and dining area at Light Lab a whole new look would be a breeze with Amazon Home!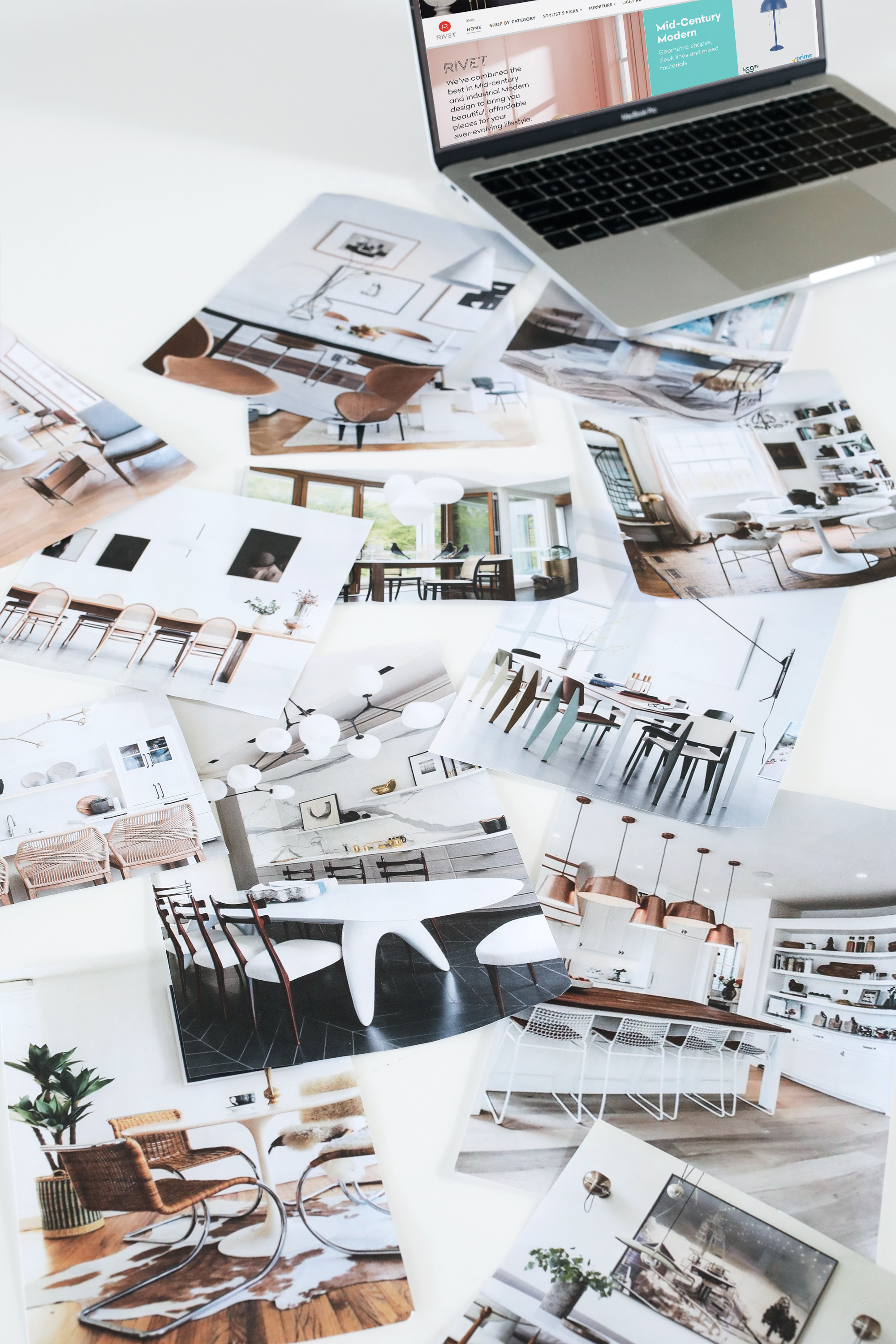 I kicked things off by pulling tons of inspiration for the vibe we wanted to create. Lately I'm fascinated by unexpected combinations of unusual shapes, including lots of architectural curves and playful proportions. Since we aren't changing the built-in aspects of the kitchen—the cabinetry and appliances are remaining the same—we're focusing on statement-making counter stools, lighting, and accent decor to add life to the room. In the dining area, which we also use as a workspace for meetings, we're looking to dynamic textures and sculptural silhouettes for a commanding presence.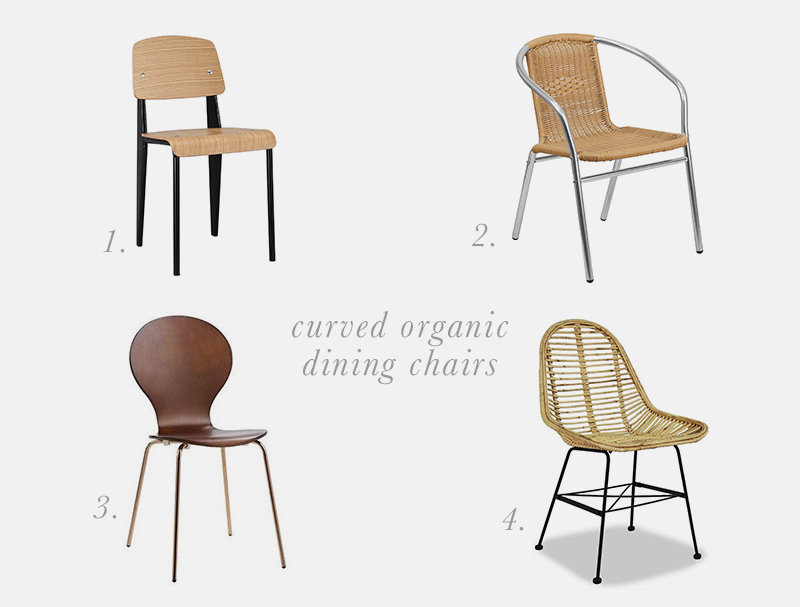 Then came the fun part: shopping! For each category of product that I was hunting for, there were dozens of gorgeous options to choose from. I was especially thrilled to how chic some of Amazon Home's exclusive collections are. Their Now House by Jonathan Adler is full of fashion-forward and accessibly priced finds from the iconic designer; and Rivet is a trove of midcentury and industrial modern essentials to lay a sophisticated foundation in any room.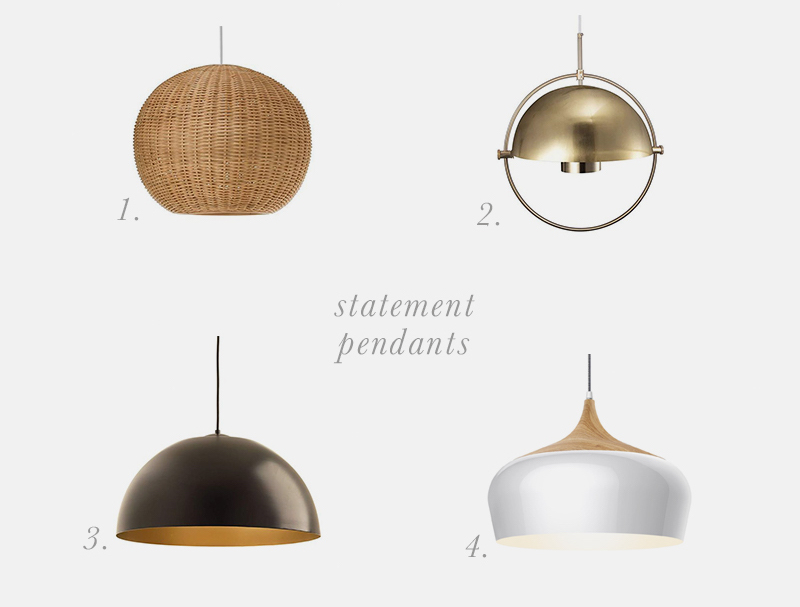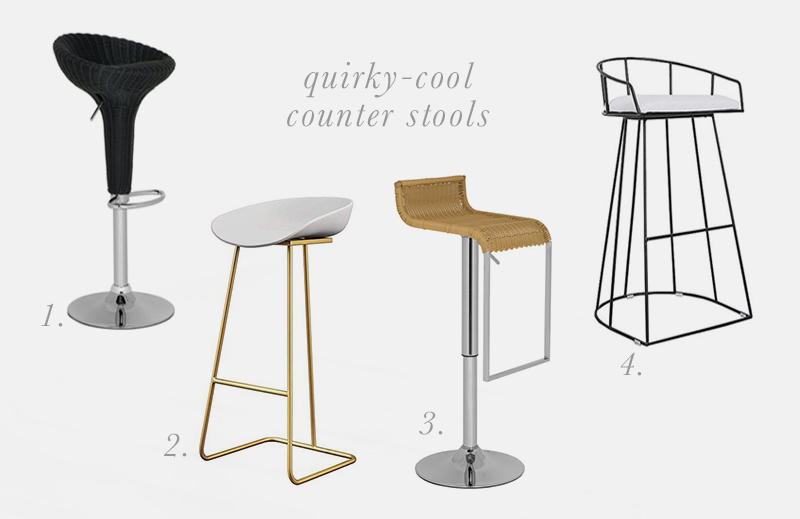 These get-the-look boards are just a thin sliver of all fantastic chairs and tables, pendants, stools, and decor accents I gathered when I was making my final decisions for the makeover. In fact, that was the hardest part of the whole process: selecting only what we needed from the hundreds of perfect pieces! But finally I got over my commitment issues and placed the order—and thanks to Prime shipping, most of the items have arrived already. (Yup, even the large ones!) Stay tuned for the install process, which I'll be sharing on Instagram stories, and also the final reveal. This is not only going to be an incredibly cool interiors refresh, but also the fastest one ever!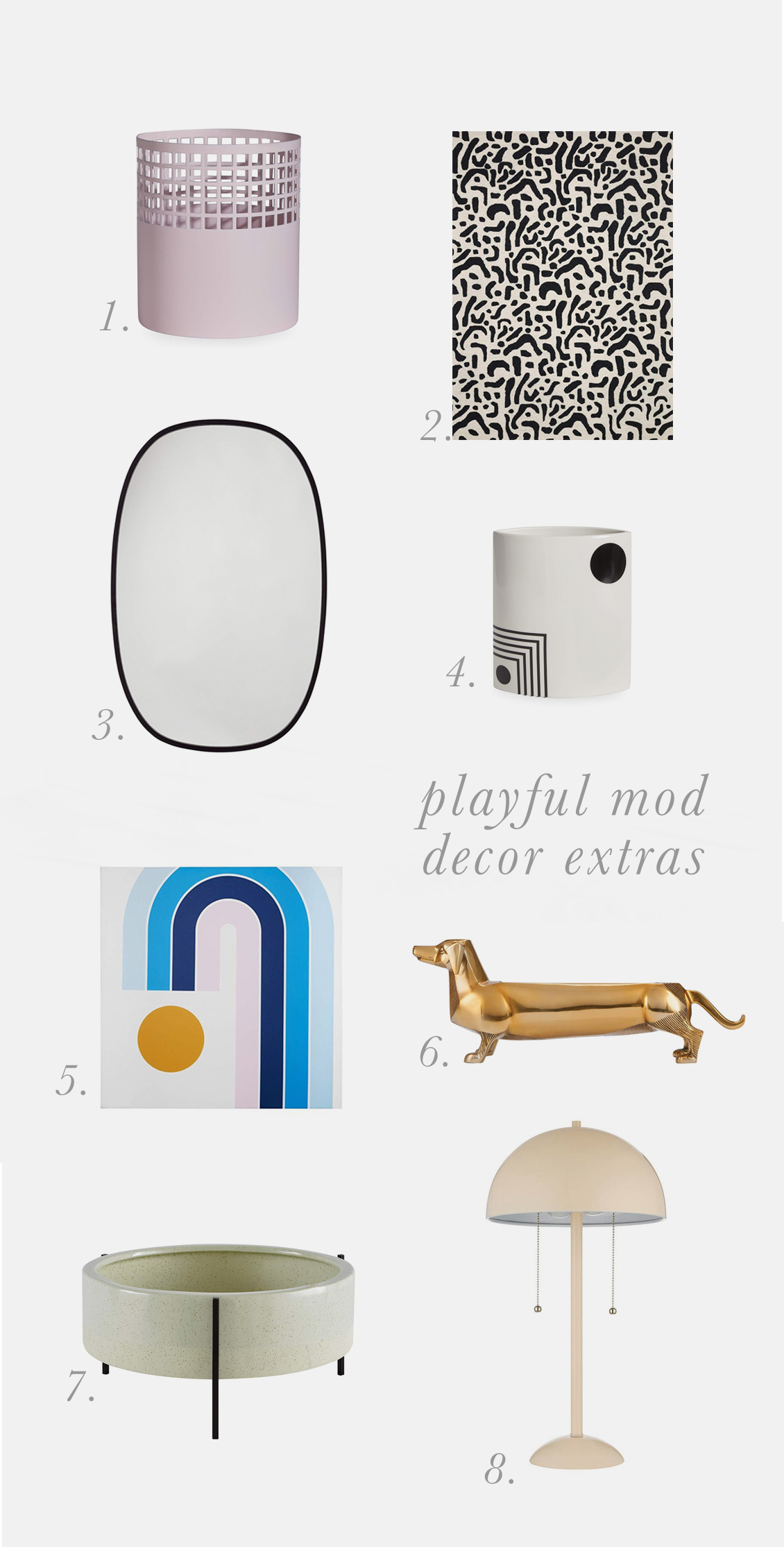 Shopping Guide: Dining Chairs 1. Metal and Bentwood Modern Dining Chairs 2. Metal and Rattan Cafe Chairs 3. Walnut and Rose Gold Bentwood Dining Chairs 4. Modern Rattan Dining Chairs
Pedestal Tables 1. Stainless Steel and Marble Modern Dining Table 2. Artificial Marble 78″ Tulip Table 3. Stainless Steel and Marble Pedestal Dining Table 4. Pedestal Dining Table with Geometric Base
Statement Pendants 1. Wicker Ball Pendant Lamp 2. Modern Brass Pendant Lamp 3. Oversized Black Pendant Lamp 4. Wood and White Pendant Lamp
Quirky-Cool Counter Stools 1. Black Wicker Adjustable Counter Stool 2. White and Brass Modern Counter Stool 3. Natural Wicker Adjustable Counter Stool 4. Black Wire Counter Stool
Playful Mod Decor 1. Now House by Jonathan Adler Gridded Vase 2. Now House by Jonathan Adler Black and White Patterned Rug 3. Modern Black Oval Mirror 4. Now House by Jonathan Adler Large Mod Lines Vase 5. Now House by Jonathan Adler Printed Canvas 6. Brass Wiener Dog 7. Mid-Century Ceramic Planter with Iron Stand 8. Modern Dome-Shaped Table Lamp