Every so often, a space stops me in my tracks—and that's exactly what this vintage inspired kitchen did when it popped up in my Instagram feed this week. The word stunning doesn't do justice to its beauty, but it's a start at least! This kitchen comes to us from Nashville-based Lauren Bradshaw Design. You may recognize Lauren's name from her previous company, the Walnut Animal Society, a charming brand from a few years back that produced handmade felt animals as well as storybooks inspired by them. Lauren has now put down her needle and thread and picked up her interior design hat, clearly to the benefit of her clients (and the rest of us!)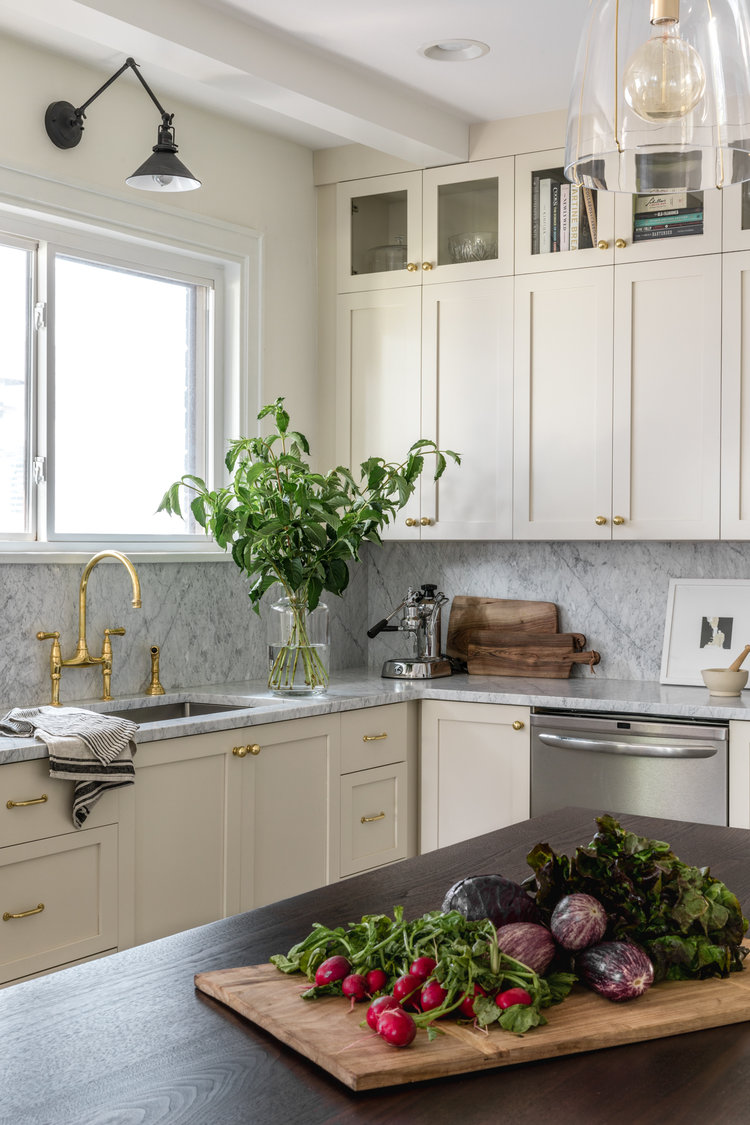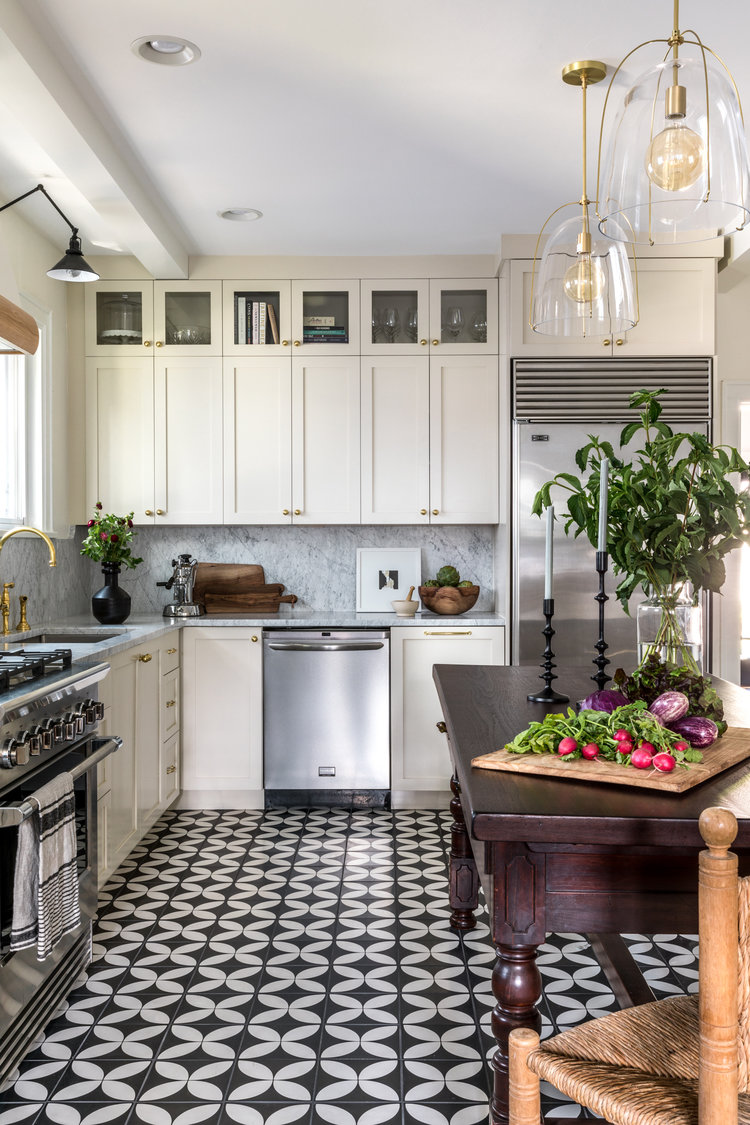 Lauren describes her approach as incorporating "modern and handmade elements into timeless design". That ethos made her the perfect person to reimagine the kitchen in an historic Tudor located in East Nashville. Picking up on motifs from other parts of the house—specifically arched entryways and subtle curves throughout—Lauren paid homage to the home's classic architecture with details like curved edges in the marble backsplash and curved oak banding on the range hood. And then of course there's that striking black-and-white tile floor, which is at once playful and eye-catching but also reminiscent of the instantly recognizable, high-contrast timbering construction unique to Tudor homes.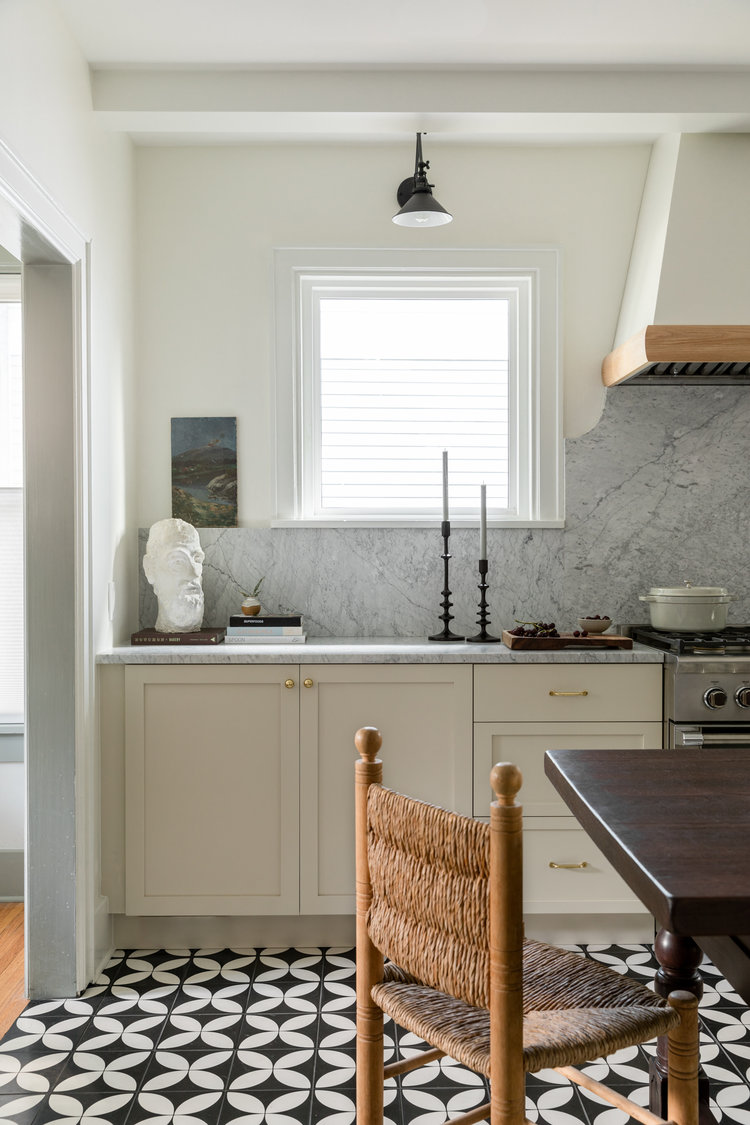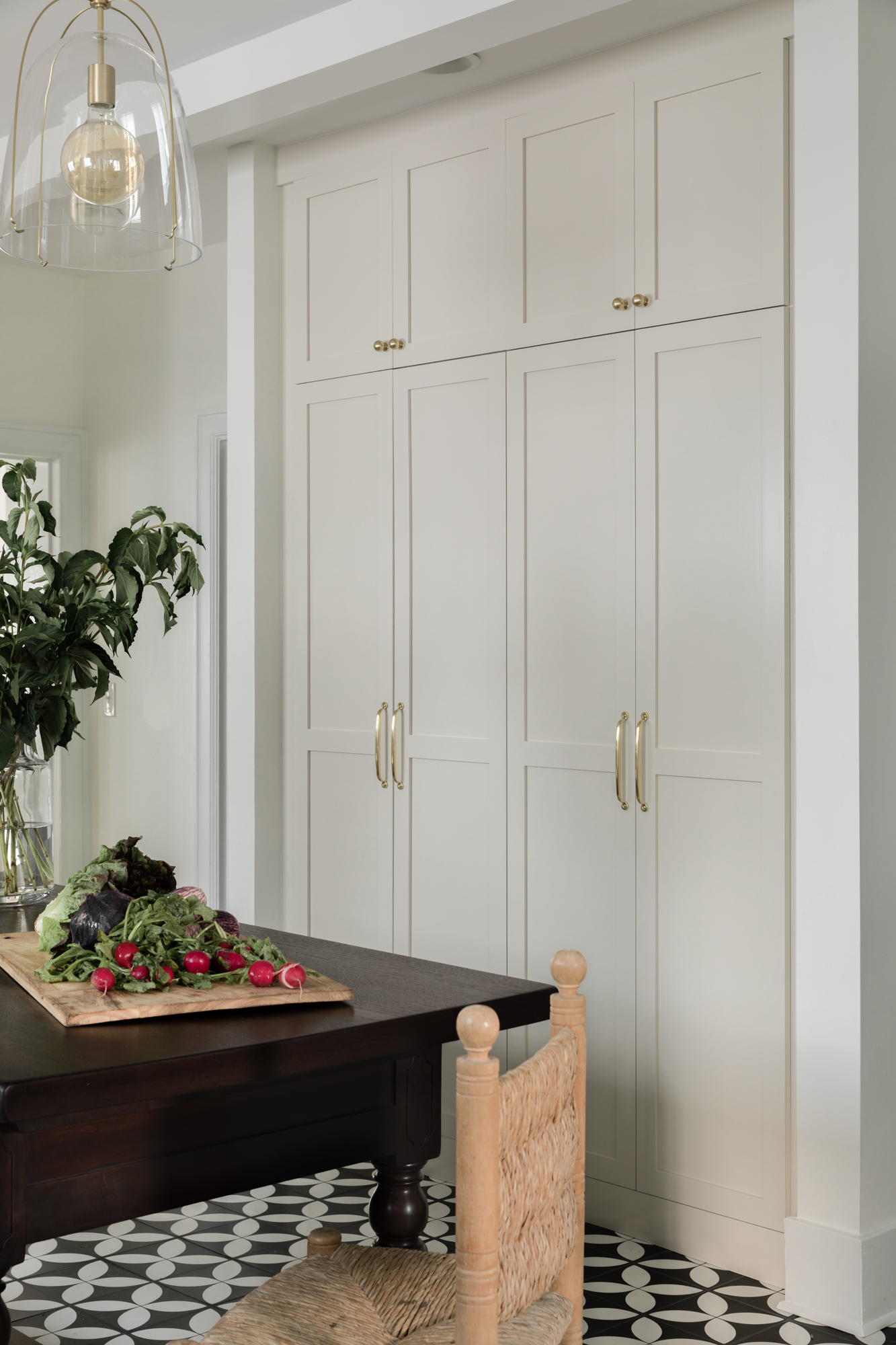 Other elements worth swooning over in this vintage inspired kitchen? Well, there's that full wall of floor-to-ceiling pantry cabinets, which Lauren created to maximize storage. It reminds me of something you'd see in the scullery of one of England's grand estates! Then there's the antique island, whose brass drawer pulls and polished turned legs boast an air of elegance. But there's plenty for the contemporary design eye too! Stainless steel appliances firmly place this kitchen in the 21st century, especially when mixed with polished brass fixtures. From the sophisticated lines to the clever materials mix, this kitchen has something for everyone to love!
P.S. Be sure to follow Lauren Bradshaw Design on Instagram—Lauren is hugely talented and one to watch for sure! Photos: Joseph Bradshaw.