A few weeks back, Ivan and I took a quick road trip up to San Francisco so I could shoot a client project. We decided to turn it into a little couple's getaway while we were at it—which meant we of course needed somewhere chic and romantic to stay! We looked no further than The Proper Hotel San Francisco, a San Francisco boutique hotel in the heart of the city that must be seen in person to be fully appreciated. Designed by Queen Kelly Wearstler herself, it's a true homage to the power of great design to create an unforgettable travel experience.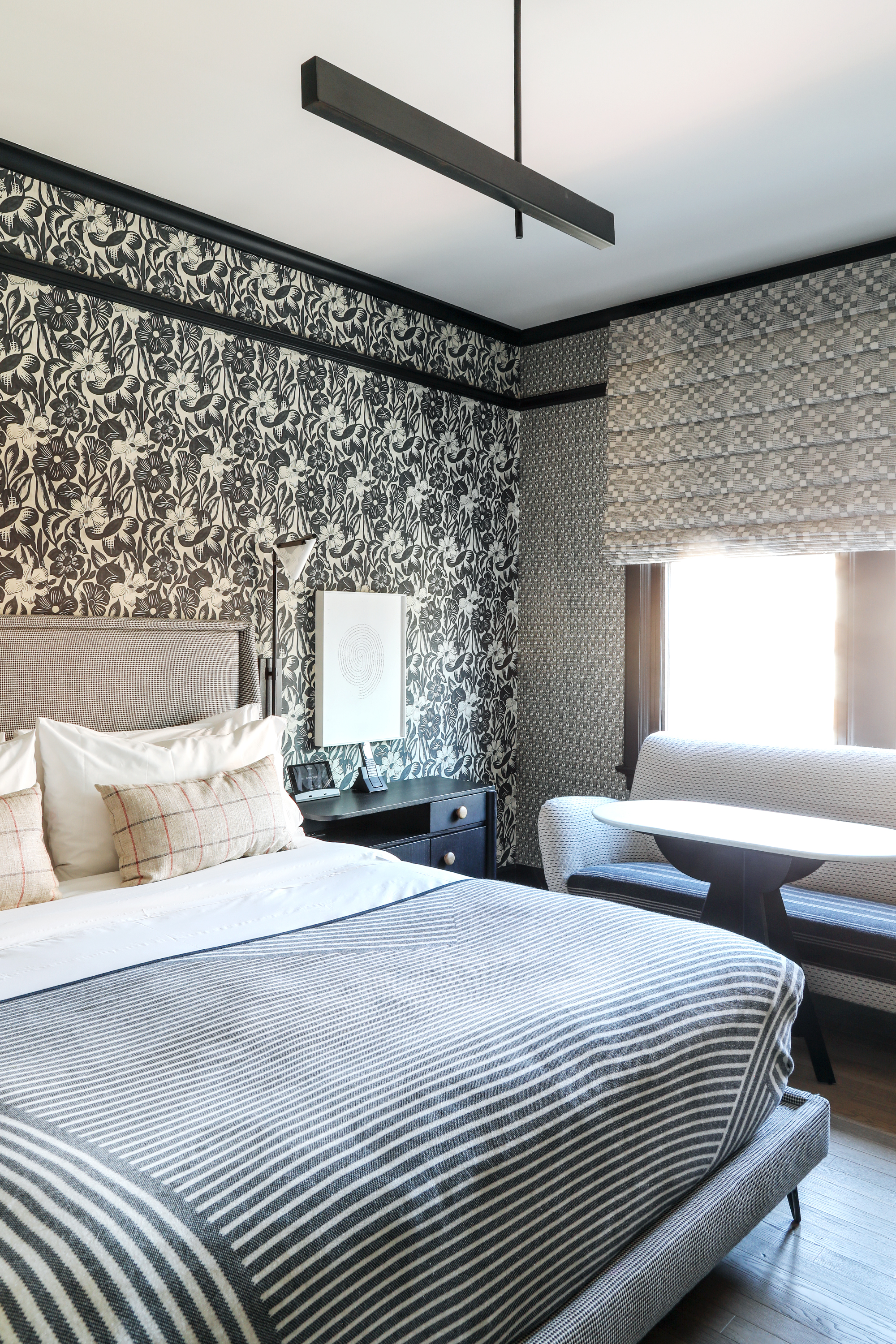 Set in a 1904 flatiron building, The Proper Hotel San Francisco beautifully blends its location's history with an artsy-cool 21st-century West Coast vibe. Wearstler took cues from pre-modernist European influences and interpreted them through the lens of her signature maximalist aesthetic. Think rich, sumptuous textures, quirky furniture and lighting silhouettes, and pattern-upon-pattern-upon-pattern! In fact, in the guest room where we stayed, each of the four walls had a different wallpaper—yet they of course jived perfectly together!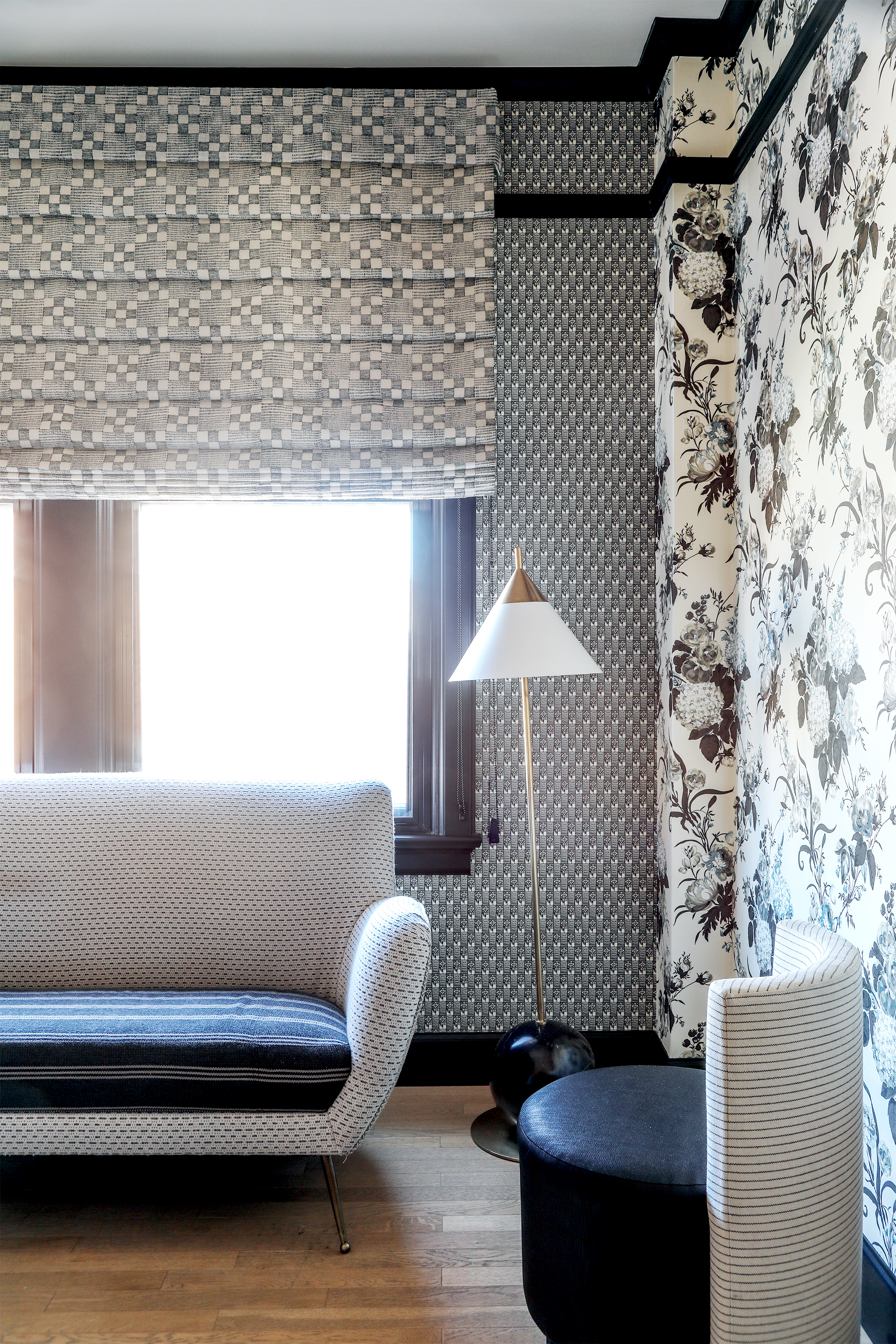 Get the look at home by going bold with your own pattern mixing while keeping the palette to a restrained combination of black, ecru, and grey. Add touches of brass for warmth and black cerused oak for exoticism. Lighting should be as sculptural as it is functional, and furniture should be chubby but petite in scale. A throw pillow with a touch of red feels like the daring cherry lipstick accenting the perfect little black dress. It's city sophistication at its eclectic best!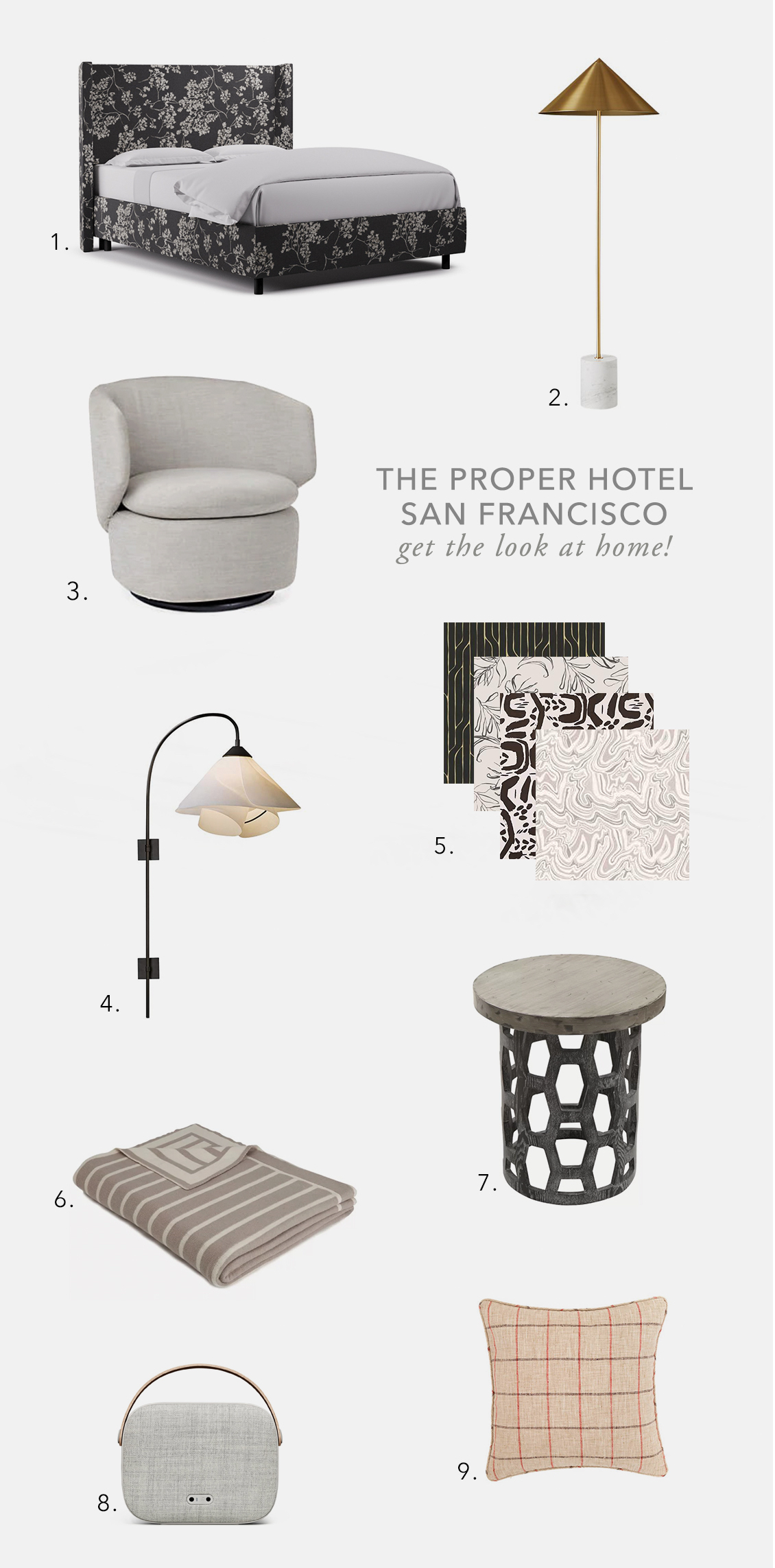 Shopping Guide: 1. The Inside Black and White Floral Upholstered Bed 2. CB2 Marble Base Floor Lamp with Brass Shade 3. West Elm Curved Swivel Chair 4. Bronze and Frosted Glass Swing-Arm Wall Sconce 5. Chasing Paper Wallpapers, Back to Front: Crossing Lines, Botany, Shaping Up, Agate. 6. Striped Cotton Throw Blanket 7. Cerused Oak Accent Table 8. Vifa Helsinki Portable Bluetooth Speaker 9. Annie Selke Earth Tones Check Throw Pillow