This whole "having a baby" thing is starting to feel very real! Not only did our first piece of baby gear arrive last week (an Orbit stroller that's a zillion times nicer than our car!), but I've started feeling baby kick and squirm as her quarters grow increasingly cramped. (I imagine her saying, "Hey, did I miss the memo that we're downsizing around here?") The more the reality of the situation hits me, the more inclined I find myself to fret over all the ways our life will be altered forever when baby arrives. It's a slippery slope of anxiety, for sure. Yet as I mentioned in my first trimester recap, my biggest goal for this pregnancy is to keep my stress levels low. So to counter my natural tendency to focus the big, scary aspects of change, Ivan and I play a little game: We ask each other what excites us most about becoming a mom and dad.
Our respective answers invariably reflect our personalities. For him, it's high energy activities like going to Dodgers games, dancing to favorite music, and chasing the dog around at the park. And for me (no surprise), it's all the cozy, homebody pastimes that I love to celebrate with you guys here on the blog—with the three things below topping my list for sure!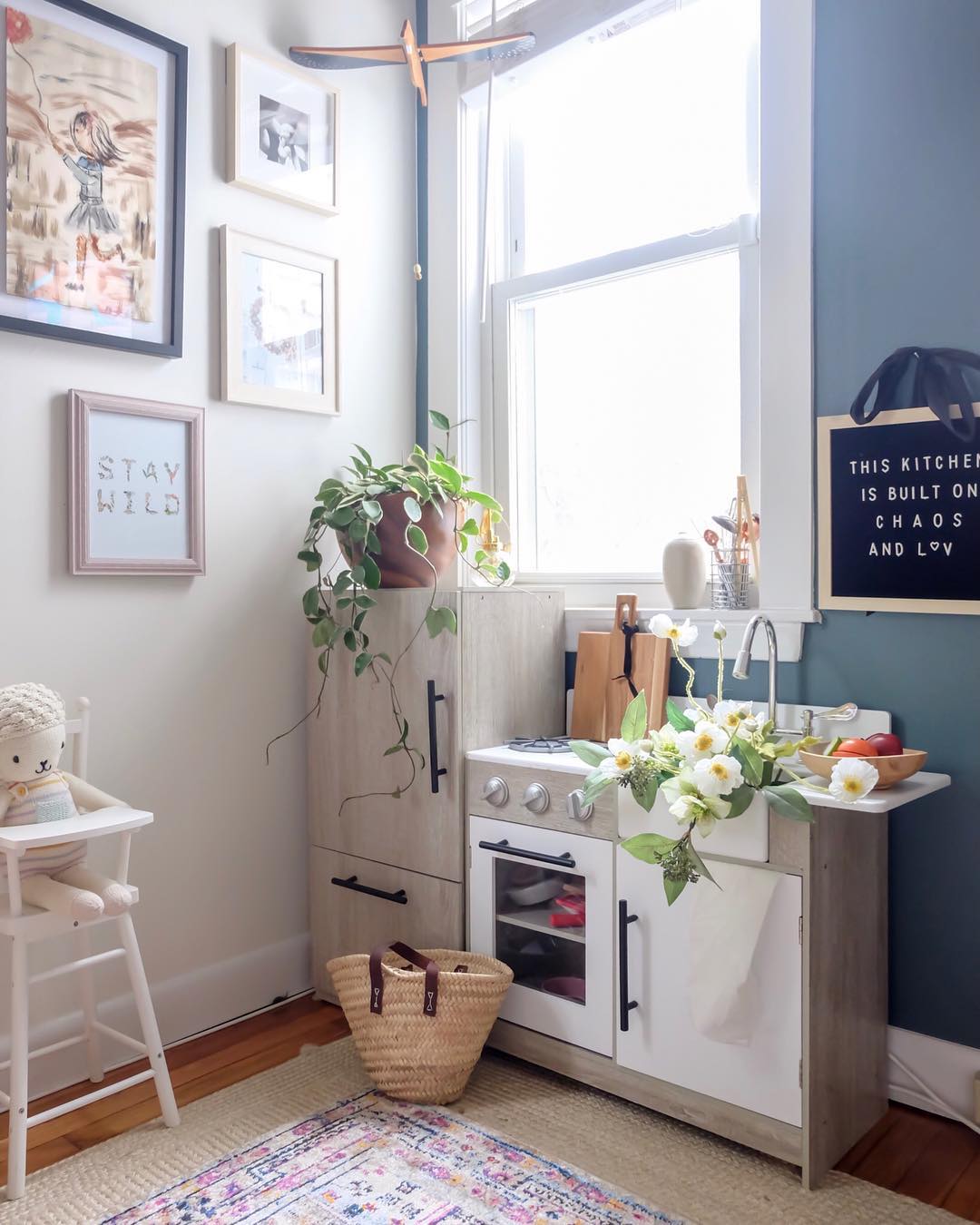 Kitchen Time: Some of my favorite childhood memories take place in the kitchen. There was the ritual of my making great-grandpa's Sunday pancakes; baking slice-and-bake cookies with grandma; stuffing homemade wontons with my mom. We even have some pretty adorable photos of a one-year-old me covered in flour, baking bread with my dad. Today, my time in the kitchen is at once soothing to my nerves and stimulating to my senses. It's where I go to nourish both body and soul. I'm brimming with anticipation to impart a love of food and cooking on my little one, evoke curiosity for experimenting with new flavors, and yes, get messy and covered in flour together!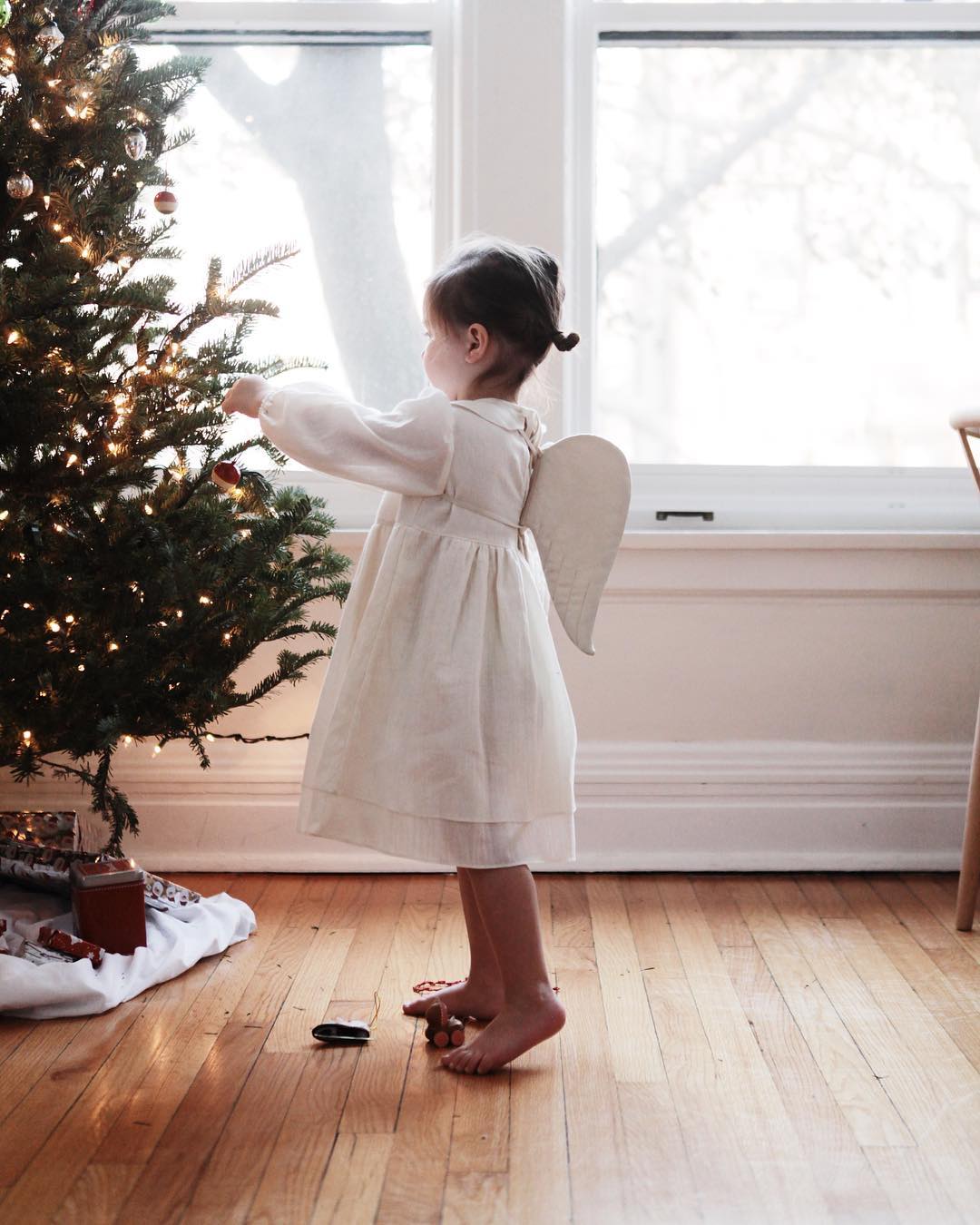 Creating Traditions: Birthdays and holidays are a major deal for my family! Whether it was coming downstairs on our birthdays to find our chair at the dinner table covered in balloons, or spending the lead-up to Christmas immersed in the merriments of the season, my sister and I learned well the joys of ritual and tradition. I've done my best to carry those joys into adulthood, but hiding Easter eggs for your husband to hunt somehow doesn't hold the same charm as performing the same task for a child. My holiday bucket list includes sewing Halloween costumes and going trick-or-treating; decorating classroom Valentines with doilies and stickers; and of course piling into the car to get hot cocoa and choose the perfect Christmas tree. I'm even excited for the ensuing fights about what, exactly, constitutes the "perfect" tree—because if she's anything like her mom and dad, she'll have her own very strong opinions about everything!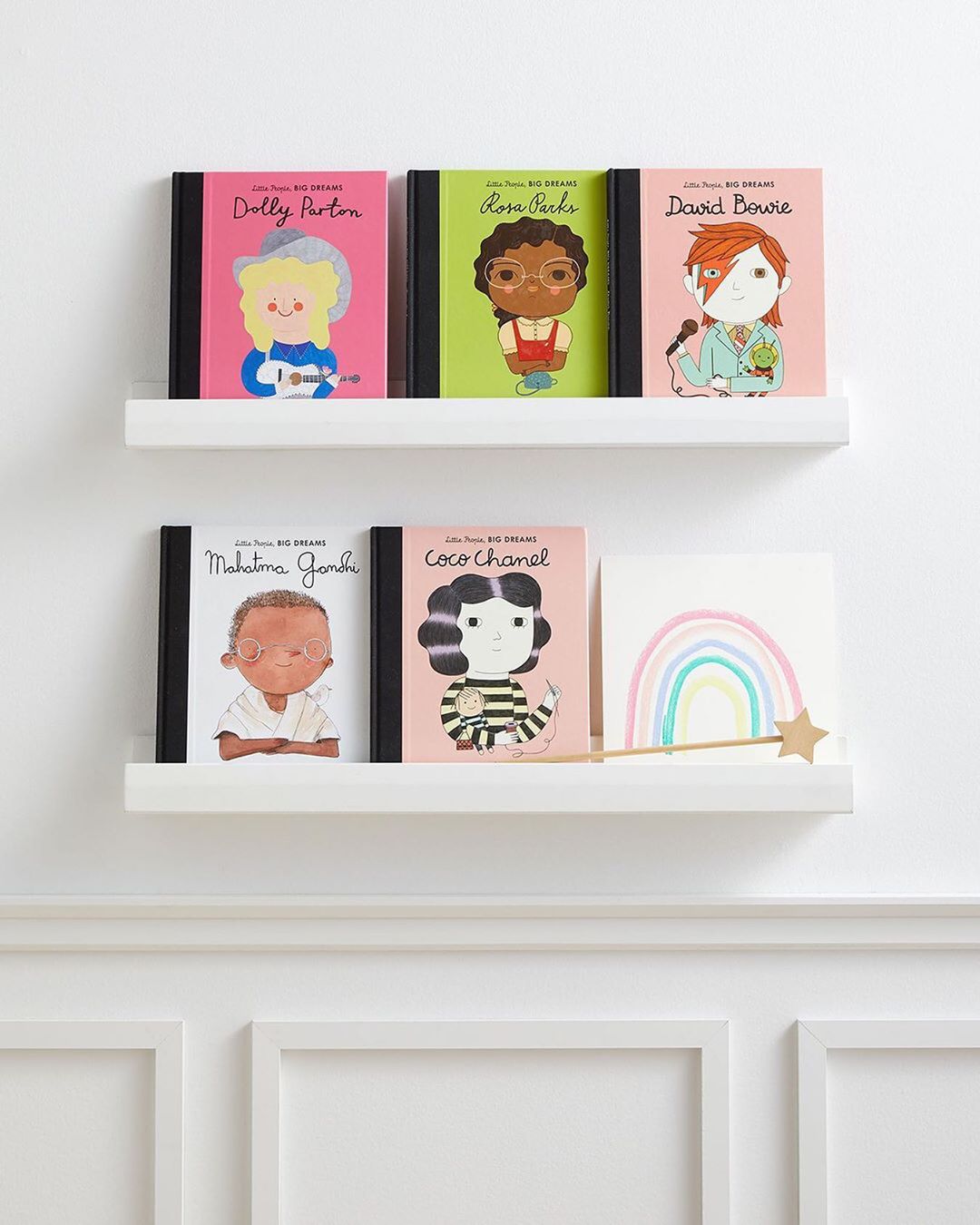 Reading Together: Absolutely nothing brings me as much pleasure as escaping into a page-turning novel. And that love of books has been with me for as long as I can remember, since story time was definitely sacred in our house when I was a kid. (I'm still convinced that the reason I learned to read was because I got sick of my parents falling asleep halfway through a picture book!) Just as importantly, all my other interests have opened up to me through reading. My passion for history began with American Girl books when I was in elementary school, and my love of interiors was cemented by the design magazine articles I'd pour over in high school. The gift of entire worlds awaits the little one who loves reading, so I've already started stockpiling books to read to our child when she's old enough—including plenty of favorites from my own childhood bookshelf. I can't wait to fall asleep halfway through Blueberries for Sal only to wake up and discover that she's finished reading it all by herself!