One of the most asked-about items in our house, without a doubt, is the cushions we have on our sofa. Every time I post a photo of them on Instagram, I get questions about their source. You may know the ones I mean: They're a soft ecru color with a broad grey stripe down the center. You can't tell from photos, but the cloth they're made of is impossibly soft, and the consistency of their down fill is just right for supporting long evenings of lounging in front of the TV. What's more, I'm always happy to spread the word about these gorgeous handwoven pillows because they're from Bolé Road Textiles—an incredible woman-owned company that supports traditional handcrafts and artisans in Ethiopia!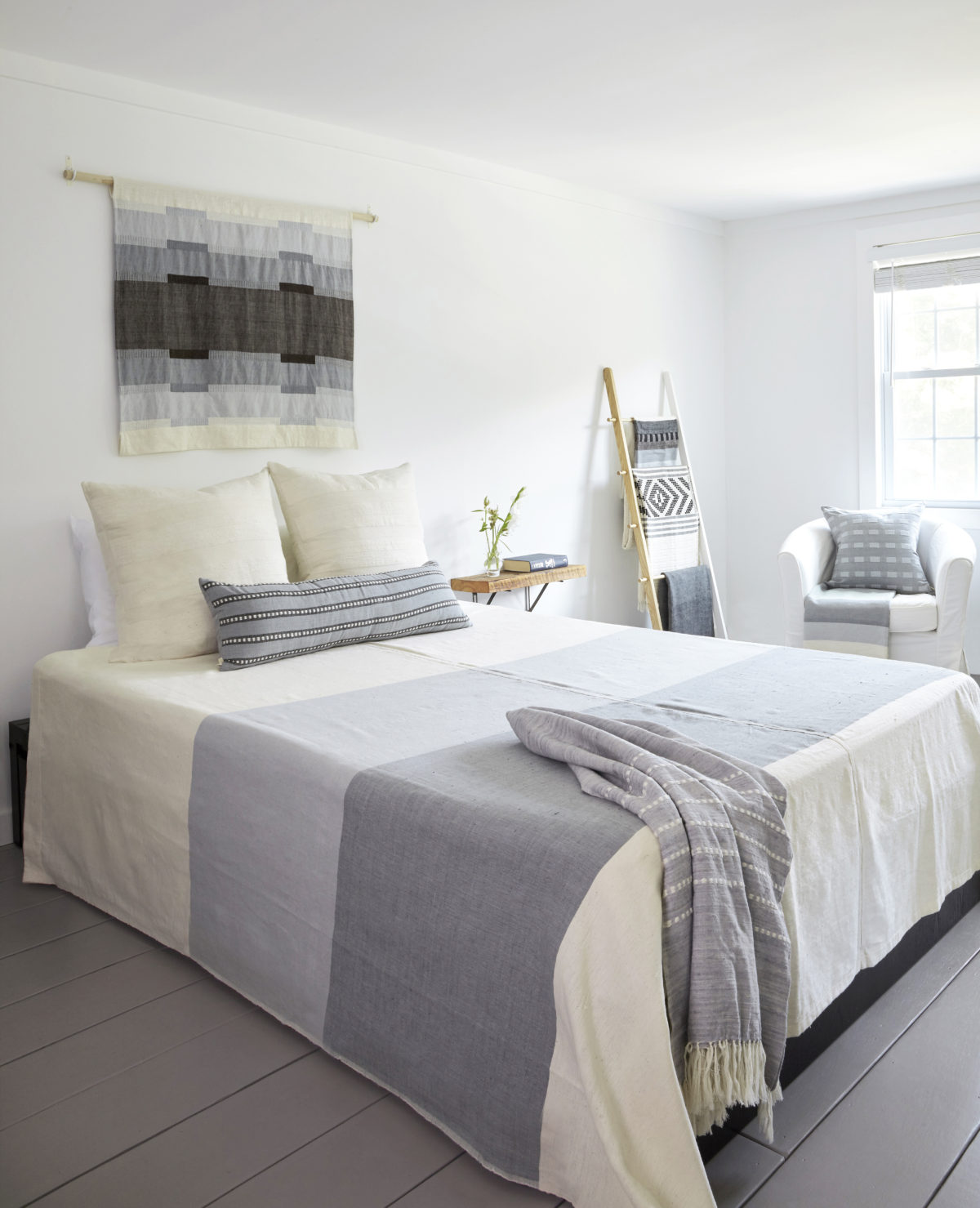 Hana, the founder of Bolé Road Textiles, was born in Ethiopia and grew up here in North America. In the textiles she designs, she combines the ages-old sensibilities of her African heritage with a sharp style sensibility that she honed during the 11 years she worked at a top New York City design and architecture firm. In her latest addition to the line, the Modern Heritage Collection, Hana offers up pillows and throws similar to the ones I so adore on my sofa. Delicious shades of slate, charcoal, and fog are woven in graphic patterns that will look at home in modern and traditional spaces alike. I'm especially loving that striped lumbar pillow and thinking it looks mighty comfy for hugging at night as my baby bump grows ever larger!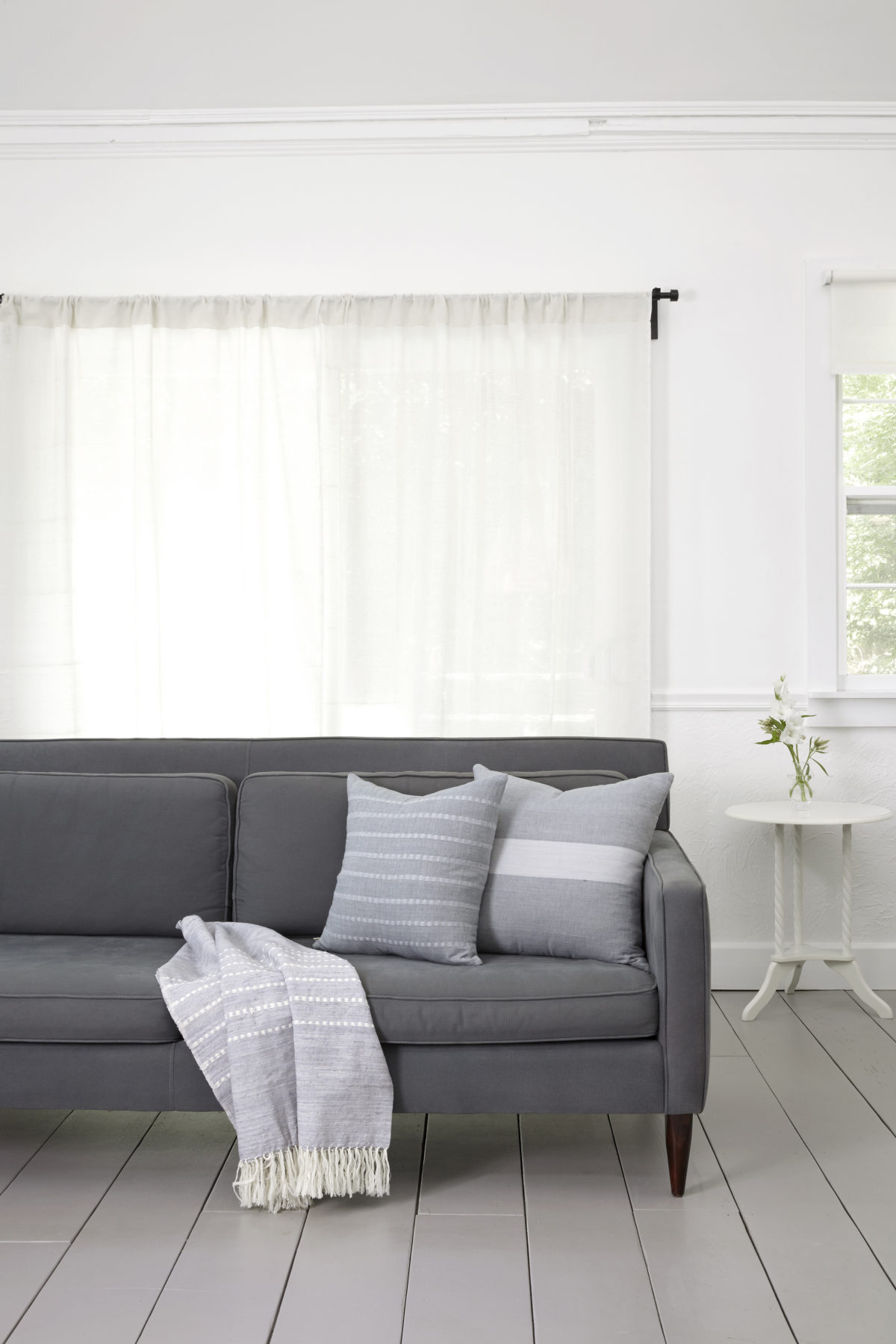 Images courtesy of Bolé Road Textiles.