Every year while I was growing up, a great battle ensued each December. On one side, my dad and my sister, fighting for a vibrantly decorated Christmas tree with colorful flashing lights. On the other, my mother and I holding our ground for monochromatic decor: white twinkle lights, clear glass ornaments, touches of gold and silver. My mom and I share the same taste, my mom and I, and will always root for minimalist Christmas decorations and a modern holiday tablescape. At my parents' house, the debate was never quite settled. To this day, my dad still tries to slip his rainbow tinsel in when my mom's not looking!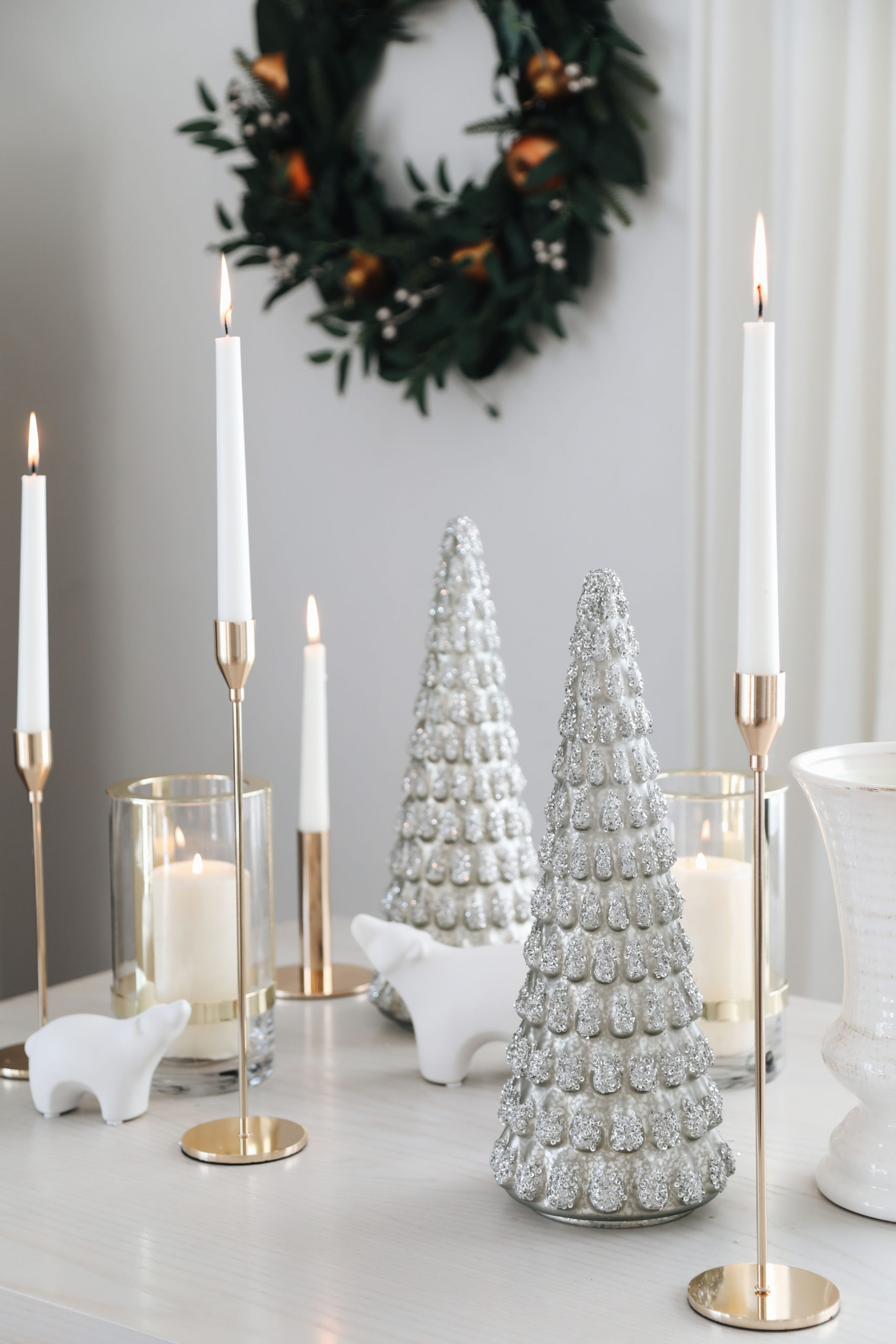 Now that I rule my own roost, however, I'm fully in charge of the holiday decor. As you can imagine, it's all neutral, all the time! It's an aesthetic I'll never tire of—and you can see played out beautifully in this modern holiday tablescape I designed. Tapers of varying heights and mixed metallic finishes play with white ceramic accents to create a festive forest that flashes and flickers in sunlight and candlelight alike. The effect is one of holiday abundance—but with clean, contemporary underpinnings.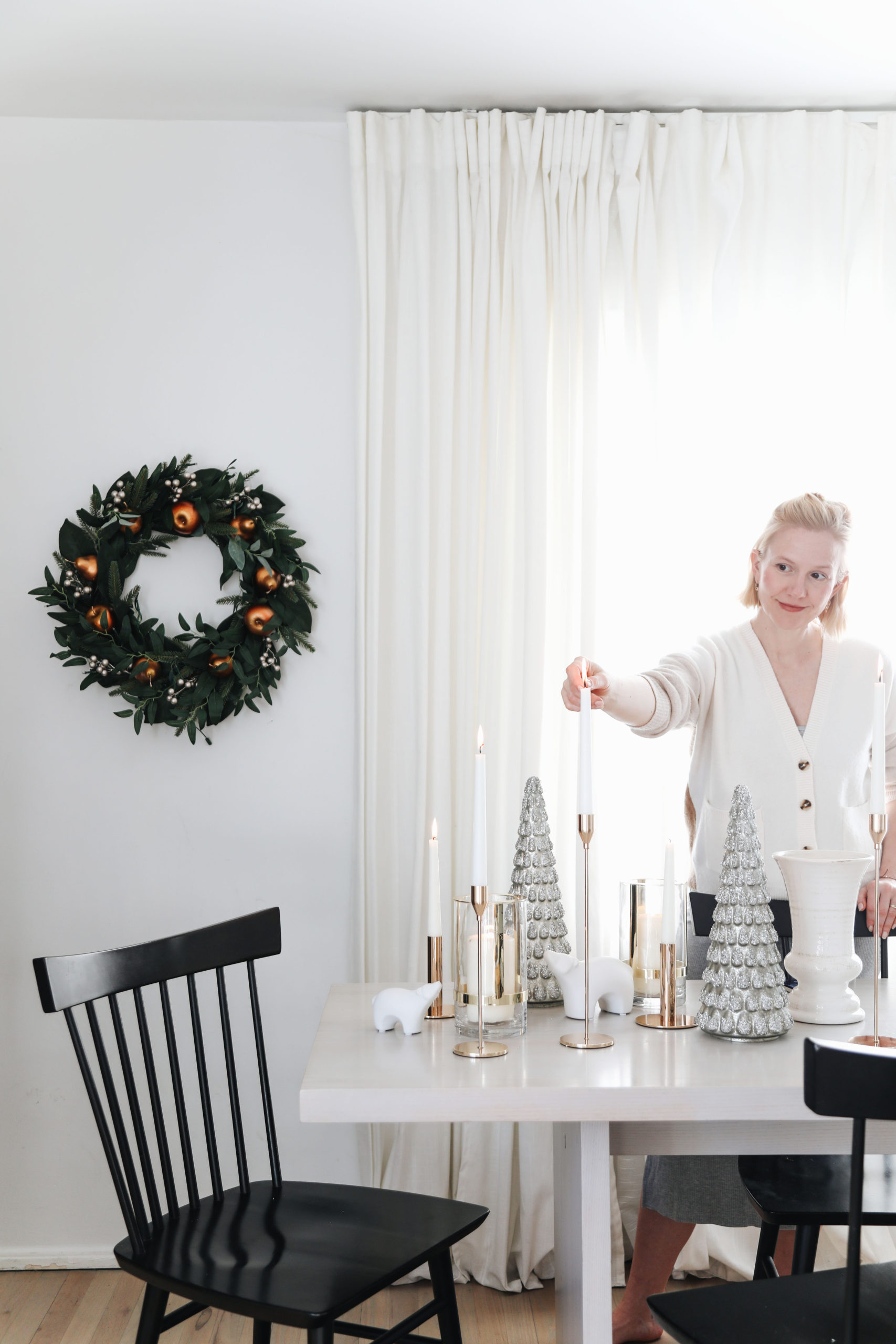 To get the look at home, pull out your entire collection of candleholders and go to town. Line the length of the table with them, alternating heights and shapes as you go. You could even mix a few scented candles in with your regular tapers for a multi-sensory tablescape! Next, pop in holiday-specific accents like glass trees and ceramic animals. A shapely vase or two adds variety and also anchors the vignette. Then, incorporate touches of glass to reflect the light even more. Finally, a few bits of greenery, either in the background or tucked amongst your arrangement, provide the finishing touches. It's a wondrous, wintry scene that even the most vehement colorphiles can get behind!

Shopping Guide: 1. Hammered Brass Vase 2. Mercury Glass Tree Figurine 3. 4. Pre-Lit Christmas Wreath with Gilded Fruit 5. Slim Gold Candle Holders 6. Ceramic Polar Bear Figurines 7. Glass and Gold Candle Holder 8. Modern Gold Candleholder 9. White Ceramic Vase 10. 24″ Tabletop Christmas Tree 11. Footed Mercury Glass Bowl Photos and Styling: Anne Sage.