With everything going on in the world at the moment, it seems strange to continue with business as usual. And yet at the same time, it feels more important than ever to continue to celebrate the daily beauties and successes in our lives. Before Halo was born and COVID-19 arrived on the scene, we proudly completed a decor makeover at Light Lab and have been on the edge of our seats to share it. In particular, it brings us great joy to highlight some of the resources we used in the design. For example, the mix and match accent tables that we selected from Sotheby's Home pack such fantastic personality into the space!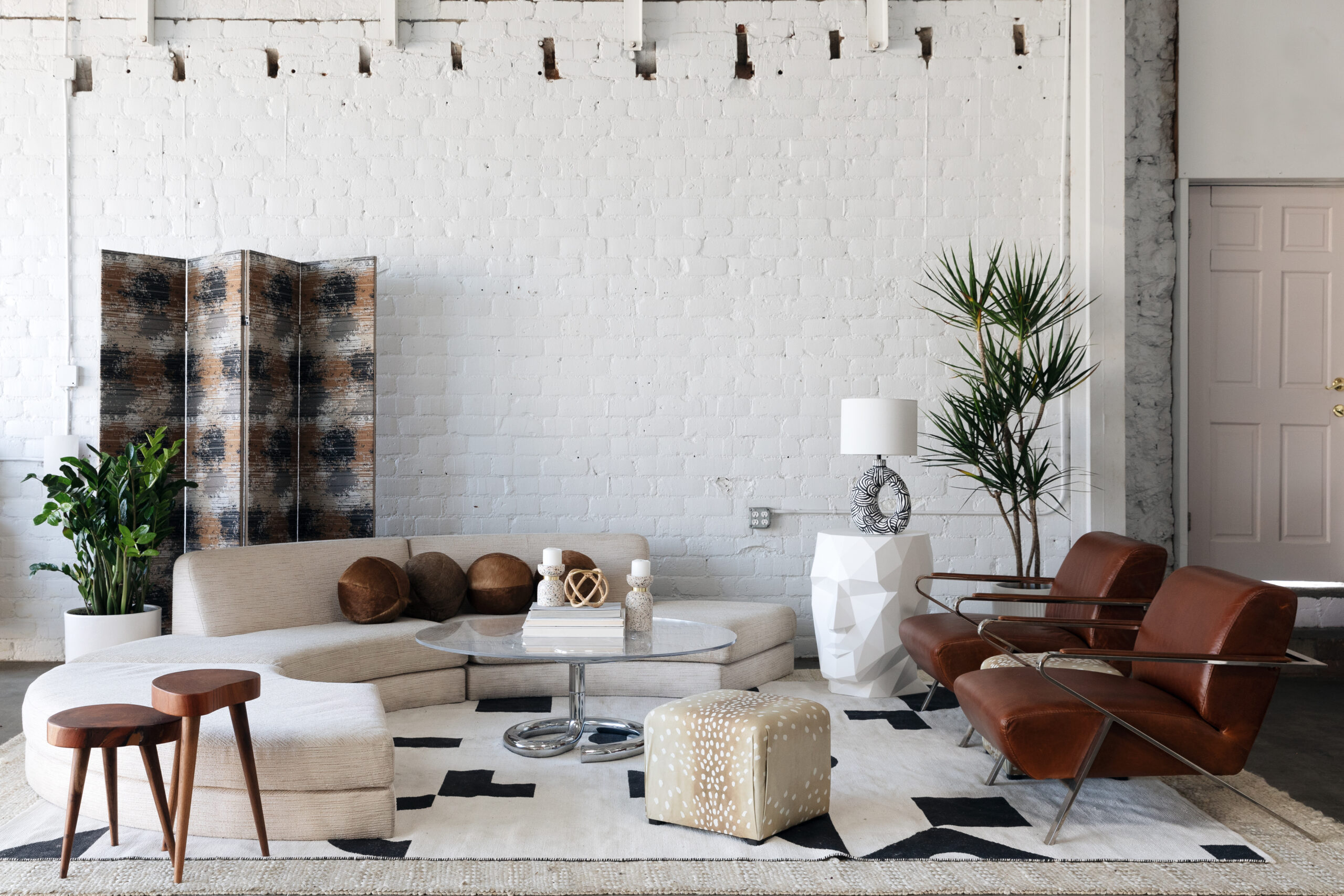 Sotheby's Home is an online consignment marketplace specializing in contemporary, vintage and antique furniture, as well as decorative objects, artworks, prints, and decor accessories. Their tightly curated selection of pieces makes them the favorite go-to of pro designers. We loved scouring their inventory for coffee and side tables that would complete the lounge at Light Lab. It was like shopping the world's best vintage and antiques stores from the comfort of our pajamas!
When choosing which accent tables we wanted to use, we looked for a mix of materials that would provide both a sleek, modern look as well as organic touches. The curved chrome base of the cocktail table nicely complements the legs and arms of our deco-style leather chairs. The teak nesting tables add just the right touch of warmth! And finally, that big, one-of-a-kind head table in the background is such a conversation piece. We're looking forward to the days ahead when Light Lab can open to guests again and our fresh design update can take center stage!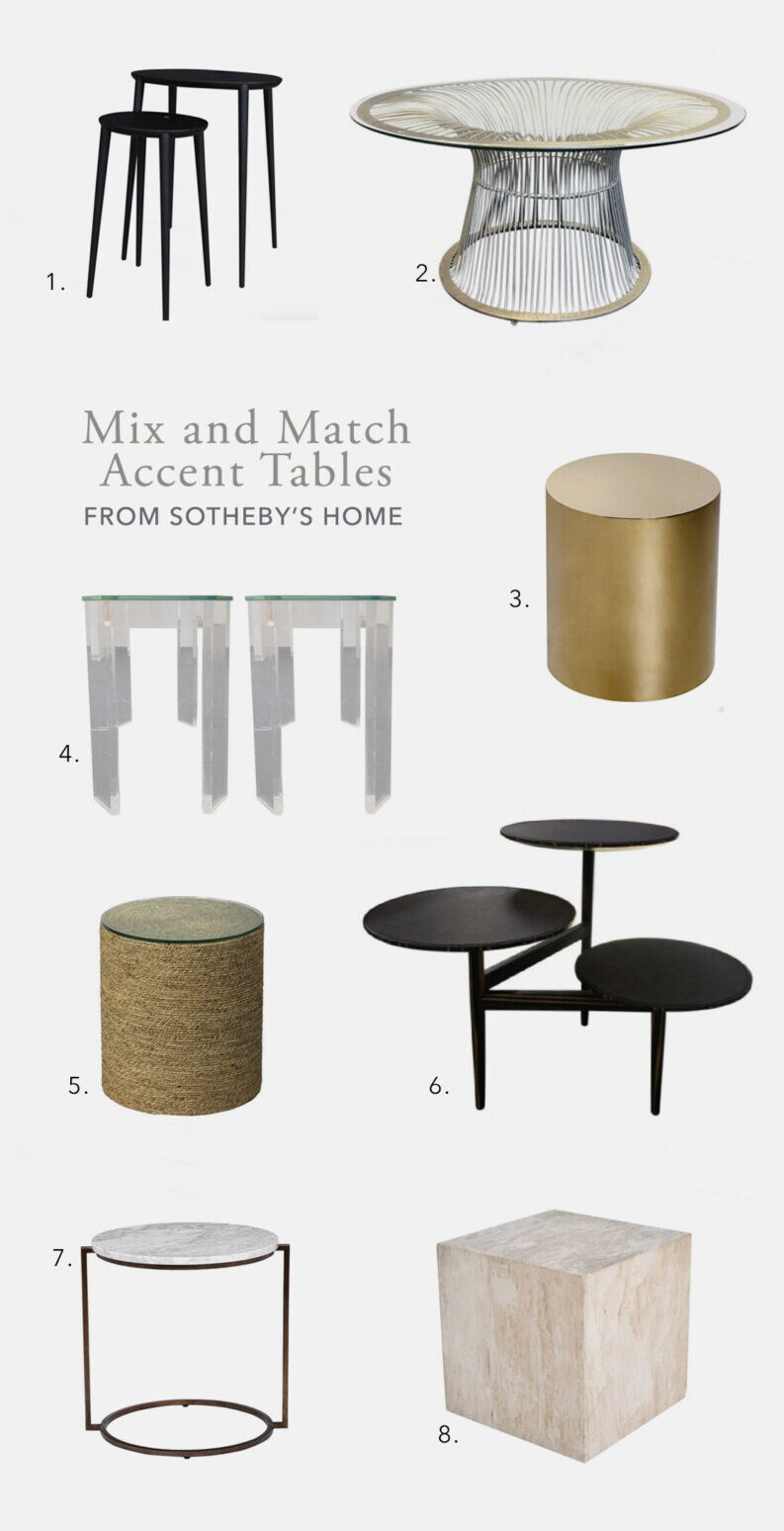 The pieces we chose from Sotheby's Home were one of a kind. Here's a shopping guide of some more favorite mix and match accent tables from Sotheby's Home! 1. Nesting Side Tables 2. Platner Style Coffee Table 3. Brass Drum Table 4. Acrylic Side Tables 5. Woven Drum Table 6. Ebony Layered Accent Table 7. Marble and Steel Accent Table 8. Marble Cube Table