There's no doubt that I'm pretty handy around the house when I put my mind to it. I can hang pictures, paint a room, sew curtains. But that's a far cry from being able to create something from nothing: to imagine it in my head, draw up plans,  and fabricate a physical object that's the concrete embodiment of an abstract vision. So I've got mad respect for all the woodworkers, ceramicists and other skilled craftspeople out there making a living with their hands—and the folks at Made in Americana have me in awe with their artisinal modern design and custom decor!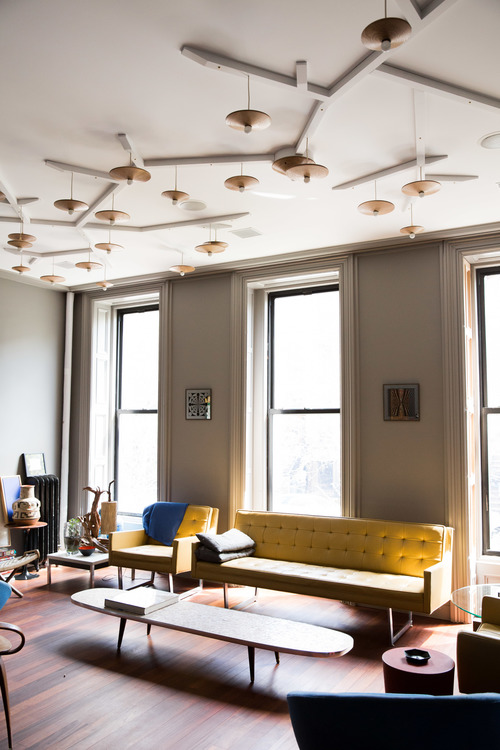 The stunning lighting installation in this townhouse is just one of the many striking projects by Made in Americana, a Brooklyn-based design team who introduce themselves as 'Dream Fabricators'. So far the brand has focused mostly on custom build-outs for commercial and residential spaces, but they've now got a line of stools and shelves that echo the same streamlined sensuality as these pendants. I'm totally sold on the beauty of their products, as well as the fun they're clearly having making them (if the Made in Americana Instagram is any indication!). If you're in the NYC area on August 28th check out the launch party for the new collection; and if you're not then just join me in admiring from afar!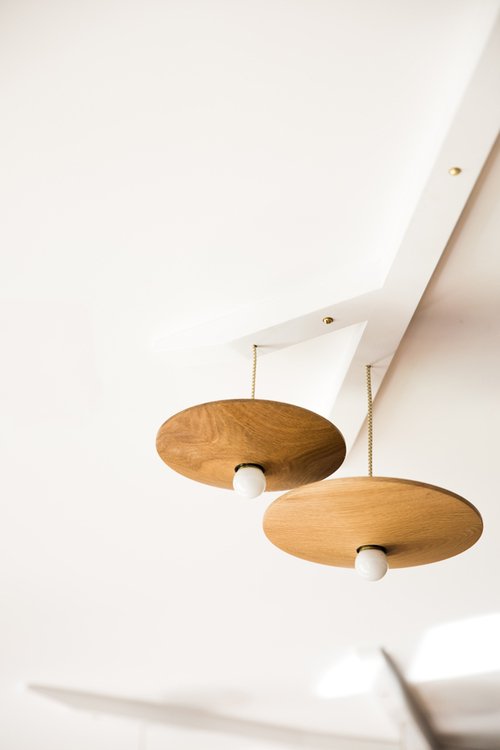 Images courtesy of Made in Americana.