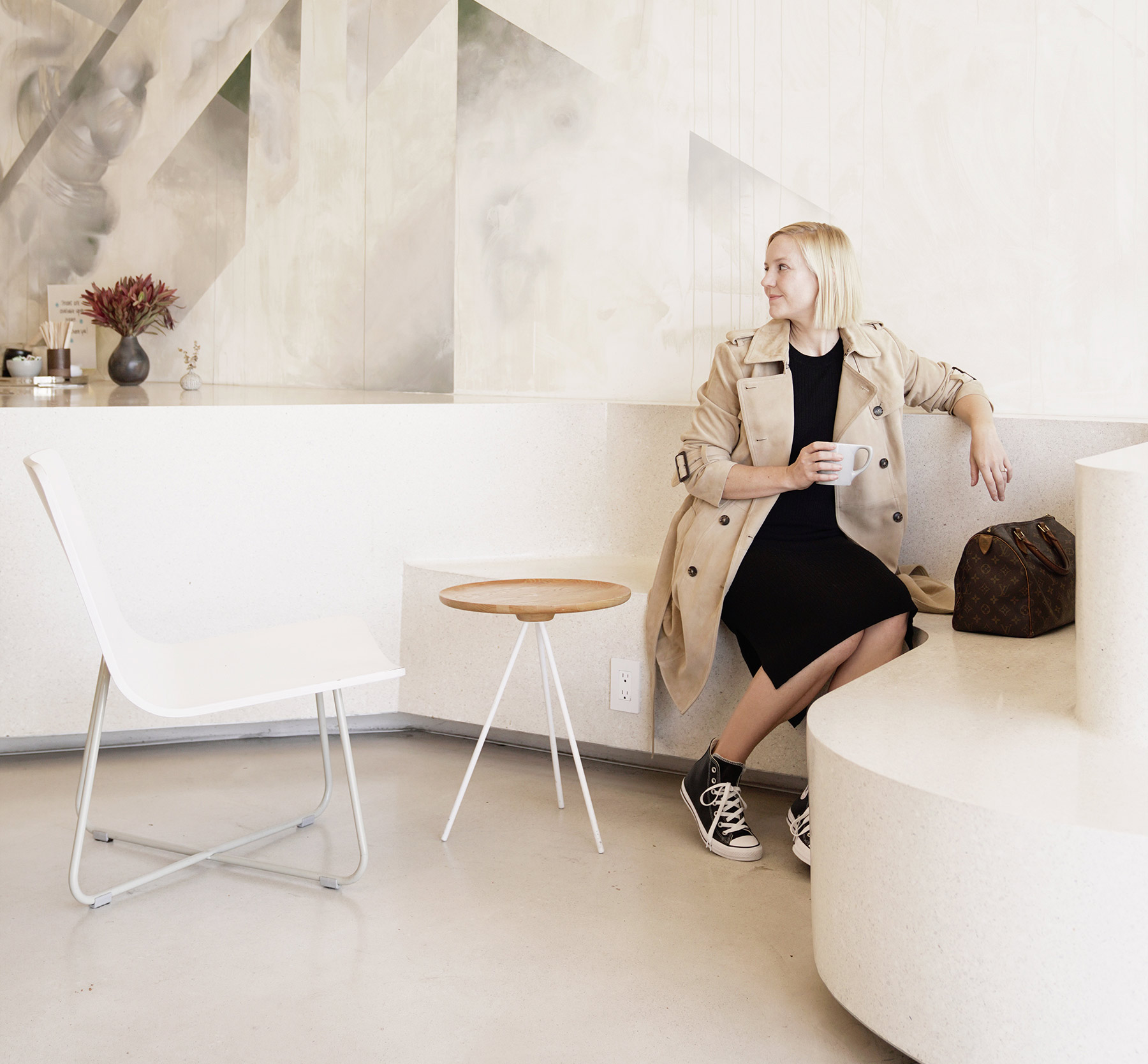 Meet Anne Sage
Anne Sage has been blogging since 2008 with her signature smart yet stylish approach to interiors, entertaining, wellness, and more. A graduate of Stanford University, she worked as a consumer strategist in Manhattan prior to becoming a full-time content creator.
In 2010, Anne co-founded the online lifestyle Rue Magazine; and in 2016 she co-founded Light Lab, a photo and events space in Los Angeles. She is also the author of an interiors book entitled Sage Living, which was released Fall 2015 from Chronicle Books. 
Currently, Anne splits her time between maintaining her own social platforms and offering client services in social media strategy, art direction, and photo styling. She lives in Reno, NV where she is in the process of restoring her family's 4th generation historical home with her husband and daughter.
Please note that annesage.com occasionally receives vendor/brand sponsorships for mentioning their products and services. 
Services
interior design & styling
Featured in such publications as Domino, MyDomaine, and Architectural Digest, Anne's interiors routinely catch eyes with their fresh yet timeless appeal. Her capabilities range from residential to office design and beyond, with projects located around the world.
branded content
Informed by her background in branding and consumer strategy, Anne creates engaging content that both meets client goals and speaks to her audience of loyal, design-savvy followers. Collaboration opportunities include Instagram and blog posts as well as hosted events and extended campaigns.
Art Direction + Styling
Anne's art direction and styling assignments have ranged from stop-motion food styling for a national grocery chain, to art direction of a year-long print campaign for a major upholstery label. Anne loves nothing better than to translate a strategic abstract into visual reality.
Testimonials
"
"We absolutely love working with Anne! She's so thoughtful, and she always makes sure she understands what we are trying to communicate as a brand—but she does so in a way that is true to her voice and her audience."
Elise Gabrielson, Marketing Director, Crypton Fabric
"Anne's genuine and thoughtful approach sets her apart as a partner and a colleague. She thinks through all elements of a project, approaching each with an authenticity and a precision that is both collaborative and wholly her."
Dru Ortega, Senior PR Manager, West Elm
"I have worked with many influencers over the years, and Anne is truly in a different class. She deeply cares about the brands with whom she chooses to partner, and she always delivers work that engages her readers in a way that's truly authentic."
Melissa Davis, Founder, Ruby Press PR