I learned so much on my trip to Italy last June! I honed my camera skills, picked up some essential Italian swear words, and got my first taste of the country's enviably laid-back approach to life. But the biggest take-home from my time at Annette Joseph's Workshop on the Riviera was how quick and easy it is to create an impressive (and delicious!) Italian charcuterie board. I've had these photos burning a hole in my back pocket all summer, and with fall entertaining creeping up on us I simply couldn't keep them to myself anymore!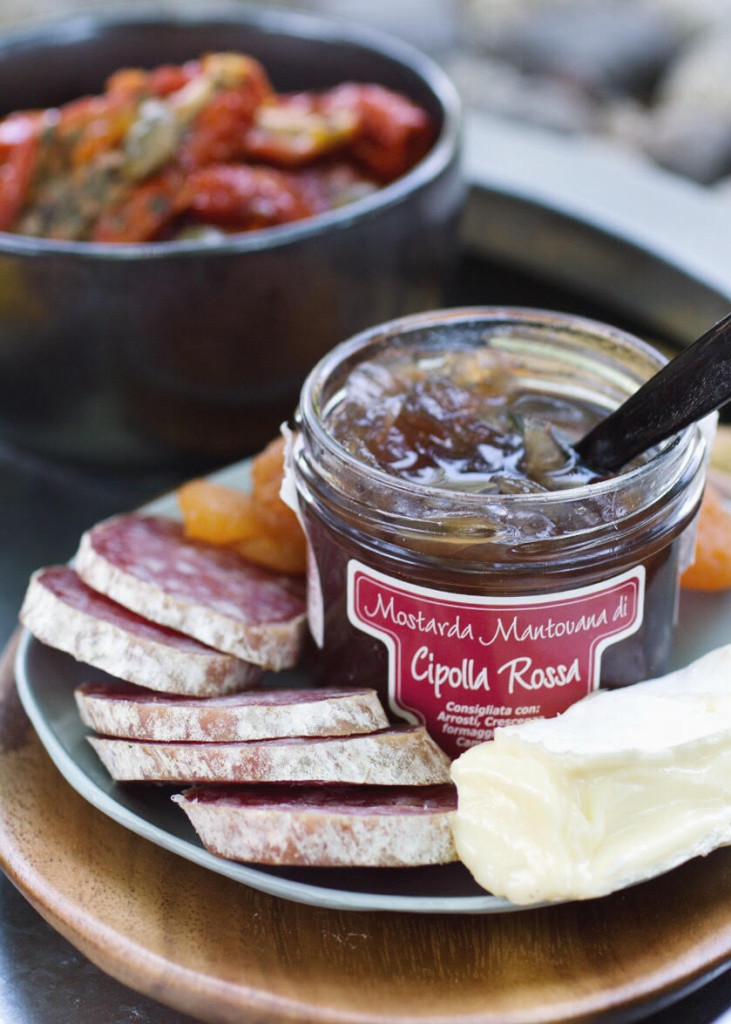 There are four key ingredient categories for a tasty Italian charcuterie spread: meats, cheeses, starches, and condiments. I like to include two varieties of the first, for example prosciutto and a sliced aged sausage. Three different cheeses satisfy all tastes, including a spreadable one like ricotta, a semi-soft type such as Taleggio, and a hard option like asiago. Think of your starches as your vehicle for the meats and cheeses; consider everything from crackers and crispy breadsticks to big, moist hunks of focaccia. Finally, condiments can range from tart olives, crisp veggie slices, and bright pesto to a selection of your favorite jams and honeys.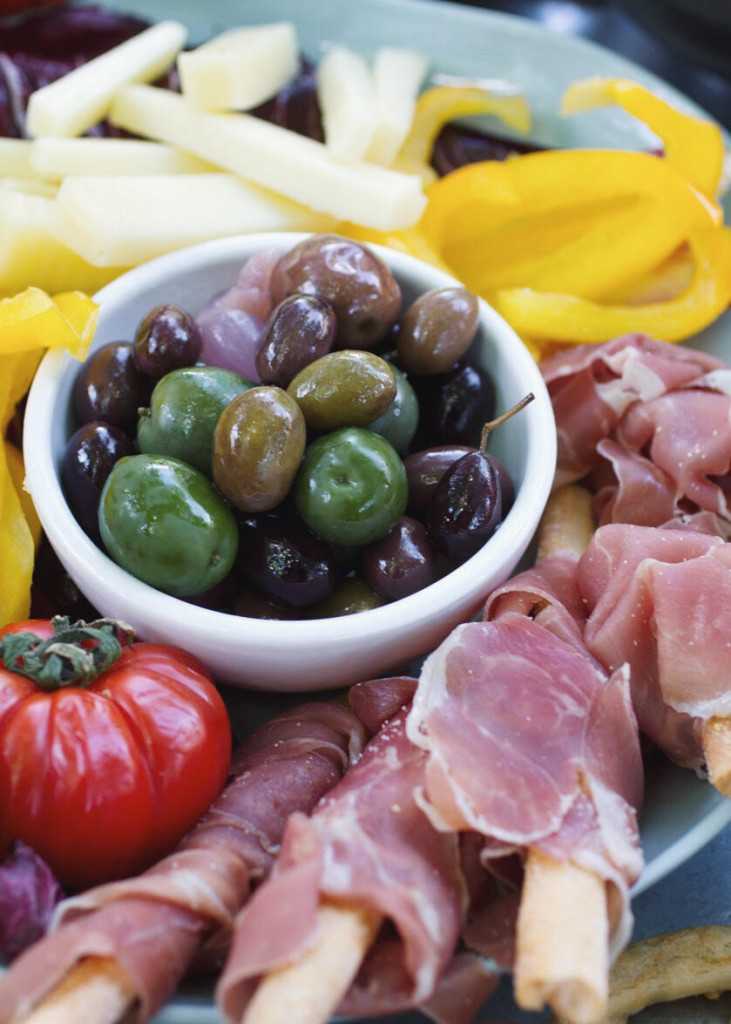 When it comes to building your display, experiment with anything you have on-hand to create an abundant offering! Group bowls of all sizes and materials on a large platter and pile your ingredients high. I love scouring the tableware sale rack at stores like Anthropolie and Sur la Table for great prices unique serving platters, tiny spoons and forks, and one-off miniature bowls. Amass yourself a little collection and you can mix and match for a different combination each time! There's no right way to do it, and there's only one rule: Have fun!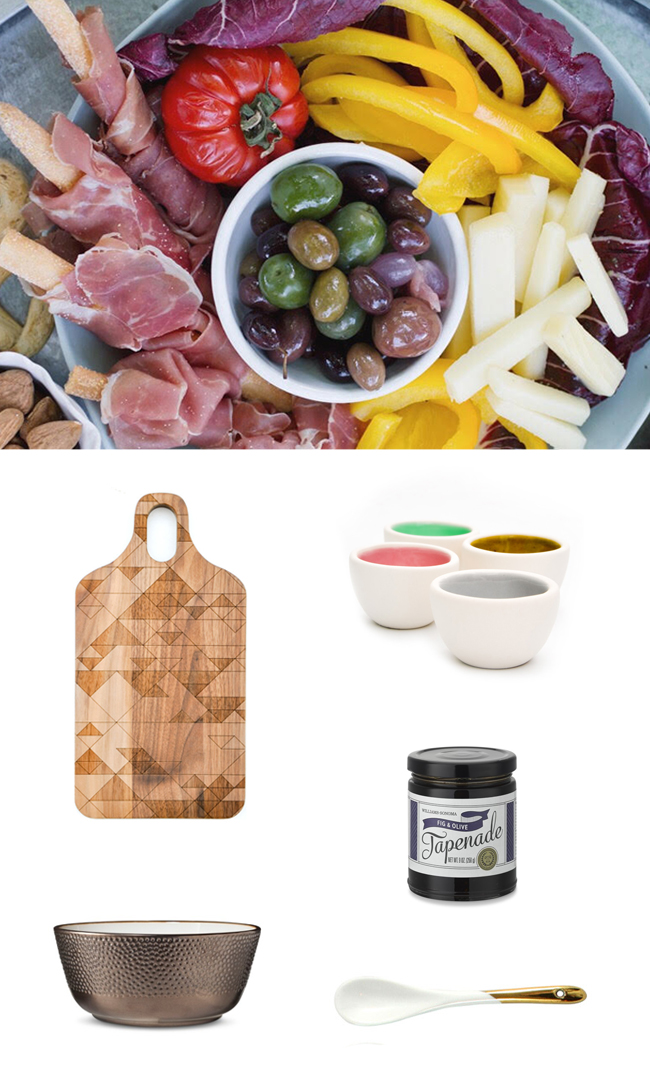 P.S. For a sweet ending to your charcuterie board, be sure to bookmark my other fave from my trip to Italy: this traditional almond biscotti recipe! Shopping Guide: 1. Geometric Wood Cutting Board 2. Textured Bronze Serving Bowl 3. Ceramic Mini Bowls 4. Fig and Olive Tapenade 5. Mini Gold Dipped Spoon