I can still remember the first time I made rice pudding. I was 8 and had just received the American Girl cookbook for Christmas. (Anyone else remember that book?) In it was a recipe for Swedish rice porridge. Of course since I'd read all the books and played with all the dolls, I had to make that porridge. I recall the agony of waiting for it to cook—it seemed to take forever—but it was so worth the wait. Creamy and rich, satisfying and sweet, it was like nothing I'd ever tasted before. A big bowl of rice pudding is still one of my favorite ways to start the day.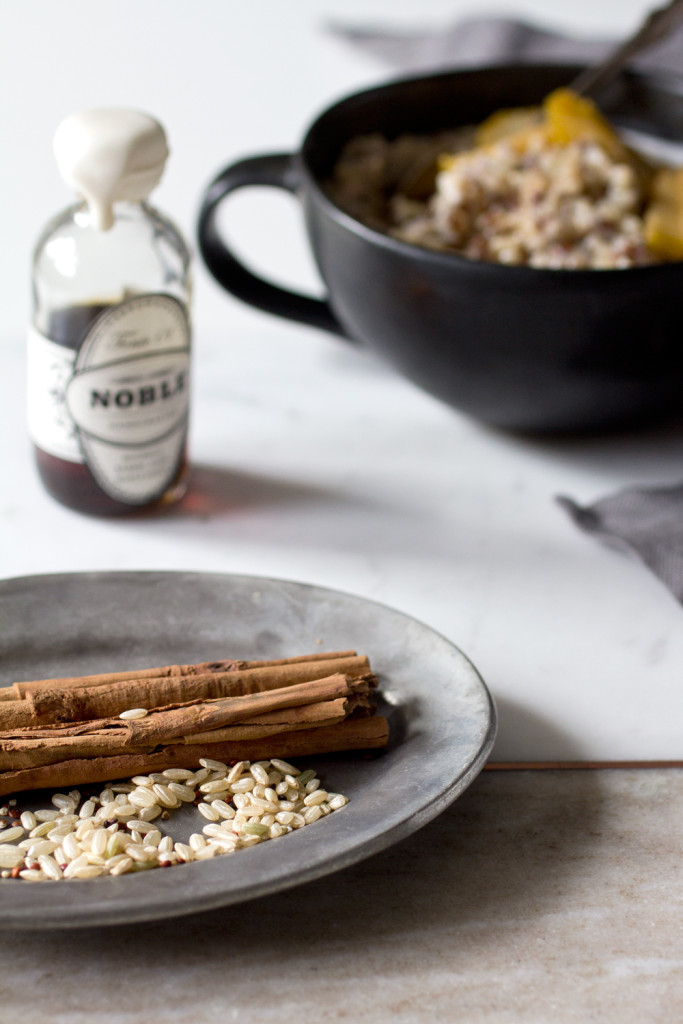 These days, that original recipe doesn't quite tick the boxes of my healthy eating routine, so I've honed a technique for brown rice pudding that delights my tastebuds as well as provides killer nutrition. It all starts with sprouted brown rice, grown and produced here in California by Planet Rice. The sprouting process makes the rice's nutrients more available to your body, in particular resulting in higher levels of an anxiety-reducing amino acid called GABA. Sprouted rice also tastes sweeter, meaning less added sugar in this recipe!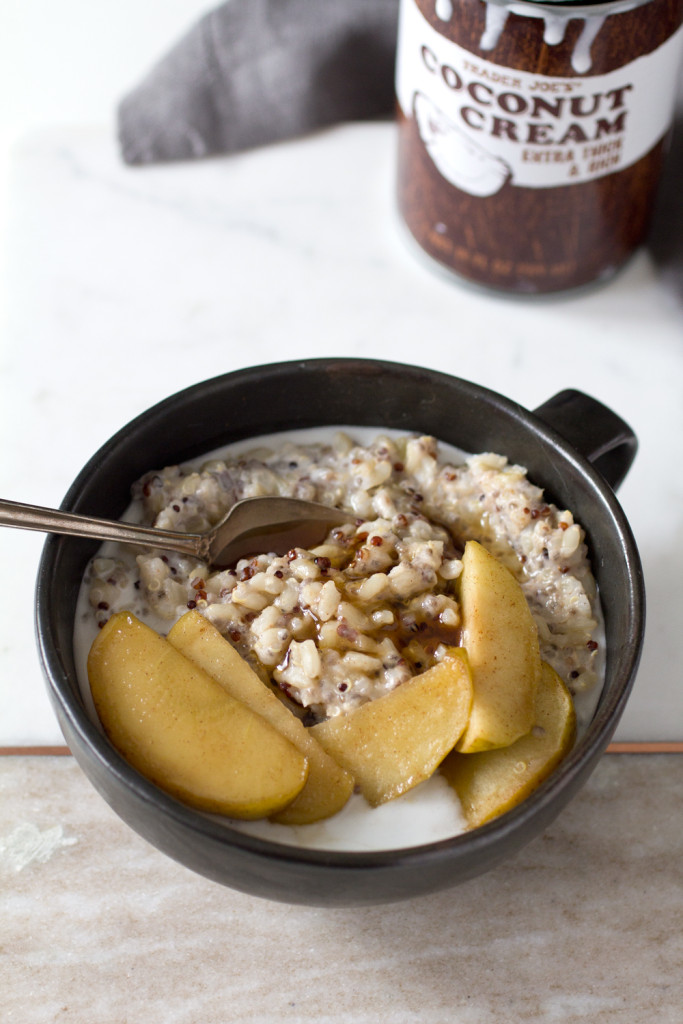 I've also added chia and coconut milk to this recipe, not only for their great health benefits but because they add to the thick, smooth texture that I love so much about rice pudding. As for toppings, feel free to go wild with whatever is in season! Or keep it simple with a light drizzle of honey. All I know is that you'll probably want to make a double batch of this to keep in the fridge and eat every day of the week. What better way to usher in fall?!
Sprouted Brown Rice and Chia Breakfast Pudding
(2 servings)
1/2 cup Planet Rice sprouted brown rice or quinoa rice blend
1 cinnamon stick or 1/2 teaspoon ground cinnamon
2-3 drops pure vanilla extract
2 tablespoons chia seeds
1/3 cup coconut milk (the real deal from a can)
toppings as desired: syrup, honey, nuts, stewed apples, coconut milk, you name it!
Place rice, vanilla, and cinnamon in a covered pan with 1 cup water and bring to a boil, then turn heat to low and simmer until water is absorbed, about 25 minutes. Remove from heat and let sit another 5 minutes. Return to pan medium heat and add chia, coconut milk, and an additional 2/3 cup water. Simmer until chia has absorbed much of the water, about 4-5 minutes, then remove from heat and let sit another 10 minutes so it can thicken up. Reheat slightly if needed and serve with toppings to warm a chilly fall morning!