My mom has a memoir's worth of heartbreaking fashion stories from her childhood. It's to be expected, given that she came of age in the late 60's when things got pretty weird. Yet the saddest tale centers not around polyester pantsuits or psychedelic paisley but on that most humble of wardrobe essentials: the rain boot. You see, when she was ten my mom begged her father for a pair of go-go boots. All the girls at school were sporting the decade's iconic style, and she was desperate to fit in. For weeks she harangued him until finally he relented and arrived home after work with a big shoe box. Joy flooded her heart as she lifted the lid. And there, nestled inside, waiting to make all her dreams of popularity come true, was a shiny new pair of…galoshes.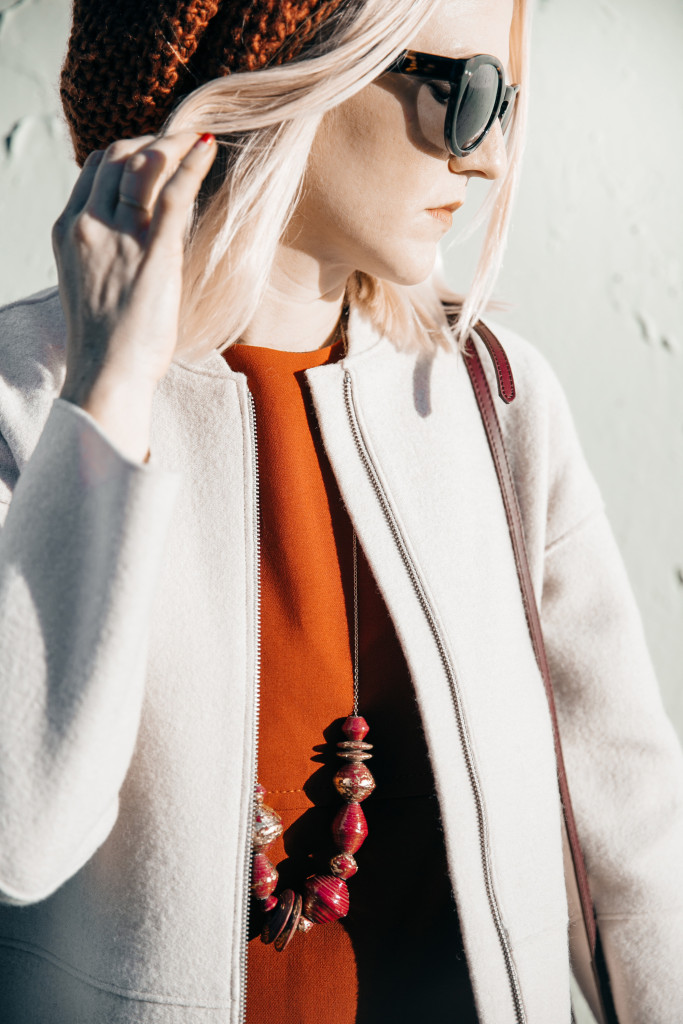 Every time my mom relays this memory, I feel her disappointment. We've all had those 'womp womp' sad trombone moments when our hopes were dashed against the rocks of someone else's well-meaning but misplaced intentions. So when Zappos reached out to me and asked me to create a fall style story around Hunter Boots, I jumped at the chance to channel some 60's chic on my mom's behalf. After all, these days rain boots are not only a wholly acceptable fashion staple, they're a positively powerful style statement. They bring a humble, utilitarian presence to any outfit, creating an unexpected contrast that's both memorable and fun.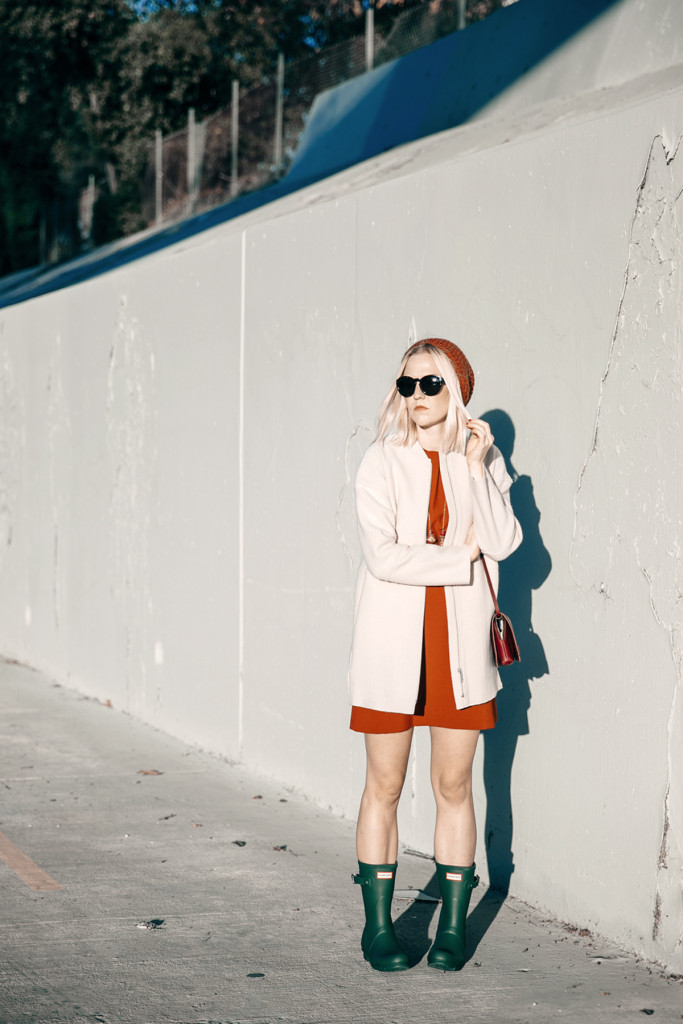 For a look that would resonate with my mom's fashion history, I decided to run with the mod trend that's everywhere this fall. I went with the Hunter Original Short in hunter green for a mid-calf proportion that simply screams swingin' London circa 1965! I felt some initial trepidation about whether the boots would work with my muscular calves (which are incidentally also passed down from my mom) but I knew that with Zappos fast, free shipping I could easily exchange them if the effect wasn't the go-go girl vibe I envisioned. They arrived the day after I ordered them, giving me plenty of time to complete my outfit before the shoot. What's more, they fit perfectly!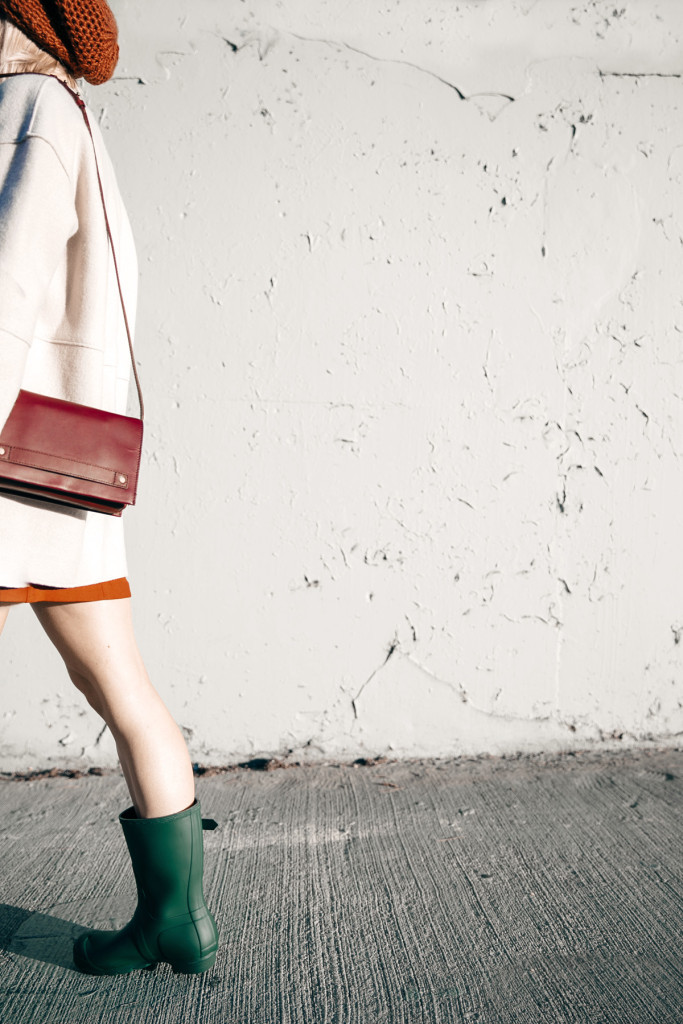 The rest of the look came together so easily that I'm starting to think I may have been a Mary Quant fangirl in a past life. An A-line mini dress and boxy wool coat provided the framework for offbeat colorblocking, while a slouchy beanie and jumbo beads offset the outfit's angular lines. I had a blast exploring my inner mod in a way that feels at once current and classic—and I loved creating a little fashion redemption for my mom in the process!
Photography: Echo and Earl. Additional Outfit Details: Pink Wool Coat, COS. Mini Dress, Zara. Crossbody Bag, Madewell. Knit Beanie, Zara. Necklace, 31 Bits. Disclosure: This post was created in collaboration with Zappos and #HunterBoots. I received compensation in exchange for developing, styling, shooting, and sharing this content, but all opinions are my own. Thank you for supporting the brands that enable me to continue bringing you fresh inspiration daily!