My Kindle is seeing some serious action lately. As of December it had been a while since a book had caught and held my attention past the first few chapters. Then, as soon as Christmas hit, I struck historical fiction pay dirt and have been plowing through a novel per week ever since. Something tells me my rut had less to do with the books I was reading and more to do with my state of mind at the time. The lead-up to the holidays required all my attention; and now, with the hustle and bustle behind us, I'm more than ready to hibernate between the covers of a novel!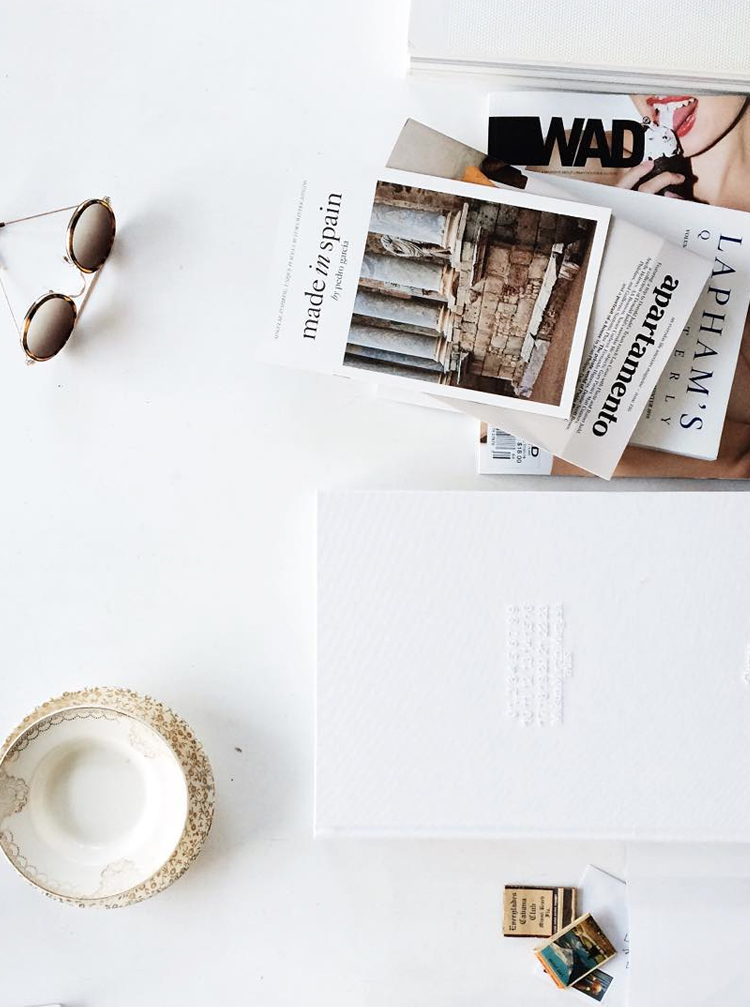 My taste in books is pretty broad. I love a good bodice ripper, for example, and I'll never say no to an engaging contemporary novel. But what I adore most of all is a trip back in time through the eyes of a complicated cast of characters, and the books below are exactly that: gripping historical fiction that will have you hooked from beginning to end. Some are newly published and some are just new-to-me, but all are timeless tales of the human journey—with healthy dose of yesteryears learning thrown in for good measure. Brew a pot of tea and plug in the electric blanket because you're gonna want to get comfy for these!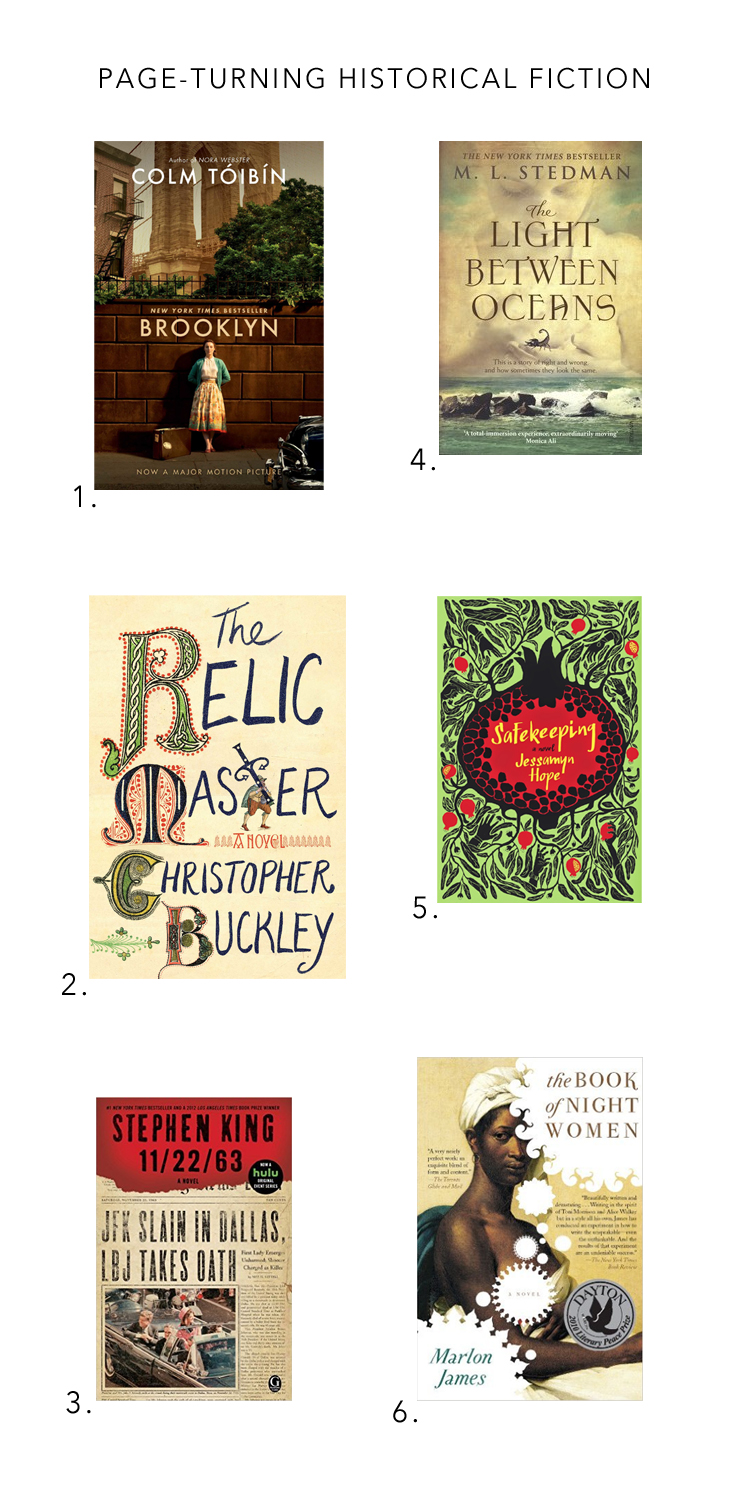 1. Brooklyn by Colm Toibin: I finished this in less than 24-hours, that's how good it is! Read the book before you see the movie for a sweet and moving account of a young Irish woman in post-war New York City. 2. The Relic Master by Christopher Buckley is laugh-out-loud funny and utterly modern, despite its 1500's Reformation Europe setting. 3. 11/22/63 by Stephen King: Yet another masterpiece from one of the greatest storytellers of our time, this science-fiction time travel tome puts a new twist on the Kennedy assassination. 4. The Light Between Oceans by M.L Stedman is a pensive and dreamy tale of marriage, family, and fate in 1920's Australia. 5. Safekeeping by Jessamyn Hope spans countries and generations, introducing us to a memorable cast of characters in the meantime. 6. The Book of Night Women by Marlon James: Mystical, mysterious, and deeply moving, this book about an 18th century Jamaican plantation is one that will stay with you long after the last paragraph has drawn to a close.