Last year one of the hottest fashion phrases on everyone's lips was 'capsule wardobe'. I'll admit that I've been intrigued, but thus far not intrigued enough to winnow my apparel down to just a handful of interchangeable items. It's not that I wouldn't appreciate the extra space; with two cats, two dogs, and two humans, things can get pretty packed around here. And I certainly see the value of a capsule wardrobe for making the process of getting dressed more streamlined. No, the reason I've not jumped on board with the whole capsule movement is because the strategy of what to keep and what to toss overwhelms me. With one look at my crowded closet, I throw up my hands and walk away.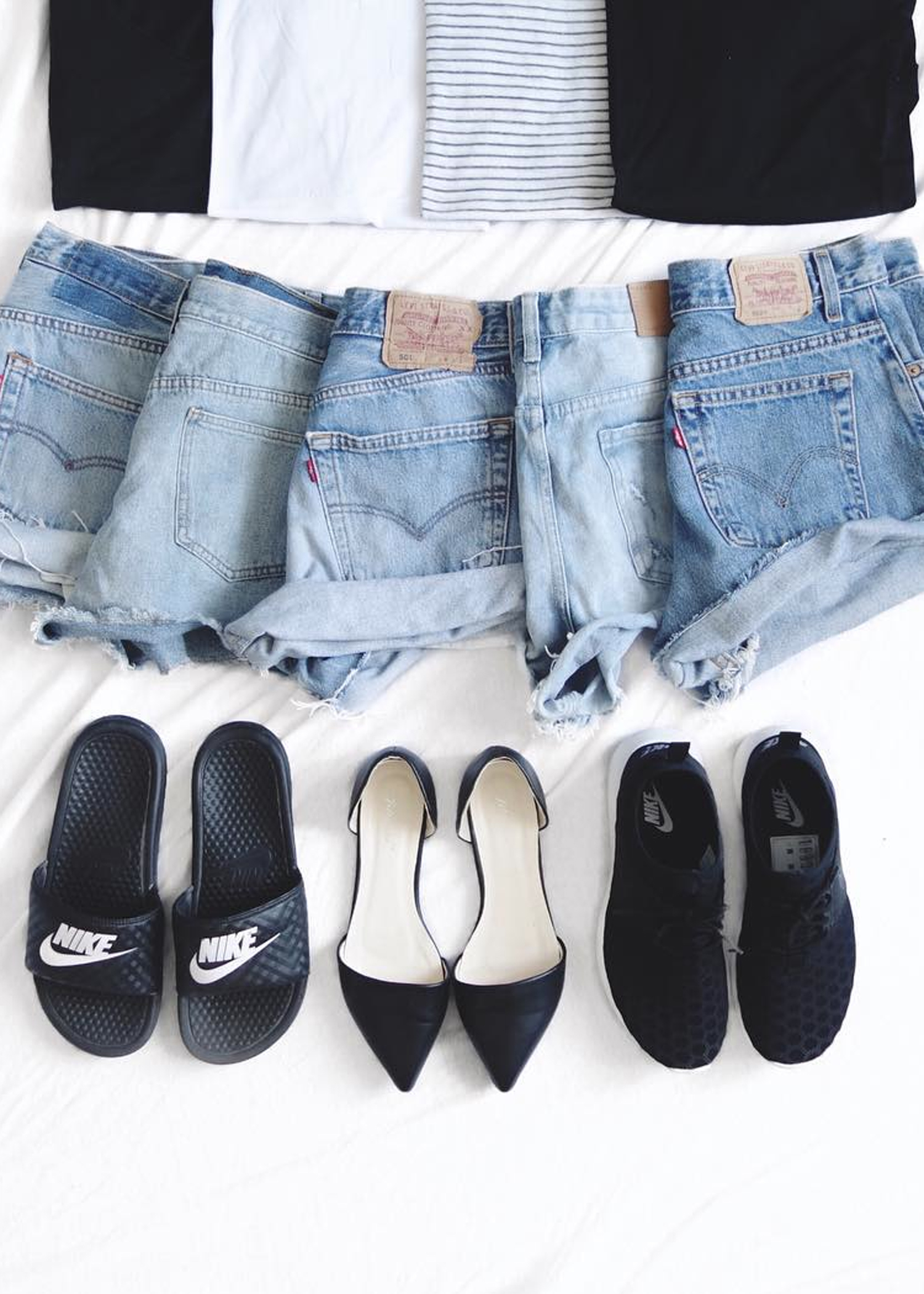 But if someone could tell me exactly how to cull only the most essential mix-and-match items from my mountain of clothes, I might be more willing to dip my toes in those appealing minimalist waters. That's where Capsules comes in. The wardrobe building app consists of an exhaustive style quiz followed by the precise step-by-step process for creating your ideal closet. You don't have to buy anything, and you don't have to commit to going whole hog with the capsule thing—you can go slowly, in stages, using the tips not only for honing your wardrobe but for packing light when you travel and buying smart when you do shop.
Capsules has put together this video packed with brilliant thoughts that just might have you jumping on the capsule wardrobe train, including an historical stat that blew my mind! I'm excited to share that I'll be shooting some capsule-inspired looks with their guidance in the coming weeks, so stay tuned for that. In the meantime, let's make a pact to donate five things we no longer wear to Goodwill this week! Someone else can definitely enjoy our cast-offs, and we can enjoy a little breathing room in our closets and in our minds!