In fashion as in life, it's often the most humble and hardworking that go unrecognized. When was the last time you saw a blog post weighing the various options for no-show socks, or lauding the bum-lifting abilities of Target's mesh hipster panties? (Seriously, best undies on the market.) It's much more exciting to expound upon forthcoming trend, especially when daydreams of Spring outfits are a bright beacon in the deep, dreary trenches of January. Yet in the interest of living in the hear-and-now, there's equal joy to be found in celebrating the details of our daily go-to's—like the quiet wardrobe staple that is the slouchy black beanie.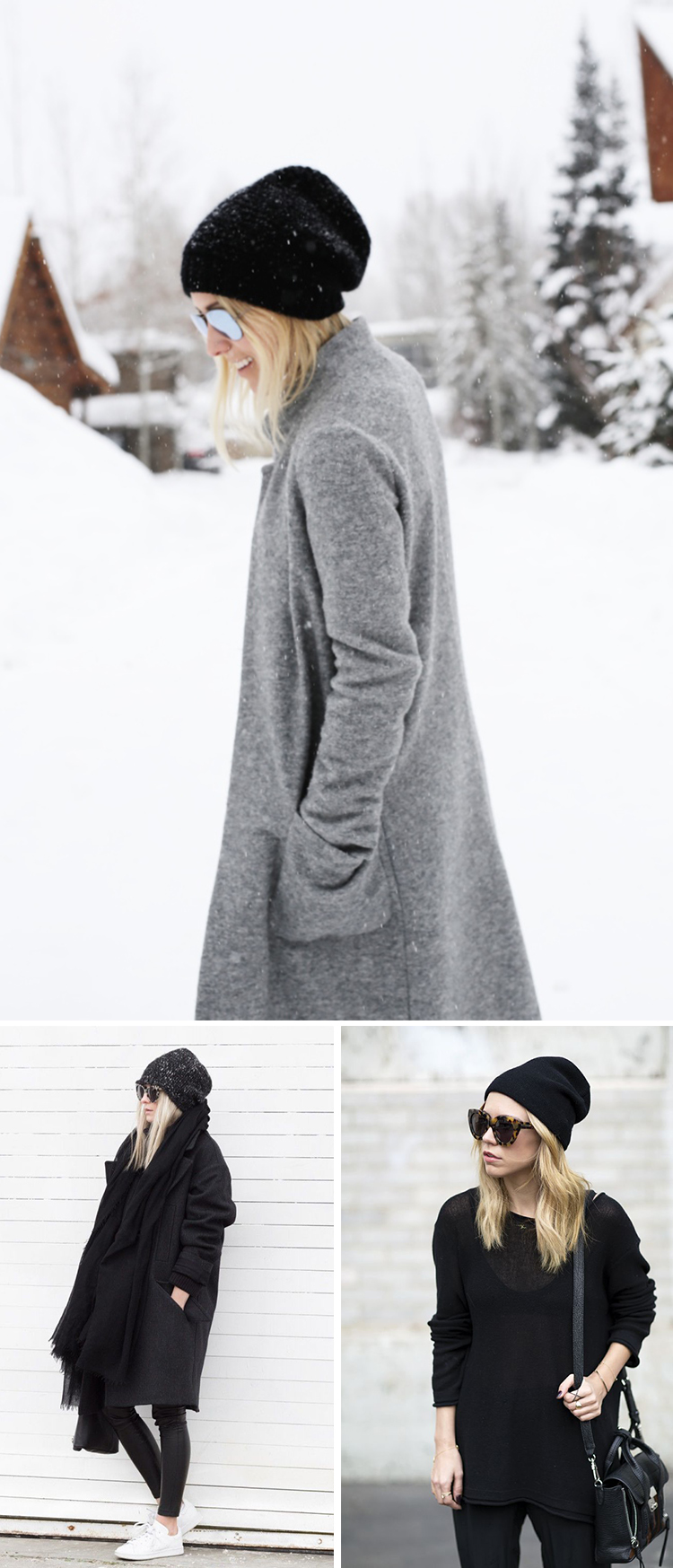 It's easy to overlook an item this simple, but turn your attention to the minutiae of the purchase and you'll see there's countless variables to explore in finding exactly the right one. First, are we talking knit stitch or purl? Cable or smooth? Do we want a face-framing band or a simple roll-edge? Once that matter is settled, we must then ask the most important question: Just how slouchy is slouchy? Should the beanie droop in a single pouch, or crumple into multiple folds like Mama June's chins? Oh, and don't even get me started on the question of pompoms versus plain! Take the quest for the perfect winter hat this seriously, and soon those grey skies won't be anything more than the perfect backdrop for a selfie when you at last seize upon your prey!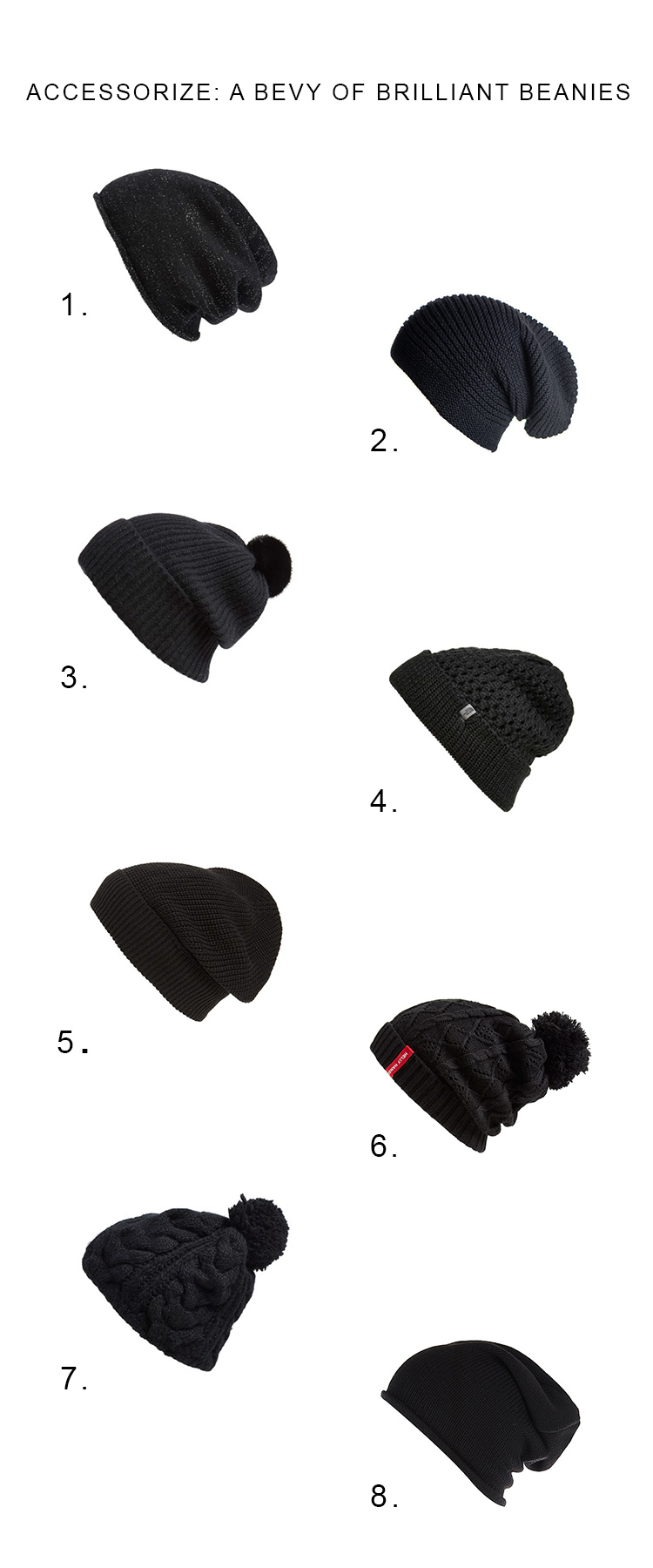 Shopping Guide: 1. Cashmere Blend Beanie 2. 'Cashmere Slouch Beanie 3. Rib Knit Beanie 4. Shinsky Beanie 5. Knit Slouchy Beanie 6. Cable Knit Beanie  7. Soho Beanie 8. Knitted Slouchy Beanie Hat Images: 1. 2. 3. 4.