I have some pretty big news. I'm engaged! Just over two years ago my fiancé Ivan and I had our first date (Thai food!), and since the beginning we've been two nerdy peas in a pod. We DVR Jeopardy, we make up silly dances in the kitchen, we assign dopey accents to our pets and pretend they're talking to us. In other words, we're perfect for each other—and we're happy to spend the rest of our lives doing silly dances and dopey accents together. Of course we don't expect the road to be smooth, and even getting to this juncture in our story we've had a couple potholes. I'm excited to share a slice of the tale here today, for even though it features me being kind of a crazypants, it has sparkling sustainable diamond at the end of our slightly bumpy rainbow.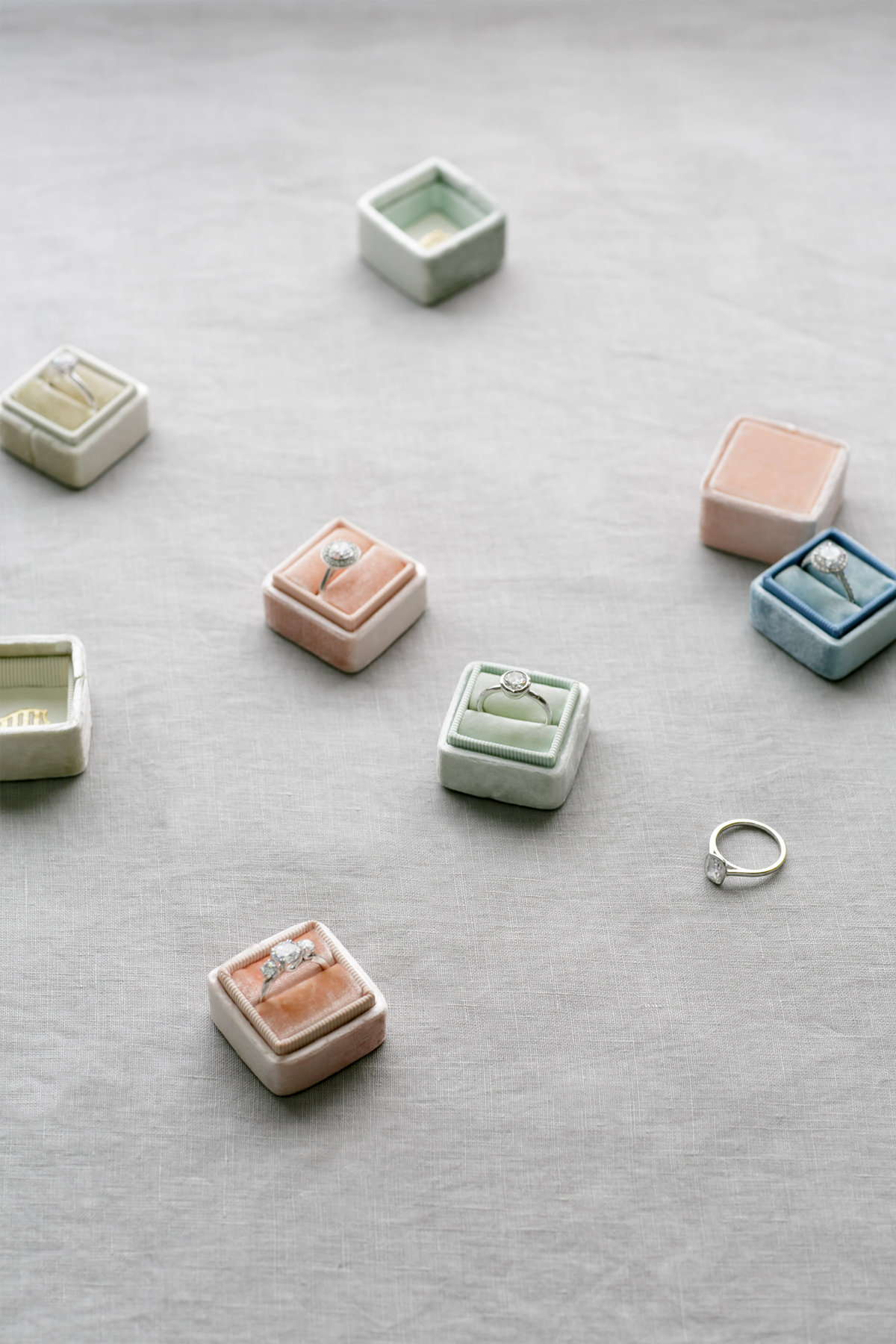 As many of you know, I've been married once before. Yet I've never been engaged until now. My first wedding occurred hastily, in the face of a somewhat dire immigration situation. There was no ring, no Facebook announcement, no party. I didn't even tell my parents until the deed was done. I then proceeded to make a mess of the union, and by the time I left it five years later, I knew I would need a lot of time and growth before any serious relationship became a healthy option for me—let alone another marriage.
Now, several years and plenty of therapy hours later, I've not for a moment questioned the decision to make things official with Ivan. But an engagement? That's where uncertainty reared its head. It was frivolous for me, a divorced 30-something, to want the trappings of tradition. It was selfish to spend someone else's money on jewelry when I've worked so hard to gain my own financial independence. And it was positively extravagant to wear a flashy bauble when I've spent the years since my divorce practicing a more subdued, self-abnegating version of myself. Or so said the critic in my head.
Thus it was that when we first started to explore the topic of an engagement ring together, I made life pretty unpleasant for poor Ivan. I dragged him into jewelry stores under my auspices of 'just looking', only to drag him right out with my howls of, 'Irresponsible! What were you thinking?!' I told him to surprise me, that I couldn't handle the pressure of picking out a ring for myself. Then I threatened him with immediate abandonment if he dare choose one without my discerning seal of approval. In a fit of temper one day when we were Christmas shopping, I even suggested we forget the whole thing entirely and apply for common law status. Super merry and bright of me, no?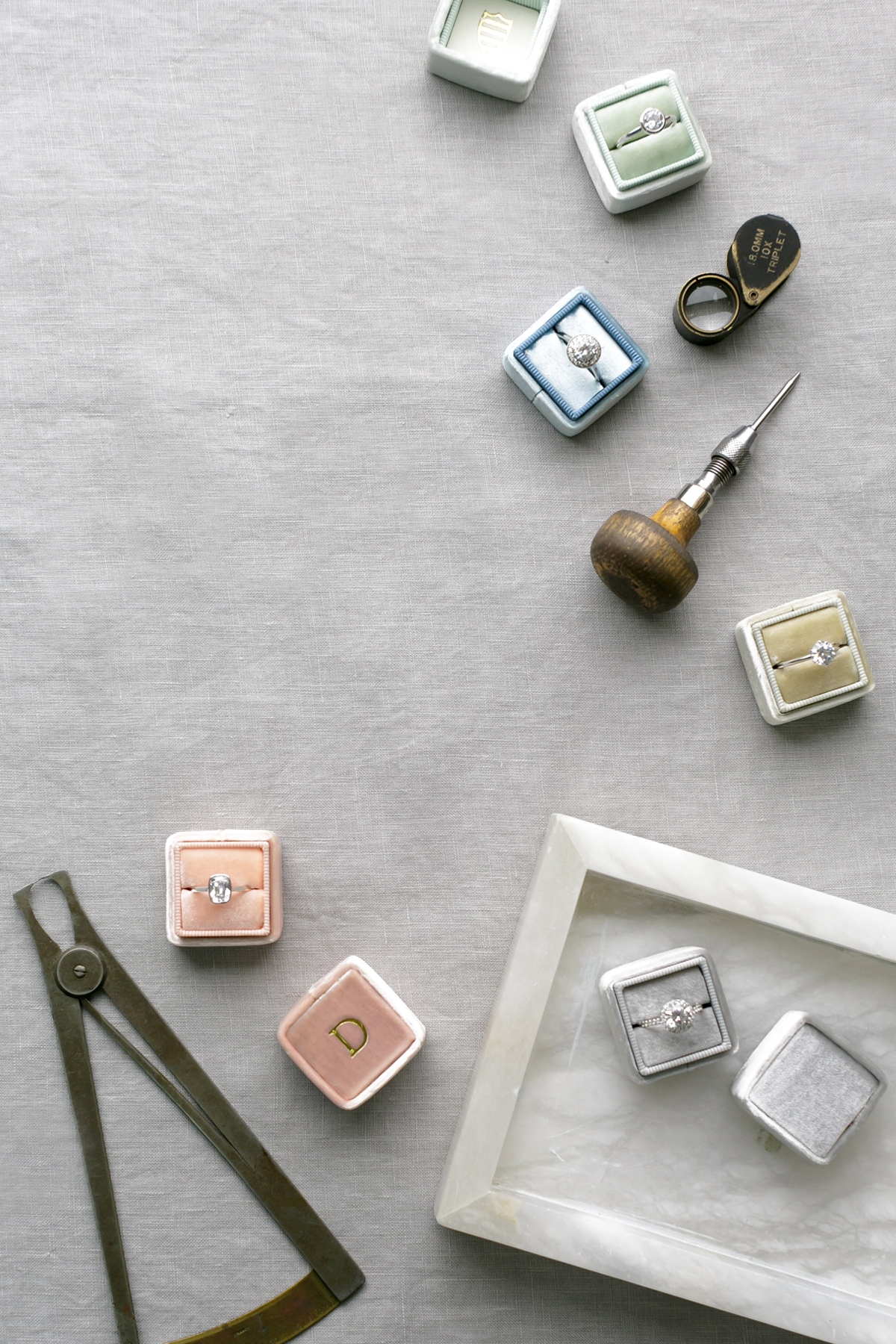 What eventually brought me around to the idea of an engagement, complete with ring and accompanying fanfare, was the simple (yet apparently elusive) idea that hey, I'm not the only one in the picture here. Culturally we make a big fuss about brides-to-be, but grooms have ideas about wedding traditions too. By rejecting an engagement for my own self-conscious reasons, I was denying Ivan whatever dreams of romance he may have been harboring. And as I discovered once I calmed down enough to ask him, he's been carrying some pretty precious ones close to his heart.
You see, Ivan wanted to propose to me. To go down on one knee and ask me to be his wife; to present me with a symbol of our commitment to each other; and to share the story of that moment with his friends and family. And as I realized, the more I sat with the notion, I longed for those things too. A lot. I was just afraid to admit it. Because what if, by desiring romance and grandeur and tradition as much as I secretly did, I mess it all up like I did before?
Thankfully, at this point, those aforementioned therapy hours stepped back in. I'm self-aware enough by now to understand that even though my past may occasionally still weigh on me, it needn't rule my future. So once I'd smoothed my ruffled feathers, Ivan and I renewed the ring hunt—this time with greater clarity on the extent to which our engagement represents the shared values of thoughtfulness and intentionality that make us an ideal fit in the first place. To that end, we knew we wanted a diamond that brought with it no human or planetary impact; and we knew we wanted a ring that was uniquely ours.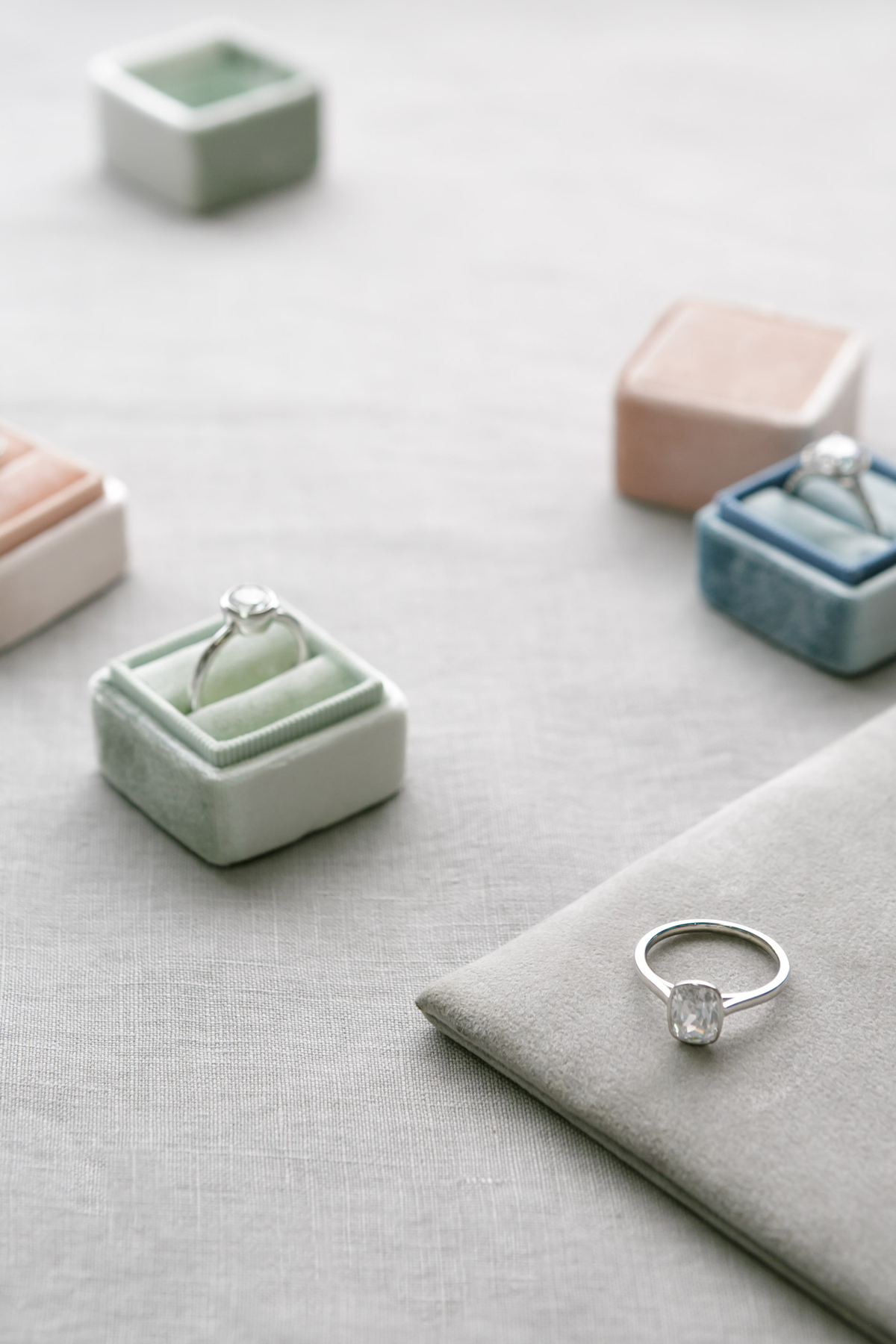 Our search brought us pretty quickly to Diamond Foundry. Based in San Francisco, the company was founded by a team of Ivy League engineers committed to bypassing the labor and environmental abuses that have historically plagued the diamond industry. Diamond Foundry stones are produced in small batches in the state of California. They're structurally identical to diamonds mined from the earth—not even a trained gemologist can tell the difference—yet they have zero carbon footprint. In fact Diamond Foundry crystals are so pure, morally and otherwise, that actor and ativist Leonardo DiCaprio is one of the company's investors.
As for the 'uniquely ours' aspect of the ring, Diamond Foundry had that covered too. Once we chose a stone with the weight, clarity, and color we wanted from Diamond Foundry's online listings, we then worked with one of their approved local jewelers to create the setting. Next week I'll be back to introduce you to the amazing Zaven Dedeian of Zaven Collection, who did an amazing job bringing our vision to life, and to share with you the final result. The story continues…and it's a good one, I promise!
A HUGE thank you goes out to Diamond Foundry for partnering on this post with me. I'm so beyond grateful to include them in this exciting time in my life! Thanks as always to you, readers, for supporting the brands that enable me to bring you fresh content daily. All opinions are and always will be my own. Oh, and these beautiful photos are by Monica Wang Photography, with velvet ring boxes by The Mrs. Box!