You know how I keep saying I'm going to get a hobby to create better work/life balance? Well, I've actually had one in mind for a while—I just haven't known quite how to get it started. See, I've always had a fondness for gardening. I grew up doing it with my mom. Every spring we'd do some spring cleaning on the winter debris in the yard, take a trip to the nursery, then head home with a trunk full of new additions to our green family. It was always my job to fill the window boxes with annuals, and to this day I can recall the satisfaction of burying my hands in the earth as I tucked pansies, snapdragons, and marigolds and into the damp soil. Now, for the first time since leaving home for college, I actually have a yard! It's long since time to bring that grounded and gratifying garden feeling back into my days.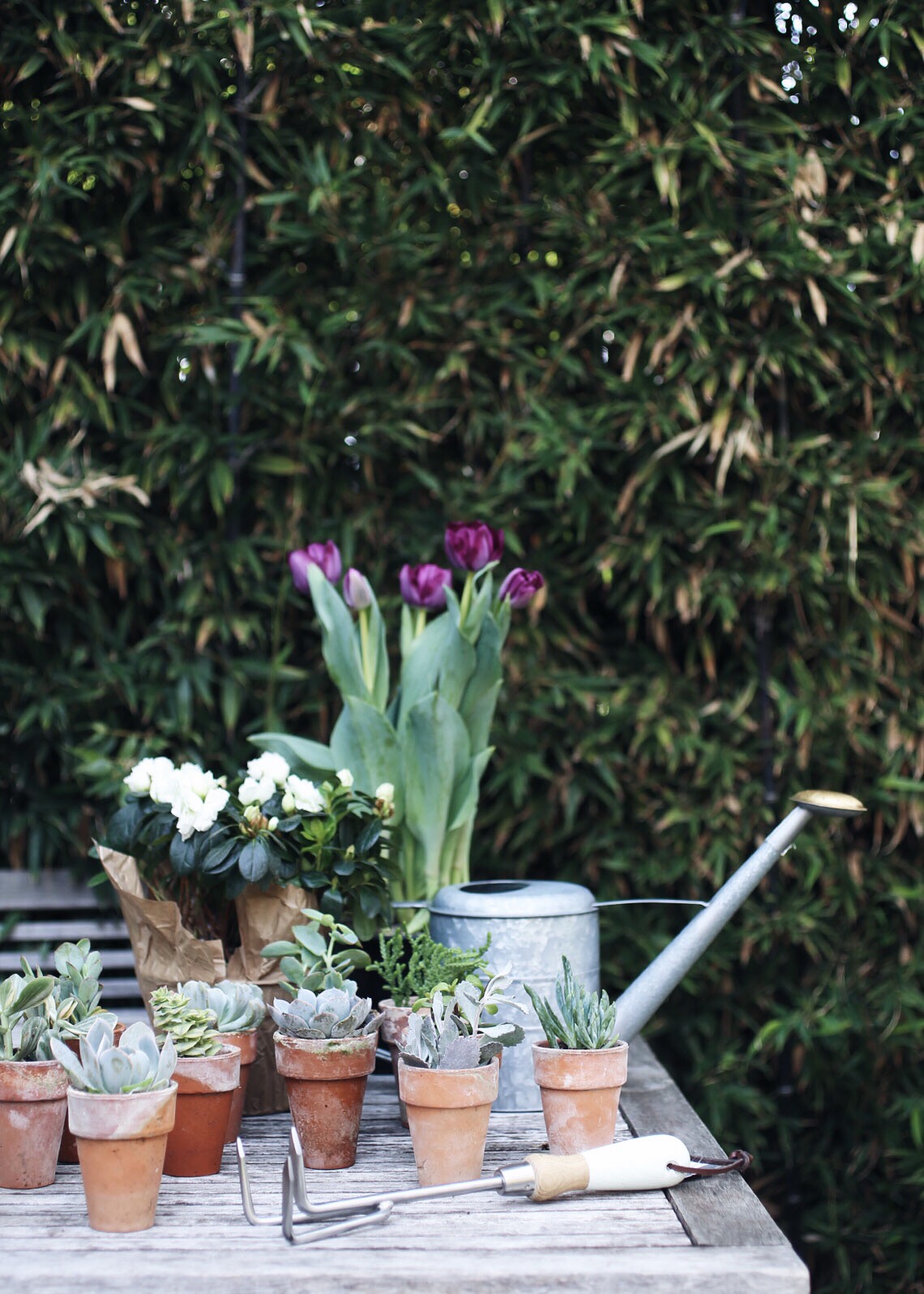 Yet for any new activity, there's an activation energy—a hump that must be overcome in order to get started. And in my case, the hump has been more like a Mount Everest of garbage that began building up in my yard long before I moved in. It started with a rusty patio set that previous tenants left in the yard. It continued to grow as we added our own castoffs to the mix: rusty bike parts, half-empty cans of paint, rain-soaked cardboard boxes. No idea how properly to dispose of that spent helium balloon tank? Put it out back. Got a bucket of Coors Light left after a barbecue? Put it out back. No Craigslist buyers for that stained rug? Yup, put it out back. Everything we weren't sure how to handle, we threw it out of sight, out of mind, into the yard.
Until not-so-suddenly, we were those people. The ones who apologized for the mess every time visitors arrived at the house. Who questioned whether they should even have people over in the first place! Who really wanted to start a garden but saw only the daunting clean-up standing between them and their dreams of homegrown tomatoes, carrots, and peas. Every time we broached the subject of tackling it together, talk quickly turned to the nitty gritty. We'd have to rent a truck. Figure out the city's approved methods for ditching oversized and hazardous waste. Stand around arguing for hours about what to keep and what to toss. Yet we'd also reached the point at which our disastrous yard was inhibiting our quality of life—not only discouraging us from having guests but preventing me from revisiting a hobby that used to bring me a lot of peace and pleasure.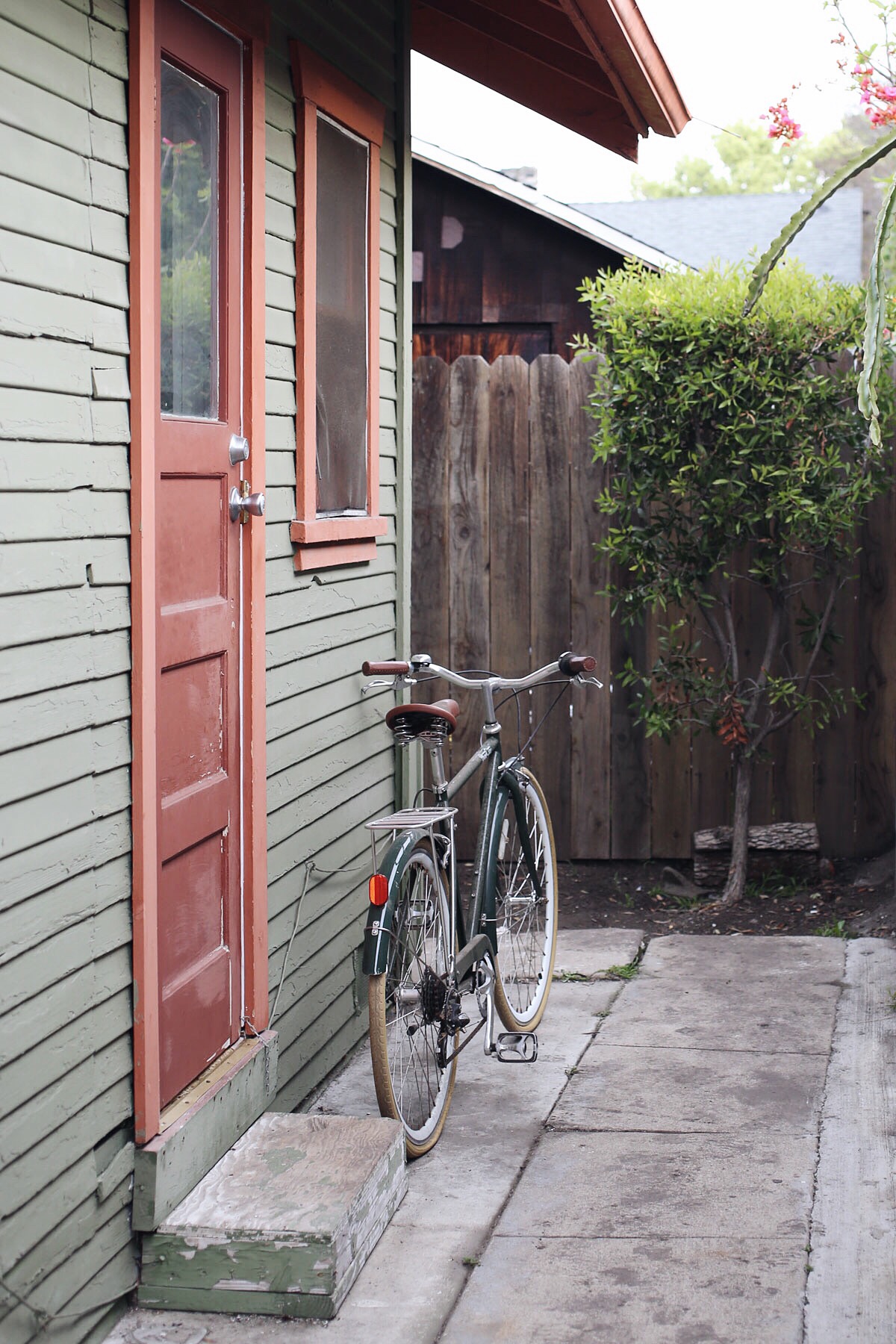 When you realize that you've hoarded yourself into a corner and can't get yourself out, the responsible grown-up thing to do is ask for help. And this week help arrived in the form of a TaskRabbit Tasker named Joe. TaskRabbit has just launched the first ever real-time services platform for getting everyday chores done immediately. Within five minutes of placing our request, we'd been matched with Joe and had selected the day we wanted him to clean the yard. He could even have started right away if we'd wanted! When Joe pulled into up in his truck and pulled on his work gloves, visions of my garden began to crystallize. He made quick work of everything, completing one trip to our storage unit and two runs to the dump in the time it would have taken me to break down that soggy cardboard!
Now, with a gorgeous weekend forecast before me, I'm ready to dive into the next steps of my garden. Even better, I've got a code you can use to knock your most onerous spring cleaning chore off the list! Enter ANNESAGE to receive $20 off same day tasks with TaskRabbit. Maybe you've been avoiding cleaning the storm drain and hosing down the window screens. Perhaps you've learned your mother-in-law is coming to dinner and the bathroom is not nearly up to snuff. Or possibly you're just like me and have the itch to start something new—a project, a pastime, a healthy lifetime habit—and all you need is a little help getting things off the ground!
Thank you to TaskRabbit for partnering on this post with me and for giving my yard a new lease on life! And thanks as always to you, readers, for supporting the brands that enable me to bring you fresh content daily. All opinions are and always will be my own.