Every once in a while an email lands in my inbox that makes me jump out of my seat a little, and such was the case when I was recently asked to do some photo styling on location with Crate & Barrel. The project centered around actress Brittany Snow's house, which the brand had furnished in partnership with the Pitch Perfect star and her interior designer, Meghan Noyes. After weeks of working to fill the empty rooms of Brittany's house, the time had come to shoot it for publication—which is where photographer Scott Clark and I came in.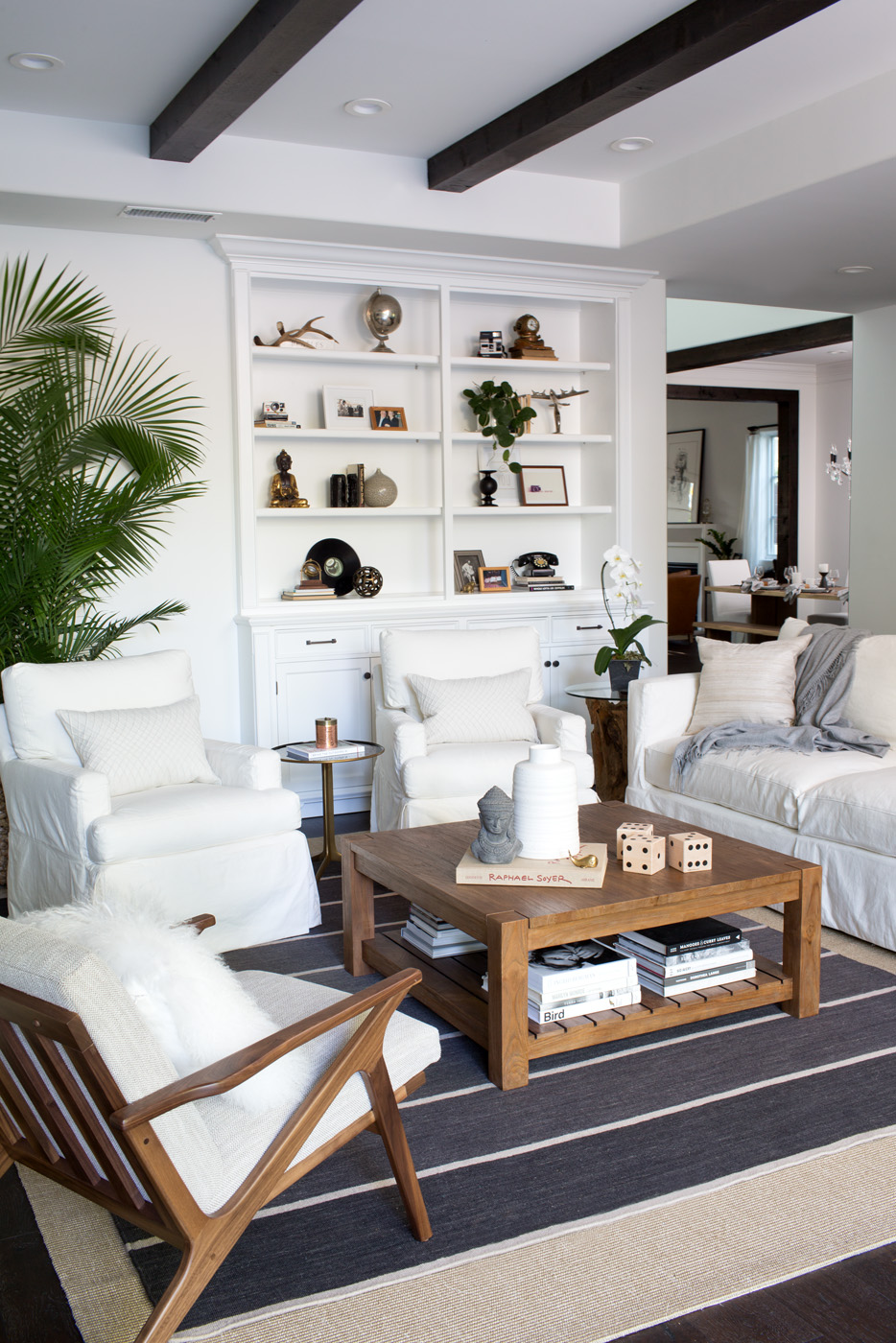 The job of a photo stylist is a nebulous one, and it doesn't necessarily mean the same thing from one assignment to the next. In this case, I was called upon to help Brittany and Meghan's existing designs shine—because what the human eye sees in person isn't necessarily what the camera sees through its lens. That meant filling any decor holes with small accents like flowers or books, nudging the angles of chairs and tables to create the most pleasing site lines, and hovering over the shoulder of Scott the photographer with burning questions like, "Do we think those dice on the coffee table are overlapping too much?" It's exacting, tedious work that requires patience and a healthy dose of anal retentiveness, which means it's right up my alley.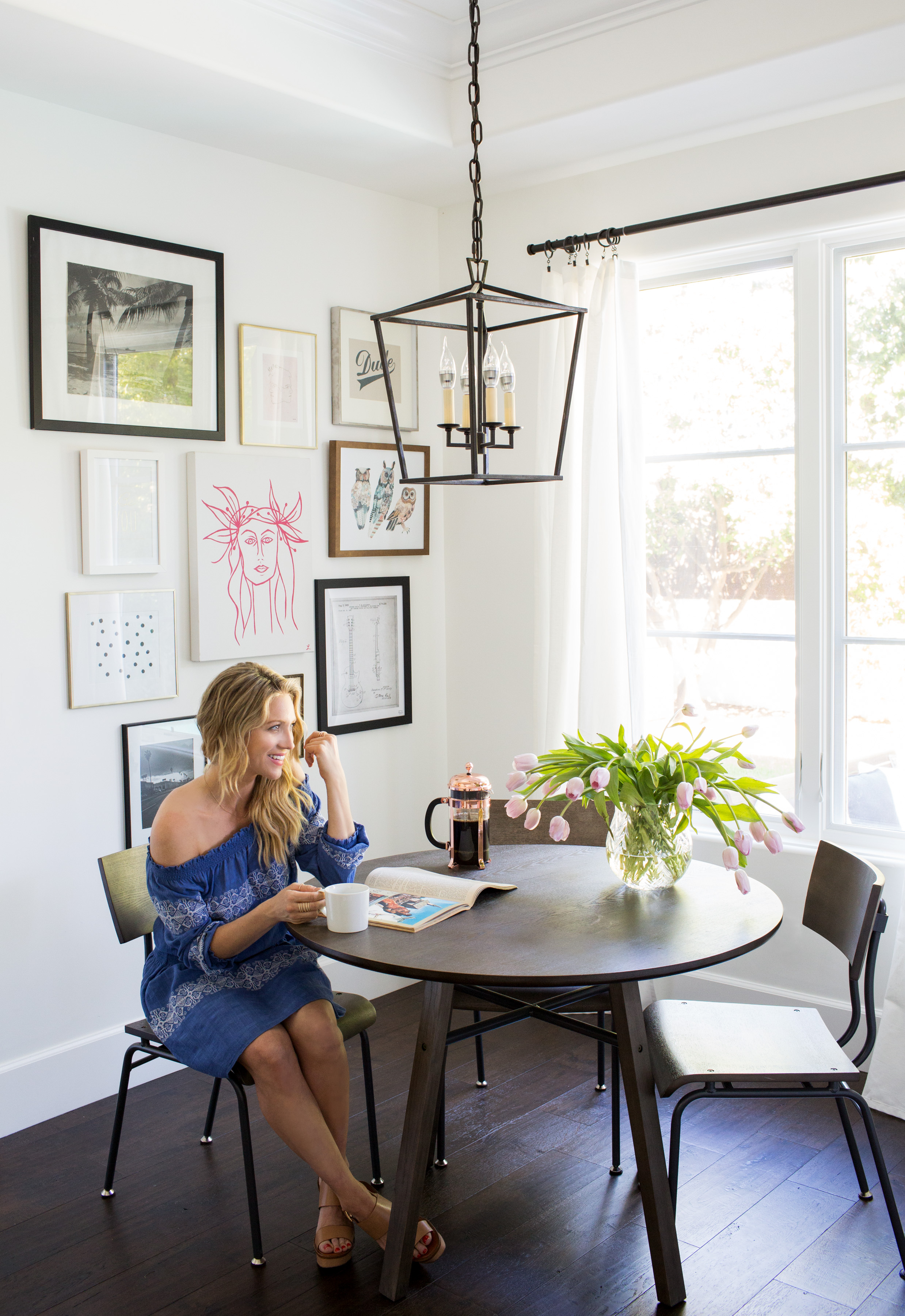 We had a ton of fun on set that day! Designer Meghan Noyes is a treat and a major talent, Brittany is sweet as pie, plus Scott and the Crate & Barrel team were a joy to work with too. The photos we got were not only evidence of a job well done in the design department, but also speak to the harmony we all created as a team. You can see the entirety of the images in Lonny—where the whole home is also shoppable at Crate & Barrel. Fingers crossed that the next time an email makes me jump out of my seat, it turns out this well!
Images: Scott Clark Photo