When culottes first started showing up in shops, I couldn't believe my eyes. My longtime associations with the style center around either sensible lady uniforms—think meter maids and scout troop leaders—or grannies in Easy Spirit loafers. Even as the traditionally dowdy trousers started to trickle farther down the fashion chain for this year's summer style, I had my doubts. What could be flattering about pants whose key descriptors are "short" and "wide"? Neither is a word I especially like to align myself with, you know?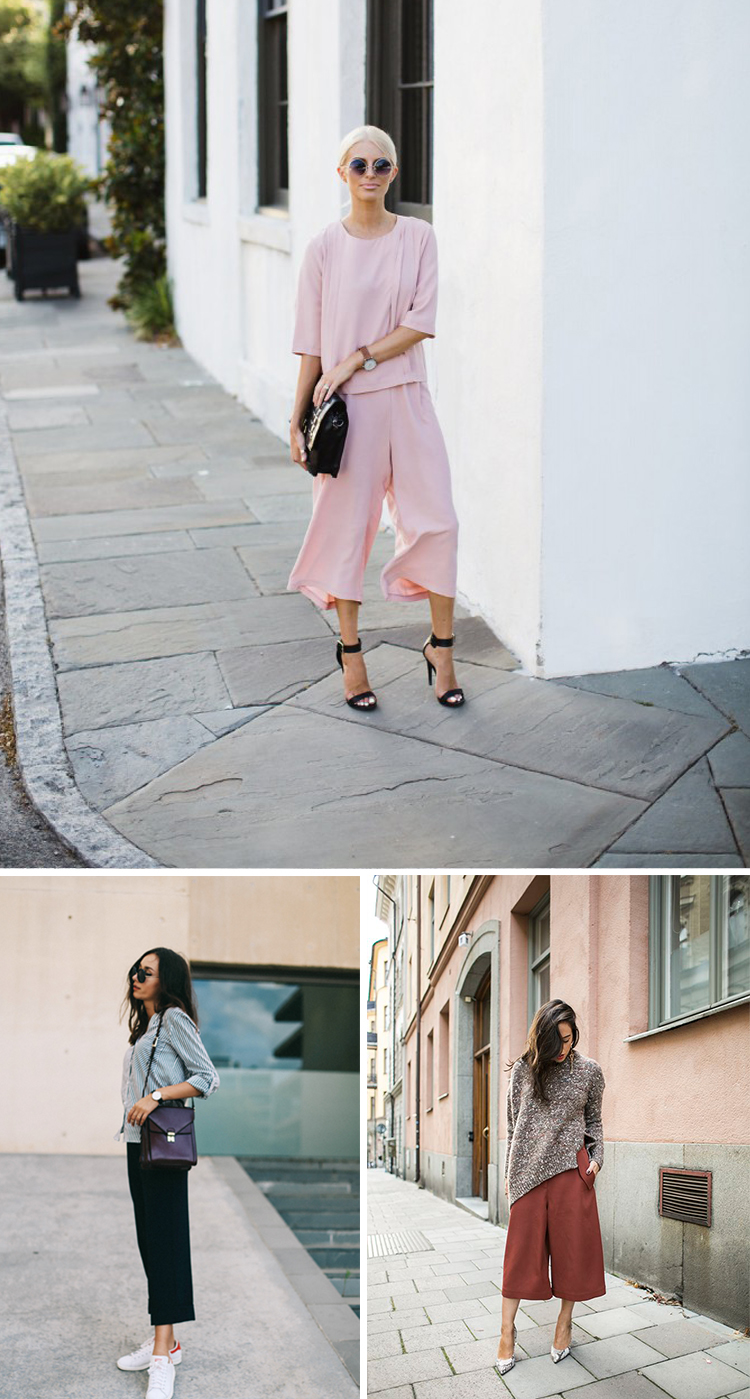 But sometimes all it takes for a change of mind is a change of context. And culottes are de rigeur here in Italy. Fashionable Italian women are rocking them with sneakers and sandals and heels; they're pairing them with silk blouses and army jackets; and they're banishing all thoughts of the words "short and wide" as they stroll confidently down the street in their culottes.

To seal the deal, I found a pair of culottes myself while shopping in Florence. The trick is to choose a high-waisted pair to lengthen the legs and offset the pants' broader hemline. I'll tuck a slim tee into them when I'm in a mood to show off my curves, or I'll top them with a baggy button down for those burrito baby days. I can't wait to sport them Stateside—maybe even with a pair of  vintage Easy Spirits!
Shopping Guide: 1. City Stretch Culottes 2. H&M Culottes 3. Theory Crepe Culottes 4. Halientra linen-crepe culottes 5. Wool Culottes 6. Trousers With Turn Up Hem Images: 1. 2. 3. 4. 5.