When did fancy toast become a thing? One day in the distant future I'm sure a learned historian will write a lengthy dissertation on the rise of fancy toast mania. An entire chapter will be devoted to the phenomenon's visual appeal, to the allure of a dish that puts each ingredient on full display for our hungry eyes. A second section will address the ability of fancy toast to give each precious morsel a starring role in our mouths—complete with pie charts and line graphs illustrating the relative rates at which teeny tiny radishes and symmetrically sliced strawberries delight the tastebuds.
For now, I'm content to let someone else get her PhD in fancy toast, because I'm too busy making and eating it! Especially this time of year, when summer's bounty is at her best, I love coming up with creative new variations that include all my favorite foods in a single, satisfying bite. Lately my go-to is a thick layer of velvety noosa yoghurt, a few slices of fruit, and a sprinkling of toasted nuts. Between noosa's rich, creamy flavor and the rainbow of ripe produce filling the markets, the combo puts the focus on the fresh, full taste of top quality ingredients—exactly as fancy toast should!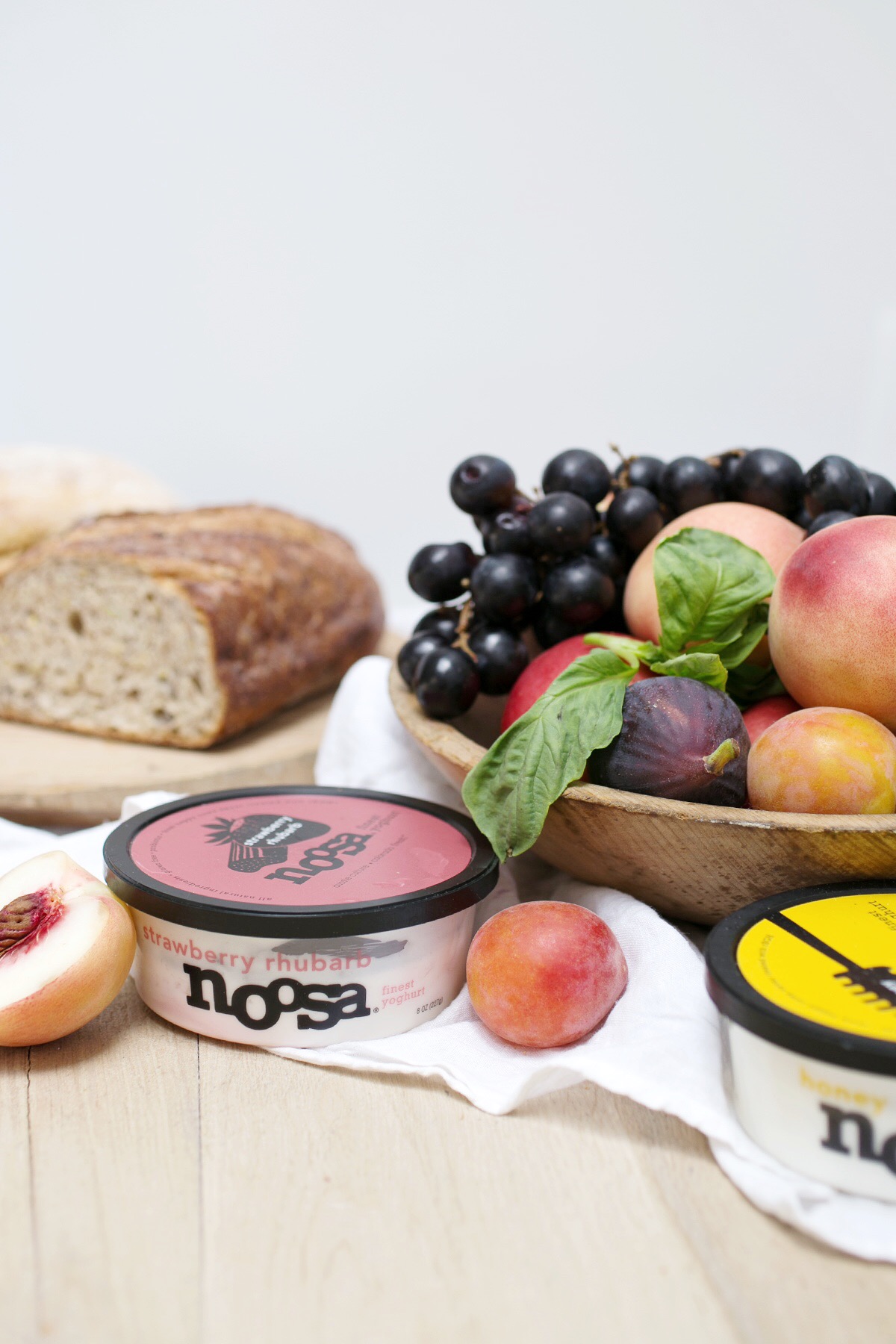 Lately I've also been inspired to tap into the social appeal of fancy toast by hosting a fancy toast party! This impressive looking spread is actually super easy to pull together and would be brilliant for a drop-in weekend brunch, a bridal or baby shower, or a daytime birthday party. Round up a selection of noosa's best flavors—honey and lemon are simple and sublime, while strawberry rhubarb and blood orange take yoghurt to the next level!—then pile the table with plenty of in-season toppings and hearty breads. Provide cutting boards and a toaster then watch your guests go to town building the fancy toast of their dreams!
When you're assembling your fancy toast table, think in terms of ingredient categories and supply guests with a few options from each of the following:
Creamy: noosa yoghurt in a variety of flavors.
Sweet: Peaches, Plums, Apricots, Cherries, Figs, Grapes.
Crunchy: Hazelnuts, Pistachios, Walnuts, Cacao Nibs, Shaved Coconut, Coarse Salt.
Bright: Basil, Mint, Lavender, Edible Flowers.
Because noosa is infused with a touch of wildflower honey already, no additional sweetness is needed to make these toasts taste divine. But according to my research, a pretty drizzle definitely ups the ante on fancy toast's Instagram-ability. So add it to the mix and get ready for a party that's scientifically guaranteed to be a success!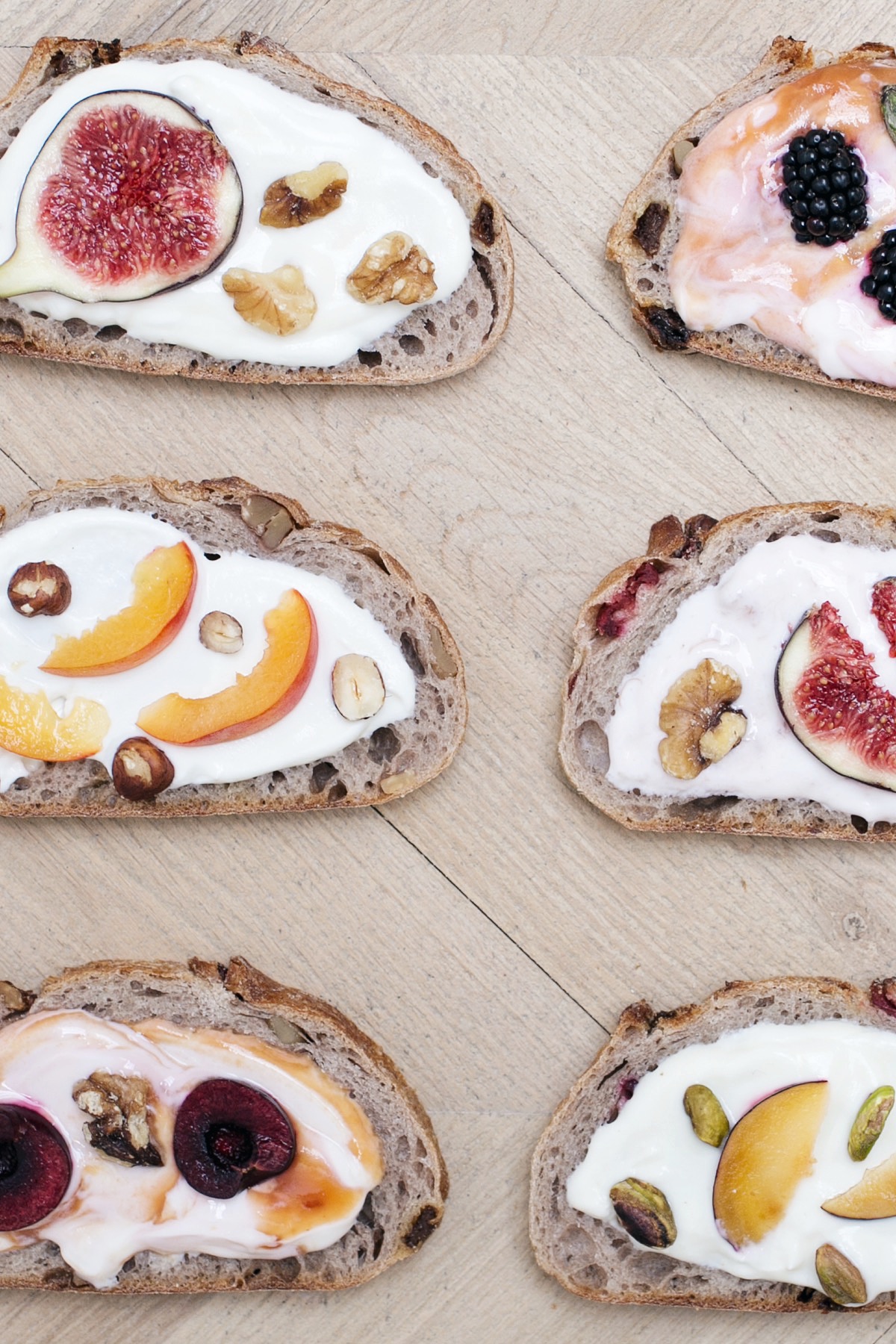 Disclosure: I partnered with noosa to style, photograph, and share this story. All opinions are and always will be my own. Thank you for supporting that brands that enable me to bring you fresh inspiration daily! And thank you to Cory Beinert for making this fun fancy toast video!