Yesterday we dove deeper into the mix and match dining setup at Light Lab, and today we're turning our attention to the glammy modern bathroom we teamed up with Wayfair to install. To say it's a scene stealer is putting it mildly. Because its reputation proceeds it (thanks Instagram!), first-time visitors to Light Lab rush to see the bathroom immediately upon arrival. Beyond the tempting peek of pink visible from the outside, there's so much outrageous style packed into the space that it clearly has its own gravitational field—and the magnetic pull to go with it!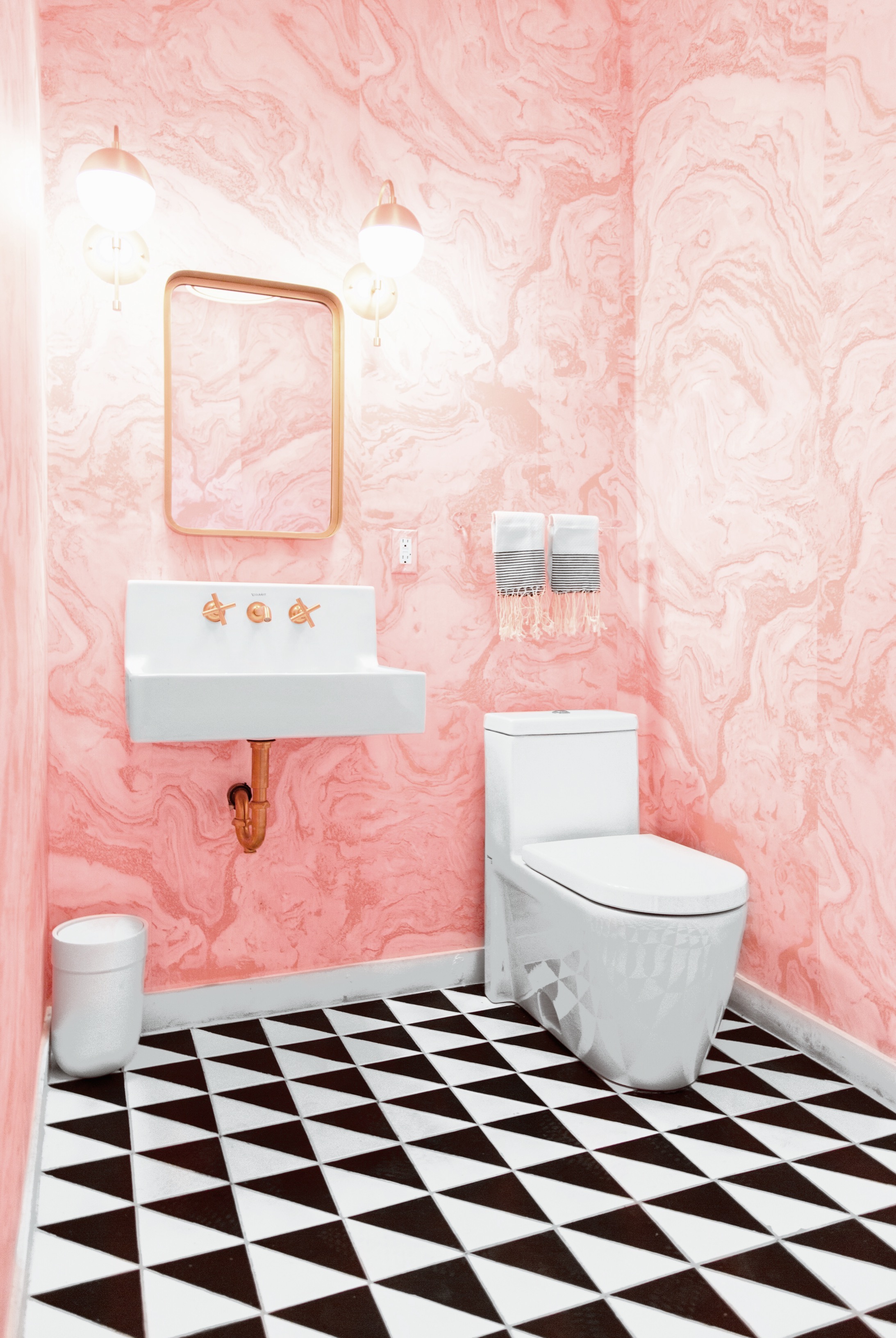 The bathroom is petite, only 5 x 8 feet, so we knew we could make a major statement without causing any spontaneous combustions or implosions. Our designer Sarah Sherman Samuel created the pink marble wallpaper for us, and she also selected the eye-popping black and white tile pattern from Fireclay Tile. (Stay tuned for more on Fireclay next week, because they're so awesome that they definitely deserve their own post!) With so much visual stimulation happening on the walls and floors, the fixtures needed to be streamlined and simple yet still bold enough to hold their own in this madcap space. The modern toilets, sinks, and hardware offered by designer brands like Kohler and Duravit fit the bill perfectly—and Wayfair was our one-stop shop for it all!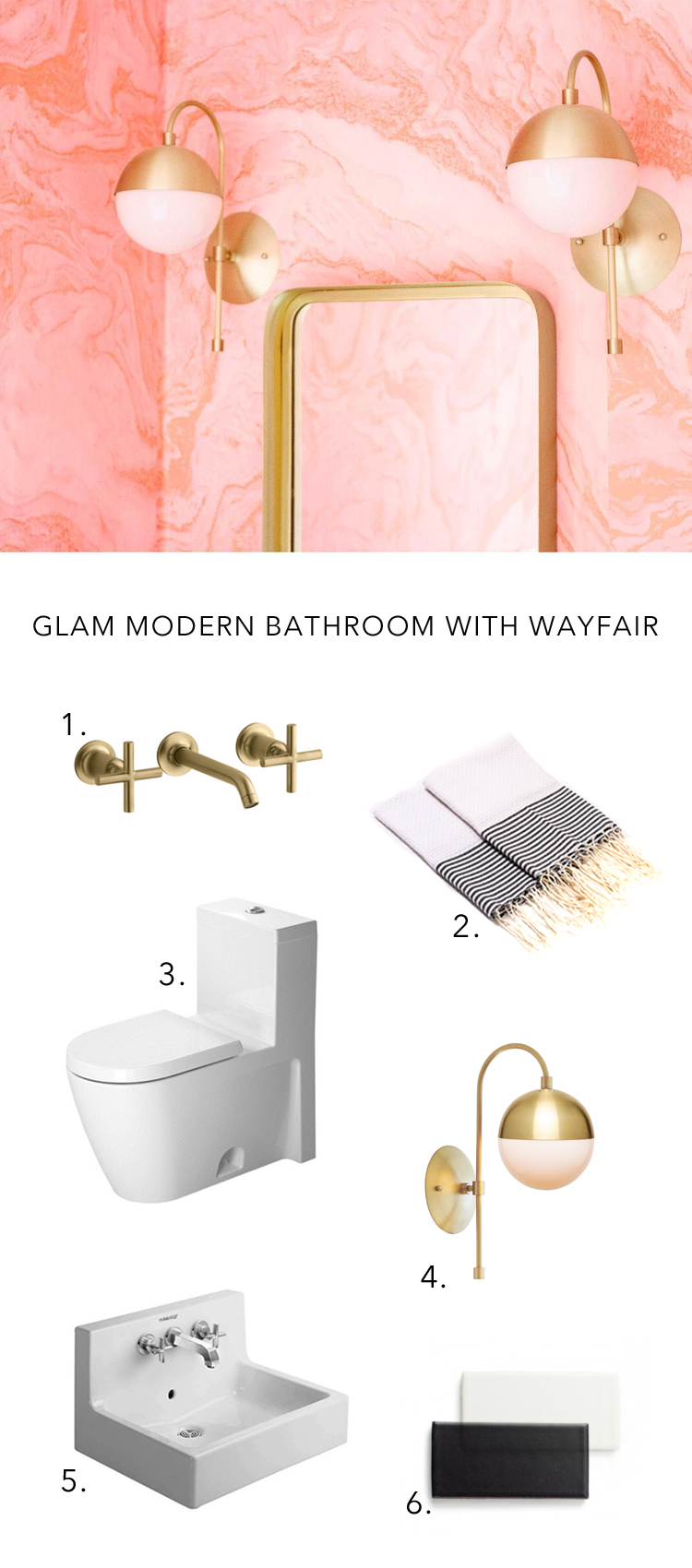 Being able to get everything we needed for the bathroom from Wayfair was handy not only from the placement of the first order but in our ongoing quest to get the bathroom installed. In other words, we definitely needed their helpful and friendly customer service expertise to support us through our learning curve! It may not surprise you to learn (though it somehow surprised us!) that it's pretty easy to order the wrong valves, hookups, and other accessories when you have no idea what you're doing, and Wayfair very patiently worked with us to get the incorrect parts we'd ordered traded for the right ones. Now we feel like construction superheroes and I'm already scheming a renovation of my home bathroom…and I know exactly where I'll shop when the time comes!
Shopping Guide: 1. Kohler Brushed Gold Faucet 2. Striped Turkish Hand Towels 3. Duravit Starck 2 Toilet 4. Cedar & Moss x Rejuvenation Brass Sconce 5. Duravit Vero Wall Mounted Sink 6. Fireclay Tile