Is it just me or is tile enjoying a renaissance lately? From colorful Moroccan-inspired mosaics to subdued, tone-on-tone grids, innovative tile installations are turning up everywhere from showers to fireplace surrounds—and Fireclay Tile is leading the charge with their groundbreaking approach to custom ceramic tile. At Light Lab we worked with Fireclay to create our black and white bathroom floor and our tiled kitchen island, using the 6″ Triangle in Basalt and the 6″ Triangle Tile in Calcite for both but placing them in different patterns for a unique effect in each space. When I laid the tile in the bathroom, I had to use a printed diagram as my guide because there were a mind-boggling number of ways I could have combined those little triangles!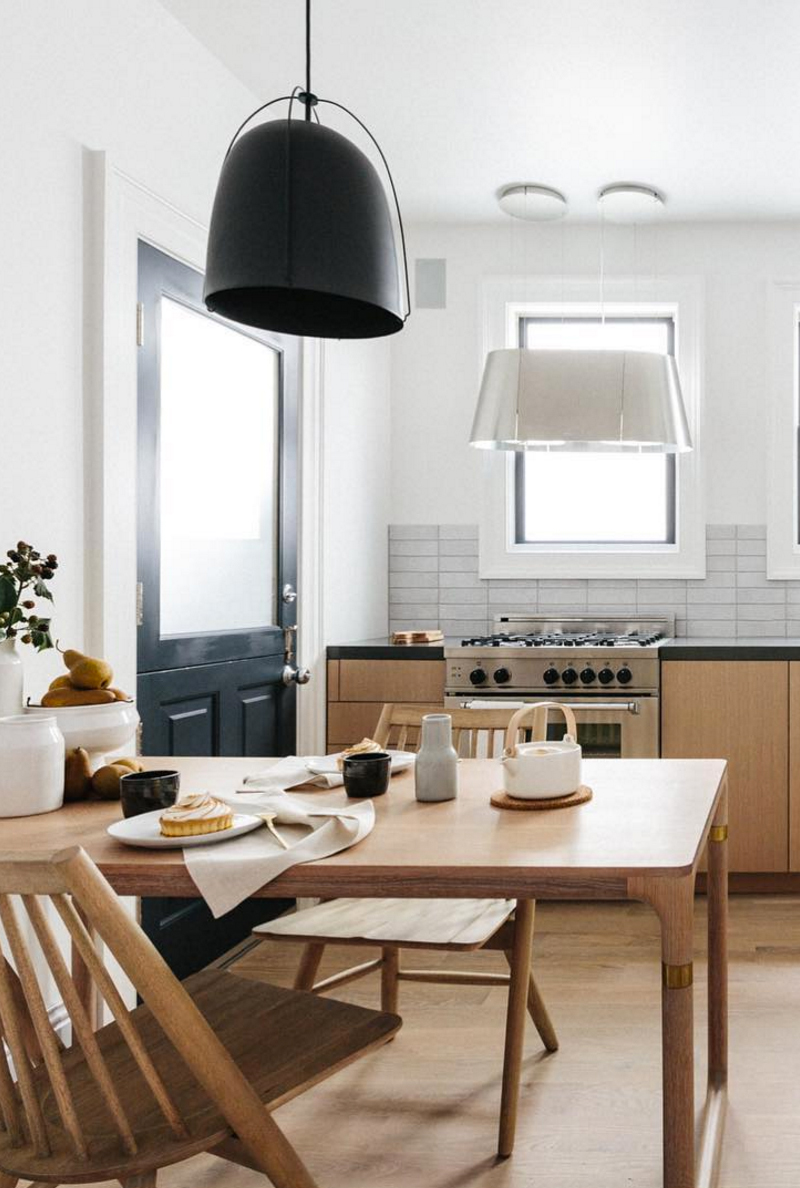 Indeed, the infinite range of shapes and patterns that Fireclay offers is one of the things that sets the company apart, and nowhere is that range so apparent as in the creative kitchen backsplash ideas that pepper recent Fireclay projects. The interlocking right angles in the white and brass kitchen at top bring a layer of luxe craftsmanship to an otherwise restrained space, begging for a closer look to marvel at their intricacy.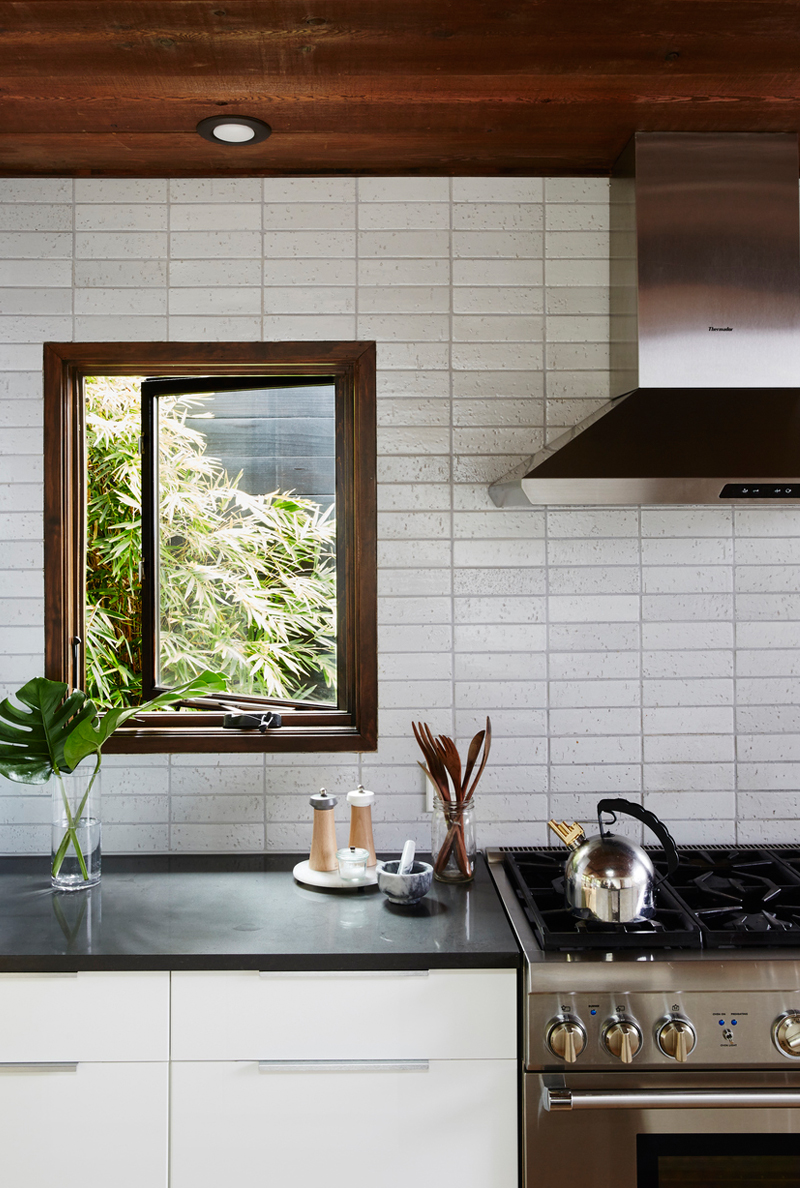 In a midcentury-meets-modern kitchen, straight set tile spans the wall from counter to ceiling to envelop the room in its weighty warmth, the flecked and pebbled surface further adding to the earthy sensibility. Meanwhile, below, a classic hex pattern provides a clean contrast to organic styling details such as raw wood shelving and a collection of cutting boards. And the examples here are just the tip of the iceberg because the possibilities are truly infinite–Fireclay makes over 30 standard sizes and 22 specialty shapes in 114 colors!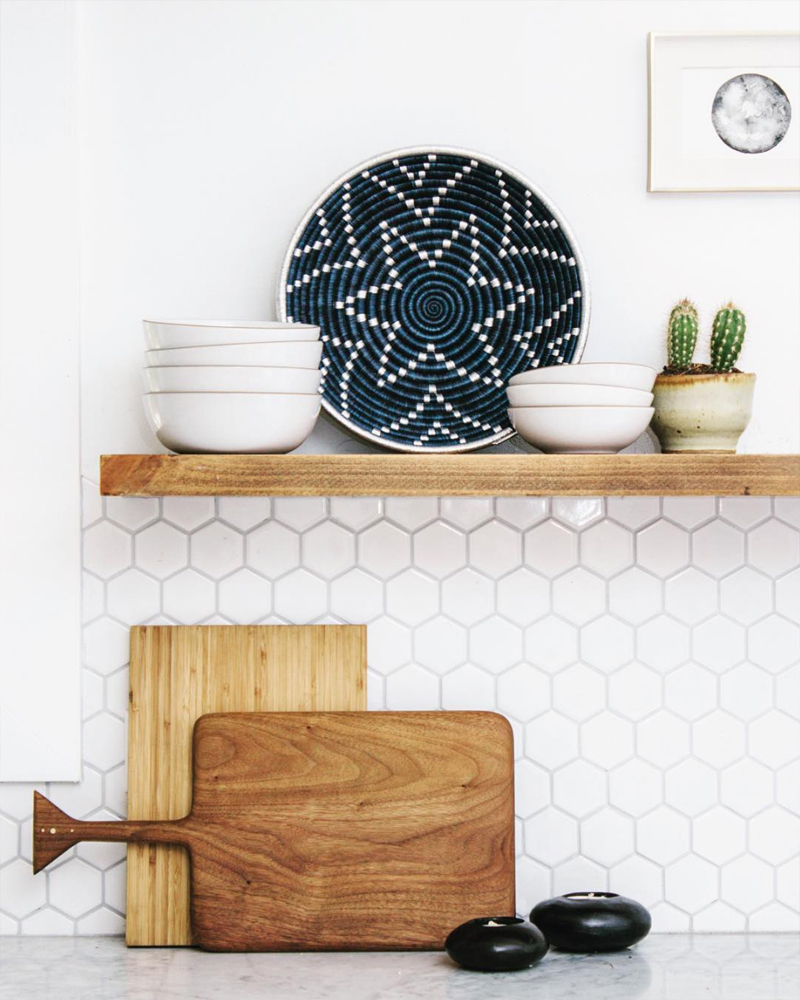 But variety is just one of many reasons to love Fireclay. Another feather in their cap? Their sustainability mission is as serious as their style. Not only were they the first tile company to use 100% lead-free glazes, they manufacture their products entirely from waste and materials. They even go so far as to gather granite dust from a nearby gravel plant and use it to comprise the clay from which they make their tiles! And they do it all right here—by hand!—in California. Fireclay is the ultimate in thoughtful practices meets forward-looking design. No wonder they're standing at the forefront of the tile revolution!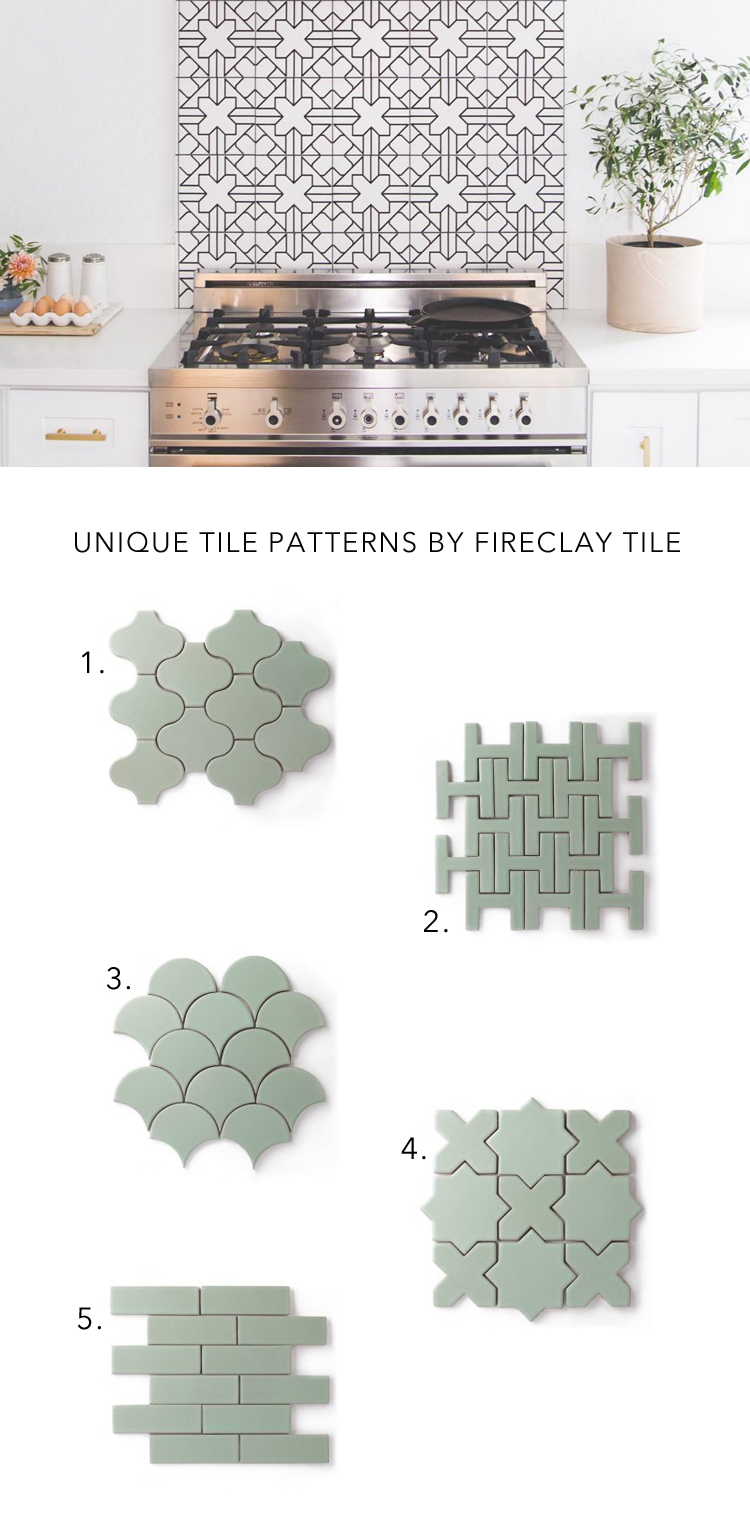 Shopping Guide: 1. Paseo Tile 2. Chaine Homme Tile 3. Ogee Drop Tile 4. Star and Cross Tile 5. Offset Tile Images via Fireclay Tile Instagram.