You'll never hear me argue against the old decorating adage that the rug makes the room. It's true in the figurative sense that a impactful floor coverings both set the tone for and seal the deal on how nuanced and intentional a room feels. And sometimes, the saying applies in the literal sense as well—because nothing works so well as area rugs to carve out multiple functional zones from a single open space!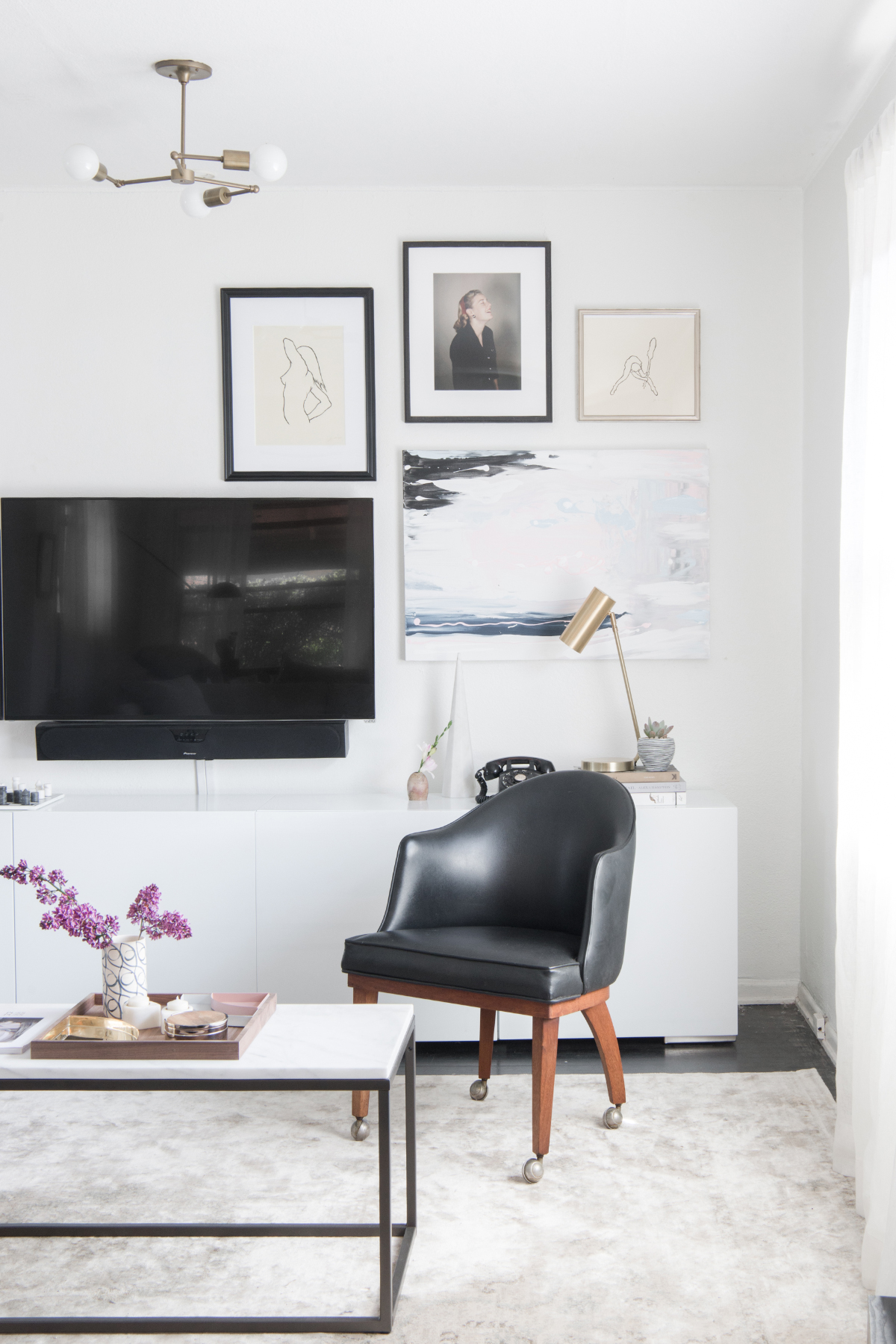 I recently put the theory into practice when it came time to squeeze a living, dining, and entry areas from the common room in my tiny Los Angeles bungalow. Finding the perfect rug was a tall order! I'd previously used an antique Persian rug to anchor the sofa and coffee table, but its sizing was awkward. Even worse, its deep hues were teaming up with my dark floors to suck all the light from the room. I knew I wanted a lighter, brighter look but also desired the same luxe, historied feel that had motivated me to purchase the antique Persian in the first place. And after I did a bit of digging, Loloi Rugs came to the rescue with their huge collection of heirloom-inspired rugs. Loloi works with a huge global network of weavers to create rugs that combine old-world character with fresh, modern versatility,

Eventually I ended up with the Nyla Rug, and I've been thrilled not only the subtle, understated touch of pattern it adds but also how soft it is under my feet! Really, though, there were about a dozen rugs I'd happily have introduced to the space, because Loloi's commitment to standout design is just that strong! I'm especially loving their new Ella Rose collection and am bookmarking it for when we move into a bigger home. This soft blush rug one would definitely complete a sophisticated nursery, don't you agree?!
1. Loloi Century Collection 2. Loloi Kingston Collection 3. Loloi Pierce Collection 4. Loloi Ella Rose Collection 5. Loloi Imperial Collection Photos: Carley Rudd Photography