Not a day goes by that I don't reminisce about my travels in Italy with my mom and dad last summer. Months later, my mom and I still text each other our favorite moments. "Remember that gnocchi we had in Amalfi?" "Remember the ferry ride to Naples?" "Remember when dad stole the lemons from the poolside trees in Capri and made us smuggle them back to the room in our hotel robes?" Not only was it so fun to experience new sights, smells, tastes, and sounds with them, but it was our first time abroad together since I was a kid and our trip this summer gave me the priceless gift of getting to know them as more than just my parents.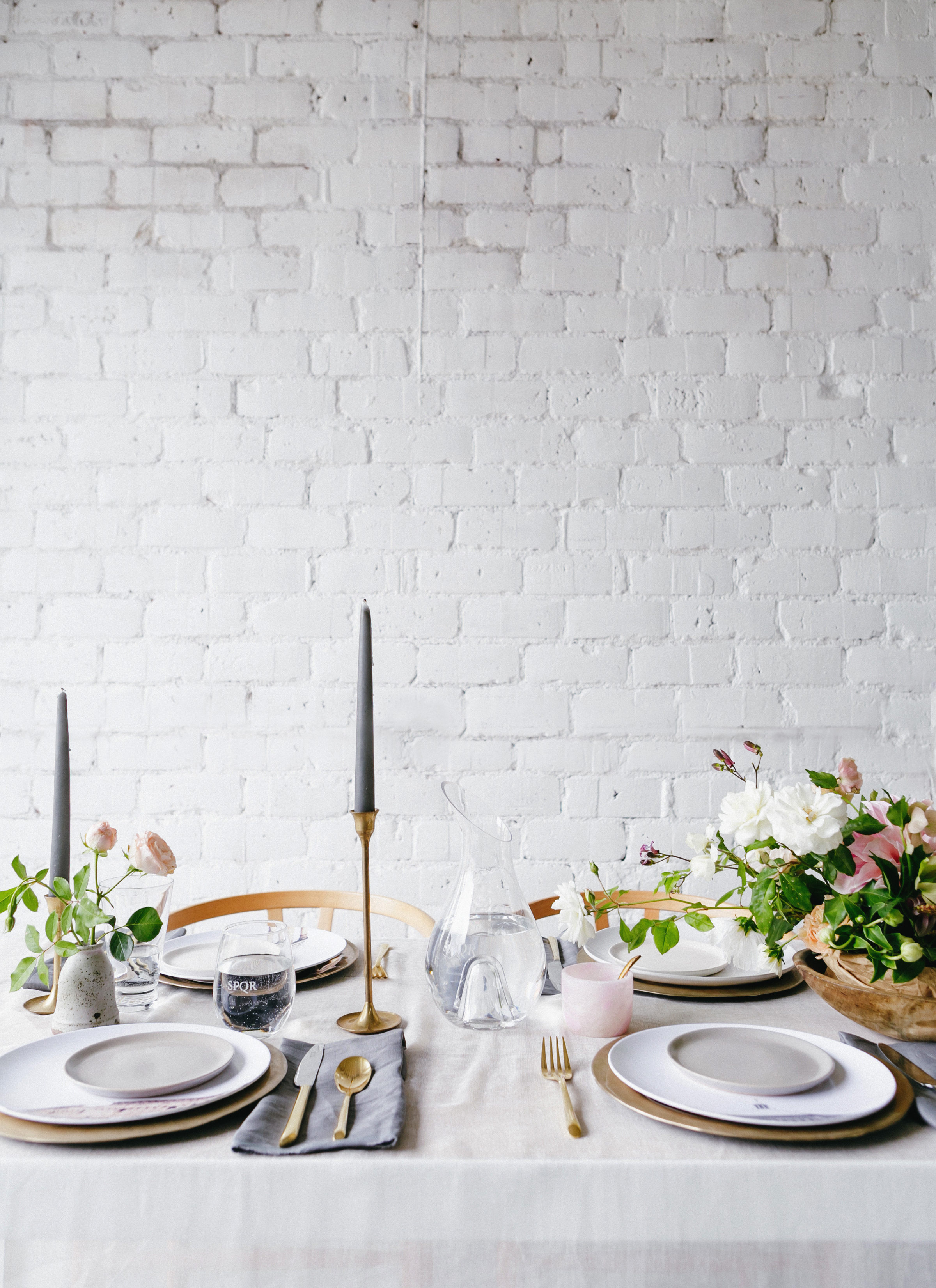 So when Shutterfly asked me to create some fall entertaining inspiration using the Shutterfly Home Decor collection, I knew that my trip to Italy and the photos I took there were the perfect jumping off point. Of the hundreds of pictures I snapped while abroad, several are some of my favorites I've ever shot, period! There's something about travel that opens our eyes to fresh ways of seeing, and Shutterfly's ability to customize tabletop and decor accents with my travel photos brings that fresh perspective to life back at home! And the best part is how easy the site's creation platform makes it, even for non-designers. In less than an hour, I created fourteen one-of-a-kind pieces for a table setting as unique as the adventures that inspired it.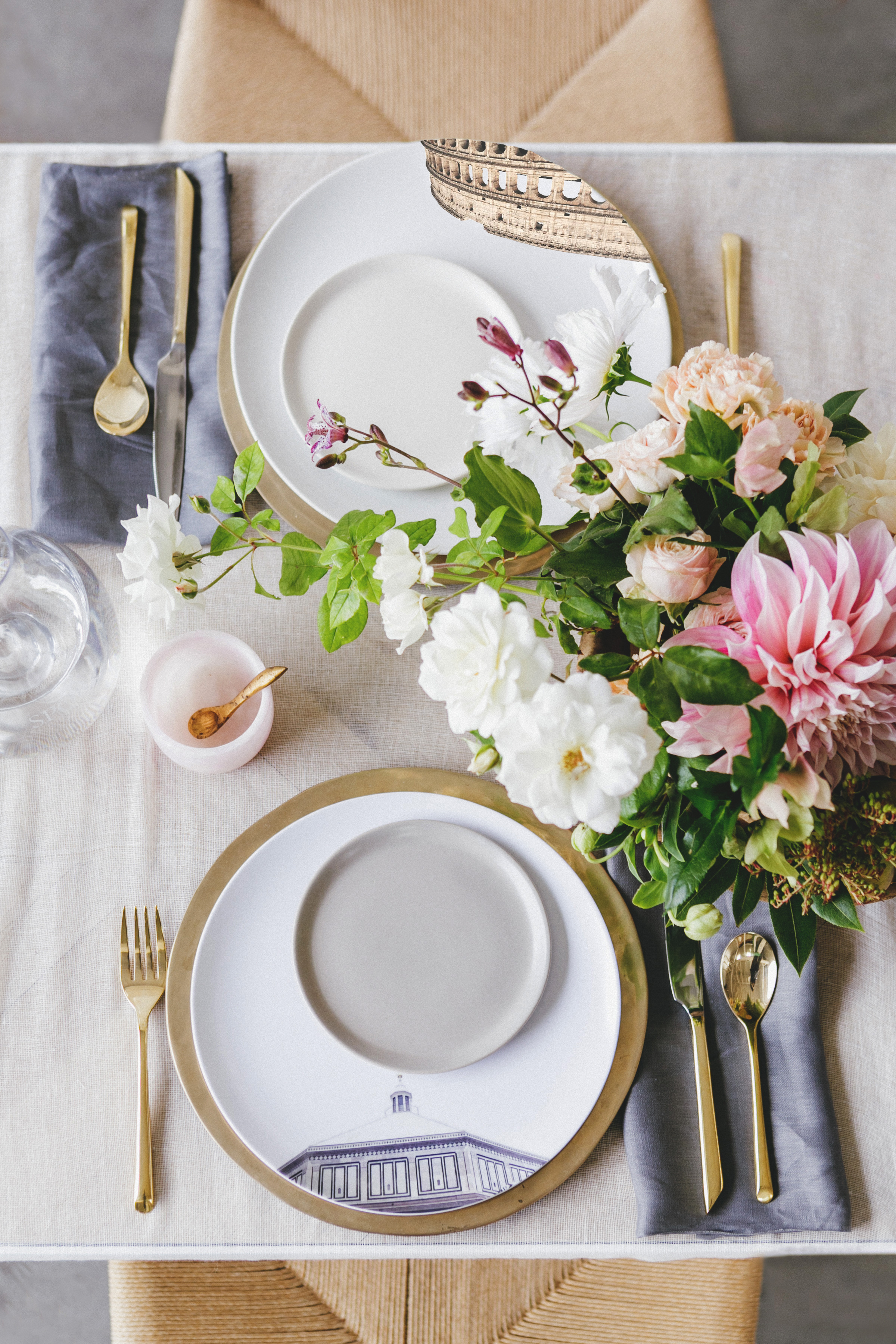 The foundation of any tabletop is the plates, so that's of course where I started! Everywhere I went in Italy I found myself looking up and exploring creative ways to capture the architectural details of historic structures. The result was a series of photos comprised of mostly negative space and just a snippet of a building at the bottom—and that lent themselves brilliantly to designing sophisticated custom photo plates that capture the breathtaking beauty of Italy's monuments. I made a set of four in total, each with a different image, and now it's such a treat to eat my dinner off the Roman Colosseum or the Florentine Duomo!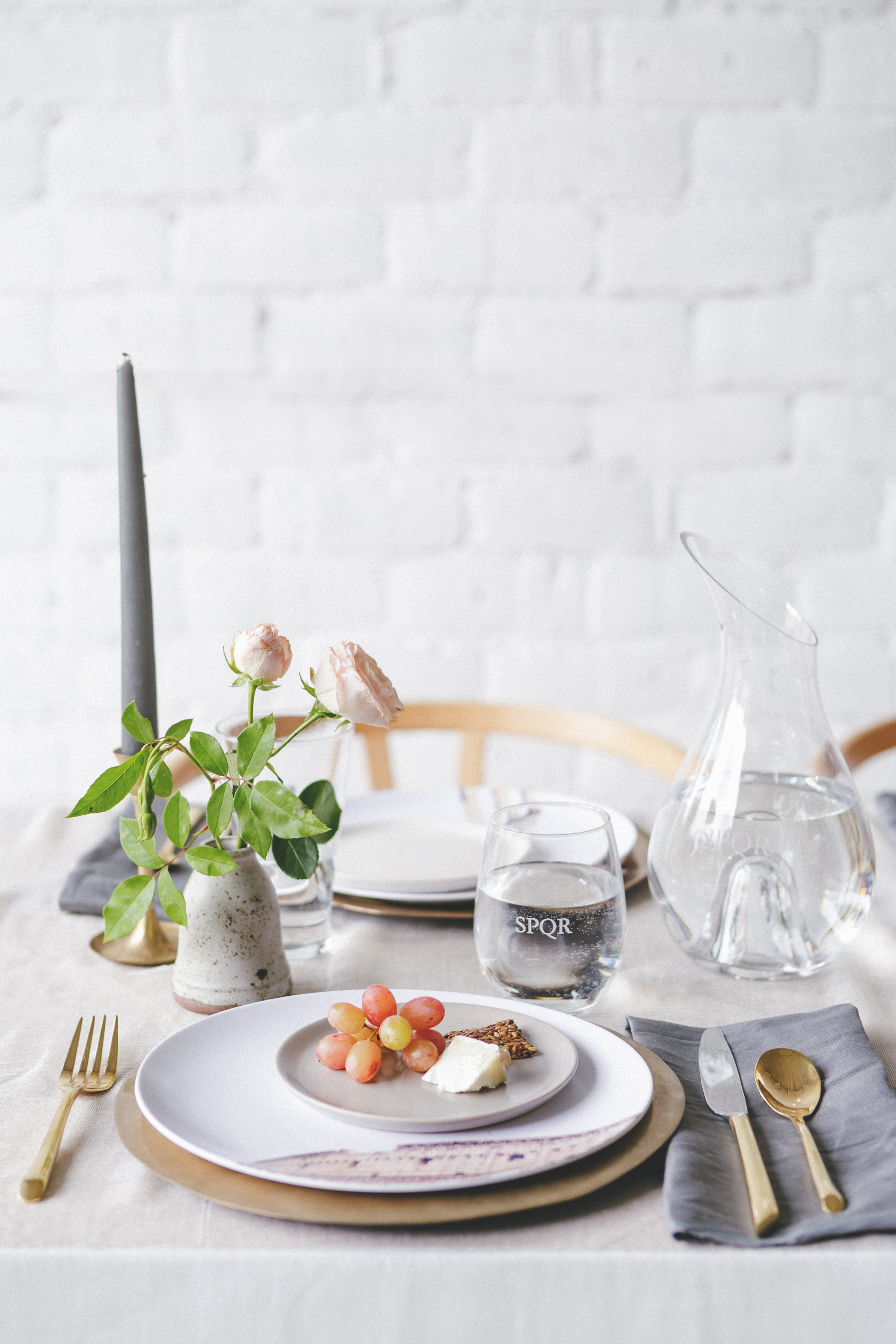 But of course Italy was more than just major monuments! My parents and I delighted in even the smallest pieces of evidence that speak to the country's millennia-old civilization. My dad was our walking guidebook and pointed out every instance of the SPQR emblem on the Roman ruins. The acronym stands for a Latin phrase that means 'The Senate and People of Rome'; in other words, it's an ancient 'Property Of' sign! Now I can't see those letters without smiling fondly in memory of my dad traipsing through the Roman forum like a schoolboy on a field trip—so naturally I had to imprint them on Shutterfly's monogrammed wine glasses, personalized glass decanter, and a marble monogram cutting board. Because what would a nostalgic Italian meal be without some vino e formaggio?!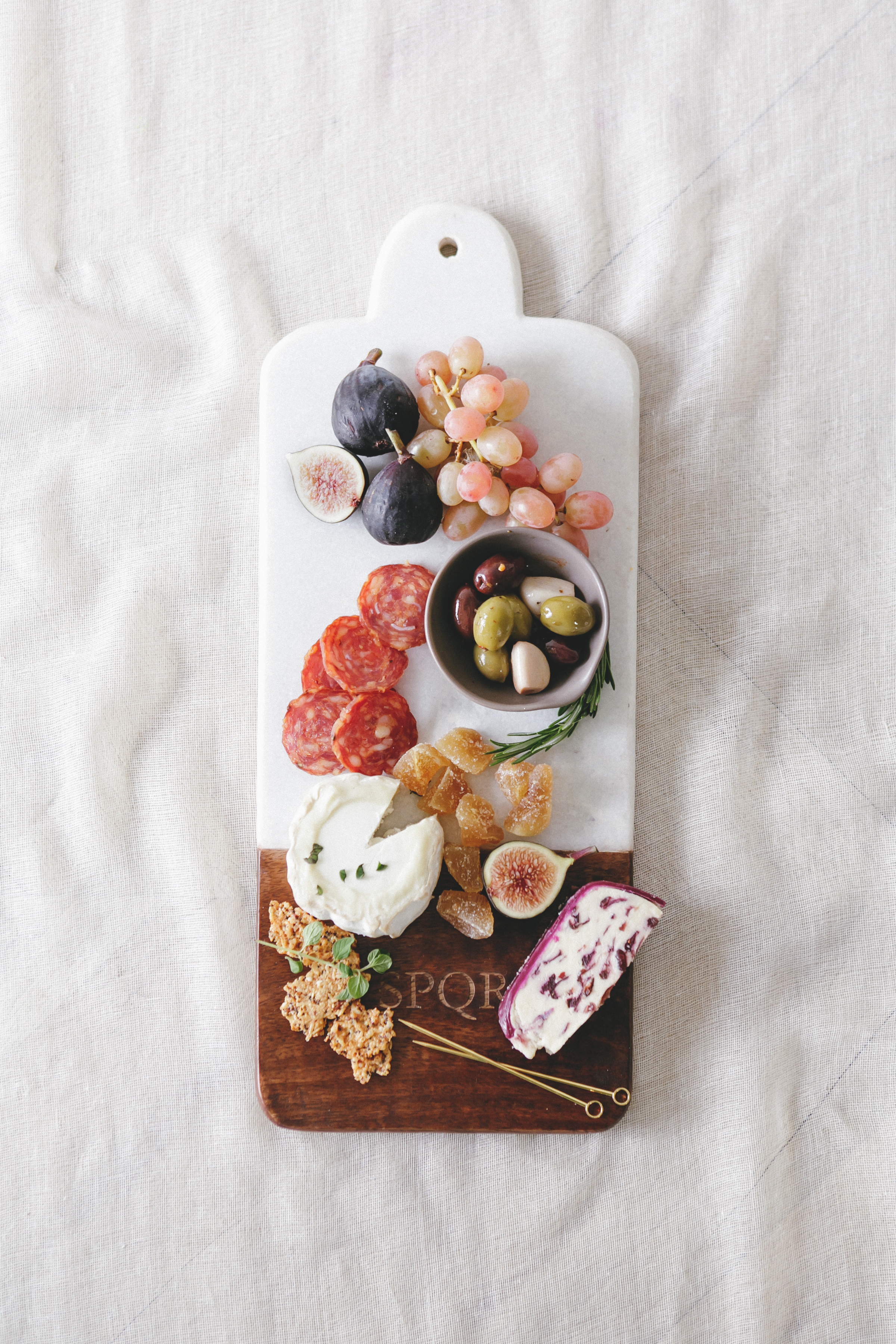 Another thing we experienced is the extent to which Italians are consummate hosts. They never let you leave the table without a bite of something sweet from Nonna's oven, a swallow of limoncello, or a token to remember them by! I channeled that generous hospitality with custom photo notebooks to send guests home with when the night is done. On each one I selected a creative crop from the shots I took of ancient statuary. The quiet hues combine with the iconic subject matter to make them striking and subtle all at once. They're ideal for writing down dreams about your next voyage!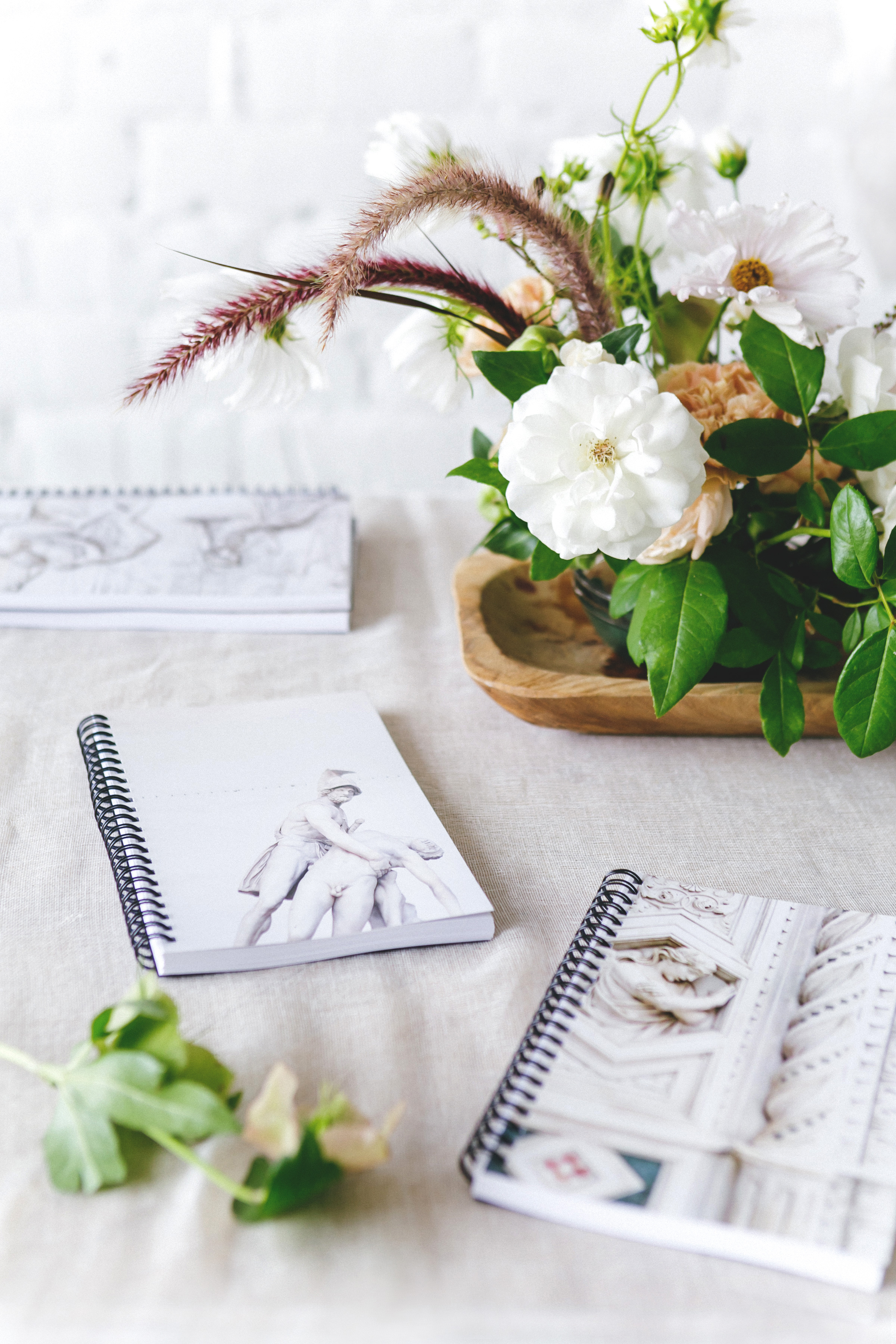 As for the rest of the decor touches, once I custom designed several pieces myself, everything else fell into place. The historied, tone-on-tone palette of my images asked for a quiet table vignette that featured antique brass, loose romantic florals, and gauzy linens. It's a setting that invites long, leisurely meals where the wine and the conversation flow freely. If the ancient Romans had been on Instagram, surely their dinners would have looked like this!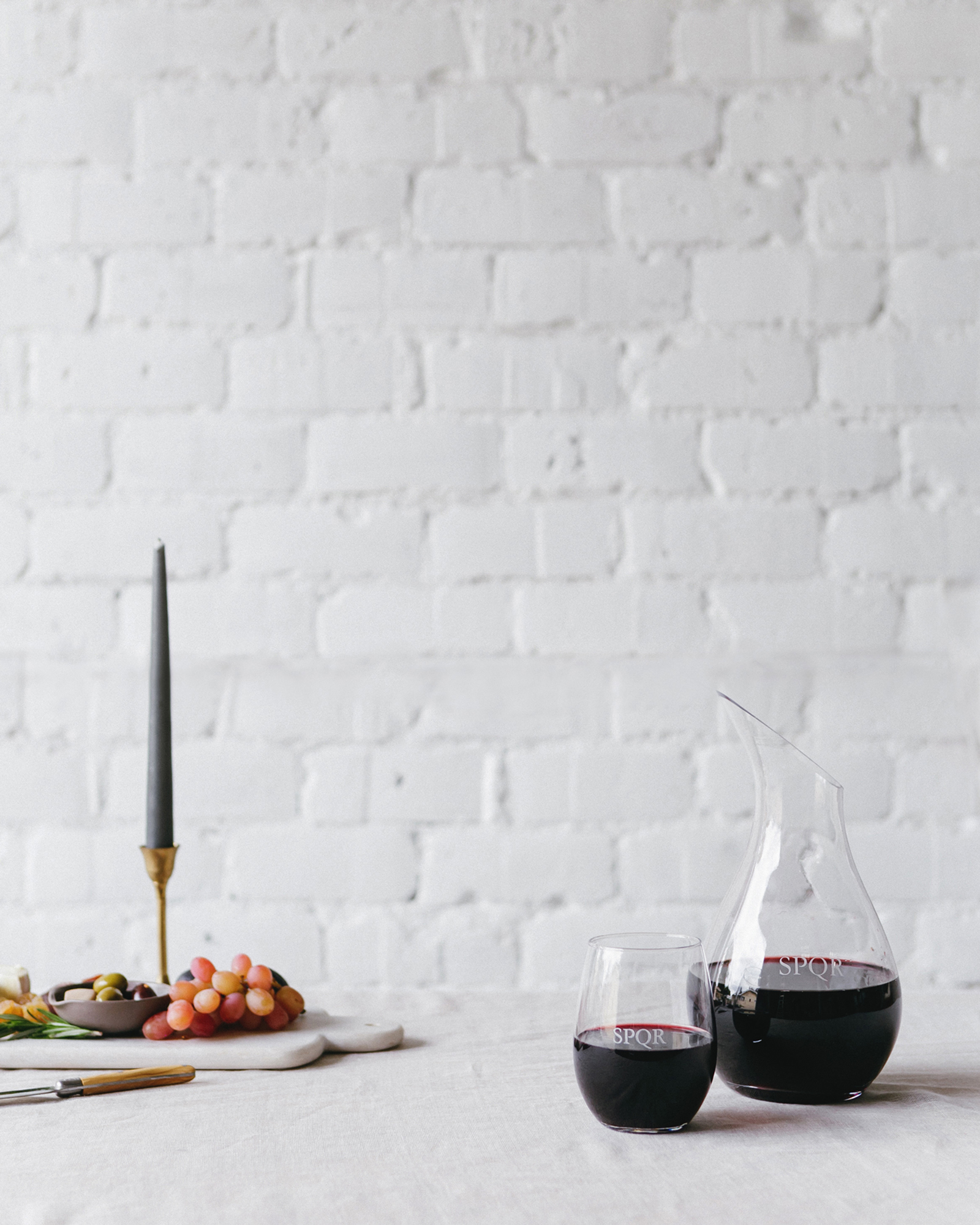 Photos: Monica Wang Photography. Florals: The Nouveau Romantics. Additional Props: Taylor + Taylor. Disclosure: I partnered with Shutterfly to concept, style, shoot, and share this story. All opinions are and always will be my own. Thank you for supporting the brands that enable me to bring you fresh ideas daily!
This post is sponsored by Shutterfly. Awaken your space with your vision. Shop Shutterfly Home Décor for personalized home accents that are uniquely you.